Bass Pro Shops 'Grandaddy' Store
A Must-Visit for both Outdoorsman AND Indoorsman! 
You may have been inside or driven by a Bass Pro Shops in your community or while your visiting a new city. So when we tell you that Springfield, Missouri is home to the original and largest Bass Pro Shops in the world, you might think you already know what's inside. But we promise you, this "Grandaddy of All Outdoor Stores" is unlike any Bass Pro Shops you've ever stepped foot in. Shopping, museums, wildlife exhibits, dining and the largest immersive wildlife attraction connected to the store, calling it a "store" is seriously underselling all there is to do there.
You may be thinking, 'What if I'm not an outdoorsman? Could I still enjoy a trip to the Bass Pro Shops National Headquarters in Springfield, Missouri? The answer is ABSOLUTELY! To prove it to you, we've created a top-five list of favorite things about the retail destination for both an outdoorsman and an indoorsman.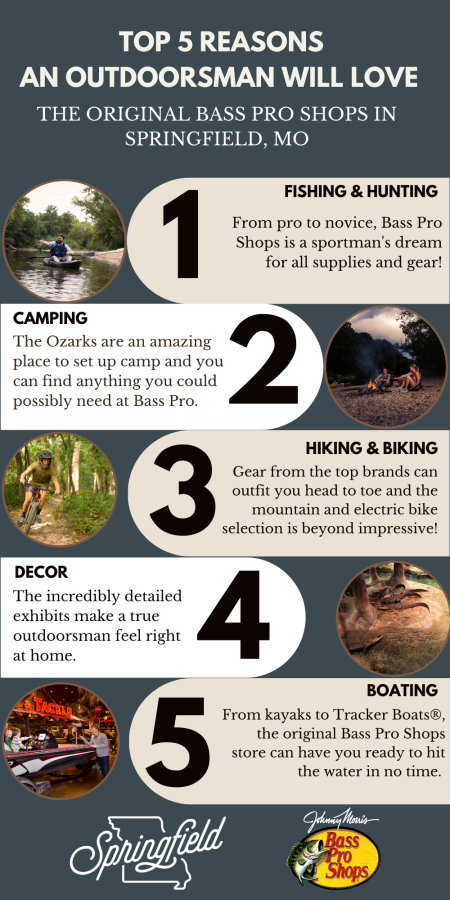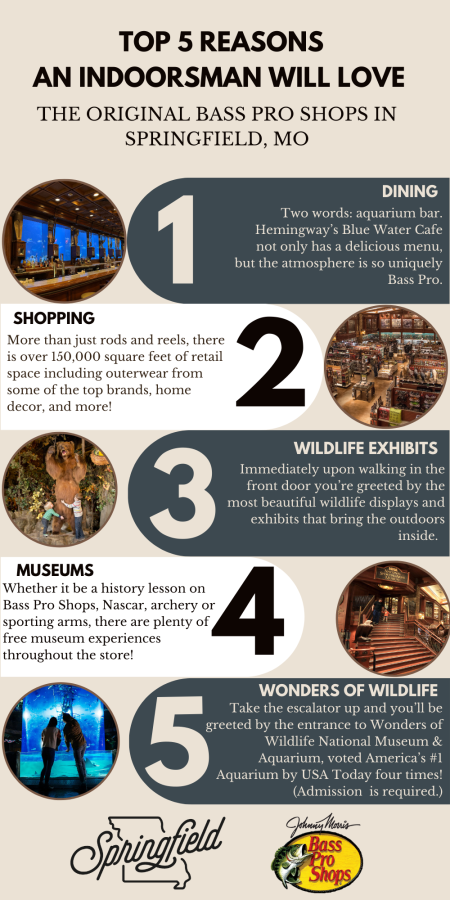 While You're Visiting…