Nothing beats a cold fall or winter day like staying at one of the coziest hotels, suites or bed and breakfast inns. If you're looking to treat yourself or have the most comfortable stay during your trip to Springfield and the Ozarks, here are a few cozy options.
Hotel Vandivort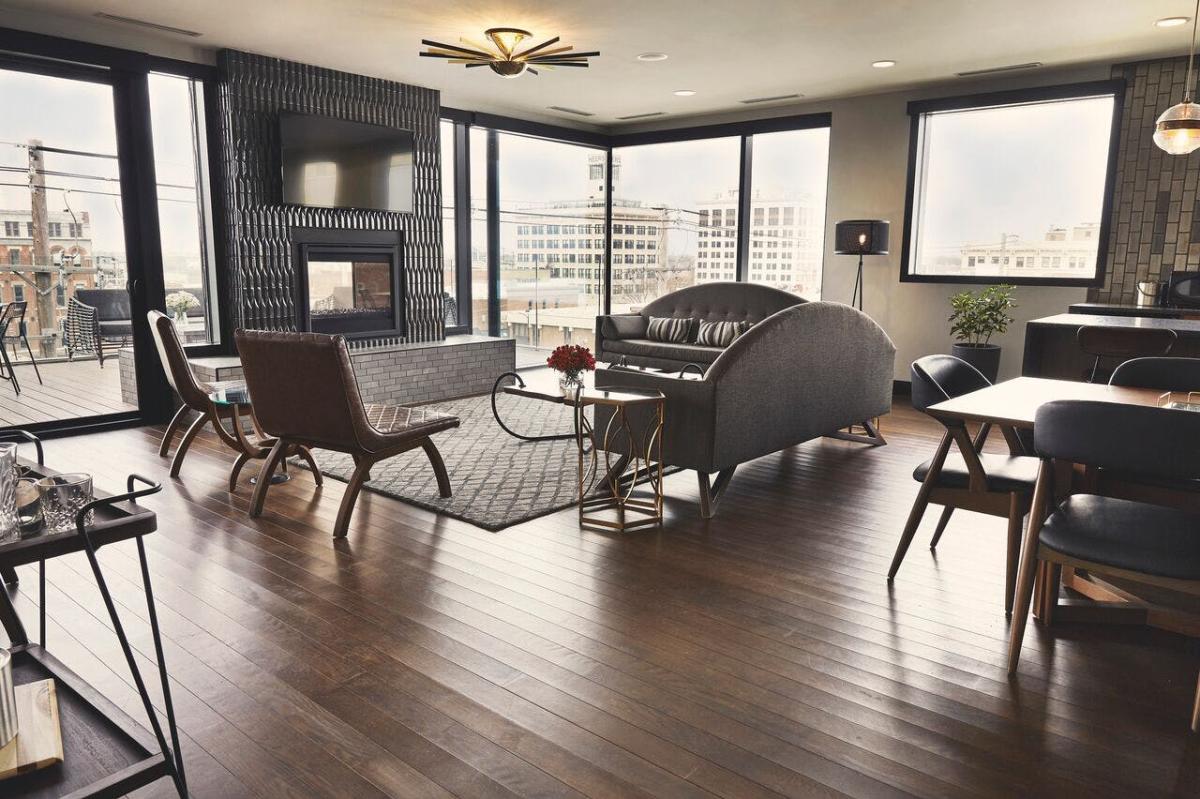 Photo courtesy of Hotel Vandivort
Proving that you can never have too much of a good thing, this oversized suite at the Hotel Vandivort boasts top-floor views of historic downtown Springfield. Ideal for entertaining or a special occasion, you'll feel right at home in 1,550 square feet of space that includes a private king bedroom with an adjoining bathroom, fully appointed kitchen, dining area, and comfortable living room. The Master Suite's 325-square-foot outdoor patio comes complete with an HDTV and cozy, two-way fireplace -- perfect for relaxing, entertaining, and taking in the skyline.
Address: 305 E. Walnut St., Springfield, MO 65806
Oasis Hotel & Convention Center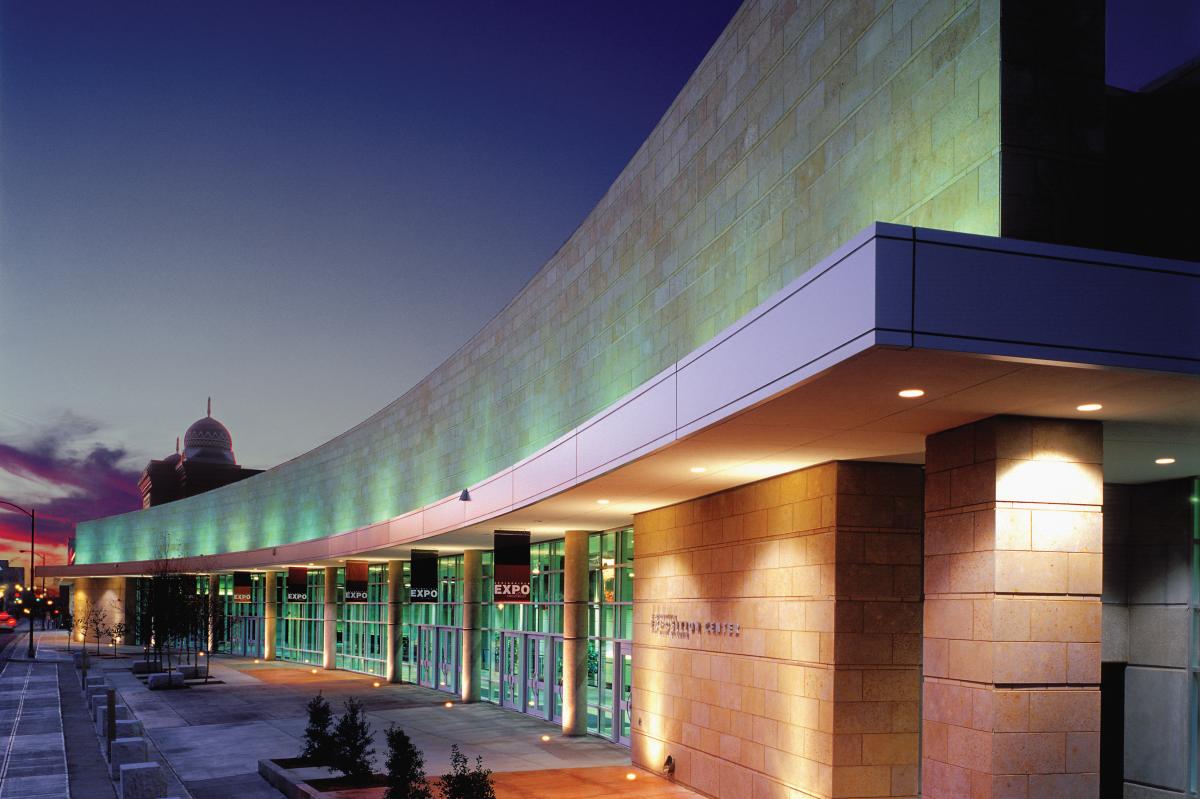 Photo courtesy of The Oasis Hotel & Convention Center
The Oasis Hotel's coveted Paradise Suite is unlike any other accommodations in Springfield. The suites have two floors with a beautiful, solid wood spiral staircase to give guests extra room to stretch out. The upper level features a gorgeously decorated private bedroom with a bathroom where you'll find a TV built into the mirror, a bidet and a two-person, Infinity, Chromotherapy soaking tub. The downstairs living area is equipped to allow for full relaxation with a fireplace, 55-inch smart TV and a kitchenette.
Address: 2546 N. Glenstone Ave., Springfield, MO 65803
Mansion at Elfindale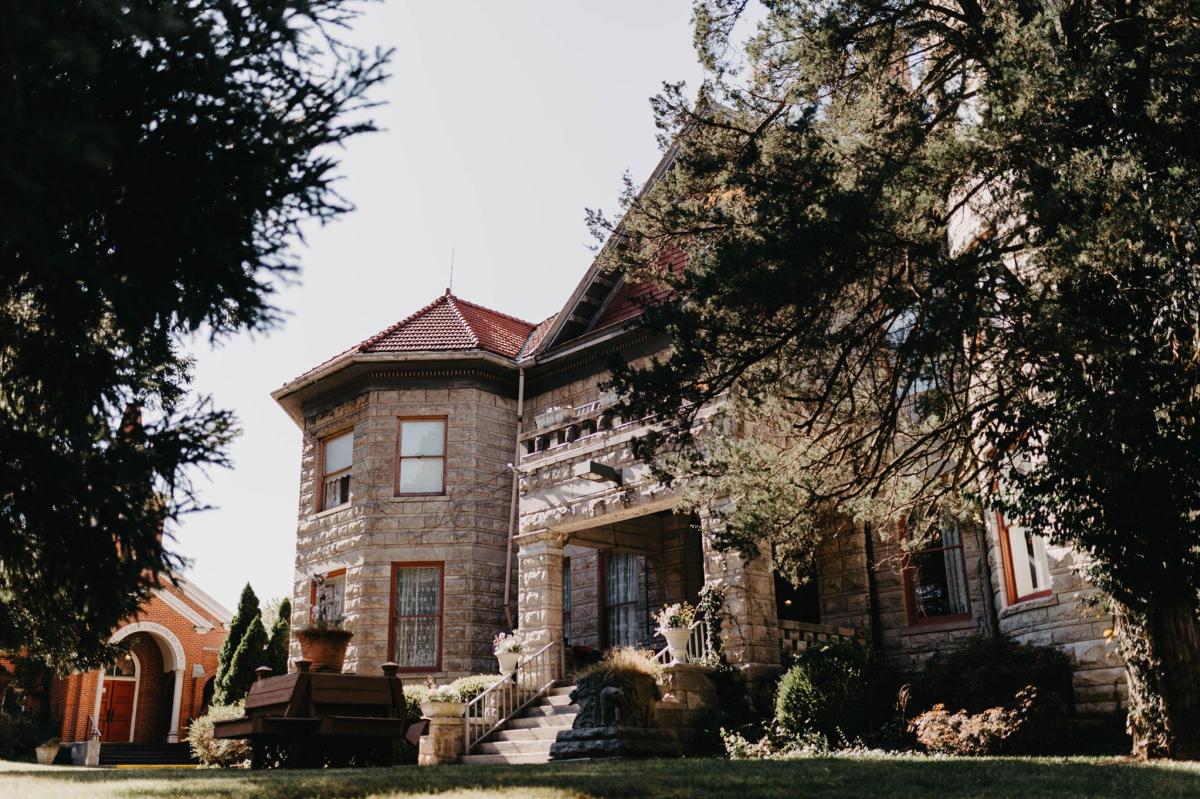 Photo courtesy of The Mansion at Elfindale
The Mansion at Elfindale exists to be a world-class premier bed and breakfast, celebrating old-world Victorian charm with modern convenience, offering unsurpassed hospitality and luxurious comfort in a peaceful atmosphere. Featuring 13 suites, each is decorated with Victorian-era decor that differs room to room, such as swanky patterned wallpaper, elegant claw-footed tubs, fireplaces, brass bed frames, and lace curtains. On beautiful days guests are encouraged to walk the grounds and view the greenery and garden displays.
Address: 1701 S. Fort Ave, Springfield, MO 65807
Walnut Street Inn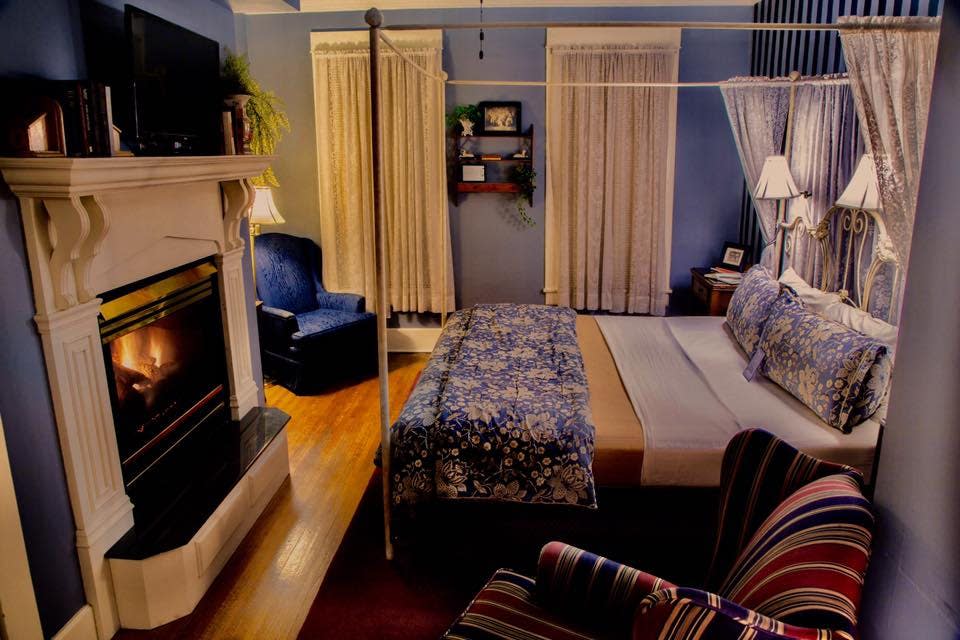 Photo courtesy of The Walnut Street Inn
Named for acclaimed artist Rose O'Neill, this enticing room of twilight blue at the Walnut Street Inn features the best of a "social" location off the second-floor parlor and a private sanctuary with a private balcony entrance and exit. It has a four-poster iron canopy king bed draped with lace, two-person bubble jet tub, gas fireplace, stocked beverage bar, coffee maker, digital cable with a flat-screen TV, WiFi access and a private bath with shower.
Address: 900 E. Walnut St, Springfield, MO 65806
The Culture Boutique Hotel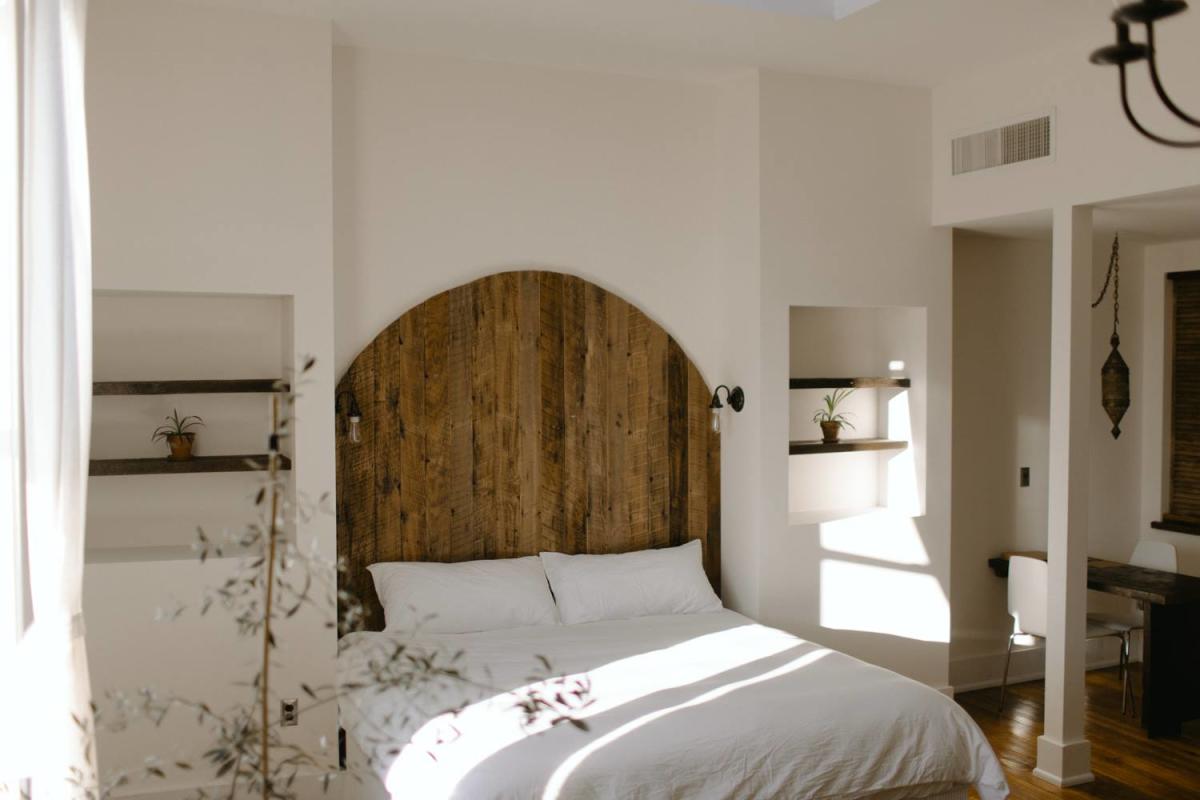 Photo courtesy of The Culture Boutique Hotel
A six-room hotel on Commercial Street, each room at The Culture Boutique Hotel is inspired by a city in Eurasia. The rooms even feature furniture made from reclaimed materials from the building's past owners and businesses, whose resume has read opera house, drug store, and mattress factory, among others. The rooms vary in both price and proportion, but aesthetics, comfort and function manifest throughout. Hungry or thirsty? Head down to Eurasia Coffee & Tea downstairs for a bite to eat and a latte.
Address: 445 E. Commercial St., Springfield, MO 65803
Glamping at Big Cedar Lodge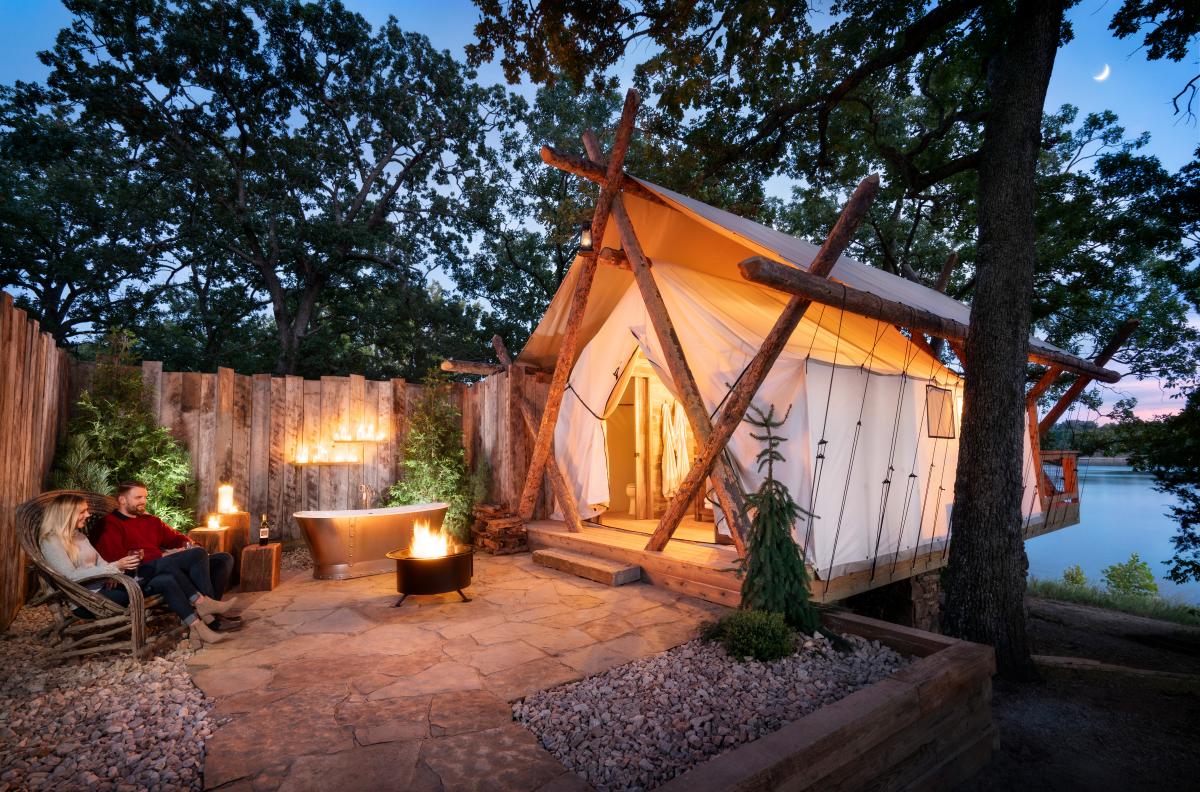 Photo courtesy of Big Cedar Lodge
Located at Camp Long Creek, the Glamping Units combine camping and comfort with a beautiful wooded or lake-front view. Don't let the canvas tent exterior fool you. When you walk inside you will find wood floors, a king bed with a chandelier hanging above, and heating and cooling. Cozy up for the night with your own private stone room with a fire pit and an outdoor tub. 
Address: 1358 Long Creek Rd, Ridgedale, MO 65739
Forest Garden Yurts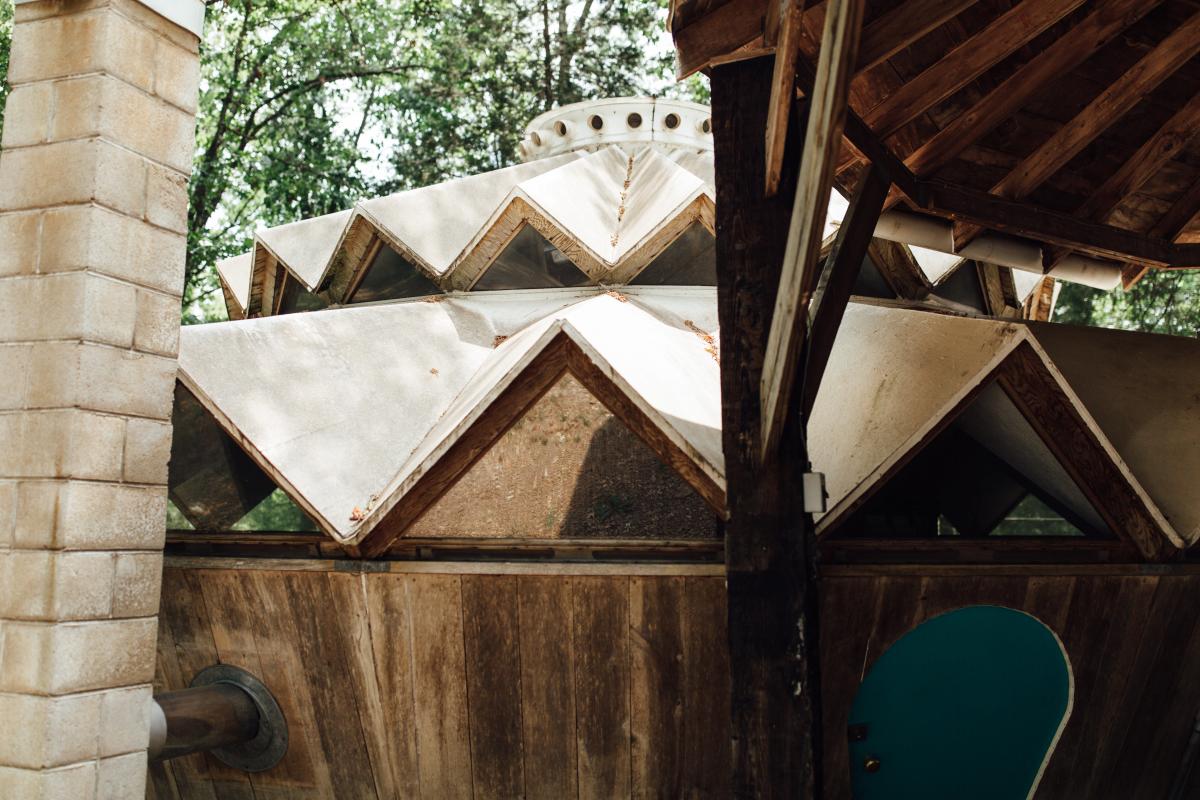 Photo courtesy of Forest Garden Yurts
Just 45 minutes from Springfield, the Forest Garden Yurts were originally home to Tom Hess and Lory Brown, who lived and worked at the yurts for over 40 years using the largest one as a pottery studio. The yurts were designed by William Copperthwaite, one of the world's most respected names in yurt building. Today, you can rent out the yurts on the property as your own private Airbnb. The yurts give off a cozy feeling, with the low ceilings, cast iron stove and hobbit doors.
"The yurts feel like a cabin in the woods of California or Oregon feel, but instead in the middle of the Ozarks," said owner Amanda Francis.
Address: 23732 MO-413, Reeds Spring, MO 65737