Festivals draw thousands to pioneer village every year
On any given day during spring and summer, you're likely to find Jere Gettle, owner of Baker Creek Heirloom Seeds, walking around his village and farm near Mansfield, Missouri, barefoot and happy. That's the case on this first Monday in May as Gettle visits with some of the estimated 10,000 guests who've come to his pioneer village, Bakersville, for the annual Spring Planting Festival.
"This festival has been 18 years in the making," said Gettle, standing on the porch of the Baker Creek Seed Store. "We started the festival in 2000 in a homemade tent with 400 people."
Live bluegrass music plays while the smells of fresh cinnamon rolls and home-cooked food fill the air as vendors sell everything from plants to natural crafts. The main attraction, the pioneer village of Bakersville, transports visitors back to the mid-1800s. It includes a speaker barn, restaurant, an old-time mercantile, herbal apothecary, a natural bakery, garden museum, blacksmith shop, music barns and even a western jail.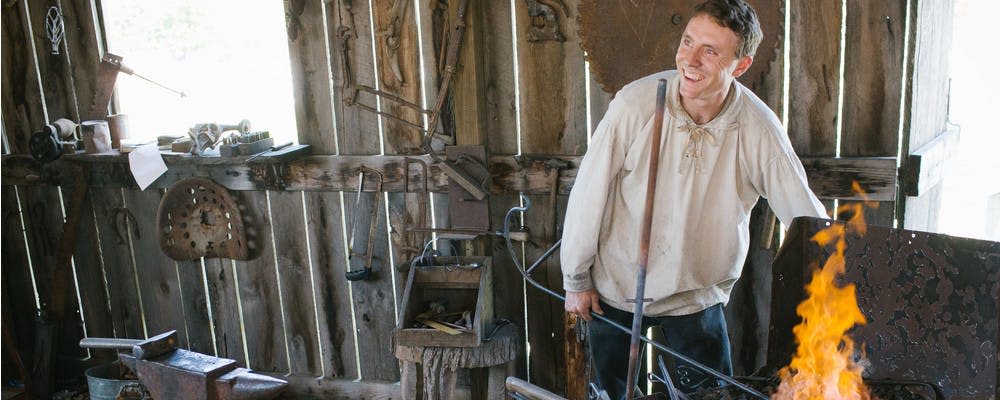 Baker Creek Heirloom Seeds in Mansfield, Missouri
"We've created a place where people can connect to their past and build a sense of community again," said Gettle. "This is the most diverse audience we get in this part of Missouri. There are so many people here from different backgrounds and thoughts. It's a place where people can come to enjoy traditions, crafts, music and to just relax. It's an alternative to what's on their television or smartphone. They can actually connect on a real-life basis."
Kathy McFarland, public relations director at Baker Creek, said the village restaurant is one of the most popular stops for visitors. During the Spring Planting Festival, the line snakes out the door as festival goers wait their turn for fresh, organic cuisine.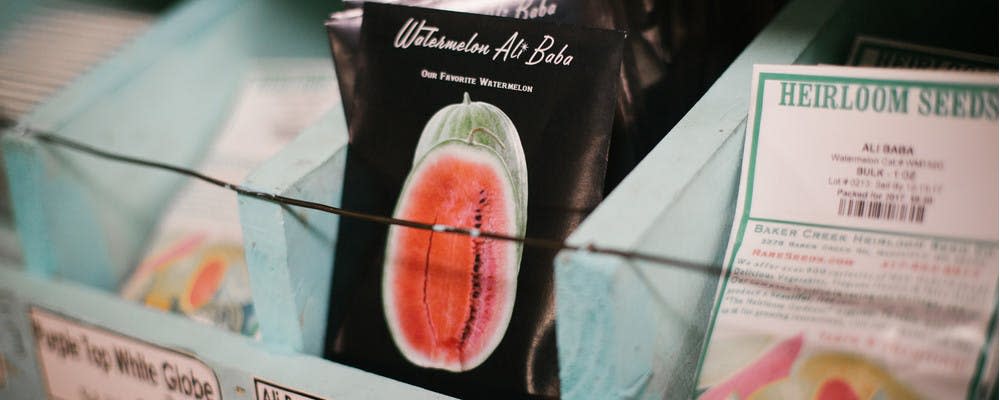 Baker Creek Heirloom Seeds in Mansfield, Missouri
"Our philosophy is that everybody is entitled to a good meal," she said. "And Jere is a foodie who follows a vegan diet so he makes sure that's the kind of food served in the restaurant."
There's no set menu in the restaurant and you're served whatever the chef cooks that day. It's usually a dish with an Asian flair — Gettle's favorite. It's also free of charge, while donations are accepted.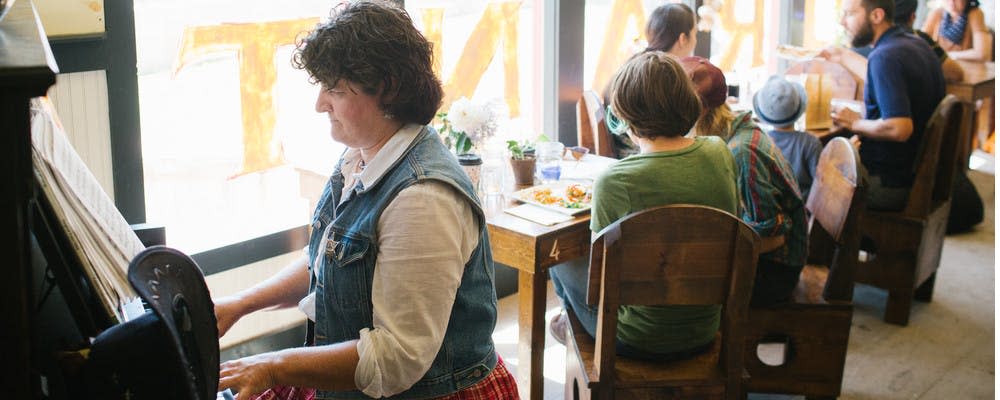 Baker Creek Heirloom Seeds in Mansfield, Missouri
McFarland says visitors and vendors come from across the U.S. and multiple countries for the Spring Planting Festival.
Farms of the Ozarks
Baker Creek is just one working farm in the Ozarks that's worth a visit.
A 20-acre family-run farm minutes from Springfield that is famous for Thursday Night Pizza Club during summer months. Book early as they tend to sell out. millsapfarms.com
A certified naturally grown four-season urban vegetable farm in downtown Springfield known for farm-to-table meals and music on farm nights. urbanrootsfarm.com
A family-owned and operated 14-acre farm in the heart of Springfield offering local produce, plants and more.
A family-run farm just east of Springfield specializing in fruits and vegetables. Sunshinevalleyfarm.com
A small family farm inspired by the natural beauty of the James River Valley, Lavender Falls is the Ozarks' first and only Lavender Farm and includes a cafe and bistro. Lavenderfallsfarm.com
A 207-acre farm park celebrating the rich agricultural heritage of the area.