The dining scene in the Springfield area offers plenty of options for people with a sweet tooth.
The three-layer, fresh-cut strawberry cake is the number one seller at Ms. Gilmore's Tea Room and Vintage Suitcase on Springfield's historic Commercial Street. Ms. Gilmore's is also known for six-inch sugar cookies and French macaroons.
Delicieux Bakery's Keto Tiramisu by Brad Zweerink.
At Delicieux Bakery, Catering and More, the Keto Tiramisu is popular. It's made of a dark chocolate cup filled with tiramisu cream topped with blueberries or strawberries and an edible chocolate spoon.
European Cafe in downtown Springfield is well known for desserts that are a feast for the eyes and palate. The Lemon Tart starts with a shortbread crust and is filled with homemade lemon curd and meringue.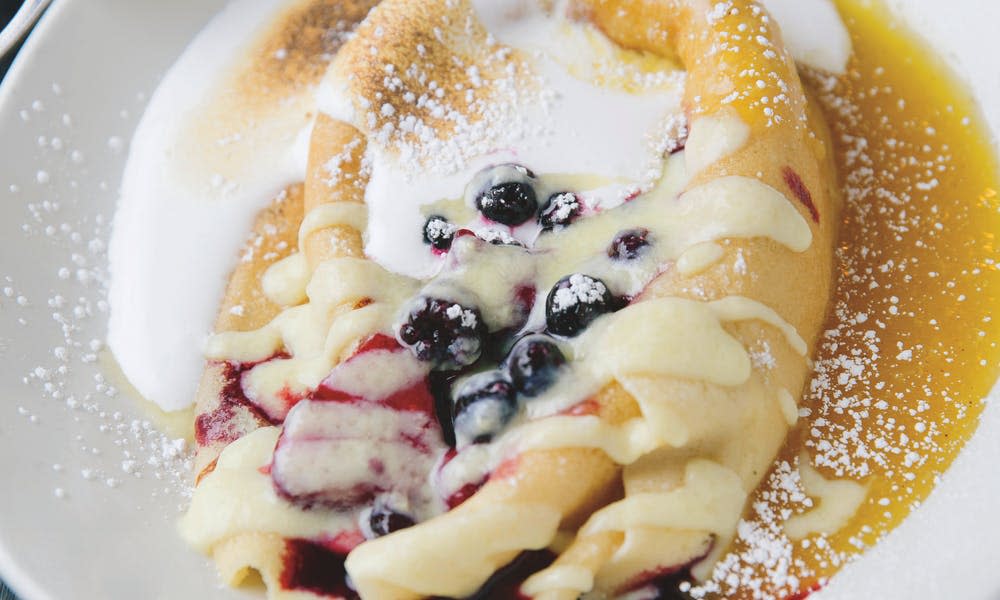 Lemmencello at the Aviary Cafe by Brad Zweerink.
Aviary Cafe in downtown Springfield serves up mouthwatering crepes. There are sweet and savory varieties and the sweet ones take the cake. The Lemoncello is a sweet crepe stuffed with mascarpone and topped with warm berry compote, lemon curd and torched marshmallow fluff. 
Pineapple Whip got its start in Springfield at the Ozark Empire Fair in 1974. Now it's available at three locations in Springfield every summer and on special days in winter. This creamy, non-dairy dessert is a perfect treat on a hot summer day.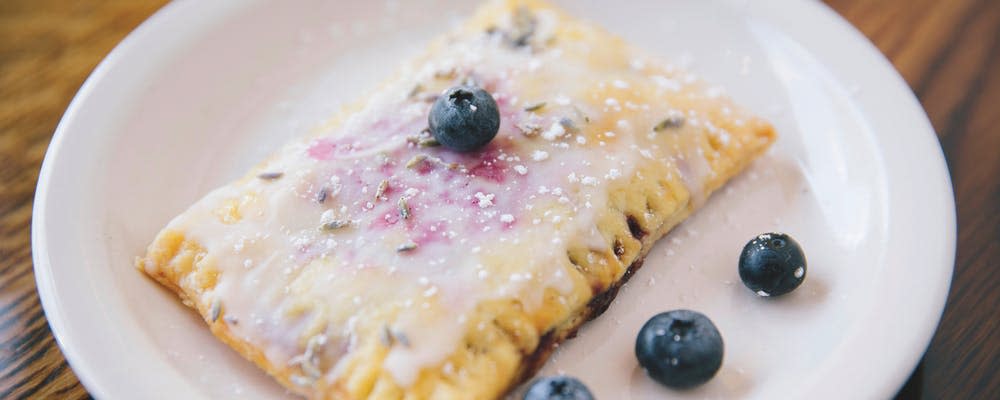 Lavendar Bluebery Toaster Pastry at Morning Day Cafe by Brad Zweerink.
Lavender and blueberry complement each other brilliantly in the made-from-scratch Lavender Blueberry Toaster Pastry at Morning Day Cafe in Nixa, just south of Springfield.
Progress in south Springfield specializes in memorable and innovative food. The Milk and Honey doesn't disappoint. It's a local honey semifreddo with milk jam and almond streusel.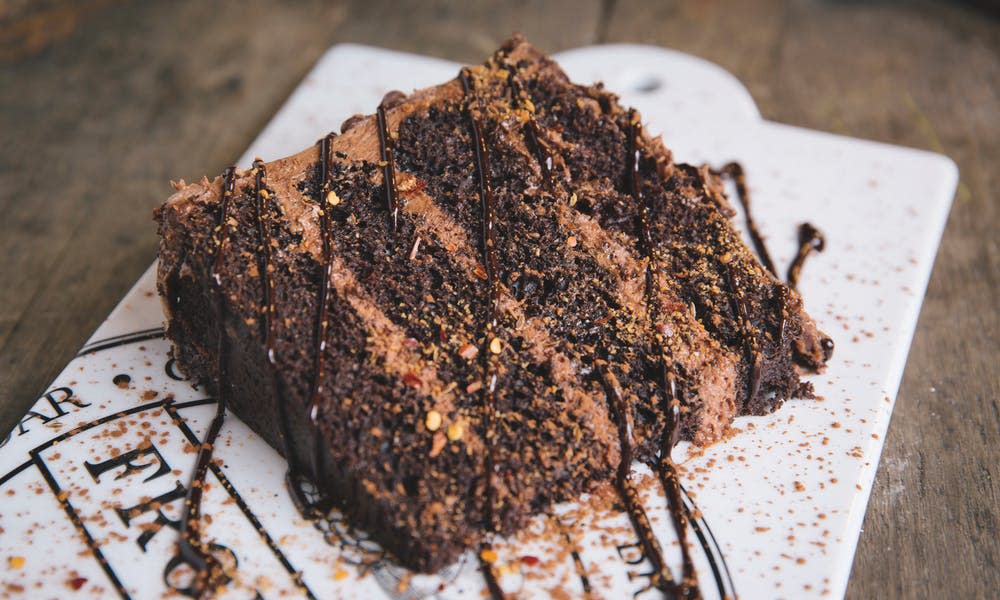 The Aztec Mocha Cake at the Vineyard Market by Brad Zweerink.
At Vineyard Market in Ozark, the Aztec Mocha Cake is pure heaven for chocolate lovers. It's a four-layer Ghirardelli dark chocolate cake filled with Aztec mocha mousse made with cayenne pepper and other Mexican spices. 
A trip to Springfield isn't complete without stopping at Andy's Frozen Custard. A variety of options are available so you'll need to try them all, starting with Andy's Ozark Turtle. The creamy smooth custard is covered with hot fudge, creme caramel, roasted pecans and topped with a cherry. Delicious!