Located on Highway 65 between Springfield and Branson, Ozark, MO has always been a haven for boutique retail, hometown dining, antique shopping, and outdoor recreation. With the ongoing renovation of the historic Ozark Mill and the advent of Finley Farms, Ozark is steadily growing into its potential as a southwest Missouri destination. 
While development is taking place in stages, the vision for the completed Finley Farms property is extensive. Plans for a restaurant, speakeasy-style bar, and wedding chapel on the property are underway, anchored by the restored Ozark Mill. From Jackson St. in Ozark, visitors can see the property's growing urban farm, consisting of raised beds and more than an acre of farmable land. Farmers Brendan and Liesel aim to produce greens, berries, honey, flowers, and other crops using organic and sustainable farming practices, supplementing The Mill and The Workshop's kitchens with home-grown ingredients.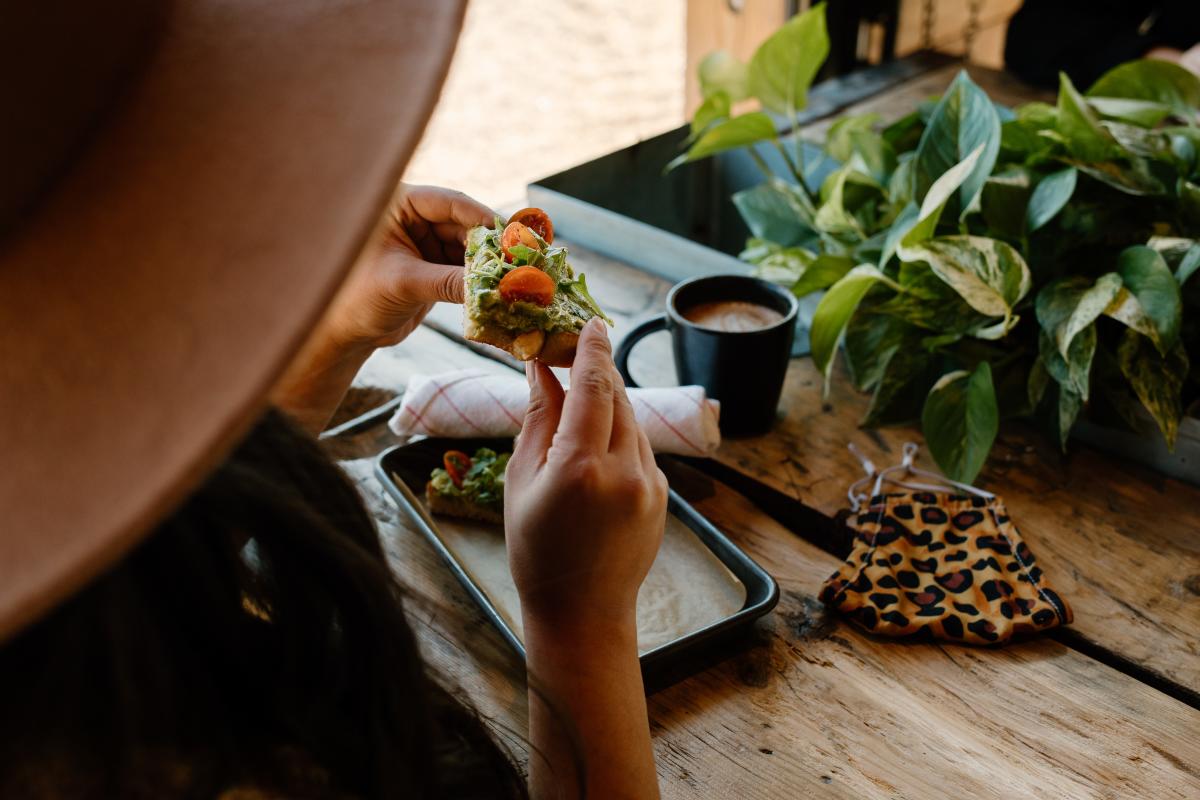 Photo by Rhiannon Brown
The Workshop, Finley Farms' coffee shop and makerspace, celebrated its grand opening in November 2019. Originally a MoDOT garage, the converted industrial space serves handcrafted coffee and specialty toasts by day, followed by cocktails and hands-on workshops by night. After taking a break due to COVID, workshops start back up in March. The lineup includes homemade pasta making, a kids cooking class, a naturally dyed Easter eggs workshop, and more. Check out their classes page to see which currently have open spots.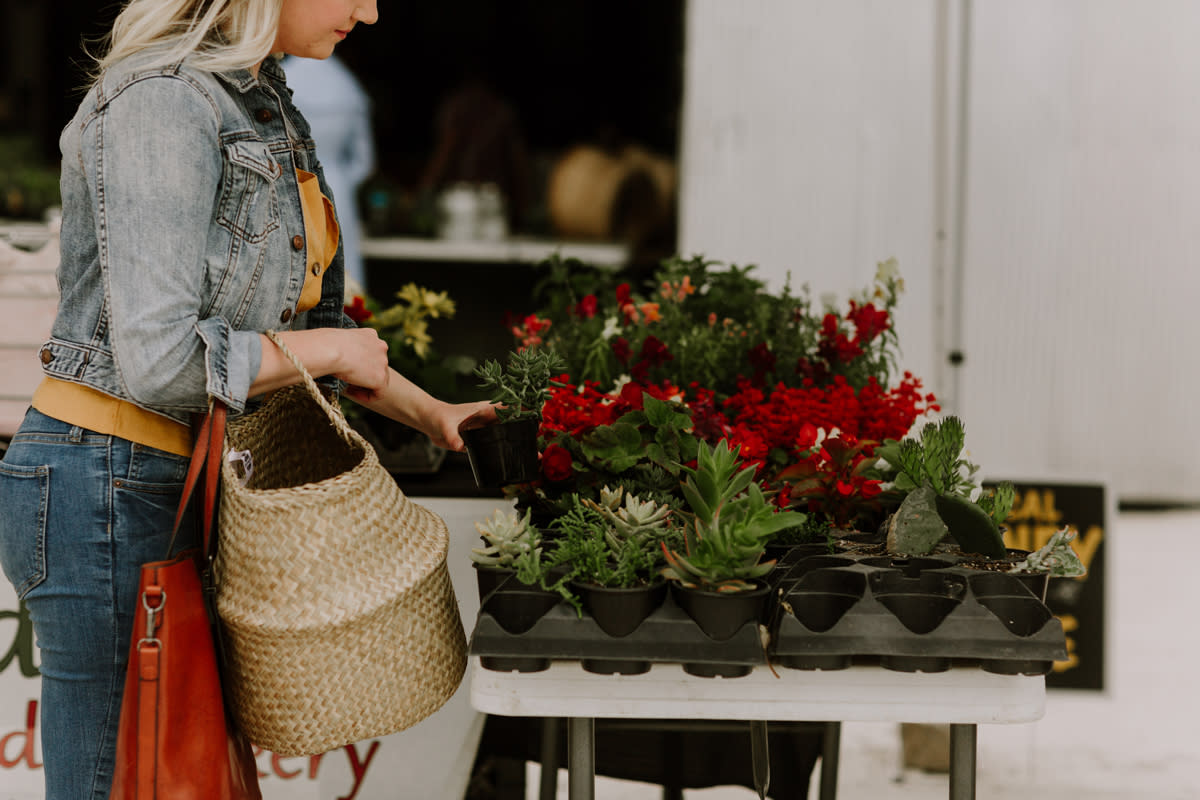 Photo by Abigail Elise Photo
Starting May 6, the Ozark Farmers Market returns to The Workshop and adjacent Market Shed on Thursday evenings. There, you'll find area farmers, artisans, food trucks, live music and more.
The next phase of development is focused on the historic Ozark Mill, with care taken to preserve and honor the historic elements of the site while carefully bringing the building forward into the 21st century as a modern venue for dining and events. The Mill is tentatively scheduled to open to the public in late spring 2021.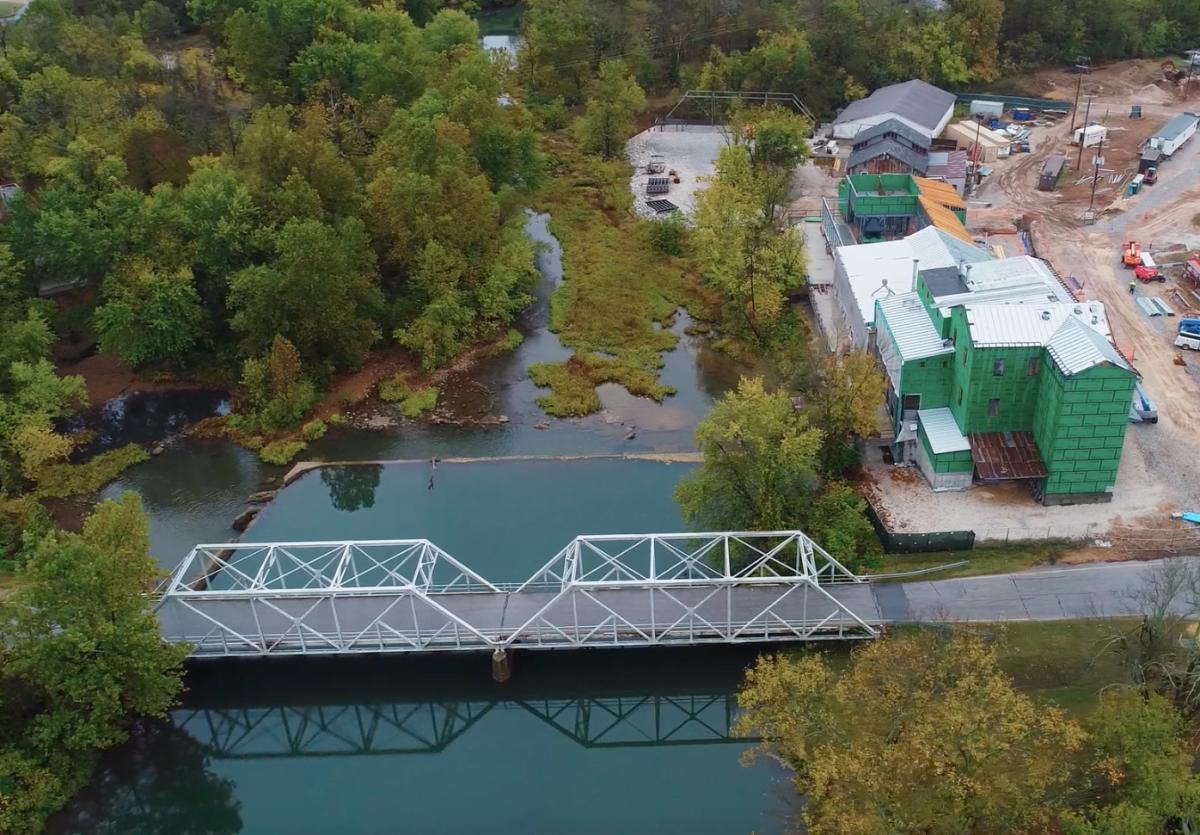 Photo by Finley Farms
Whether you want to explore the beauty of the Finley River, enjoy an artisanal latte, learn a new skill or craft, or find new favorite local artists and vendors, Ozark and Finley Farms look forward to your visit! For more information on Finley Farms, check out finleyfarmsmo.com. 
Follow Finley Farms on social media for updates: 
facebook.com/finleyfarmsmo
instagram.com/finleyfarmsmo
https://www.youtube.com/channel/UCgYXOND1tnHfVj1DZAA0Qzw