Enjoy the Ozarks this holiday season.
The colder it gets the more likely we all are to fill a thermos full of hot cocoa, bundle up with all the winter clothes and outerwear we can find and get ready to be wowed by brilliantly sparkling lights and holiday cheer. Regardless of slightly wind-bitten rosy cheeks and Rudolf red noses people love braving the weather to enjoy the celebrations of the season. Commemorate and make memories this holiday season with these fun things to do in the Ozarks.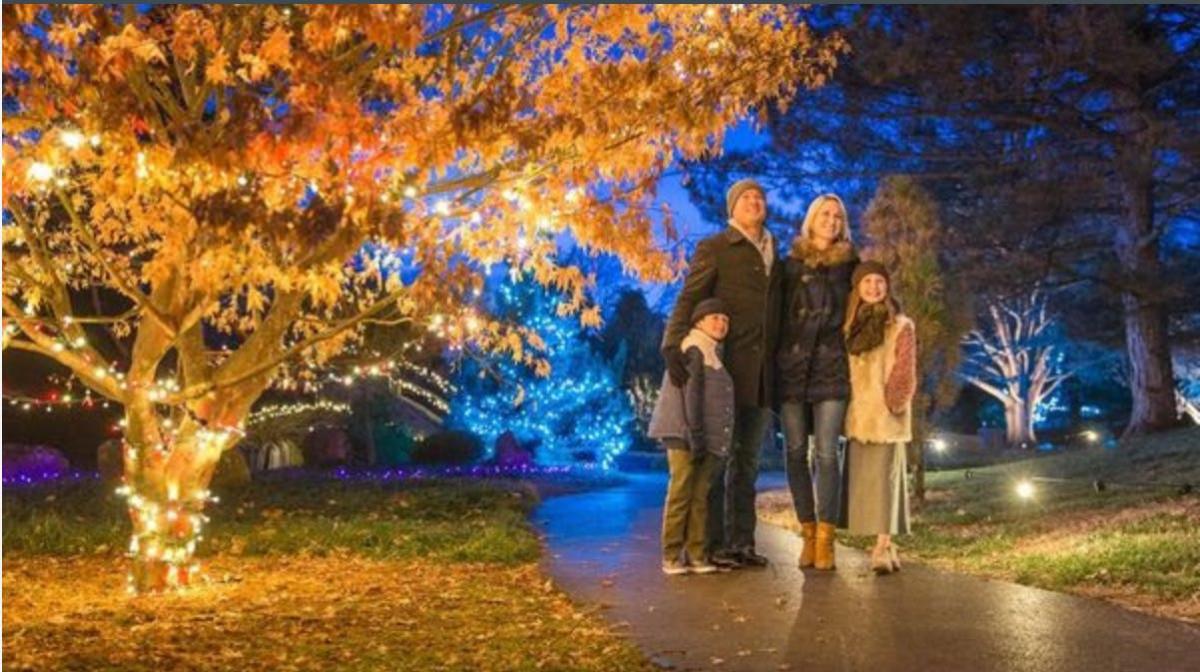 Garden's Aglow at Mizumoto Japanese Stroll Garden
Gardens Aglow
Illuminate your evenings in one of Springfield's most beautifully serene gardens Thursday through Saturday, Nov. 29-Dec. 28 for the Gardens Aglow at Mizumoto Japanese Stroll Garden's annual event in Springfield. More than 75,000 lights decorate the 7.5-acre stroll garden for a dazzling display of tranquility and awe.   
Winter Wonderlanding
The Branson Landing's Winter Wonderlanding is a spectacular illustration of holiday festivities. The entire landing is adorned in wreaths, lights, silver reindeer sculptures and jovial window displays. A multitude of events are planned throughout the season so be sure to take a quick trip to the Branson Landing through Dec. 28.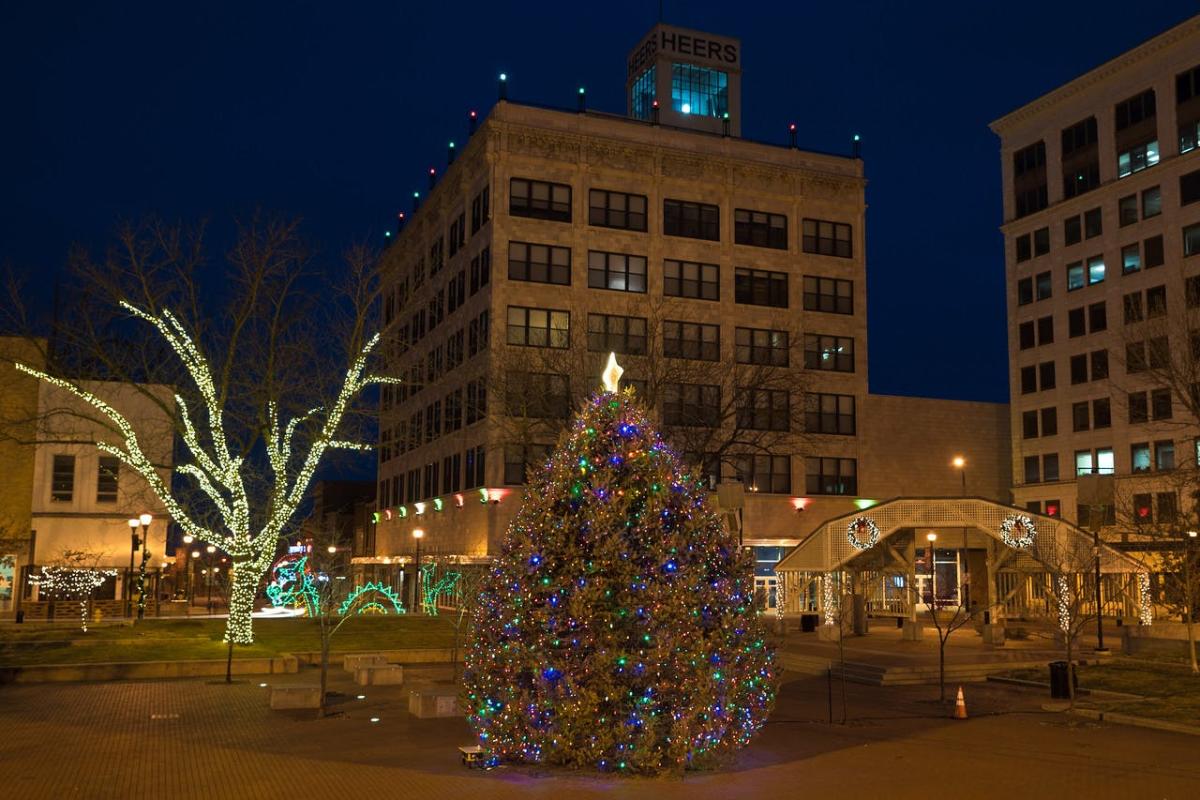 Downtown Lights
Festival of Lights
Although Downtown Springfield's Festival of Lights and Mayor's Tree Lighting Ceremony was Nov. 23, you can still view the spectacular lights on Park Central Square until January 2020. The square is home to thousands of Christmas lights and a giant Christmas tree decorated from top to bottom with holiday merriment. There is an overabundance of things to do during the season as the holidays ignite the downtown area in a flurry of excitement and wonder. Slide over to Jordan Valley Ice Park for free ice skating, catch a performance at one of the local theatres or ride through the streets in a horse-drawn carriage with your family while gazing at the charming array of decorated shop windows. You won't want to miss a photo opportunity in front of the enormous Christmas tree on the Square. It's all downtown!
Winter Solstice Tours
For only two weeks at Smallin Civil War Cave in Ozark, during the winter solstice, the cave comes alive. The sun's rays shine deep into the cave creating a phenomenon known as a "sun-glyph" which has awe-inspired the masses who flock to the historic cave. Solstice tours are available at 10 a.m. on sunny mornings from Dec. 14 through the 28, less Christmas and a couple of other dates.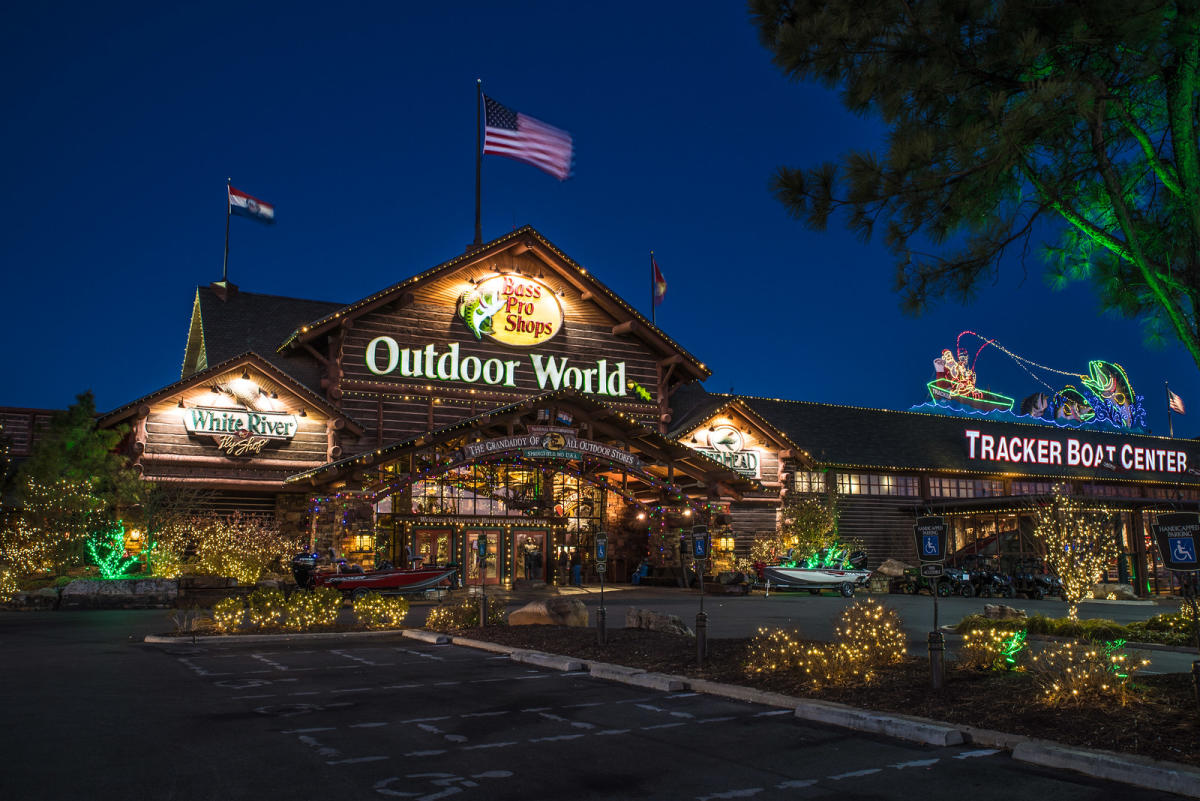 Santa's Wonderland Bass Pro
Santa's Wonderland
The famed Santa's Wonderland is returning to Bass Pro Shops in Springfield this year for a magical experience for all. Until Dec. 24, children can get their picture taken with Ole Saint Nick for free or decorate their very own stocking after building a Lincoln Log Cabin or playing in the Laser Arcade! Known for extravagant events, Bass Pro Shops Wonderland is a must-do during the holiday season.
An Old Time Christmas
Silver Dollar City's An Old Time Christmas in Branson has added some incredible custom features this year for the magical park including an 8-story Christmas tree as the focal point of the new "Joy on Town Square." Towering 80 feet in the air, the dazzling tree is a sight to see. Over 1 million festive lights throughout the square will fascinate children and adults alike for one of the most mesmerizing adventures of the season. 
Springfield Christmas Parade
Local marching bands, parade floats, Santa and Mrs. Claus and a bundle of fun are what the Springfield Christmas Parade is all about. Join Springfieldians at 2 p.m. Dec. 14 for the annual parade and cheer for your favorite participants. Crowds line the streets of South Avenue and Elm Street all the way to Jordan Valley Ice Park for the jolly event. Bring a lawn chair, blanket and hand warmers and have some fun at the Springfield Christmas Parade!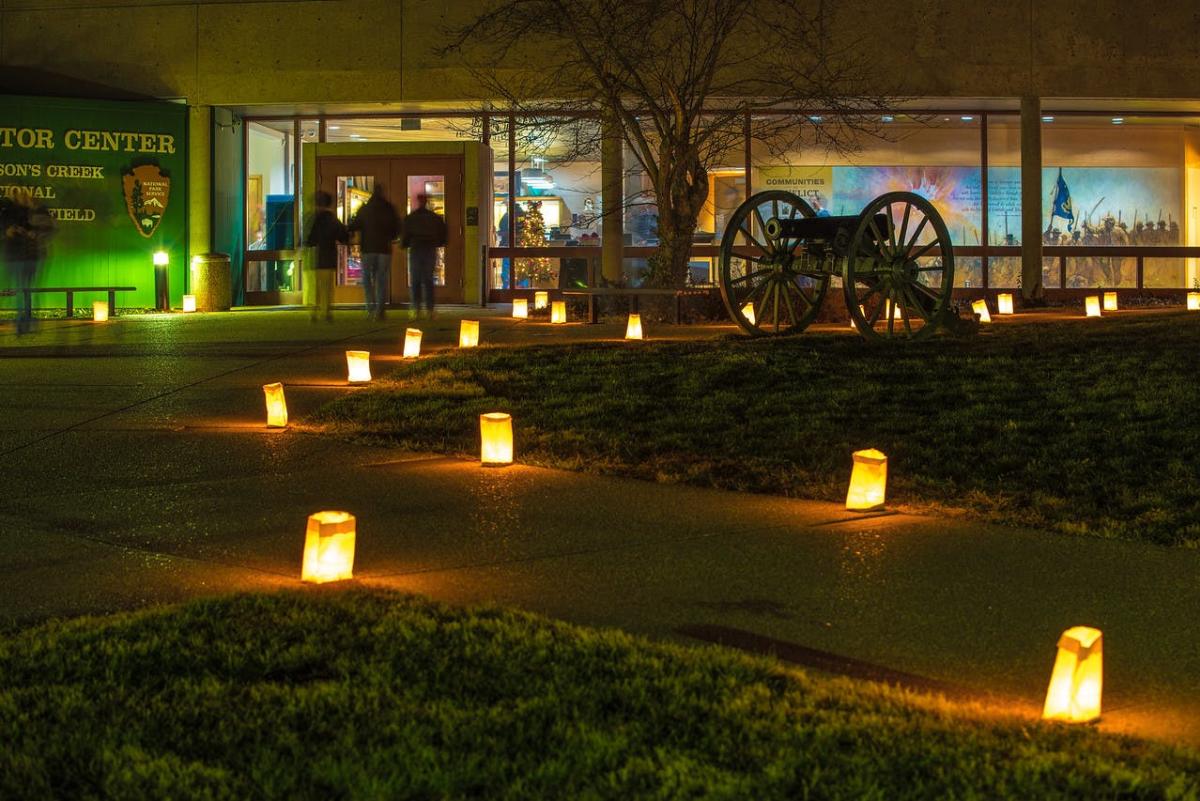 Wilson's Creek Luminary Tours
Luminary Tour
Wilson's Creek National Battlefield is celebrating its 16th annual Memorial Luminary Driving Tour 4:30-9:30 p.m. Dec. 14. The thousands of luminaries are placed along the five-mile tour road to honor those who fell on the historic Civil War battlefield. Coupling the pristine landscape of this perfectly preserved battlefield and the brilliance of the luminaries forges a memorable affair of past and present. The free event is one-of-a-kind and will easily become one of your favorite things to do every year.
Holiday festivities are something to be shared with the ones you love so visit any one of these monumental holiday events and start making memories that will last a lifetime.