Missouri Spirits in downtown Springfield will transform into a Christmas month-long wonderland called Miracle at Walnut. This holiday pop-up bar will open its doors Nov. 28 featuring nostalgic holiday décor and a signature cocktail menu perfect for the upcoming winter season. 
Locations around the country will also be selling holiday mugs featured on the signature cocktail menu with 10% of all sales donated to Action Against Hunger, making the perfect gift that keeps on giving. If you're a cocktail lover or looking to find your new holiday favorite, here are some of the drinks that will be featured on the menu.
Missouri Spirits
507 W Walnut St.
Springfield, MO 65806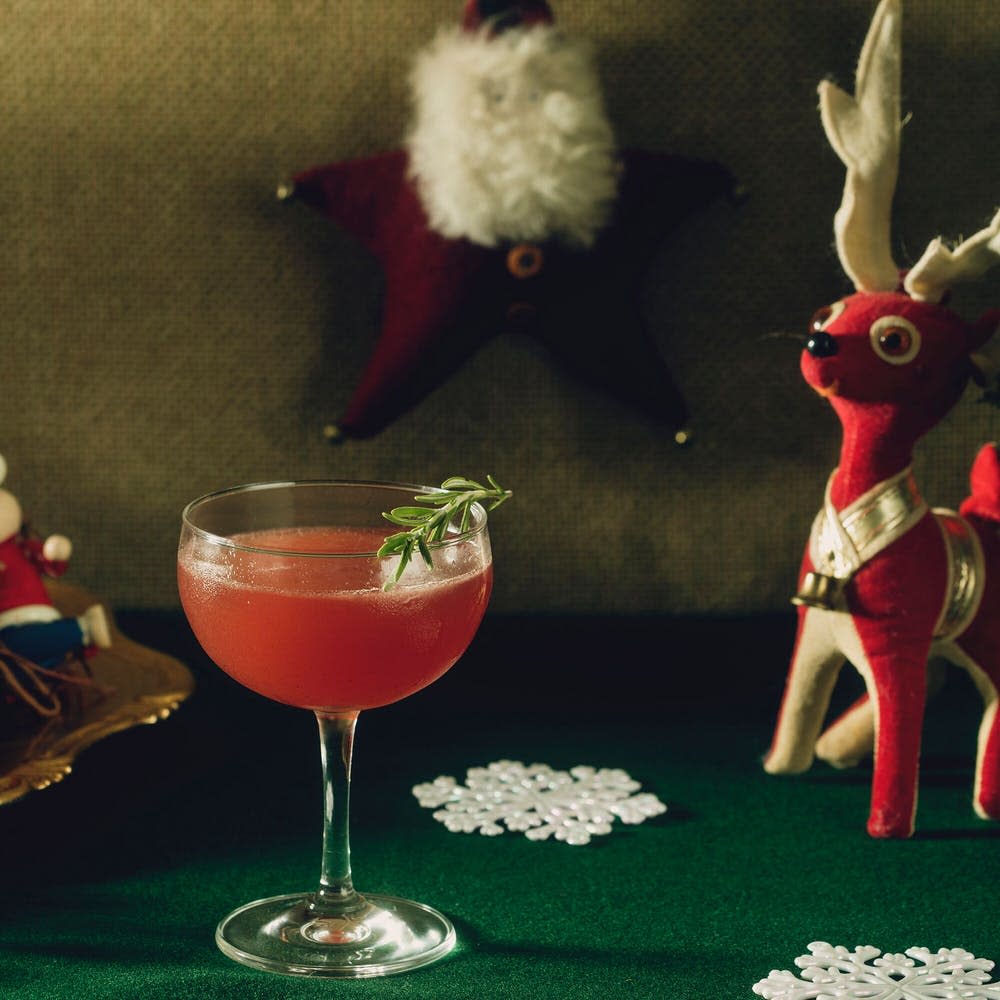 Christmapolitan Cocktail
Christmapolitan
A simple but classic cocktail built for a relaxing day by the fire. Made with Vodka, Elderflower, Dry Vermouth, Spiced Cranberry Sauce, Lime, Rosemary, and Absinthe Mist.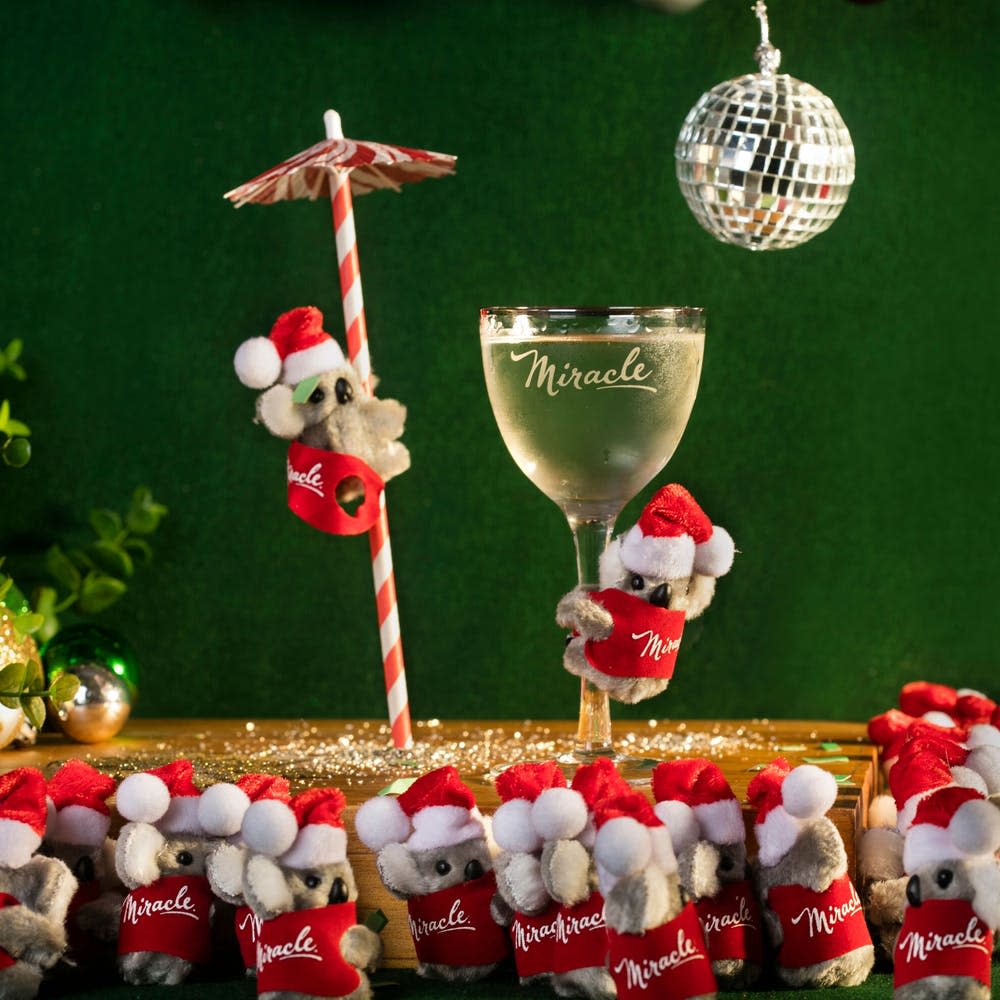 Koala La La La, La La La La Cocktail
Koala La La La, La La La La
Even Koalas can participate in the holiday fun. Each glass will feature a small koala figure. Made with Gin, Pine tea Cordial, Grapefruit Oleo, and Eucalyptus Bitters.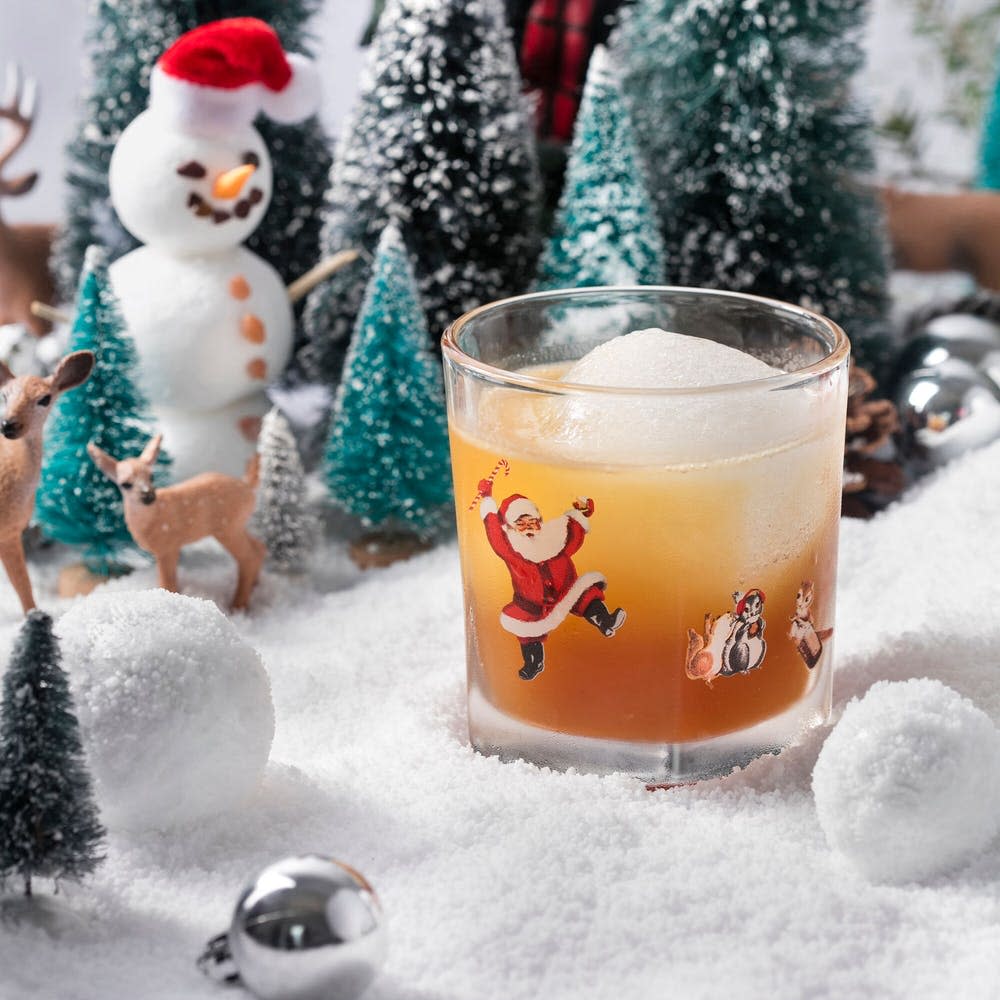 Snowball Old-Fashioned
Snowball Old-Fashioned
In this drink, the ice is the centerpiece, as it's sculpted into a perfect sphere. Made with Caramelized Pecan Bourbon, Spiced Molasses Syrup, and Wormwood Bitters.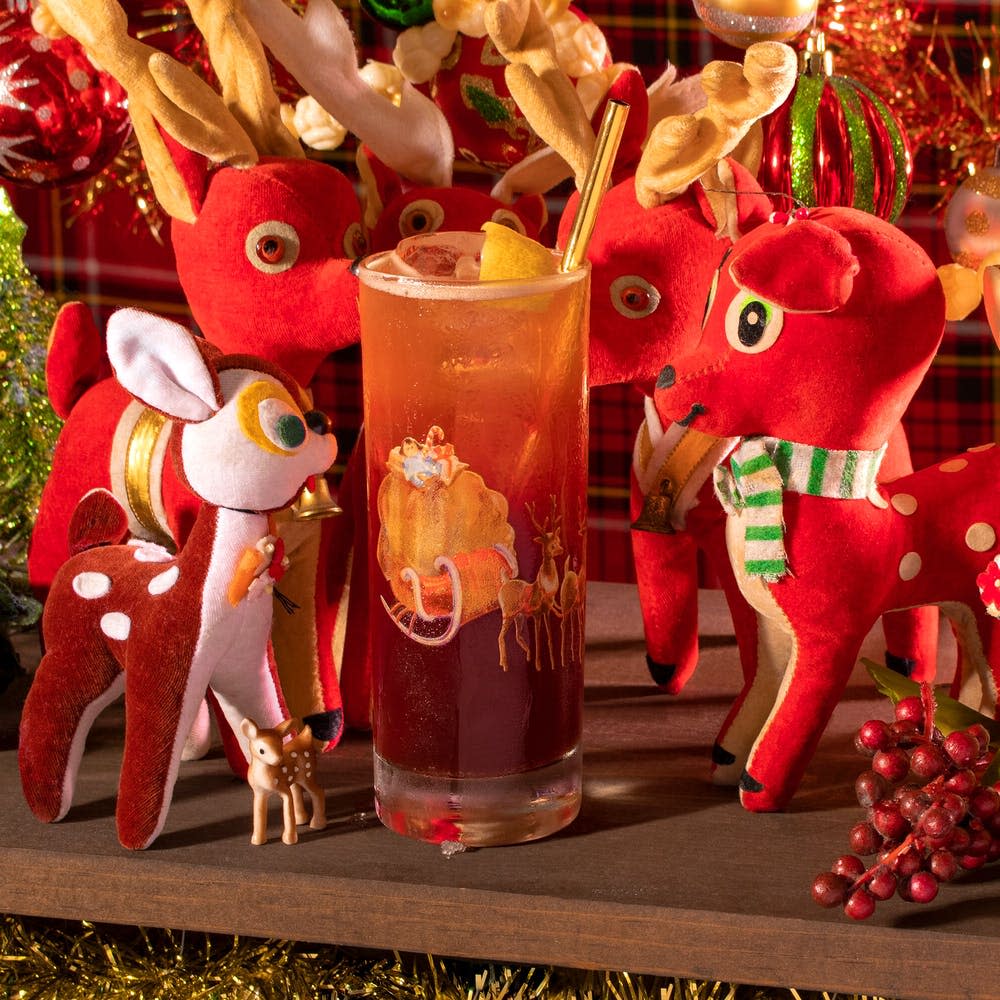 Run Run Rudolph Cocktail
Run Run Rudolph
Not only is he Santa's favorite reindeer but he's named after a delicious cocktail as well. Made with Prosecco, Gin, Mulled Wine Puree, Lemon, and Cane Syrup.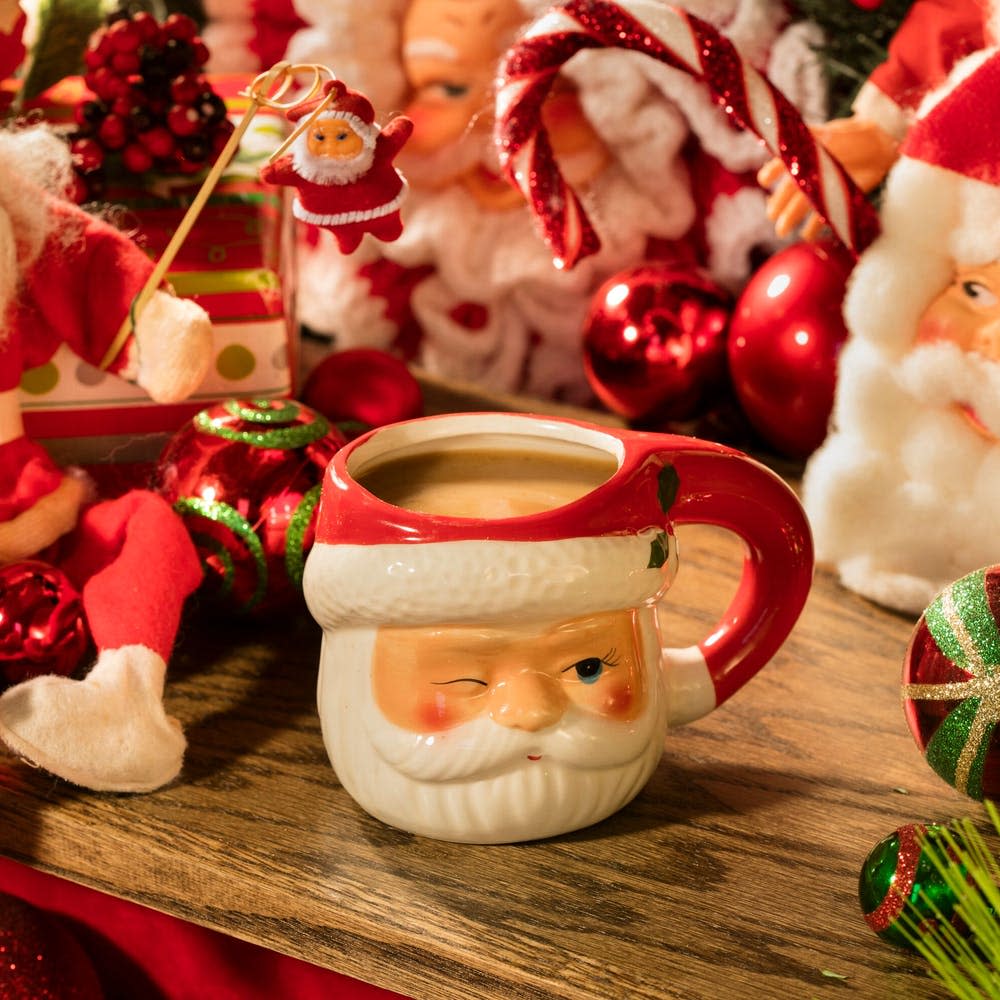 Bad Santa Cocktail
Bad Santa
Even Santa has found himself on the naughty list a few times in his day. Served in a decorative Santa Mug, Bad Santa is served hot, containing Rum, Batavia Arrack, Black Chai Tea, Date infused Oak Milk, and Vanilla Syrup.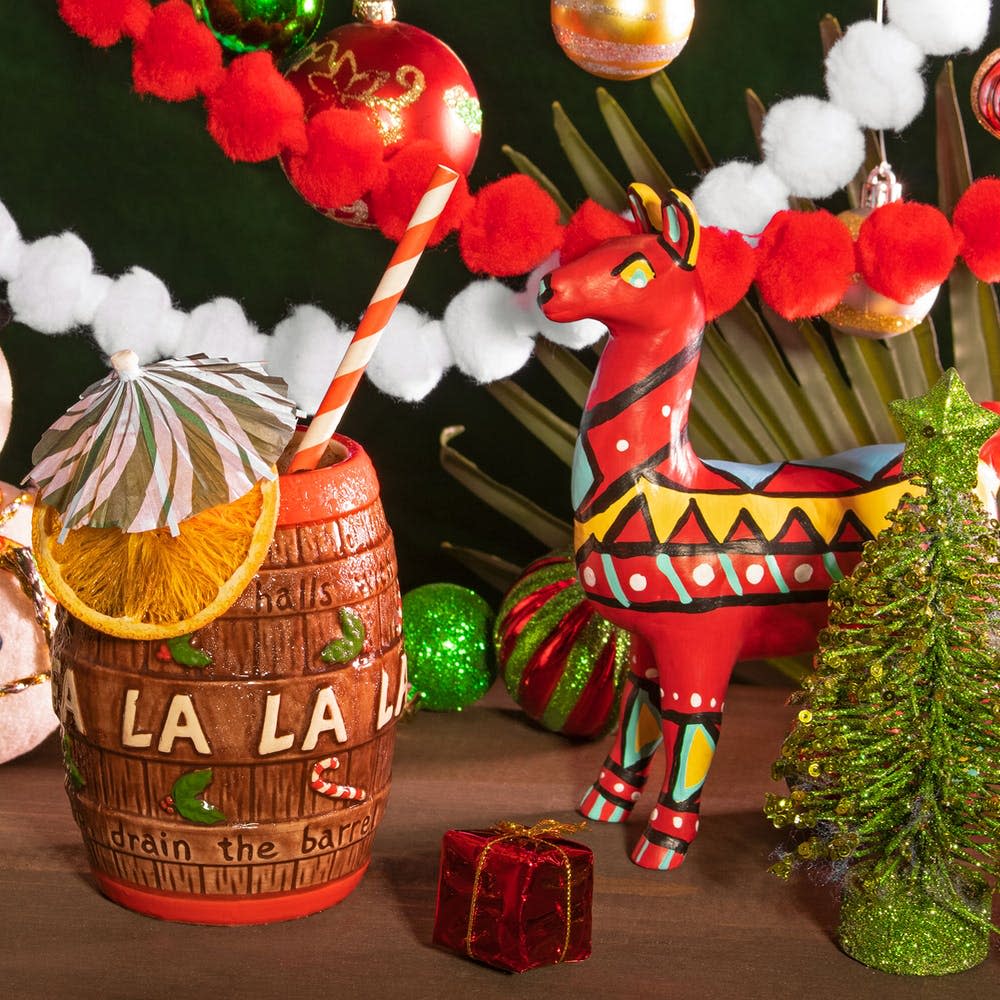 Christmas Carol Barrel
Christmas Carol Barrel
A barrel mug filled with all the good stuff. Made with Blanco Tequila, Coffee Liqueur, Coco nib infused Orange & Cognac Liqueur, Iced Hot Chocolate, and Mexican Spices.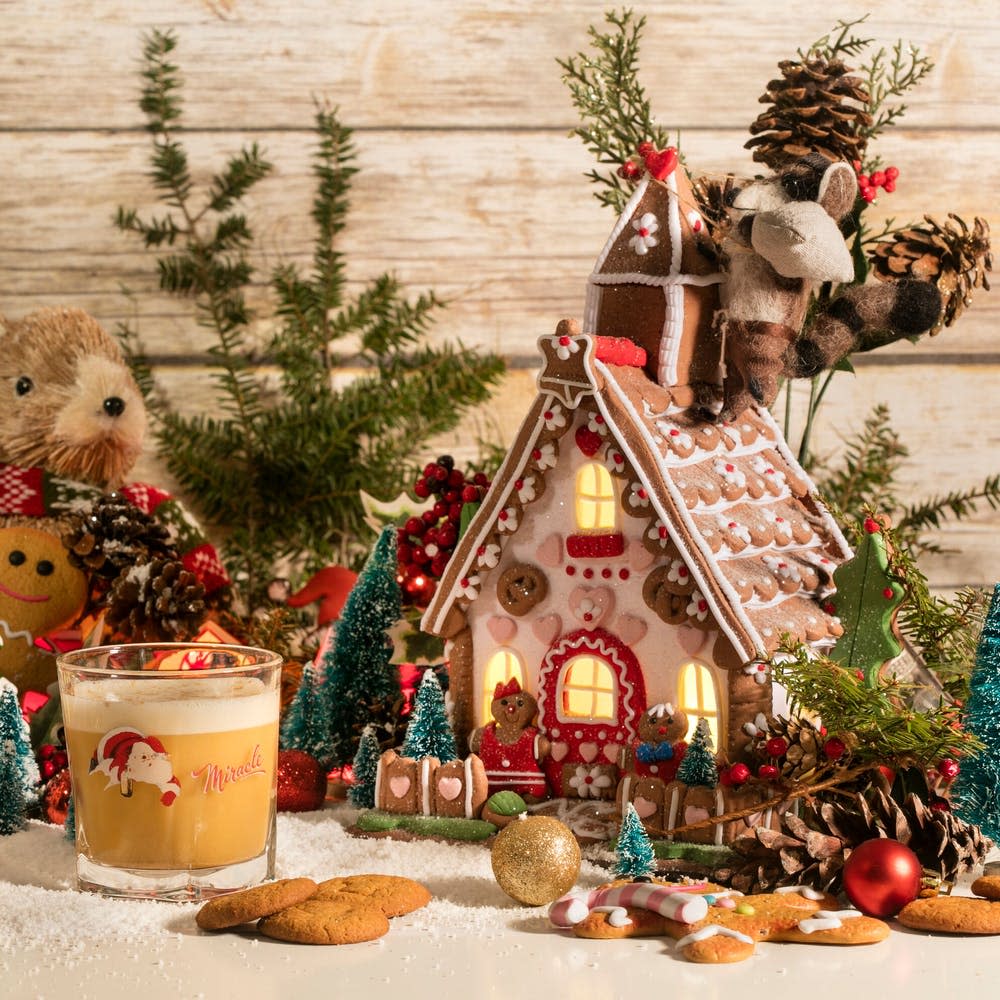 Gingerbread Flip Cocktail
Gingerbread Flip
Who doesn't love gingerbread? Made with Rye Whiskey, Gingerbread Syrup, Tiki Bitters, Egg, and Gingersnap Cookie Crumbs.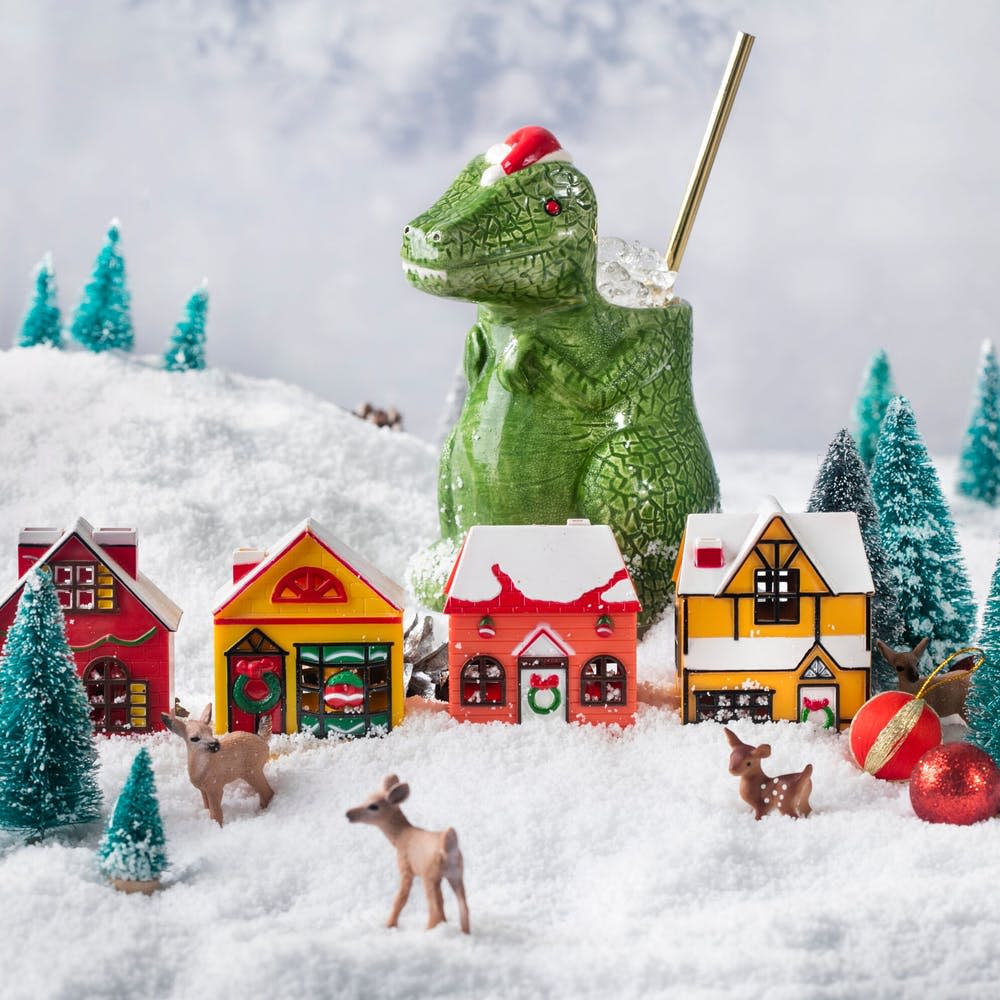 SanTaRex Likes Milk & Cookies Cocktail
SanTaRex Likes Milk & Cookies
Served in a green T-Rex mug, SanTaRex is every dinosaur lover's favorite drink. Made with Rye Whiskey, Sesame Milk, and Ginger Syrup.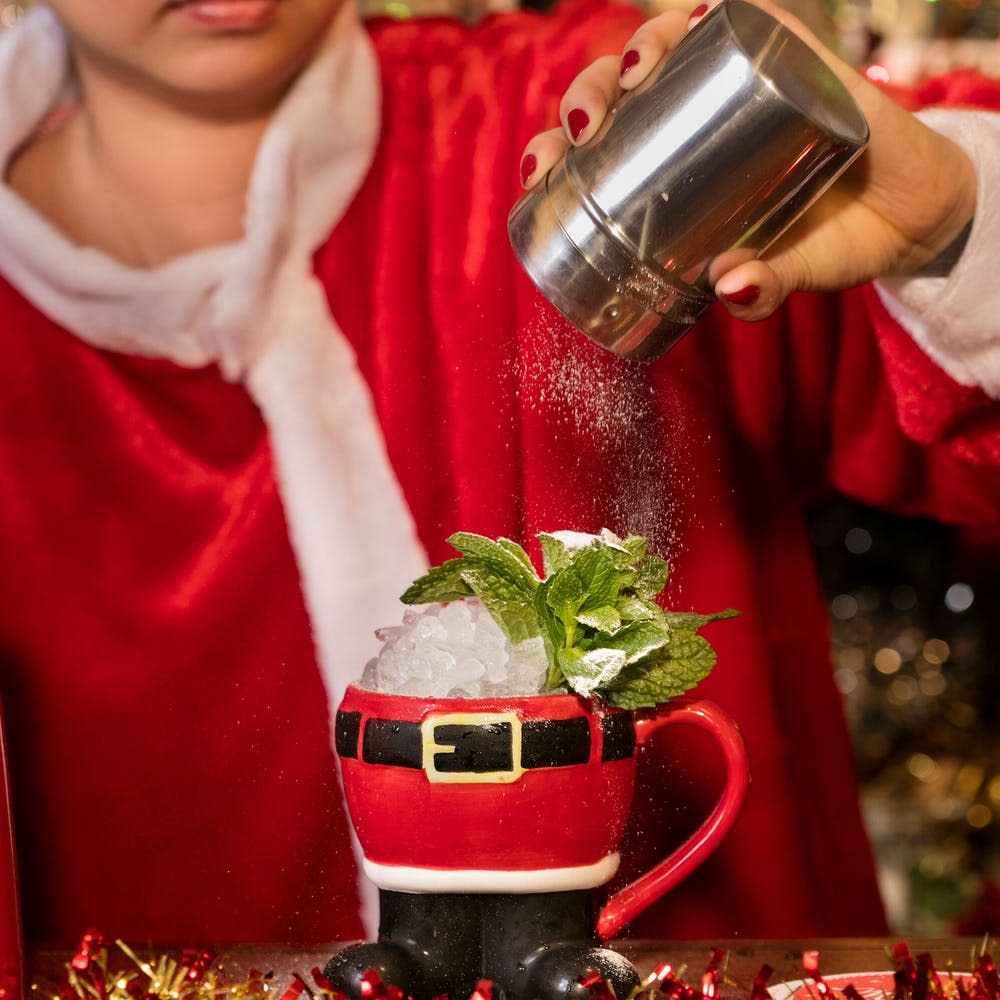 Yippie Ki Yay Mother F****R! Cocktail
Yippie Ki Yay Mother F****R!
Santa's gone wild! Made with Barbados Rum, Cachaca, Trinidad Overproof Rum, Purple Yam & Coconut Orgeat, and Pineapple.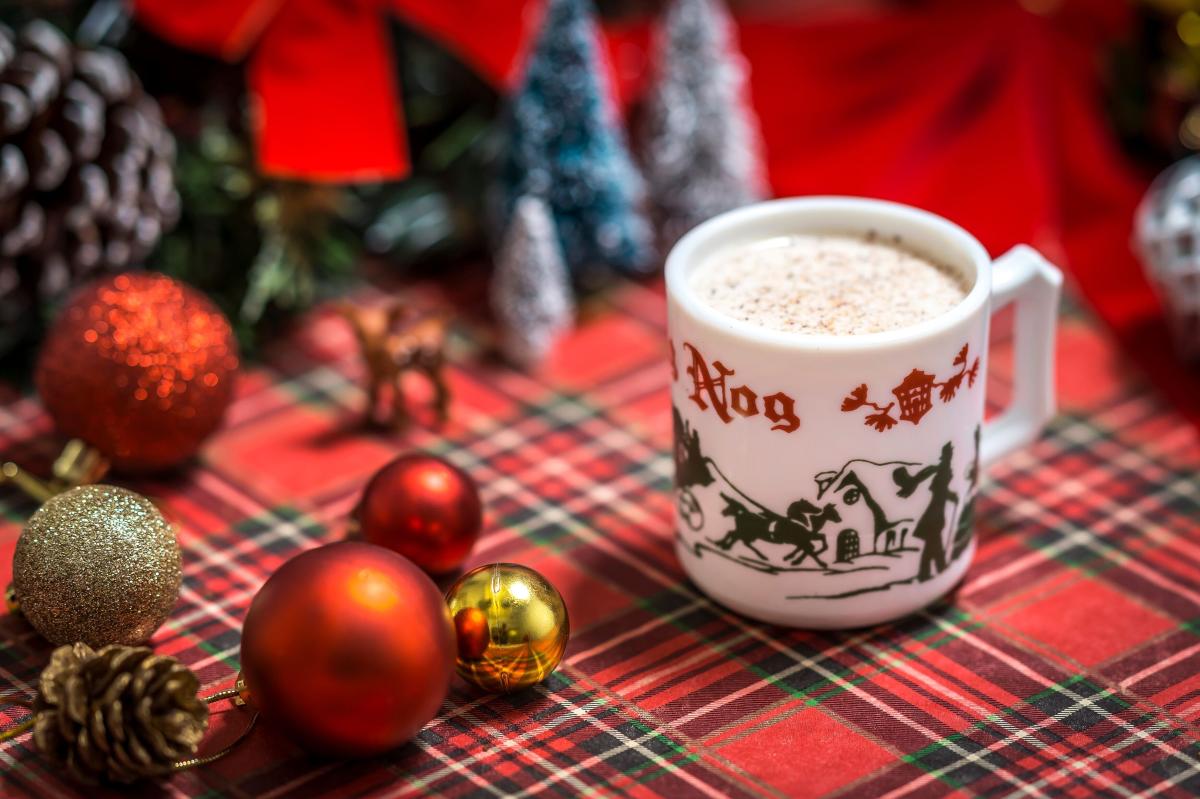 Jingle Balls Nog Cocktail
Jingle Balls Nog
You've never tried eggnog this good. Made with Brown Butter and Cinnamon Fat-Washed Cognac, Amontillado Sherry, Almond Milk, Cream, Sugar, Egg, Vanilla, and Nutmeg.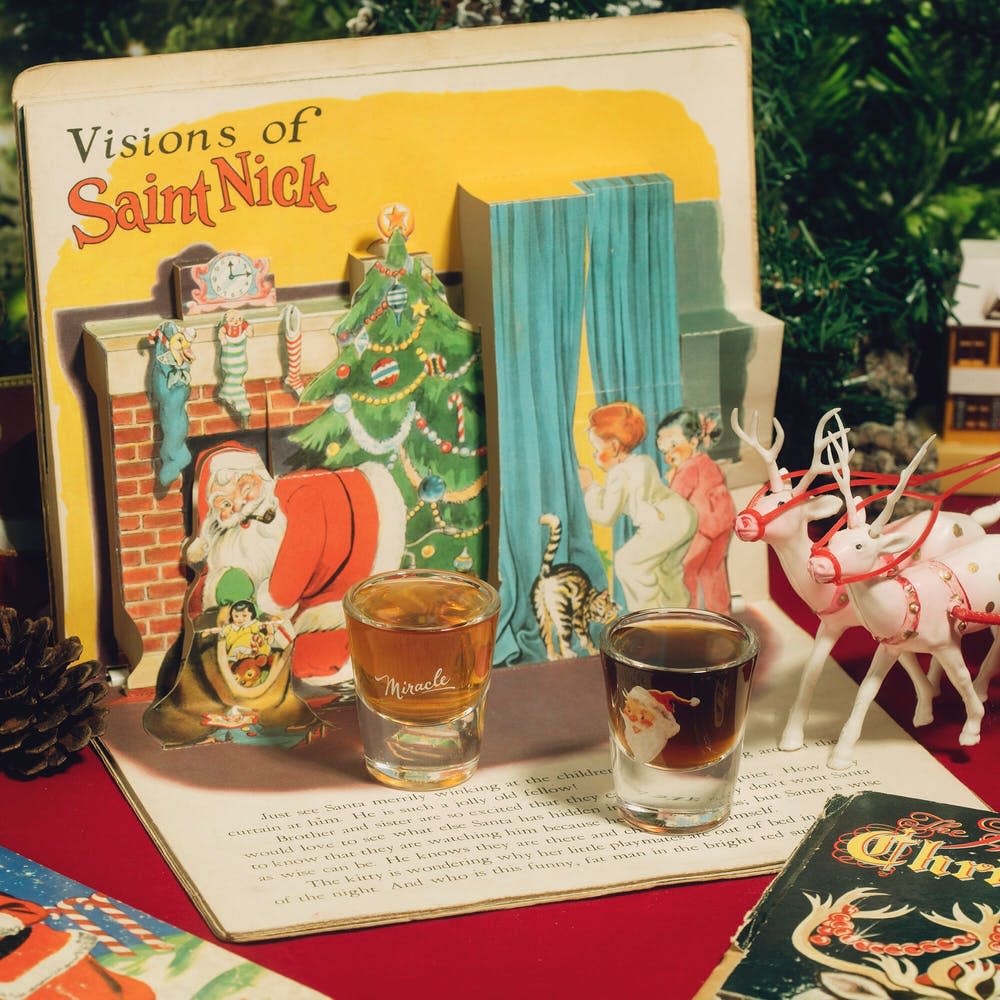 Naughty and Nice Shots
Holiday Shots
Nice Shot
Celebrate getting on this nice list this year with a small treat. Made with Rum, Peppermint Tea, Chocolate
Naughty Shot
Didn't make it on the nice list this year? Don't sweat it. Made with Bourbon and Cinnamon
Mistletoe Shot
A shot so good you won't want to share. Made with Gingerbread Spiced Rye.