The food scene in Branson has been booming. Every time I make a trip down, there's always a new place to try, or even a tasty joint that has been around for a while and I have yet to visit. Next time you find yourself heading down to do some shopping on the Landing, or the outlet malls, these are some of the must-try places in Branson that deserve your attention and appetite! 
Big D's BBQ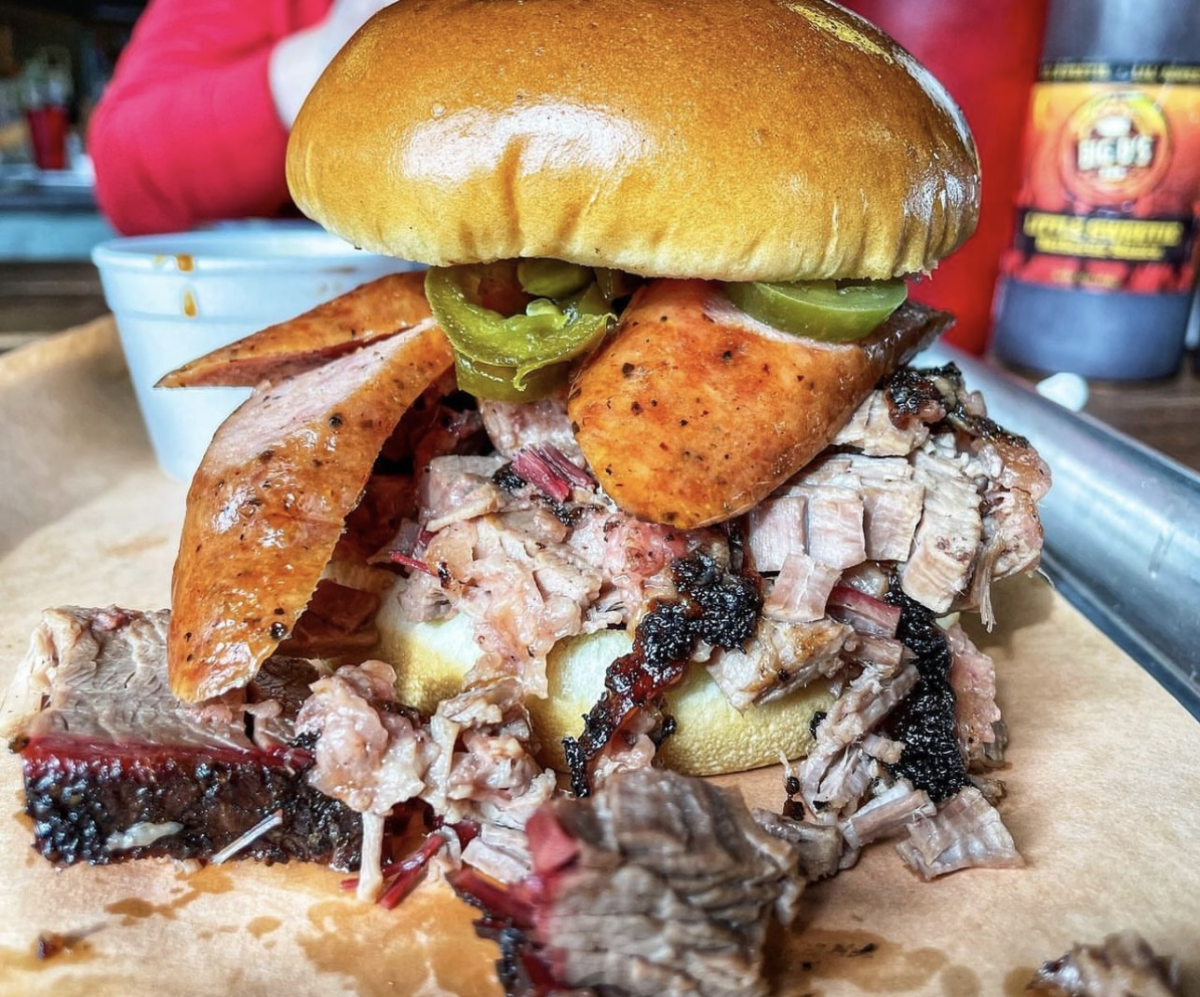 There is a reason why Big D's BBQ in Branson has been voted Branson's Best BBQ, five times. It's because of the time, effort and pure BBQ love that Dana Peterson and his staff put into every dish that is on its menu. They offer everything from smoked ribs and pulled pork, to daily specials that include such mouth-watering items like a "Texas Twinkie", which is their bacon-wrapped smoked jalapeno poppers. Save room for dessert because the bourbon and bacon pecan pie is a must.
Address: 1550 State Hwy 248, Branson
Mitsu Neko Fusion Cuisine And Sushi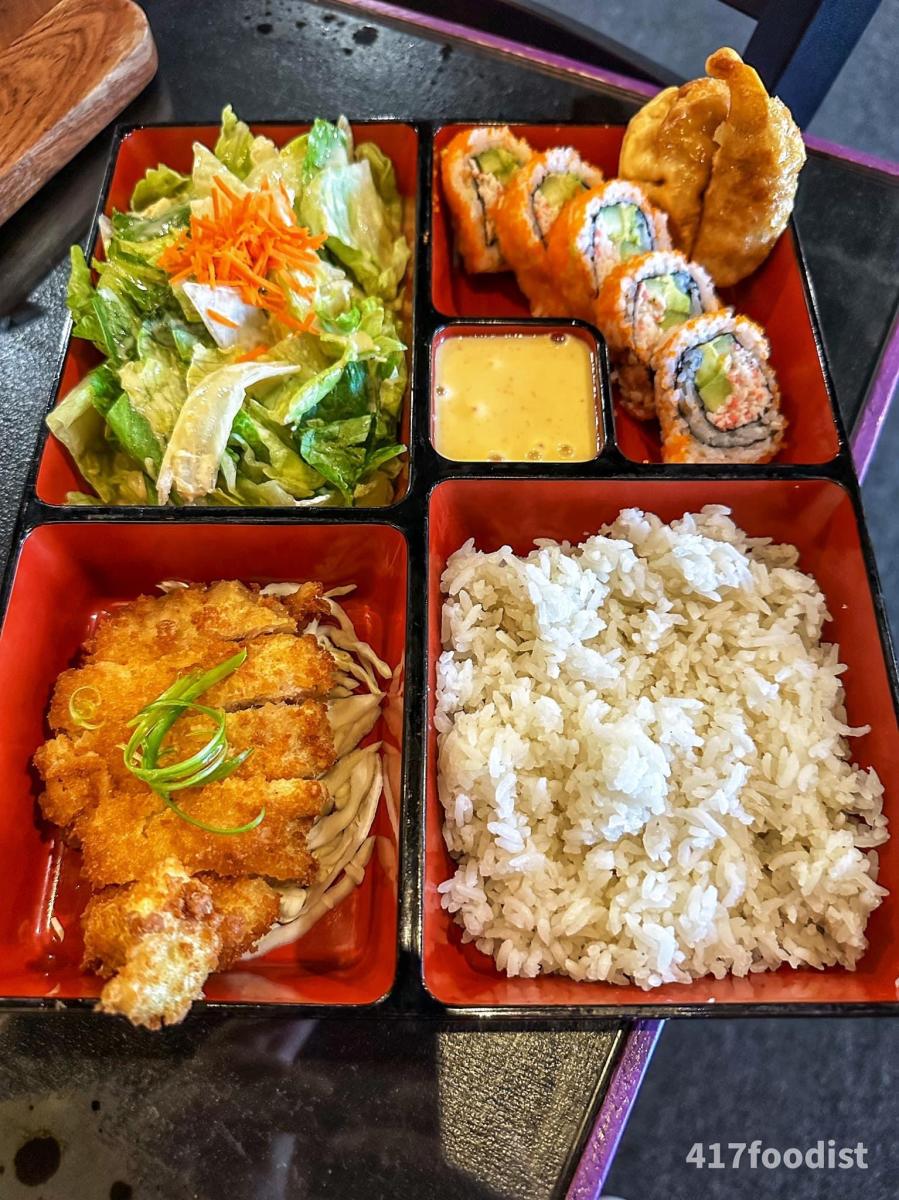 There is an abundance of great options at Mitsu Neko Fusion cuisine and sushi. They have large platters of sushi and sashimi, bento boxes filled with orange chicken, pork katsu, steak teriyaki or even a pan-seared New York strip steak. Their ramen menu has eight different options, such as Spicy Tonkatsu, Miso or even Shoyu ramen. So, belly up to the table and enjoy some great food and maybe some of their house saké.
Address: 879 W. 76 Country Blvd, Branson
Ole Eatery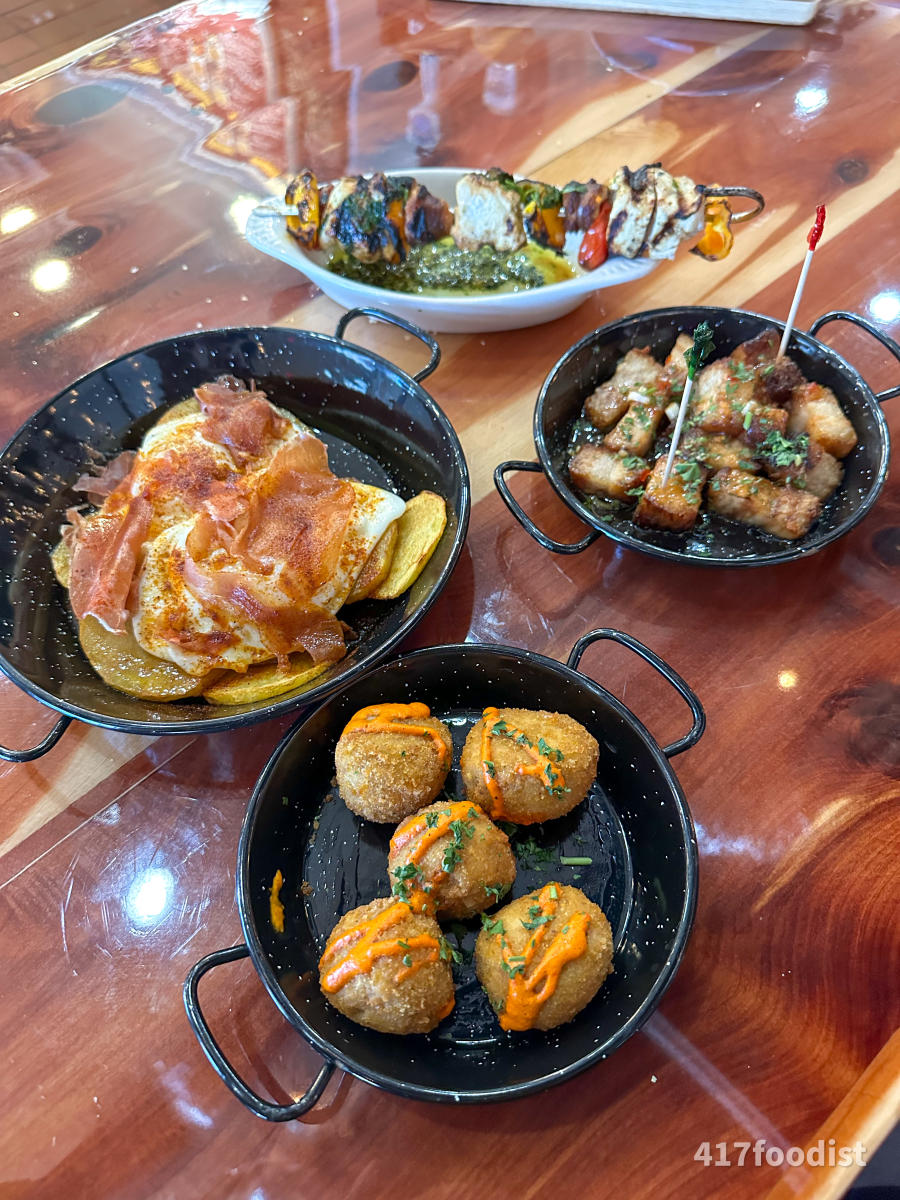 Branson's one and only Spanish tapas bar and restaurant, Ole Eatery has you covered on all things paella! Picture some of the best Spanish rice you have eaten, but then add in shrimp, mussels, and calamari and you have yourself their Paella Marinera. You can also get the Paella Del Monte, filled with rice, pork, chicken, chorizo, and veggies. Don't forget about the tapas menu that has some of the best chicharrons you will ever taste. They also have gluten-free and vegan options available. 
Address: 3705 W. 76 Country Blvd, Suite D, Branson
Purple Panda Filipino Food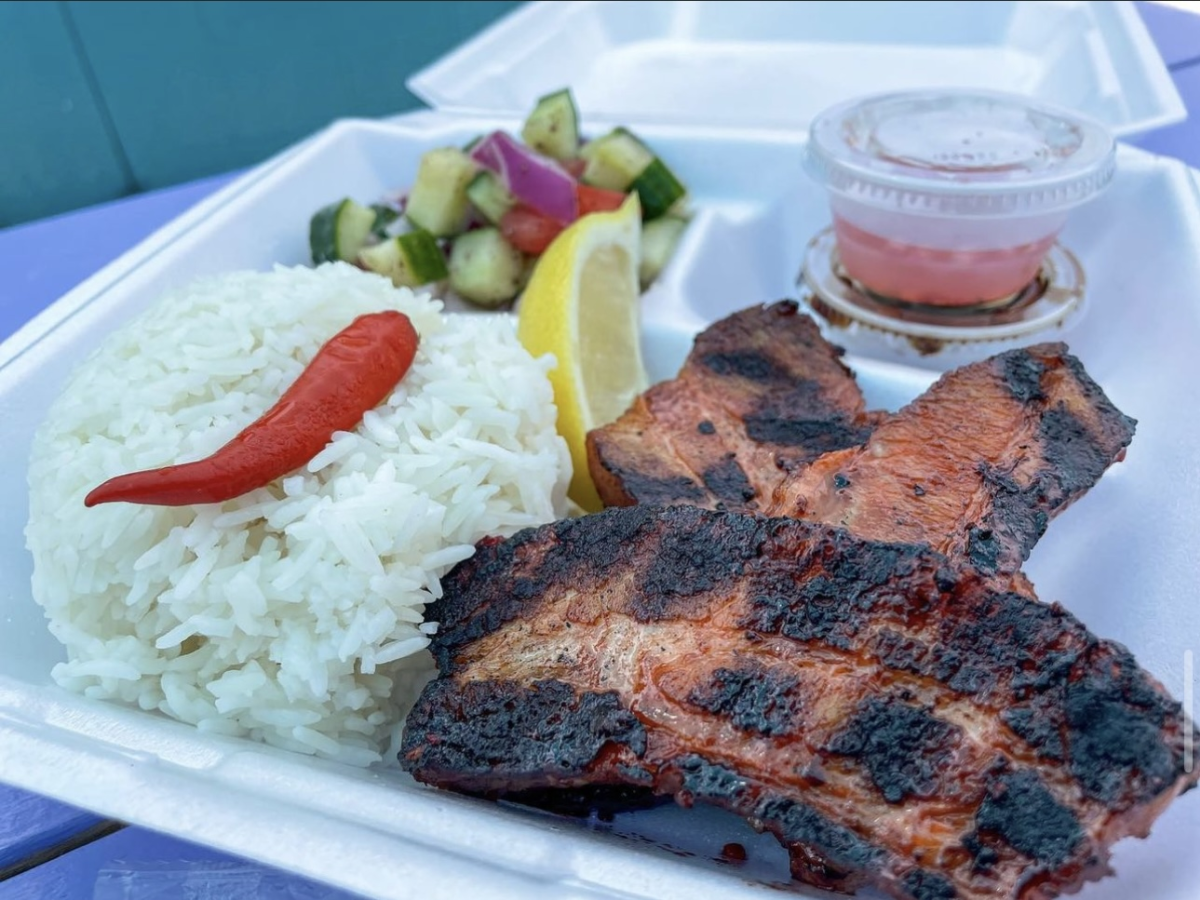 The moment you pull into the food truck park just off 248, you will see the teal and purple food truck that is Purple Panda. Fatima and Paul Sylvester have brought their A-game when it comes to serving the 417 delicious Filipino cuisine. With a menu that is loaded with pork adobo, butter garlic shrimp, and pork lumpia, you can't go wrong with any dish you decide on. If you still have room afterward, the Purple Panda Cone is a warm bubble waffle with cold refreshing pineapple ice cream. 
Address: 2166 State Hwy 248, Branson
Flaming Margaritas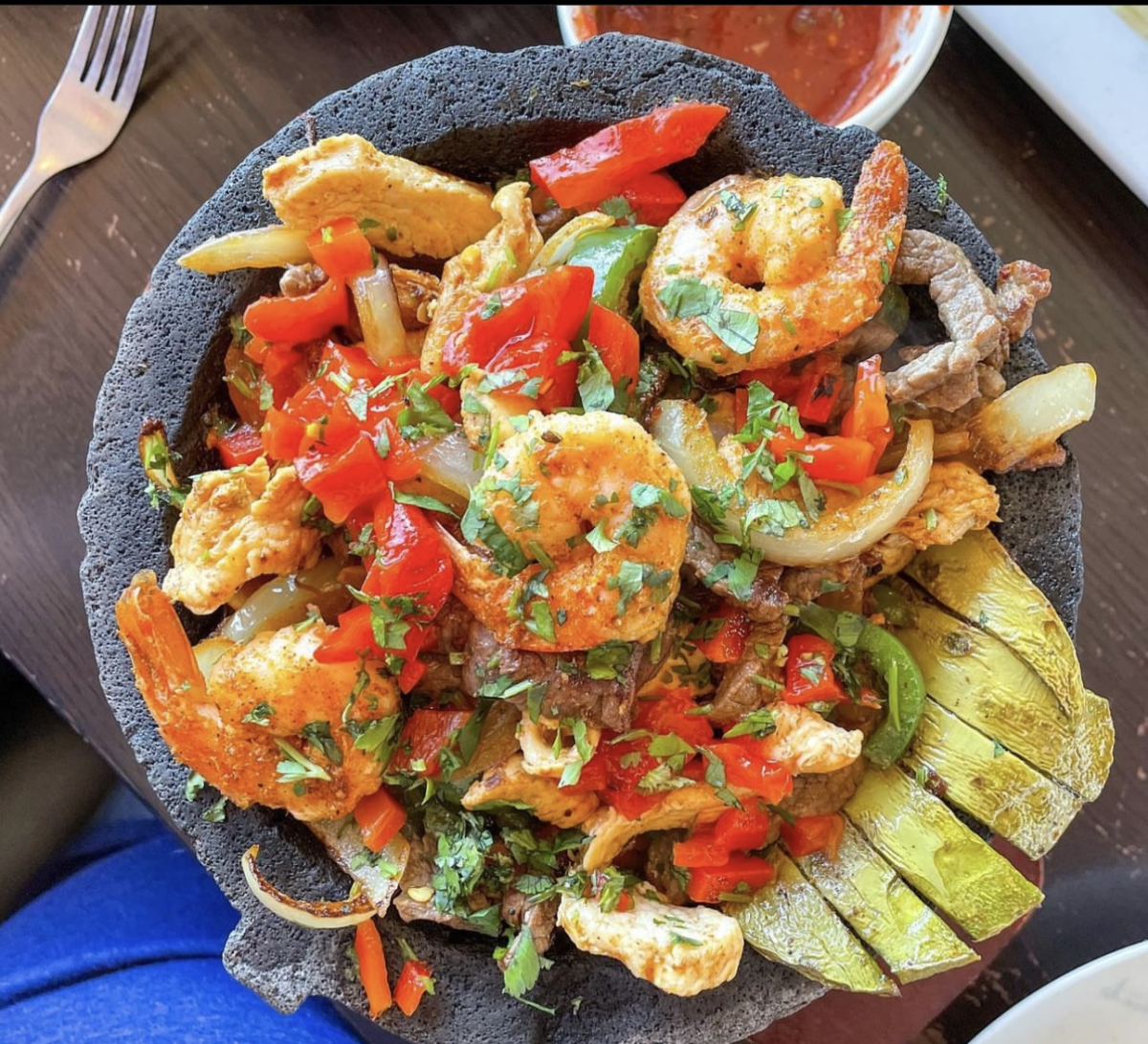 Do you know what makes a great margarita better? When it comes to your table and it is on fire, that's what makes it better! Flaming Margaritas in Branson, has all the tasty margs your little heart desires, plus some delicious food! Order a Pomegranate or chili mango margarita to go with an order of fajitas. Maybe you like things spicy and want a jalapeno margarita to sip on with a burrito bowl topped with some Ala Diabla spicy salsa! Either way, some good food and drinks are in your future next time you arrive at Flaming Margaritas!
Address: 3015 W. 76 Country Blvd, Branson
Scooters Sports Grill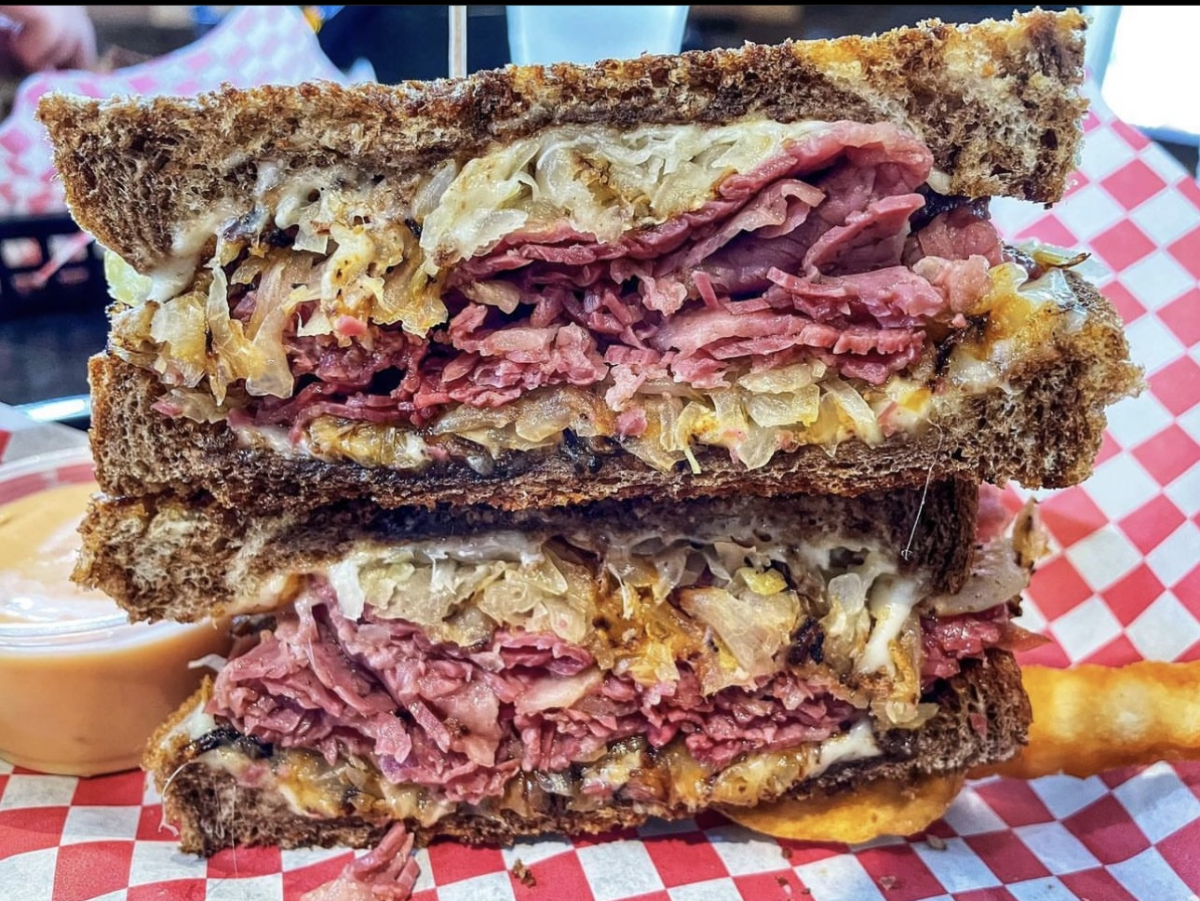 Welcome to Scooters Sports Grill, where you can get classic cheeseburgers, Italian beef, and the best Reuben sandwich in all of Branson! You can smell the amazing food they are preparing the moment when you walk in. The Dragon Eggs, (bacon-wrapped jalapenos and cheese) are a must-try when you visit. The pastrami Rueben is their number one menu item, and once you taste that pastrami with melted cheese, and sauerkraut, you will know why! Plus, they have the Greatest Adventures Mini golf outside, so you can grab lunch and play some great games, fun for the whole family! 
Address: 4800 N. Gretna Road, Branson
Sugar Leaf Bakery, Café, & Espresso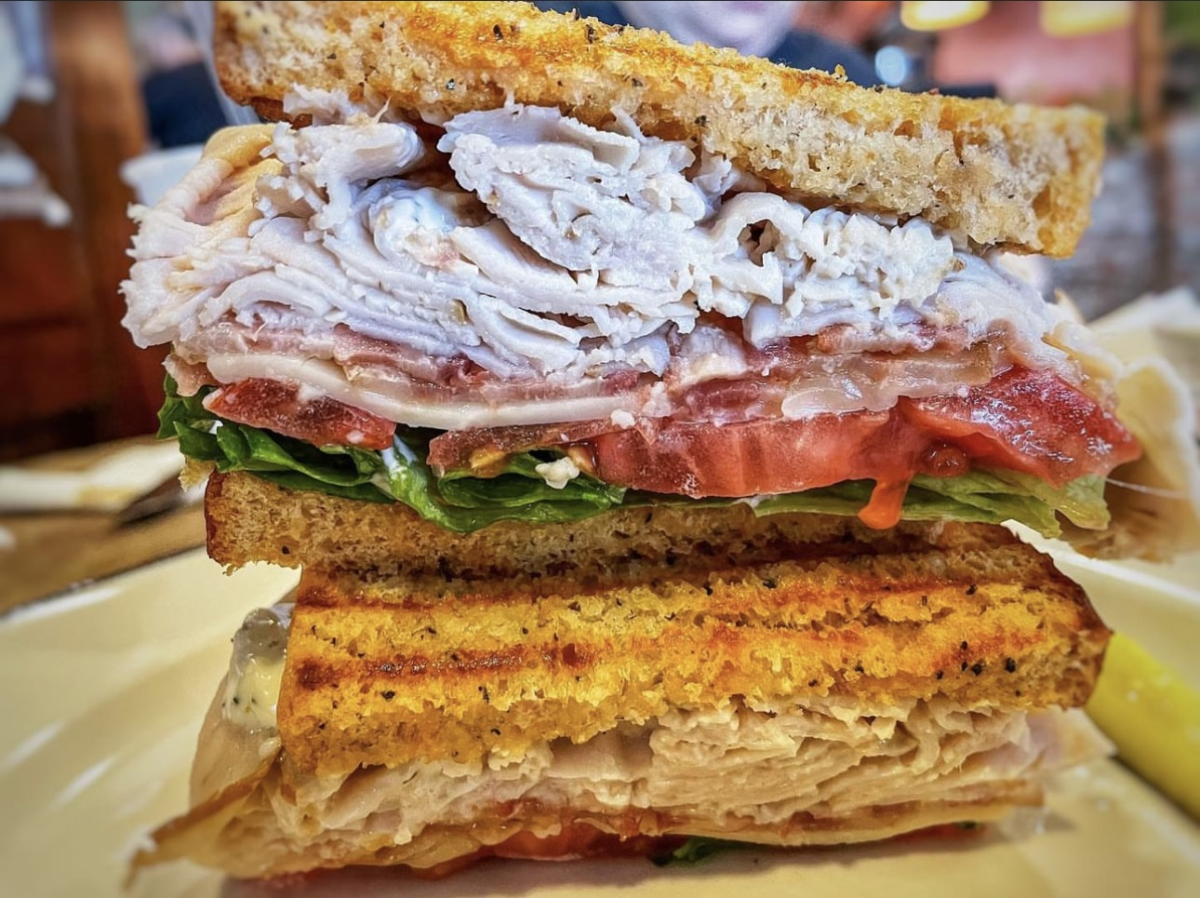 What do you get when you combine a bakery, a café, and a coffee shop? You get Sugar Leaf Bakery, Café, & Espresso, one of the best restaurants in Branson, that is what you get! The café side of things is making some of the best salads, sandwiches, and soups you will find in the 417. The ultimate BLT is a must-try when you visit. It is homemade tomato basil bread, smoked applewood bacon, turkey, lettuce, tomato, pepper jack cheese and their house-made, special sauce. You can also grab some of their delicious baked goods, which range from cupcakes pies, and tasty cookies!