If you love anything sports, Springfield might as well be known as a sports fans' paradise, as there are athletic events going on all year round. Whether you're a fan of birdies, bat swings, goals or touchdowns, here is a sample of what you can see from the bleachers throughout the year.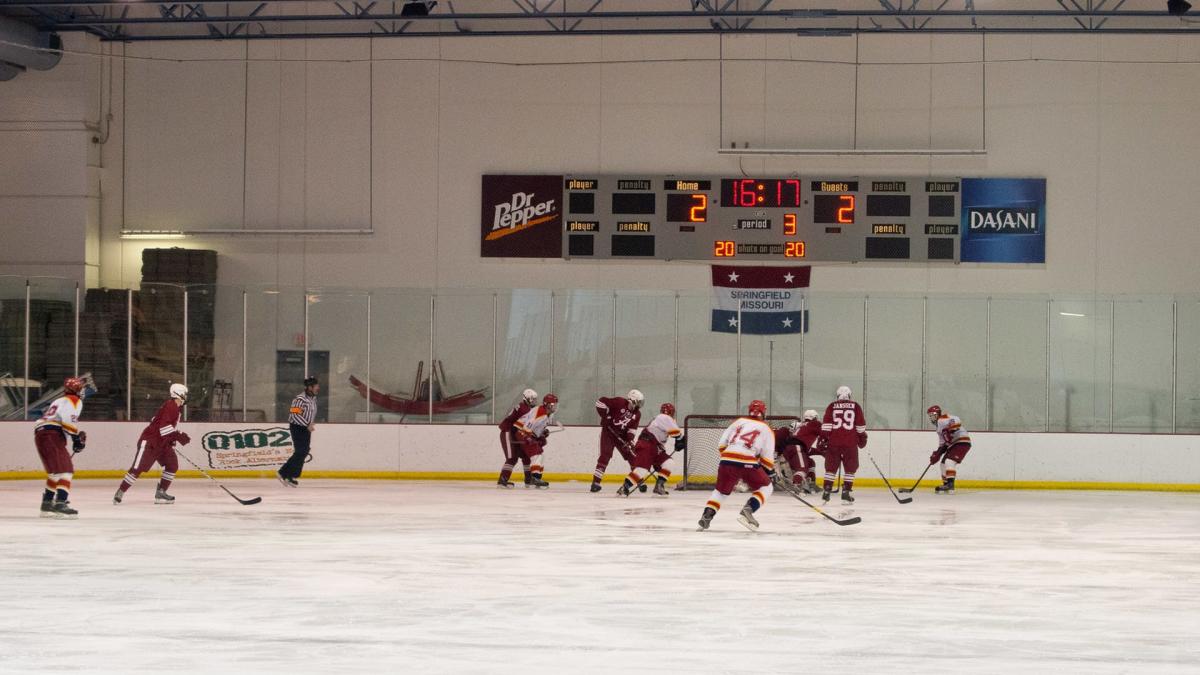 Ice Hockey
January
Did you know that more than 370 future NCAA Division I basketball players and 61 future NBA players have participated in the Bass Pro Tournament of Champions?  This year's event is Jan. 16-18 at JQH Arena and is the highest attended high school basketball tournament in America with over 25,000 attending annually.
When you're done with the hoops, head to Jordan Valley Ice Park to see the Missouri State Hockey Team finish their season strong through Feb. 29.
After that, find some water that's not frozen as the college swimming and diving season wraps up in March. Attend a meet while you can at Missouri State and Drury universities.
Swimming & Diving Schedules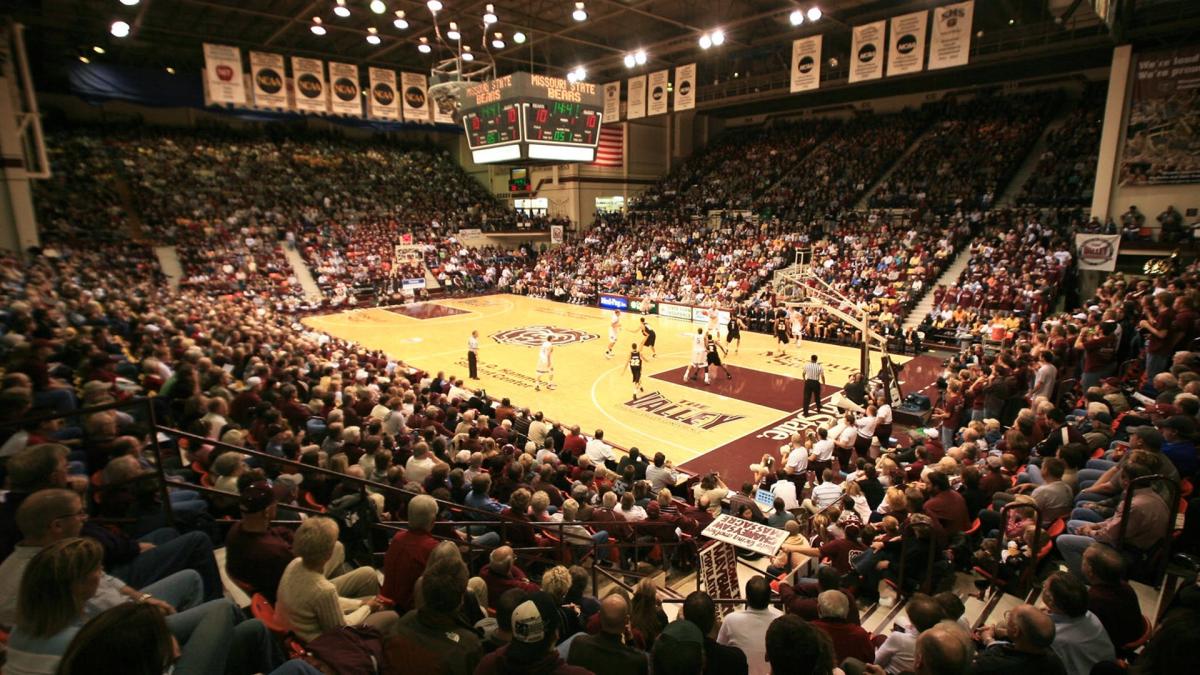 Missouri State Basketball
February
College basketball is in full swing. Head over to Drury, Evangel or Missouri State from November to March to see some great local basketball games. 
Basketball Schedules
March
Springfield is proud to play host to the Missouri State High School Activities Association State Basketball Championship for Boys and Girls in Classes 1-5.  Games are played March 12-14 and 19-21 at Hammons Student Center and JQH Arena.
In other high school basketball, the National Christian HomeSchool Basketball Championships have been the largest homeschool sporting event in the world for more than 25 years and Springfield has proudly hosted the event since 2009. Annually, the event features 350+ teams that spend the week in Springfield utilizing nearly 30 gym floors. Join them March 15-21 to see a few games. Learn more about the event at www.NCHClive.com.
At the college level, keep tabs on the Missouri State, Evangel and Drury basketball teams as they vie for post-season play. The opportunity exists for these squads to play host to post-season competition in Springfield and you will want to be a part of the action!
Missouri State is home to a brand new beach volleyball team that came to Springfield in 2018. Get your feet in the sand and see the bears bring the team to victory. Visit Missouristatebears.com for a complete schedule and check out this emerging collegiate sport.
April
Baseball and softball are hot sports in April. See college teams swing a few bats around Springfield from March until May. 
Baseball Schedules
Softball Schedules
May
It's the month of champions. See an accumulation of championship games from baseball, golf, softball and tennis such as MSHSAA golf, softball, tennis and baseball championships. 
May 18-19 - Boys Golf @ Rivercut
May 22-23 - Girls Spring Softball @ Killian Softball Complex
May 28-30 - Boys Tennis @ Cooper Tennis Complex
June 1-6 - Baseball @ US Baseball Park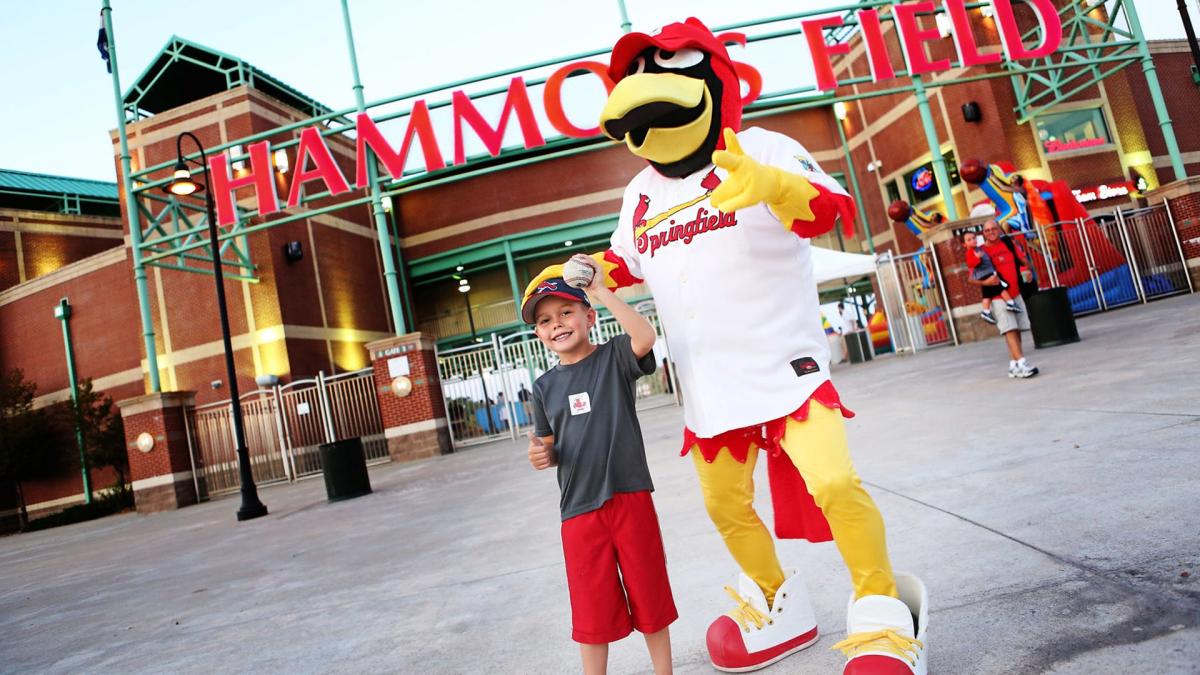 Cardinal's Baseball Game
June
June is the perfect time to see the Springfield Cardinals. The season lasts from April through September, so keep an eye out for events like Woof Wednesdays where you can bring your dog to the park.
Don't forget to mark your calendar for the Springfield Sports Commission Awards. In its eighth year, this awards event attracts 900 people.  The Sports Commission Awards recognize and honor the top athletic accomplishments of Ozarks area scholastic teams with over 30 different awards.
July
Did you know Springfield has a professional tennis team? The Springfield Lasers will be playing a few home matches this summer that you do not want to miss.
The Price Cutter Charity Championship presented by Dr Pepper is a PGA Tour golf tournament on the Korn Ferry Tour July 17-27. The event is played at Highland Springs Country Club in Springfield and is the parent to a myriad of related events hosted throughout the Ozarks.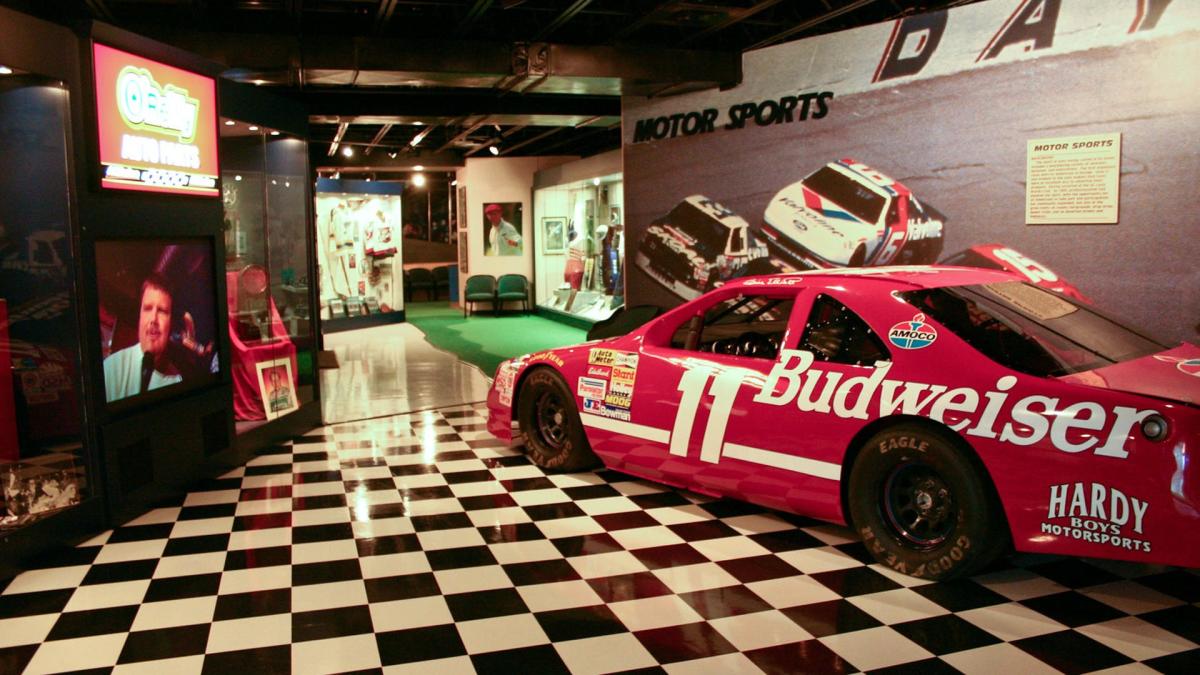 Motorsports Museum
August
Located inside Bass Pro Shops Outdoor World, the Motorsports Museum features a variety of racing memorabilia, such as fire suits, helmets and racing collectibles. Visitors can get an up-close look at the actual cars used in races, such as the champion No. 3 car Dale Earnhardt drove for his Daytona 500 win in 1998.
Open year-round, the Missouri Sports Hall of Fame is a great attraction for sports lovers of all ages. Race your friends in the NASCAR simulator or step into the batter's box against a Major League baseball pitcher. Adjacent to the Hall of Fame is the Legends Walk of Fame, featuring busts and statues of notable Missouri sports figures honored with the yearly Legends Award.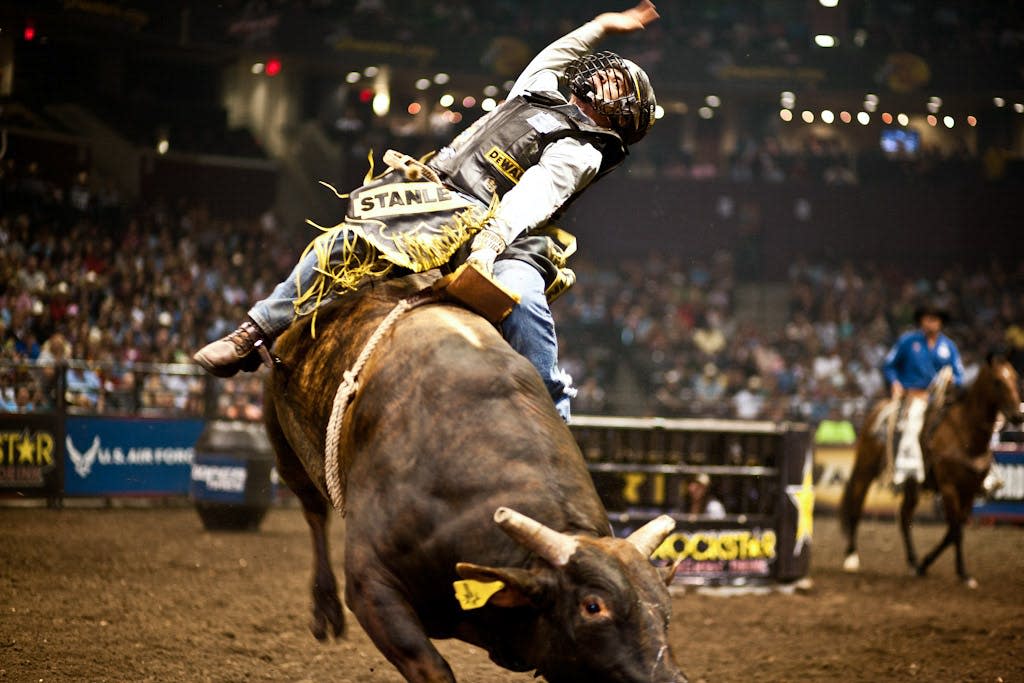 PBR Bull Riding
September
JQH Arena will host the top bull riders in the world for the 11th consecutive year. Experience non-stop, nail-biting, edge-of-your-seat excitement when the "toughest men on dirt" battle with 2000-pound opponents through the most harrowing eight seconds in sports.
Fall is an active season for college athletics!  Check out all the action, including football, volleyball and soccer at Missouri State, Drury and Evangel universities.
October
Springfield proudly crowns MSHSAA champions in October with golf, tennis and softball championships.
October 19-20 Girls Golf
October 22-24 Girls Tennis @ Cooper Tennis Complex
October 30-31 Girls Fall Softball @ Killian Softball Stadium
The Bass Pro Fitness Festival and Series is all about living your best and healthiest life. Run/walk in some of these events and start working toward a healthier life. Dates TBD.
November
Join Springfield for Turkey Trot, the city's largest 5K run/walk event of the year and the largest Thanksgiving Day 5K in Missouri.
December
To end the year, there are tons of high school basketball holiday tournaments to choose from including the Blue & Gold Holiday Classic and the Pink & White Tournament.
As the year progresses, keep this post bookmarked for updated schedules and dates for these events.