Inside or outside, Springfield has an incredible visual and performing arts scene. If you're interested in the arts, see the city's most artistic spots in our Art Lover's Guide to Springfield, Missouri.  
Where To Stay
Springfield has a variety of accommodations to fit your desired experience, needs, and budget. Check out our places to stay page for more information.
Things To Do
Springfield Art Museum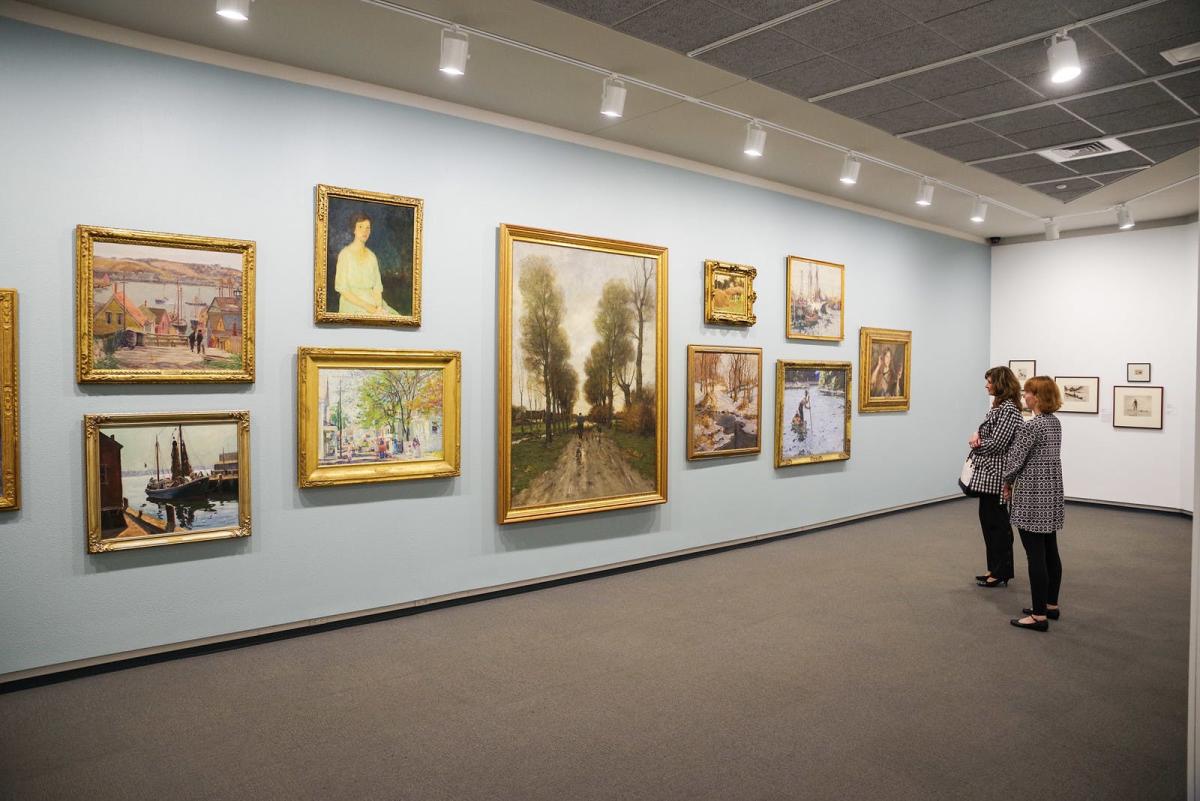 With over 10,000 works of art in the permanent collection, you will always find something new to see at the Springfield Art Museum.
The Springfield Art Museum is the city's oldest cultural institution intent on continuing the legacy of art appreciation, preservation and education that began with the vision. Special collections include American watermedia, Watercolor USA, art of the Midwest and printmaking. In addition to a primary focus in American art, the Museum collection also contains textiles, decorative arts, and pottery and ceramics from Europe, Asia, and the Americas from a variety of eras and cultures. Art can also be found outside the museum with the outdoor sculpture garden.
Address: 1111 E. Brookside Dr., Springfield, MO 65807
Sculpture Walk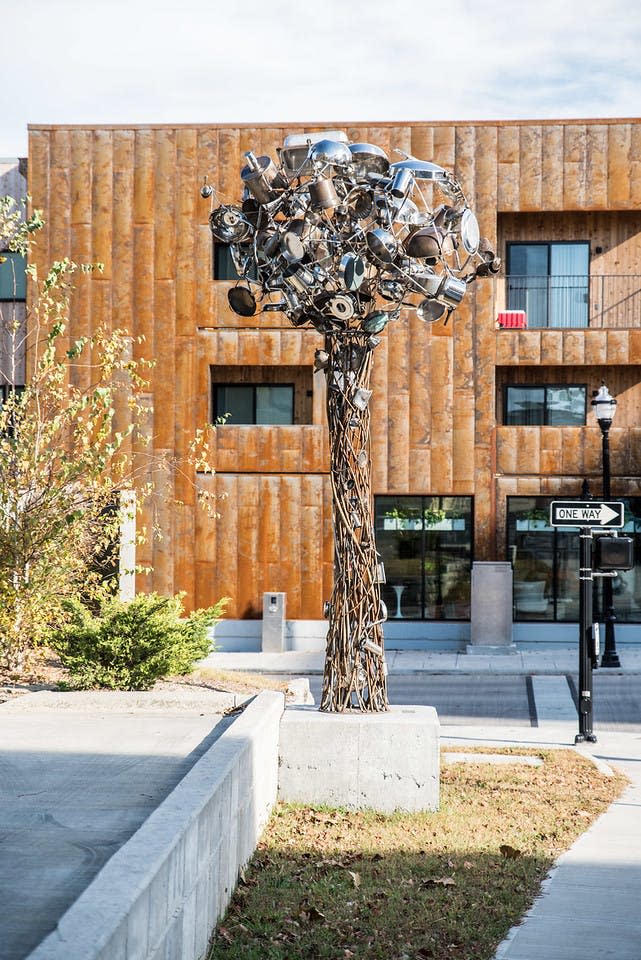 Known as the museum without walls, the Springfield Sculpture Walk is Springfield's outdoor sculpture museum located in downtown Springfield. Patrons can walk through downtown and view the rotating sculpture collection that acquires new pieces every year. 
Springfield Murals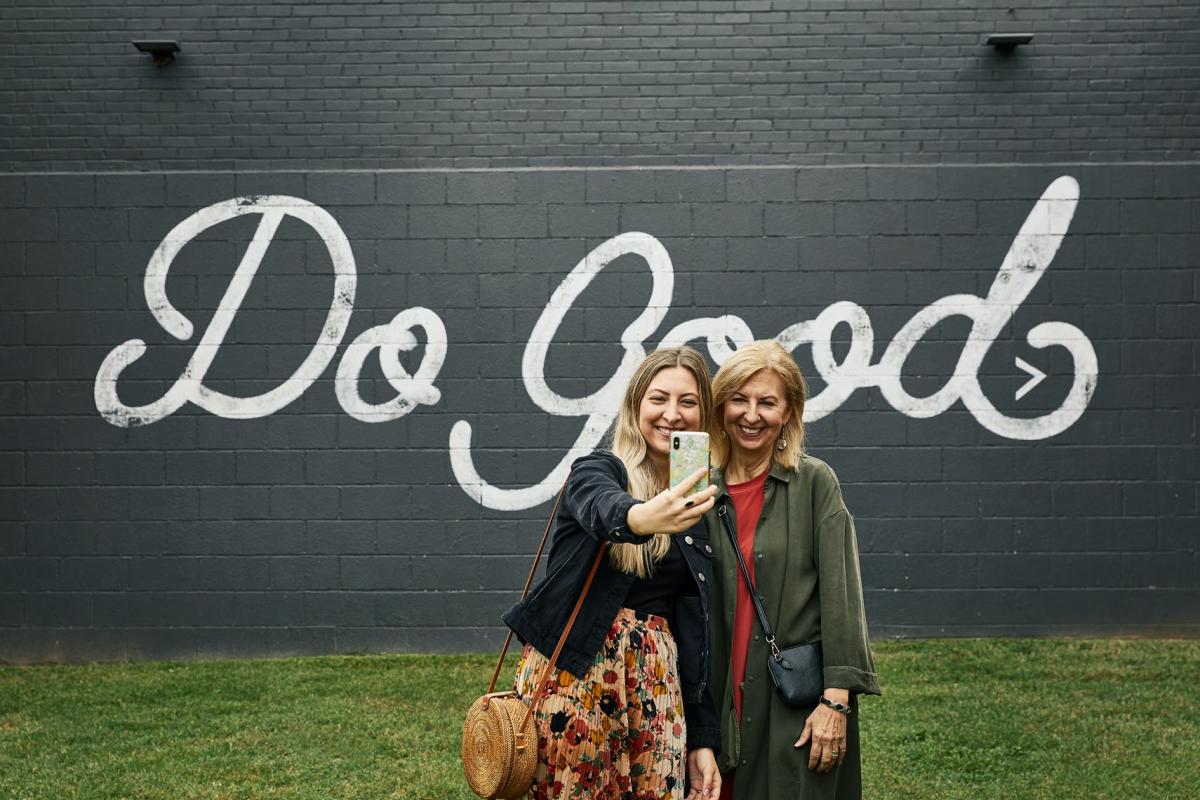 Local artists around Springfield have been designing murals all over the city to make the streets beautiful. Navigate Springfield and find over 40 of the city's most instagrammable murals. 
First Friday Art Walk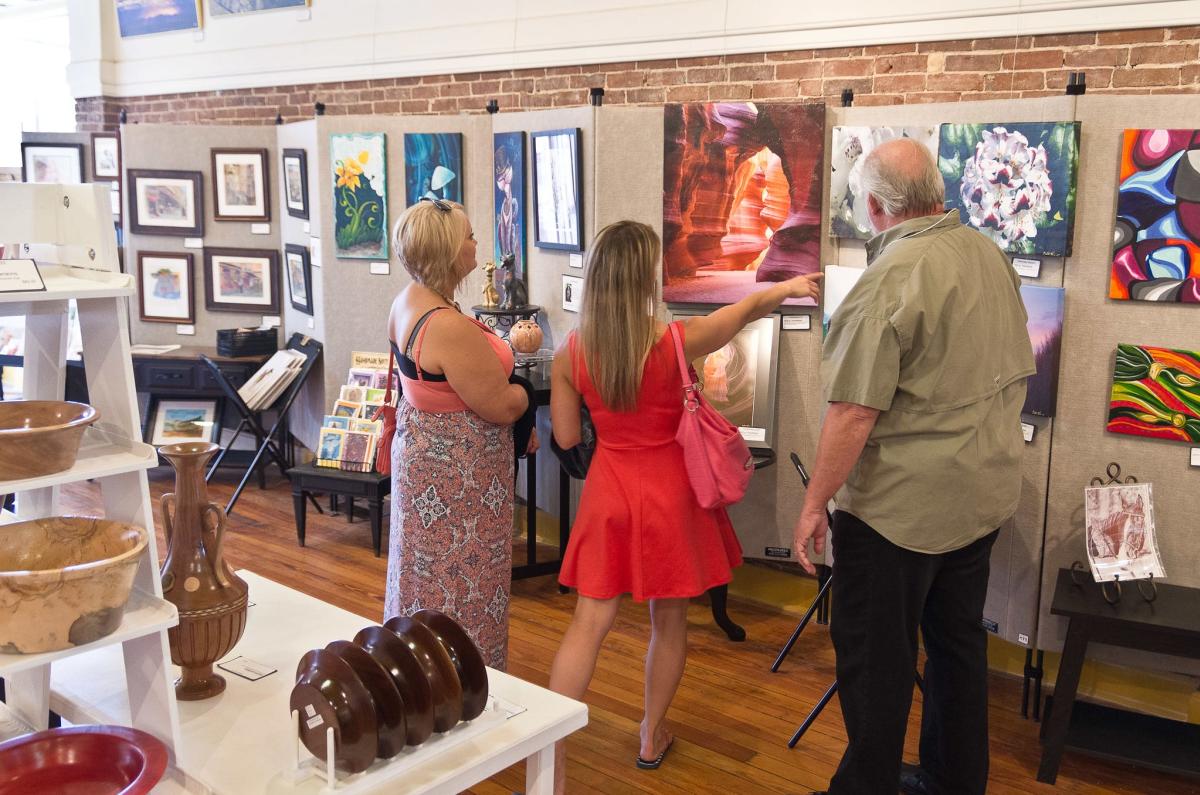 Every first Friday of the month, Downtown Springfield holds the First Friday Art Walk to showcase Springfield's artists. Enjoy some great food downtown and browse one-of-a-kind art pieces and photography around the city.
Springfield Regional Opera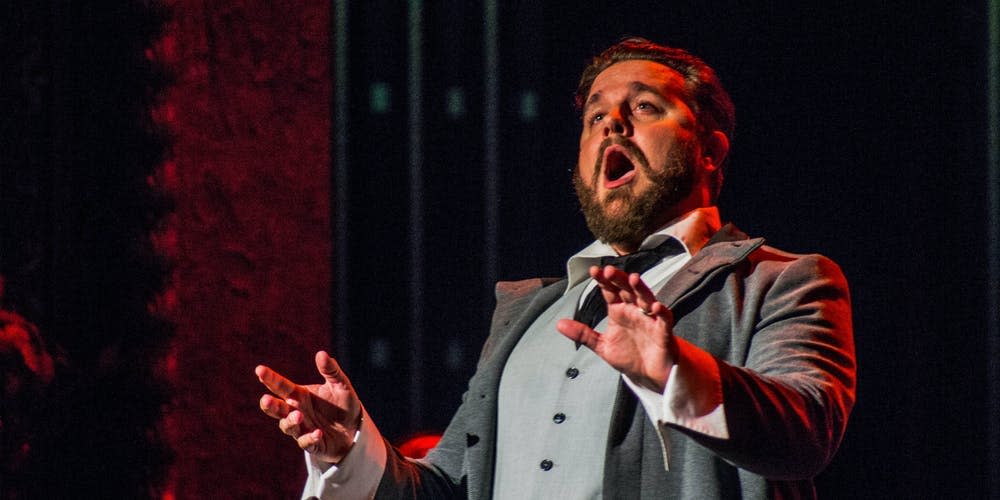 Hear amazing vocals echo through the stage at the Springfield Regional Opera. The opera provides a wide range of productions to engage existing fans of this vocal art form and emerging audiences who want to learn more. For more than 35 years, SROpera has performed at a variety of venues around the city, making opera available to people of all ages and cultural backgrounds. One of their most famous singers includes world-renowned opera singer Michael Spyres who has performed all over the world.
Springfield Little Theatre
Springfield Little Theatre produces a season of nine plays and musicals for some 60,000 patrons annually in the historic Landers Theatre for children and adults of all ages. Notable performances have included "Hello, Dolly! Starring Broadway's Kim Crosby," "Joseph and the Amazing Technicolor Dreamcoat," "West Side Story," "Mamma Mia," "Disney's Newsies," and "Disney's Frozen, Jr."
Address: 311 E. Walnut St., Springfield, MO 65806
Springfield Ballet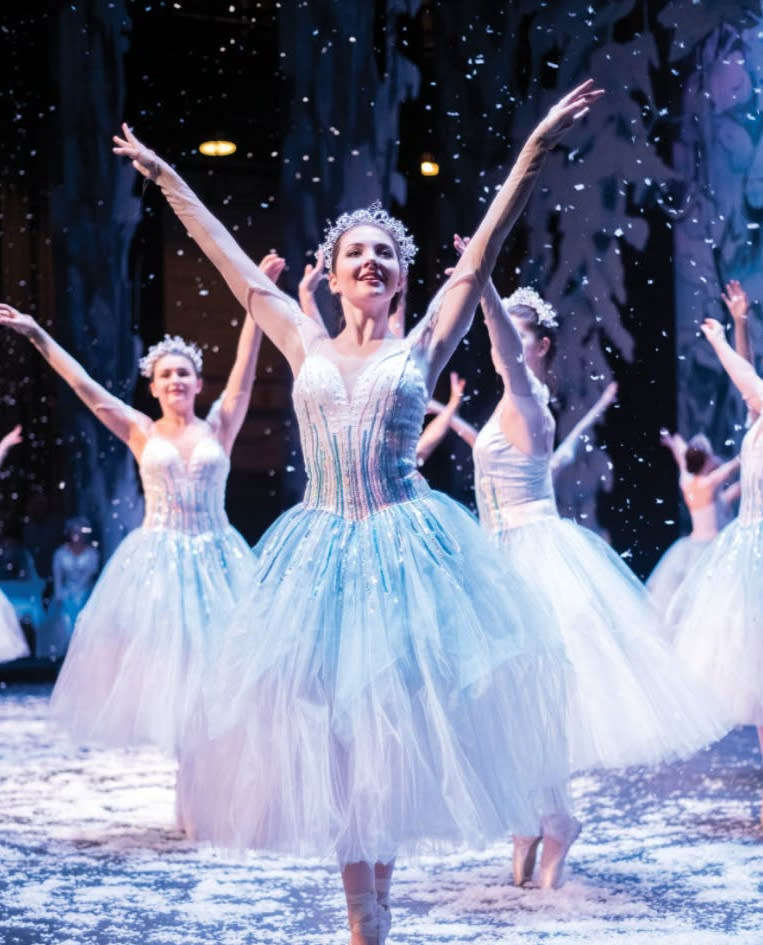 See amazing dancers at the Springfield Ballet. The ballet produces two full-length ballets each season at the historic Landers Theatre. While the Springfield Ballet continues to operate a reputable ballet school that provides classical ballet instruction, the ballet performs in a number of community events including Arts Fest and Cider Days.
Address: 311 E. Walnut St, Springfield, MO 65806
Springfield Contemporary Theatre
Find energetic, modern works on the cutting edge of theater production at the Springfield Contemporary Theatre. The non-profit production company, located in Downtown Springfield, performs more than 30 weekends per year.
SCT is known for its high standards of theater—and its high-caliber talent. Through a partnership with the Actors' Equity Association, the organization is able to bring notable actors to the stage, such as Broadway star Kim Crosby and Lucas Grabeel from the High School Musical franchise.
Address: 302 E. Pershing St, Springfield, MO 65806
Springfield Symphony Orchestra

The Springfield Symphony Orchestra (SSO) is Southwest Missouri's largest regional, professional orchestra. Formed in 1934, the SSO has provided the Ozarks with more than 80 years of symphonic music. Each season, the SSO performs nine subscription concerts and two free family-friendly Halloween and holiday concerts.
Where To Eat
Van Gogh's Eeterie
For breakfast and dutch pancakes all day, Van Gogh's Eeterie is the place to be. Focusing on traditional Dutch cuisine of the Netherlands, you can find favorites such as Dutch pancakes (Pannenkoek), Stamppots, Nasi Goreng and even Stroopwafels and Poffertjes.
Address: 334 E. Commercial St., Springfield
Casper's Diner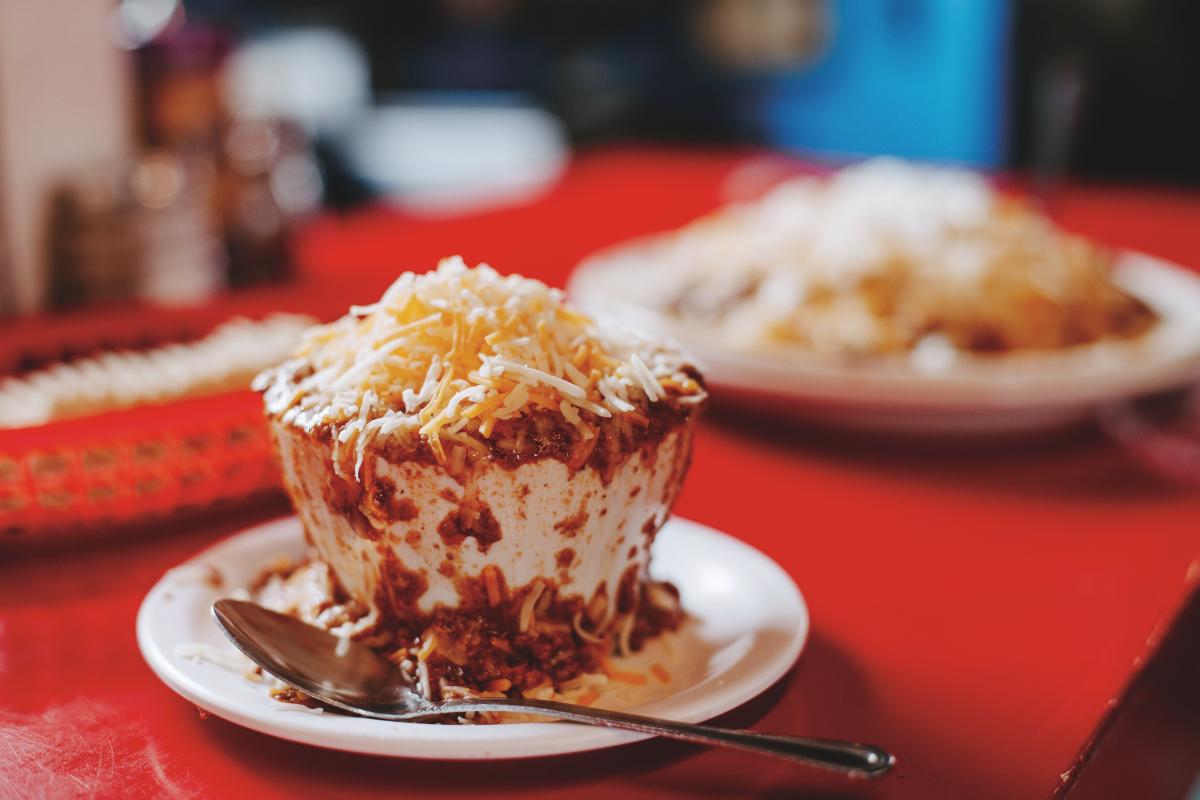 For classic diner foods and a pop of color on every wall, Casper's Diner is famous for its homemade chili piled high on a plate. 
Address: 601 W. Walnut St., Springfield, MO 65806
Mudhouse Coffee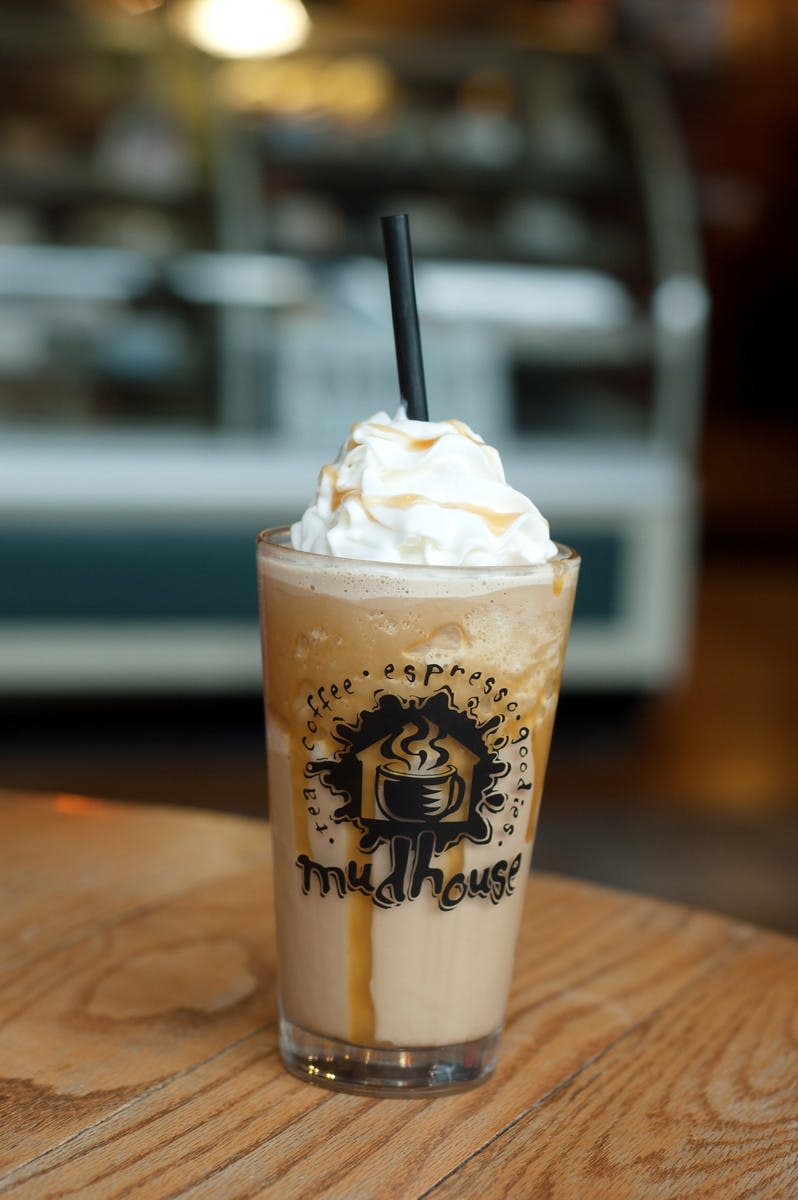 For coffee, sandwiches, and art, Mudhouse Coffee has been dishing out a long list of beverages, baked goods, soup and sandwiches in a hangout space perfect for studying and visiting with friends.
Address: 323 South Ave., Springfield, MO 65806
Gailey's Breakfast Cafe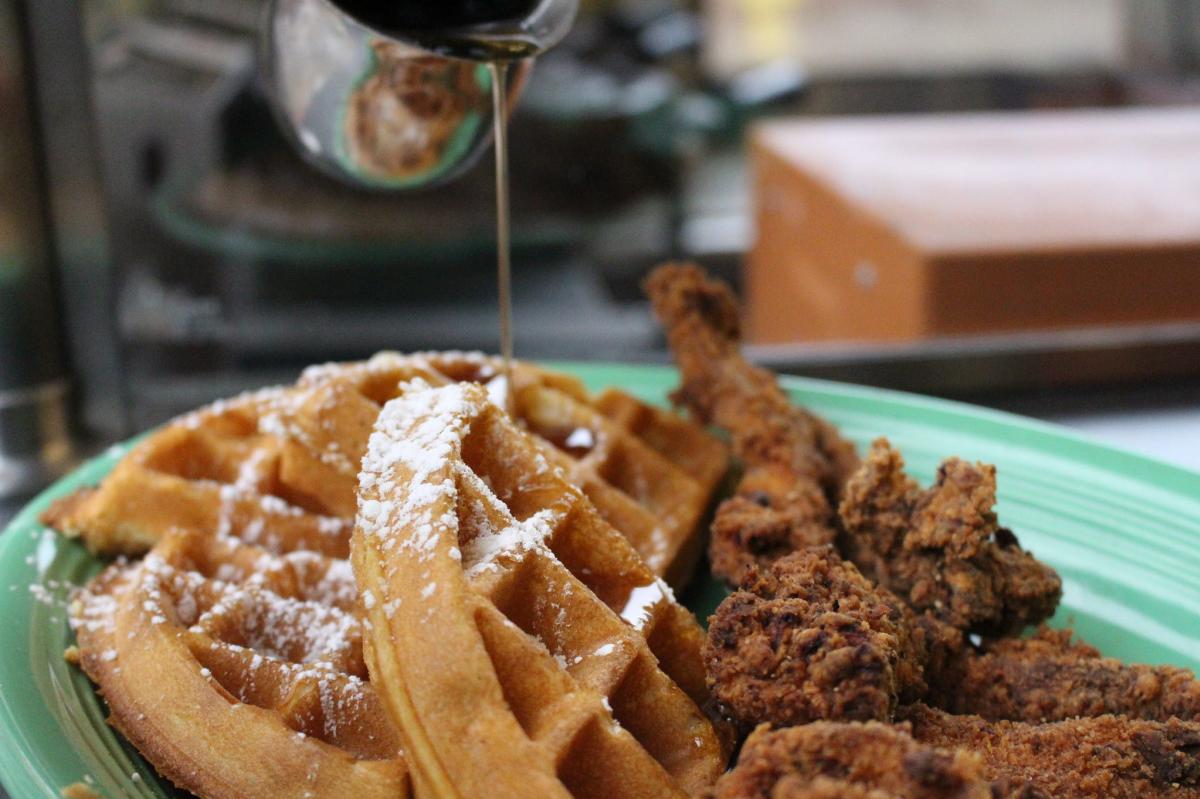 A staple of downtown, Gailey's Breakfast Cafe has been serving up all-day breakfast for nearly twenty years. Gaze at local artwork and photography hung on the walls while enjoying homemade favorites such as Eggs Benedict, chicken and waffles, and a lunch favorite burger. During select days of the week, they also feature live music.