5 o'clock is the universal time to hit the bars and enjoy a pint of beer or a glass of wine after work. If you're heading out to relax, you may want to visit these bars for an incredible view of their one-of-a-kind bar tops.
Prehistoric Brewing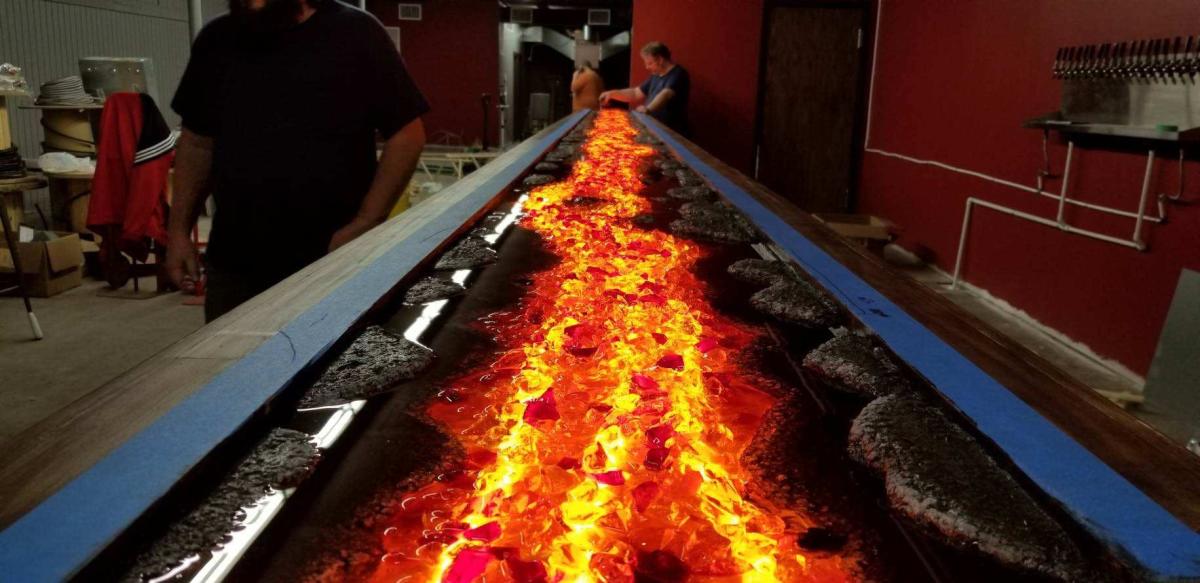 The hottest bar top goes back to the Prehistoric Era. Opened in 2020, Prehistoric Brewing brings the heat, with much of its inspiration coming from the volcanic decor and artwork decked across the bar. 
Pay homage to the dinosaurs with every sip, as each beer on tap references the prehistoric beasts with names such as Clever Girl, Trapped in Time, Sexy Malcolm, and Found A Way, fun nods towards the Jurassic Park franchise. 
When you've got your perfect pour, the lava flow bar top is the perfect place to enjoy a beer. The bar top stretches several yards across the room, the bright orange and red glow warm under each amber pint.
Although it's not real flowing lava under the bar (that would be extremely dangerous) the bar top is constructed of LED rope lights, glass slag (opaque pressed glass with colored streaks), and poured concrete.
Address: 1816 S Glenstone Ave, Springfield, MO 65804
Hours: Tuesday-Thursday 4 p.m. to 8 p.m., Friday 4 p.m. to 10 p.m., Saturday noon to 10 p.m., Sunday noon to 6 p.m.
Website: http://prehistoricbrewingcompany.com/
Fire & Ice Restaurant & Bar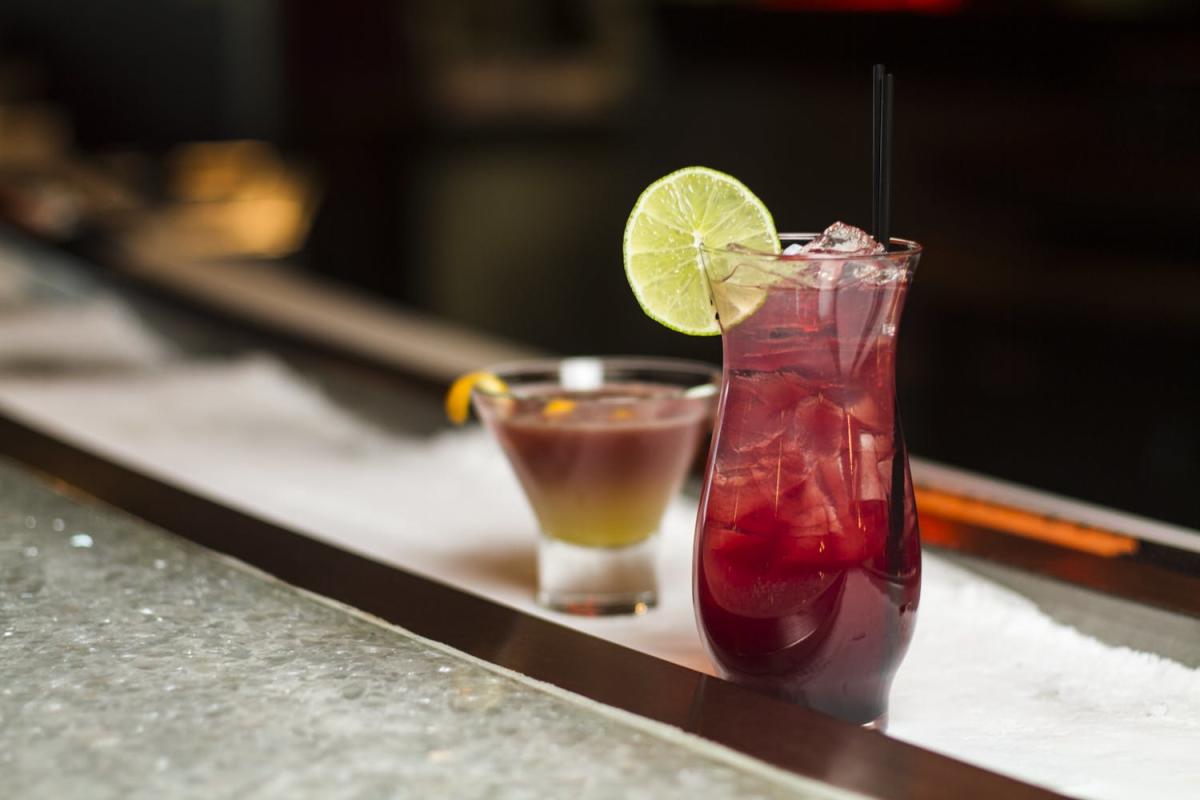 Chill out at Fire & Ice Restaurant & Bar that features Springfield's only Ice Bar. A front-row seat at the bar allows you to see the culinary masters at work with their open floor plan while keeping your drink cool on ice. 
With an extensive wine and cocktail list and food menu, enjoy the cool oasis with cocktails like 2 Degrees Below Manhattan, Midnight Oasis, and frozen drinks like the Frozé. 
Made of pure ice, you won't find a bar top like this anywhere in the Ozarks. Keep your drink chilled on a bed of ice as you watch the flames of the kitchen, giving you the full experience from kitchen to plate.
Even with everchanging Missouri temperatures, the bar will stay chilled for hours. The ice bar has refrigeration coils running under the stainless steel trough that runs the length of the bar that keeps the bar top cold all night long. For creative patrons who leave tiny snow sculptures and handprints behind after each visit, the bar is scraped, smoothed, and perfected after each night. The ice left behind isn't there for long, as each week the entire bar is melted, cleaned, then refrozen completely the next morning.
Address: 2546 N Glenstone Ave, Springfield, MO 65803
Hours: Monday-Thursday 11 a.m. to 9:30 p.m., Friday-Saturday 11 a.m. to p.m., Sunday 11 a.m. to 8 p.m.
Website: https://oasisfireandice.com/