Soak up the sun this summer in Springfield, Missouri. Check out some of the events happening in Southwest Missouri in August 2023. To see our full calendar of events, click here. 
87th Annual Ozark Empire Fair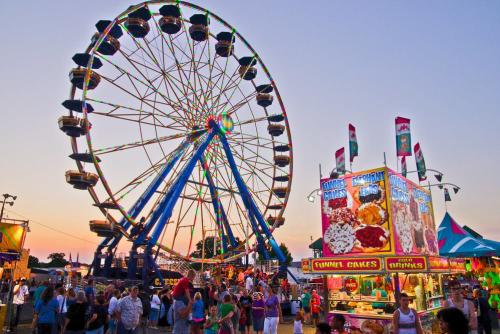 For the event of the summer, head to the Ozark Empire Fairgrounds for fair food, amusement rides, concerts and more for the 87th Annual Ozark Empire Fair. Adult general admission is $15, and children general admission (ages 6-11) is $5. 
When: July 27–Aug. 5
Where: 3001 N. Grant Ave., Springfield
Josh Blue at Blue Room Comedy Club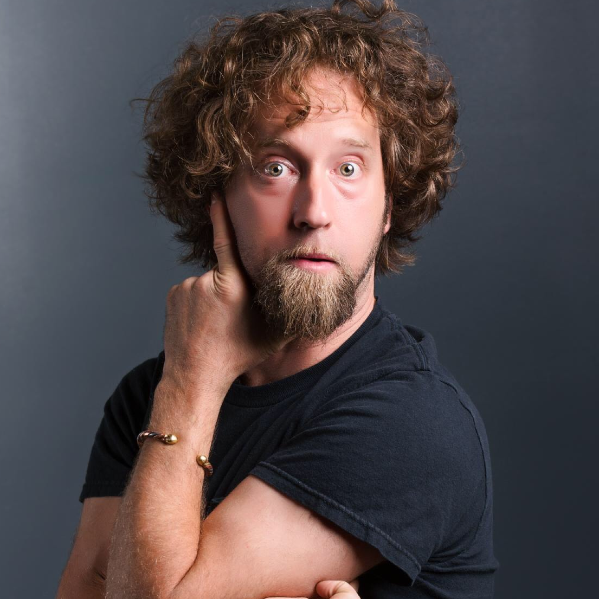 A comedian with Cerebral Palsy, Josh Blue centers much of his act around his disability. He exploded onto the national comedy scene by capturing the attention and endearment of the country as the winner of NBC's "Last Comic Standing." Josh starred in "Comedy Central Presents: Josh Blue," which received rave reviews from fans and critics alike. See him live in Springfield at Blue Room Comedy Club.
When: Aug. 3–5
Where: 420 W. College St., Springfield
Park Day Reunion
Springfield's annual Park Day Reunion returns to Silver Springs Park. Over several days, enjoy activities such as golf tournaments, a bowling tournament, parade, car show, picnic, a dance, swimming opportunities and morning worship at various churches.
When: Aug. 4–6
Where: 1100 N. Hampton Ave., Springfield
Historic Gillioz Theatre Tour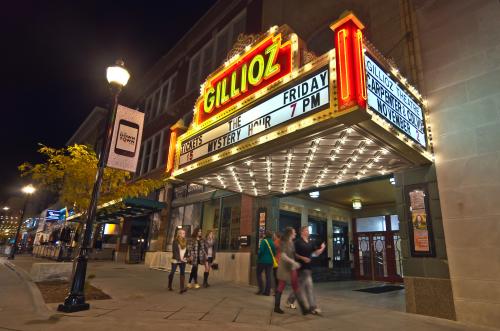 Have you ever wanted to learn more about the history of Springfield's very own Historic Gillioz Theatre? Here's your chance! Tickets for the 1-hour 15-minute tour are $10 each.
When: 2:30–3:15 p.m., Aug. 6, 6:30–7:45 p.m., Aug. 22
Where: 325 Park Central E., Springfield
Service With A Smile: Route 66 Service Stations, Fueling America's Automotive Culture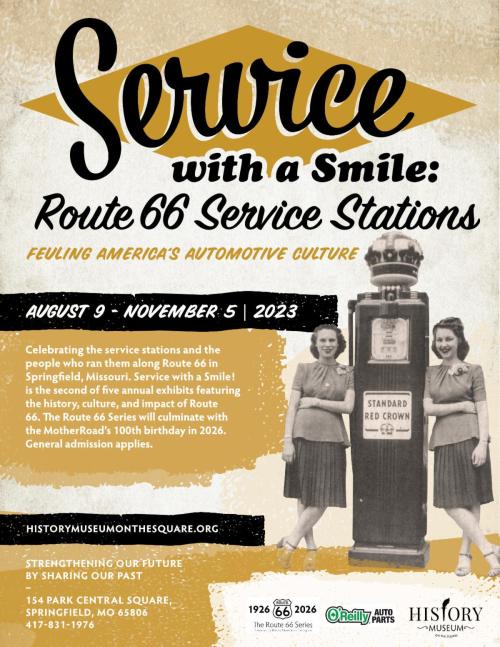 Want to learn a little Route 66 History? The History Museum on the Square is launching its newest exhibit, which celebrates the service stations and the people who ran them along Route 66 in Springfield. This is the second exhibit in a series of five Route 66 exhibits at the museum leading up to the Mother Road's 100 Anniversary in 2026. 
When: Aug. 9–Nov. 5
Where: 154 Park Central Square, Springfield
Paddleboarding + Cocktails at Finley Farms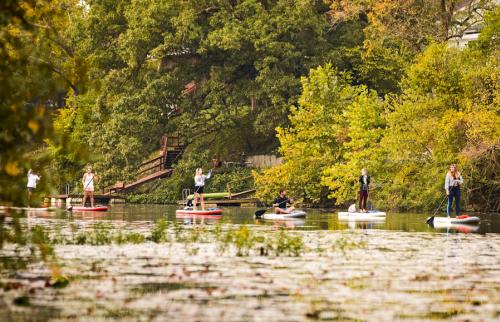 Wind down while taking in the sights, sounds and flow of the Finley River during this standup paddleboard session. You'll be able to admire the river from an entirely new perspective while learning the basics of paddleboarding. After a little over an hour, the group heads to shore for craft cocktails and conversation. One cocktail is included in the ticket price.
When: 6–7:30 p.m., Aug. 9
Where: 802 Finley Farms Ln, Ozark
Birthplace of Route 66 Festival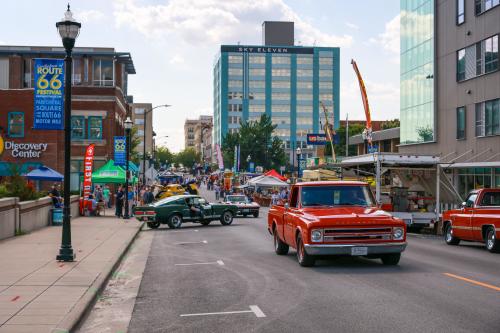 Head to downtown Springfield for live music, a Route 66 parade, car show, history exhibits, and opportunities for shopping and dining to celebrate the birthplace of Route 66. The Chiefs Champion tour will also join the festival.
When: Aug. 10–12
Where: Downtown Springfield
Alice Cooper
Legendary rocker Alice Cooper is hitting the road on a North American trek for his "Too Close for Comfort" tour. Expect a night of shock rock alongside thrilling antics from Cooper at Juanita K. Hammons Hall.
When: Aug. 15
Where: 525 S. John Q Hammons Pkwy, Springfield
Route 66 Bus Tours
Join the History Museum and David J. Eslick, History Museum on the Square Ambassador and founder of the Route 66 Festival, for a Route 66 Bus Tour around Springfield. The tour is 90 minutes and will begin at Kentwood Hall. Tickets are $30-$35 each.
When: 1–2:30 p.m., Aug. 19
Where: 700 E. St. Louis St, Springfield
Downtown Historic Walking Tours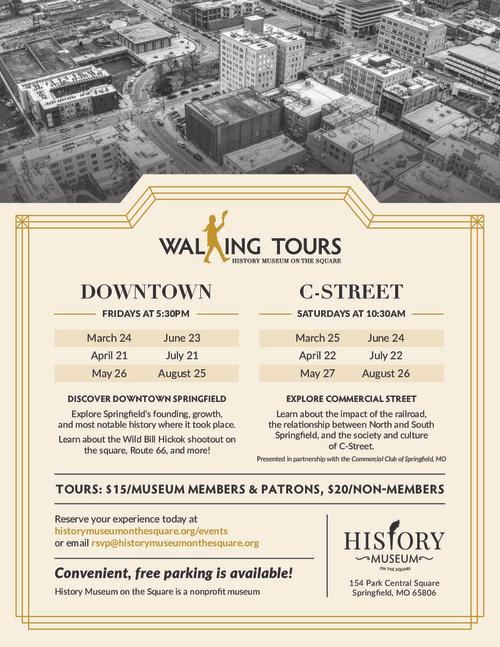 Explore Springfield's founding, growth and most notable history where it took place. Learn about the Wild Bill Hickok shootout on the square, Route 66 and more! Walking tours take place rain or shine. It's a one-hour tour with less than one mile of walking. The downtown tour is Aug. 25 and the Commercial Street tour is Aug. 26.
When: 5:30 p.m. Aug. 25 or 10:30 a.m. Aug. 26
Where: 154 Park Central Square, Springfield
Watercolor USA
Did you know that the Springfield Art Museum is completely free? It is, and they also present incredible exhibitions like the 62nd exhibition of Watercolor USA, a national, annual juried exhibition recognizing contemporary American watermedia painting. See watercolor pieces from artists all over the United States display their work in the museum.
When: Until September 3
Where: 1111 E. Brookside Dr., Springfield
Blue On White Exhibit at the Springfield Art Museum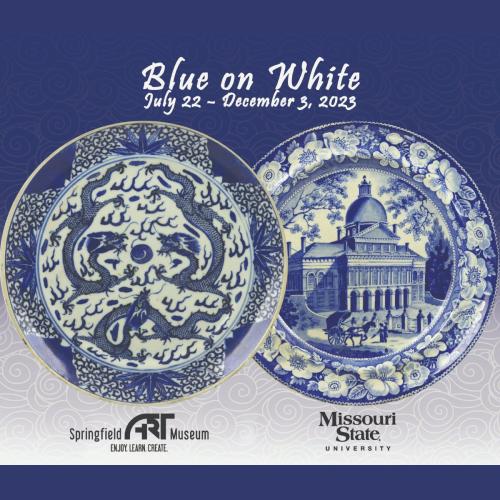 A free art display you can view this year is the Blue on White exhibit at the Springfield Art Museum. This collection features 27 porcelain objects, focusing on Chinese blue-and-white ware and its complex history.
When: Until Dec. 3