There is plenty to do in Springfield, Missouri this month! Check out some of the events happening in the Springfield, Missouri area in March 2023. To see our full calendar of events, click here. 
Springfield Art Museum All School Exhibition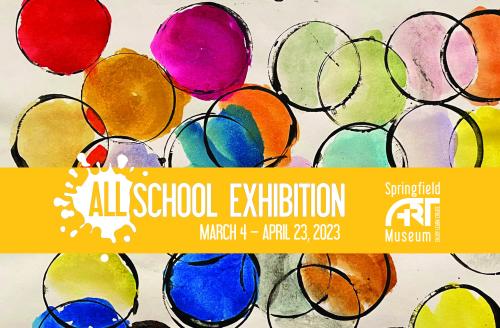 Every March, the Springfield Art Museum invites student artists from across the community, in kindergarten through 12th grade, to exhibit outstanding artwork in the All School Exhibition. A celebration of Youth Art Month, this highly anticipated show has been a staple of the Art Museum's exhibition schedule since 1932, making it the longest running exhibition initiative.
When: March 4–April 23
Where: 1111 E. Brookside Dr., Springfield
Third Annual Puttin' Around The Shrine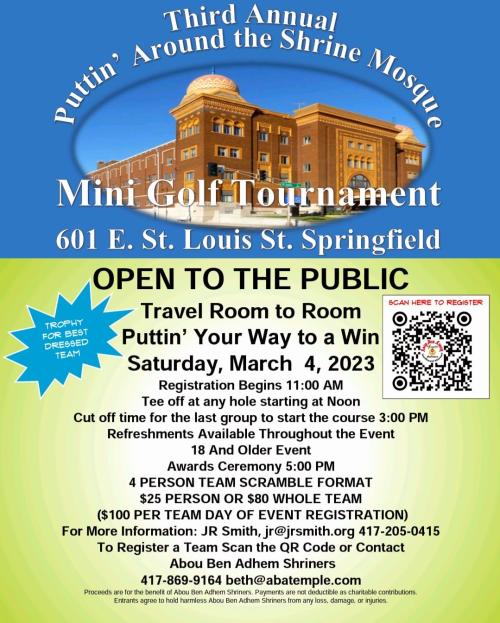 Have you ever wanted to see inside the Abou Ben Adhem Shrine Mosque? Now you can! March 4th the shriners are hosting their annual mini-golf tournament. Putt your way through the halls and walls of the mosque. Every room of the mosque will be open to see, even the ones typically off-limits for non-members! While you play, enjoy food, drinks and snacks along the way.
When: 12–4 p.m. March 4
Where: 601 E. St. Louis St., Springfield
Chappell Roan at the Gillioz Theatre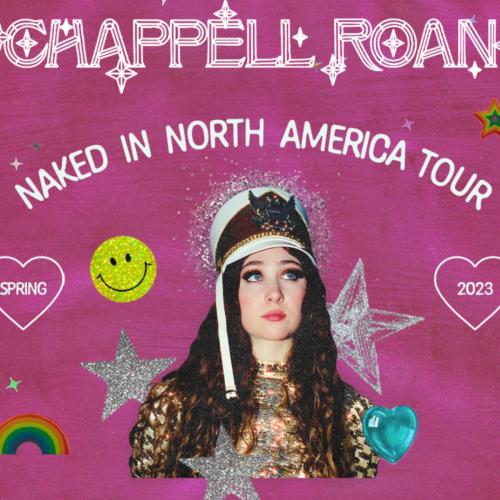 Singer and Springfield native, Chappell Roan, is traveling back home to southwest Missouri to perform her nearly sold-out Naked In North America tour at the Gillioz Theatre. Get your tickets and welcome Chappell back to Springfield!
When: 8 p.m., March 6
Where: 325 Park Central E., Springfield
Scott Seiss at Blue Room Comedy Club
See Scott Seiss perform in downtown Springfield. Originally from Baltimore, Scott Seiss has racked up tens of millions of views across social media with his series of "Angry Retail Guy" sketches. He's performed stand-up throughout the country at festivals such as SF Sketchfest 2020, and notably, has opened for comics Josh Wolf, Roy Wood Jr. and Bo Burnham. 
When: 6:30 p.m. March 8
Where: 420 W. College St., Springfield
"The Play That Goes Wrong"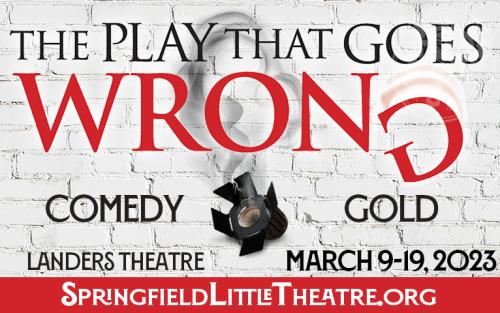 The time is right to see "The Play That Goes Wrong," Broadway's funniest smash hit performed by  Springfield Little Theatre. This Olivier Award-winning comedy is a hilarious hybrid of Monty Python and Sherlock Holmes. Watch the opening night of the fictional play "The Murder at Haversham Manor" where things are quickly going from bad to utterly disastrous.
When: March 9-19
Where: 311 E. Walnut St., Springfield
MSHSAA State Basketball Championships
Springfield will host the Missouri State High School Activities Association State Basketball Championships for the sixth year. Over 30,000 spectators come every year to watch 100+ teams battle it out on the court.
When: March 9-11 and March 16-18
Where: 685 S. John Q Hammons Pkwy., Springfield
Wonders of Wildlife Sip & Sea Wine Tasting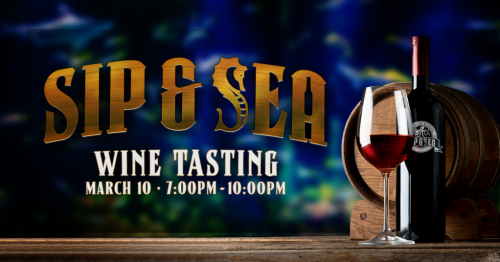 Sip and snack your way through Wonders of Wildlife. This unique 21+ after hours experience is designed for guests to enjoy the area's finest wineries, vineyards, and foods surrounded by stunning aquarium views. Enjoy this enhanced experience with live music, keeper chats, all with a drink in hand!
When: 7-10 p.m., March 10
Where: 500 W. Sunshine St., Springfield
Springfield Saint Patrick's Day Parade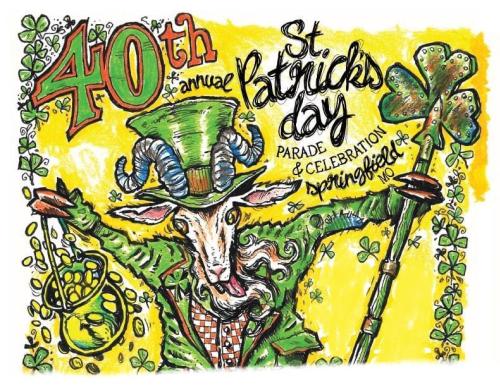 The Springfield Saint Patrick's Day Parade returns to Commercial Street and Downtown Springfield. After a three-year hiatus, this classic Springfield event returns for its 40th parade. The parade begins on Historic C-Street at Benton Avenue and goes to Downtown Springfield, just past Park Central Square on Walnut Street. For more St. Patrick's Day fun, head to Park Central Square for a unique beer garden with live music. 
When: March 11
Where: Historic Commercial Street
Springfield Symphony Presents: "Love Triangle"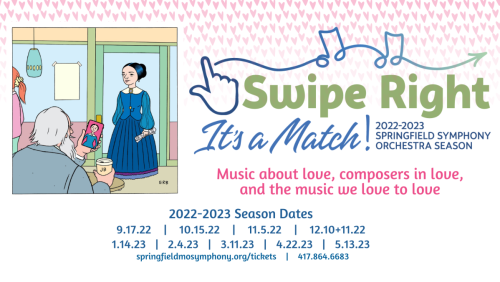 The Springfield Symphony will present a unique evening of symphonic works with "Love Triangle," while actors illuminate the human story behind these towering figures of western music. The marriage of composer Robert Schumann and pianist Clara Schumann was filled with musical innovation and intellectual engagement, but it was also marked by tragedy. The arrival of young rising star Johannes Brahms brought joy to their household, and the deep bond that developed between Clara and Johannes has long been the subject of question and conjecture.
When: 7:30-9 p.m., March 11
Where: 525 S. John Q Hammons Pkwy., Springfield
National Christian HomeSchool Basketball Championships
Annually in March, it is estimated that 8,000-10,000 visitors travel to Springfield for the NCHBC. Over the course of the week, 900 games are played at 30 different courts in the Springfield area. Teams from nearly 30 states compete.
When: March 13-17
Where: Game locations posted here.
"Don Giovanni"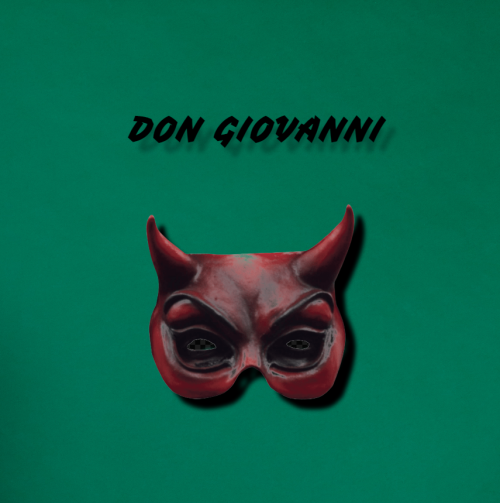 For the first time in over 25 years, Ozarks Lyric Opera brings one of the greatest operas ever composed to Springfield and the historic Gillioz Theatre. With a score by Wolfgang Amadeus Mozart and a libretto by Lorenzo da Ponte, this iconic opera premiered in Prague on October 29, 1787, and has remained one of the most popular works of all time. 
When: March 17-18
Where: 325 Park Central E., Springfield
Cherry Blossom Kite & Piñata Festival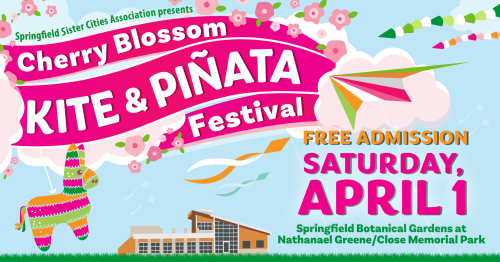 The Kite and Piñata Festival is a free event for all ages that highlights Springfield's sister city relationship with Isesaki, Japan and Tlaquepaque, Mexico. Bring a kite to fly on the great lawn or purchase a kite kit for $5 to build and decorate your own. Take a swing at a piñata nearby,  enjoy live cultural performances and browse a mini market featuring Japanese and Mexican snacks, candies, beverages and souvenirs.
Take advantage of free admission to the Mizumoto Japanese Stroll Garden from 10 a.m.–7 p.m. and view the historic Gray-Campbell Farmstead between the hours of 11 a.m.–4 p.m.
When: 11 a.m.–4 p.m., April 1
Where: 2400 S. Scenic Ave., Springfield
Ozarks Beerfest
Ozarks Beerfest is the region's largest beer festival. In addition to over 200 craft brews, the event will feature tastes of FMBs, seltzers, and ciders. With food, games, contests, raffle, cornhole, live music and of course, lots of beer! All proceeds from this event benefit Big Brothers Big Sisters of the Ozarks.
When: April 1
Where: 635 E. St. Louis St., Springfield
Community Cornerstones: Springfield's Black Educators.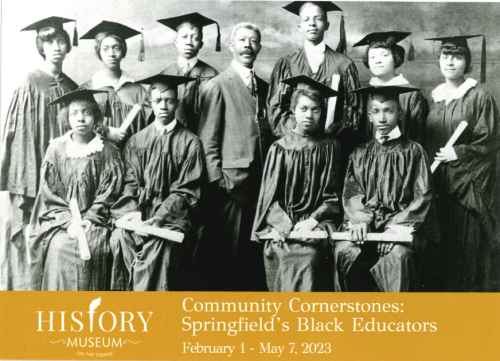 The History Museum on the Square invites the public to view the newest exhibit, Community Cornerstones: Springfield's Black Educators. This exhibit showcases the rich history of Black American education in Springfield through the lens of the educators who were the cornerstones of the Black community. Experience the enlightening story of Springfield's Black educational history and its connection to a national conversation.
When: Until May 7