With winter upon us and the holidays approaching, it's time to pepper up the season with your favorite seasonal treats. Peppermint beverages and treats will warm you up and put you in the mood for those virtual and in-person holiday gatherings with your friends and family.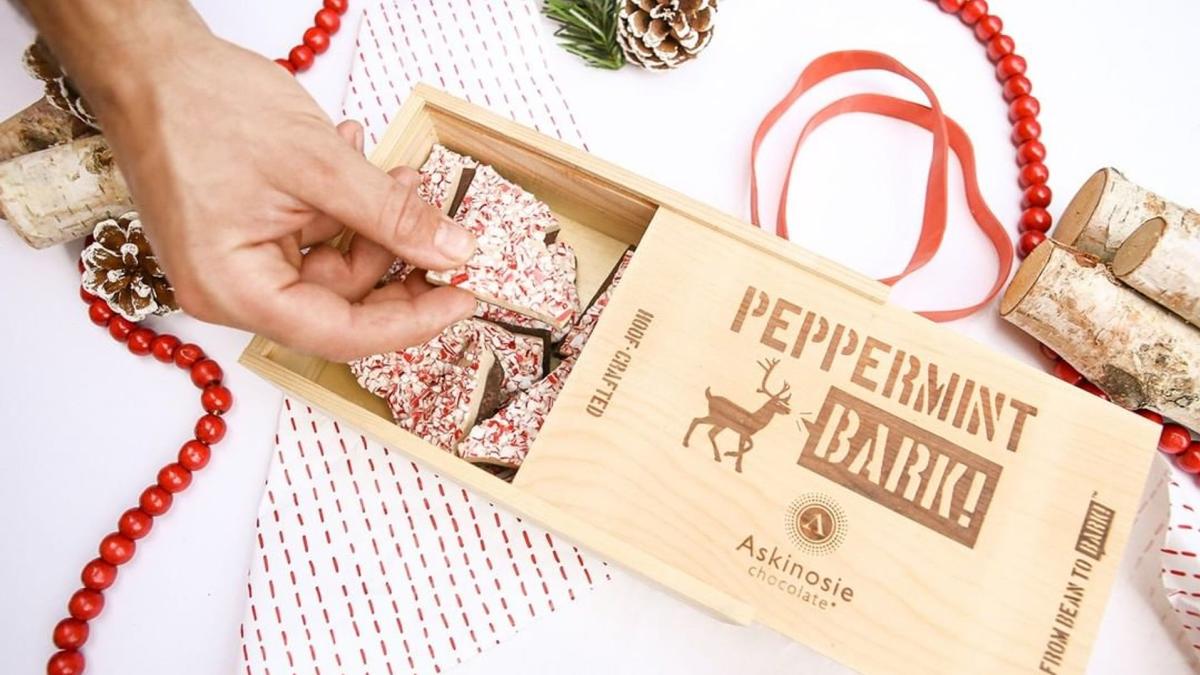 Askinosie Chocolate Peppermint Bark, photo courtesy of Askinosie
Don't delay in purchasing your Askinosie Chocolate Peppermint Bark or you might miss getting the dark chocolate layered with white chocolate and crushed bits of natural peppermint. You'll also want to try the Peppermint Bark Sipping Chocolate. "We are selling out super fast this year!" said owner Shawn Askinosie.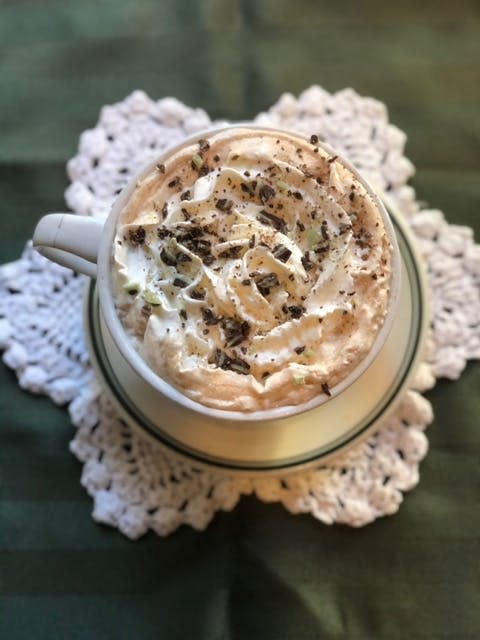 Green Mint Tea-Infused Hot Chocolate, photo courtesy of Tea Bar & Bites
You can drink and nibble on the peppermint treats at Tea Bar & Bites. The cafe and bakery has Green Mint Tea-Infused Hot Chocolate Latte, a warm drink that's sure to please. While you drink that delicious combo, munch on the Tea Bar Holiday Sampler that includes Chocolate Ganache Andes Mint Truffles.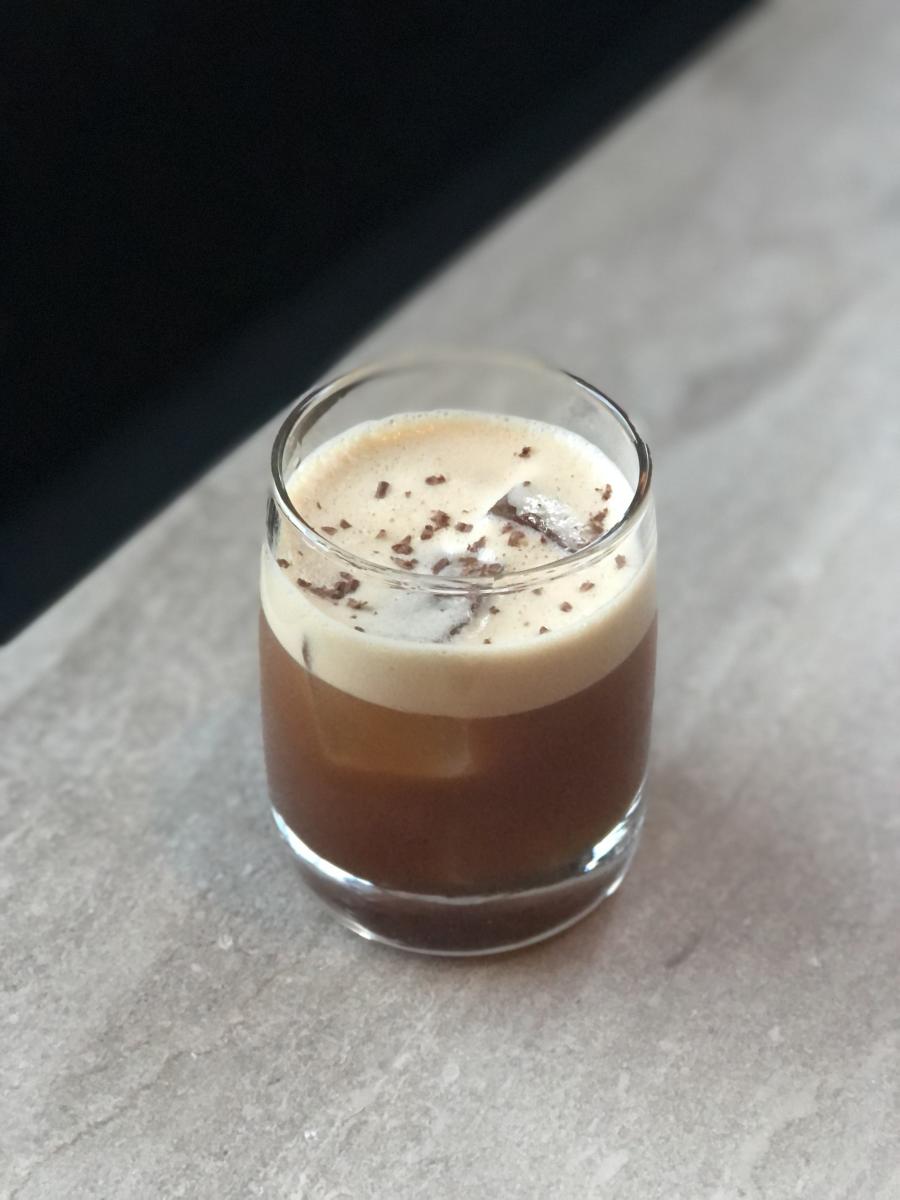 Speciality cocktail at the Order, photo courtesy of The Order
If you like minty adult beverages, ask for the "To my brother George" at The Order. Created by mixologist Beau Norman, the cocktail includes cocoa nib infused Eldorado 12-year-old rum, Benedictine, Crème de Menthe, Demara Syrup and Nitro Cold Brew. The drink is served over ice and topped with shavings of Askinosie Chocolate. This cocktail was created and named to go along with the Springfield Little Theater's production of "It's A Wonderful Life" available live or via streaming services through Dec. 13.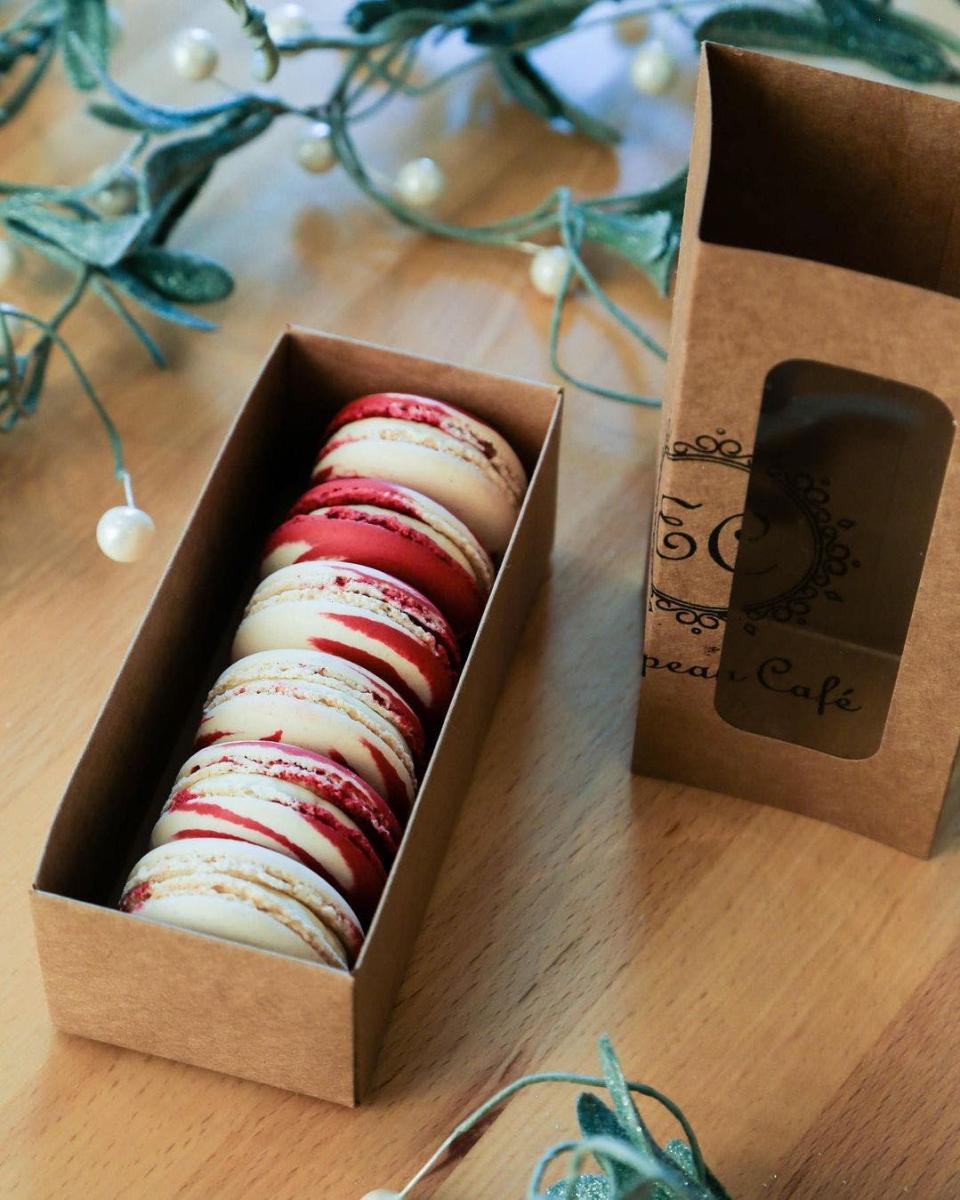 European Cafe Vanilla-Peppermint Macarons, photo courtesy of European Cafe
The vanilla-peppermint macarons at Eurpoean Cafe are as beautiful as they are tasty. The famous colorful Parisian treat is sure to please when given as a gift or served at your holiday event.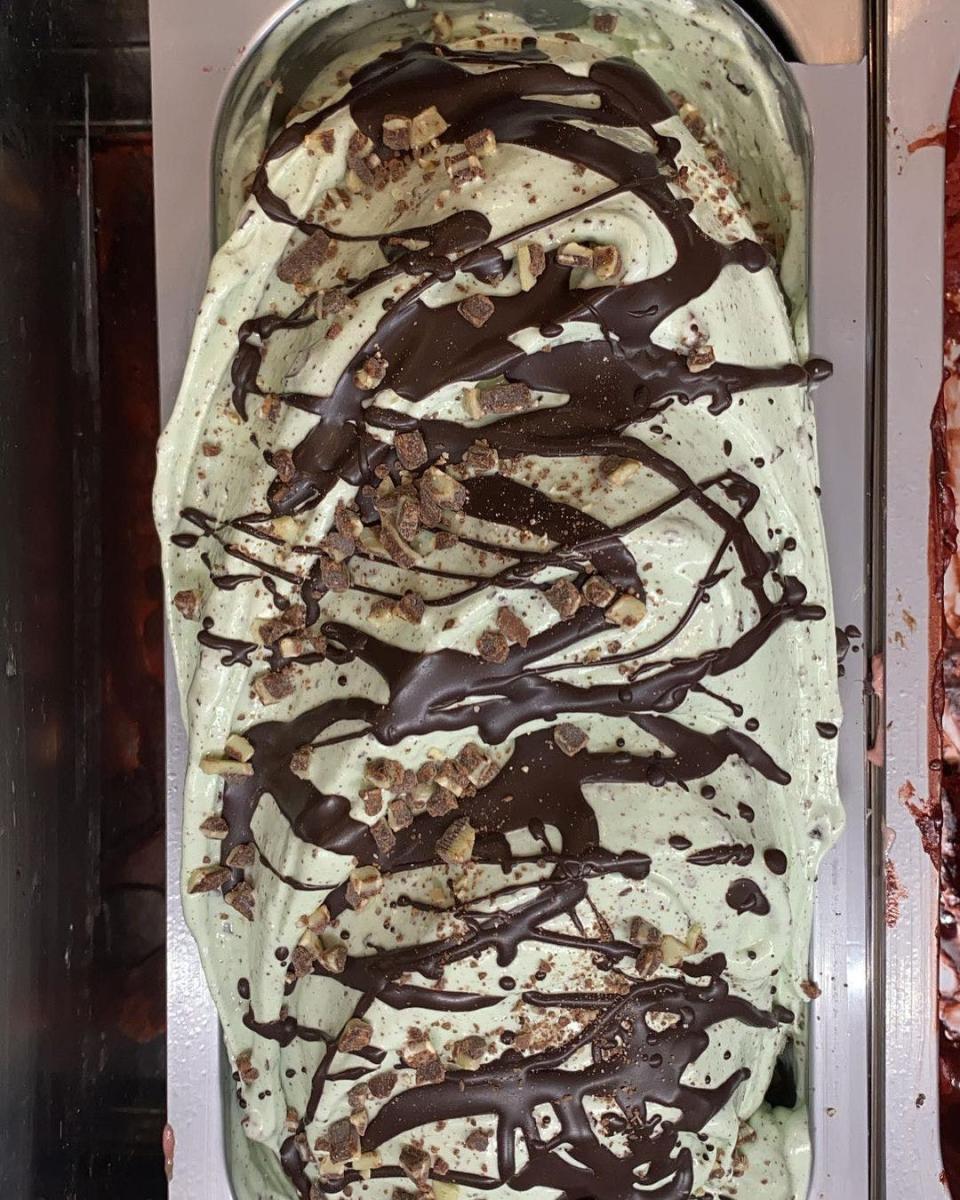 Thin Mint Gelato, photo courtesy of Maes Gelateria
If you like your peppermint treats cold, try the Thin Mint Gelato at Maes Gelateria. The cold of the Italian gelato is a delicious contrast with the zingy warmth of the peppermint.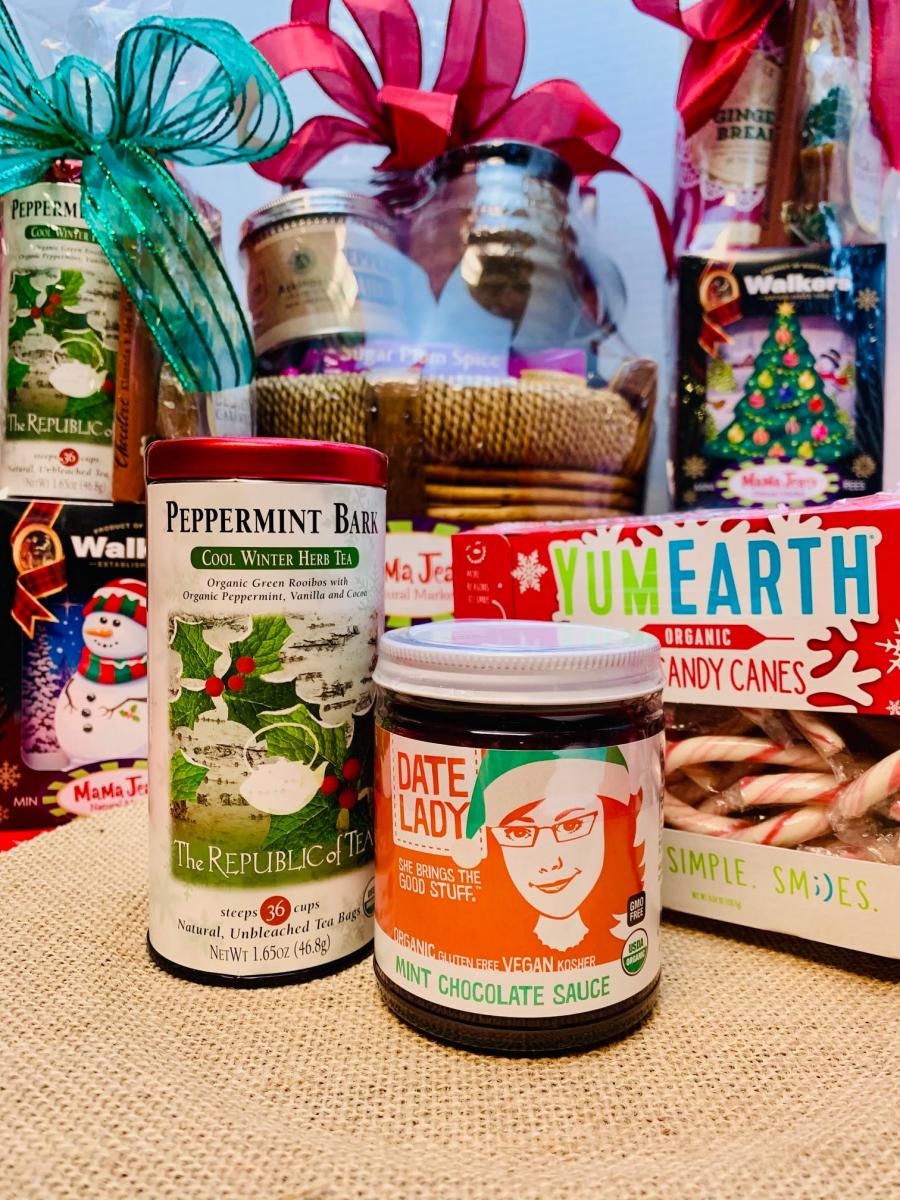 Peppermint Products, MaMa Jean's Natural Market, photo courtesy of MaMa Jean's
This health food store has a variety of minty options for you to choose from including Askinosie Peppermint Bark Tins, Date Lady Mint Chocolate Sauce, Republic of Tea Holiday Peppermint Bark and YumEarth Organic Mini Candy Canes.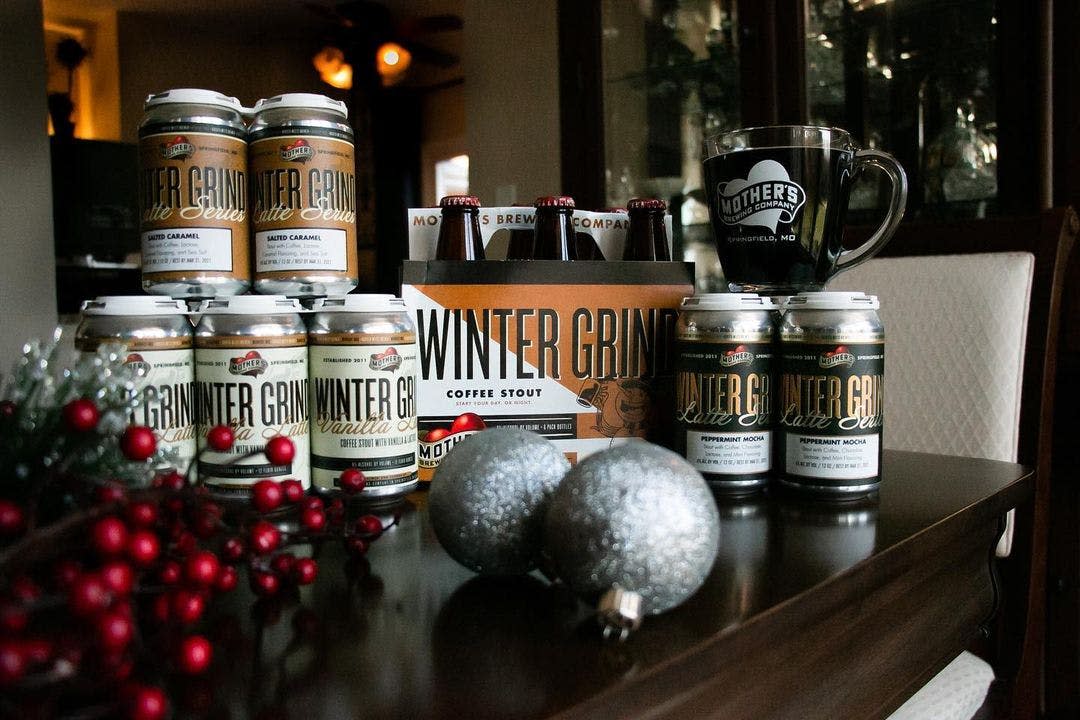 Winter Grind Beers, photo courtesy of Mother's Brewing Co.
If you have an adventurous palate, try some of the seasonal beers available in four-pack cans to go at Mother's Brewing Co. Minty brews include Winter Grind Peppermint Mocha and Stout with coffee, chocolate, lactose and mint flavoring.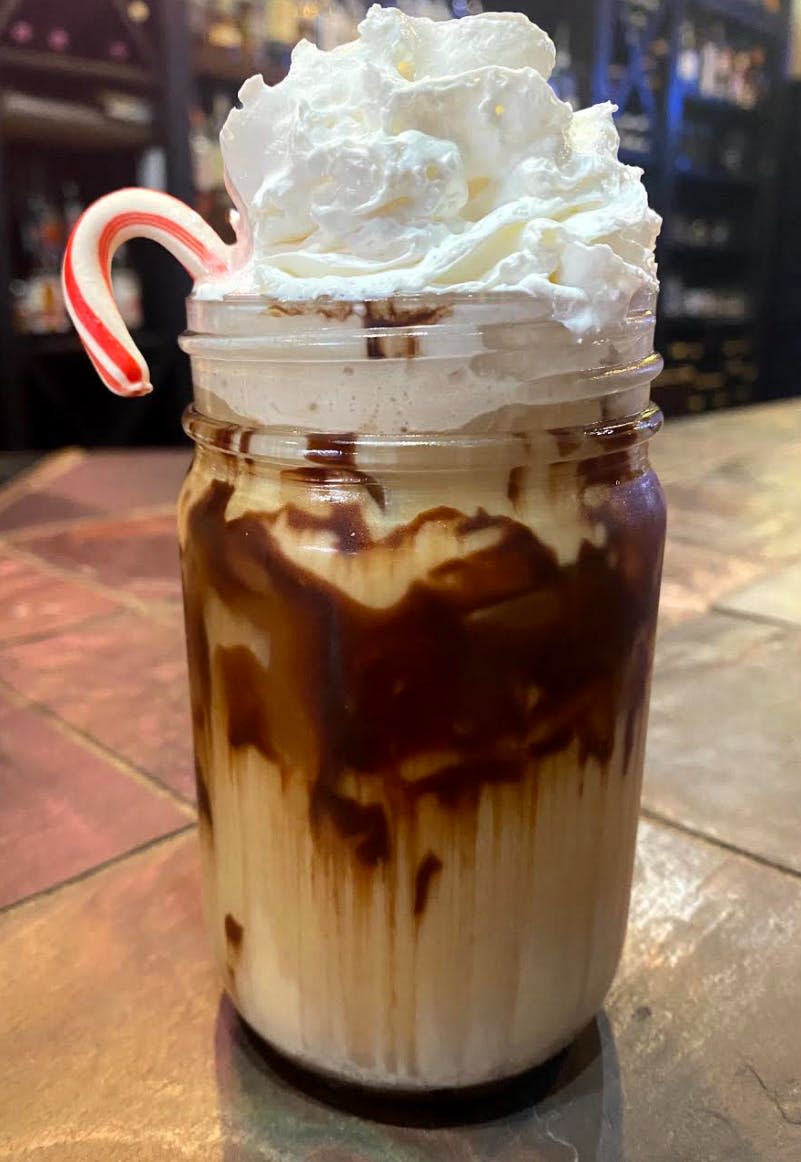 Candy Cane Cold Brew, photo courtesy of Gailey's Breakfast Cafe
Another adults-only option is the Candy Cane Cold Brew with peppermint at Gailey's Breakfast Cafe. It consists of Rove cold brew coffee spiked with Bailey's and peppermint schnapps.
Peppermint Milkshake, photo courtesy of Chick-fil-A
Hand-spun the old-fashioned way, this festive peppermint-flavored milkshake is made with Chick-fil-A Icedream dessert and features chips of peppermint bark, topped off with whipped cream and a cherry.