If you're wanting the honest truth, who better to ask than kids! Springfield, Missouri has hundreds of family-friendly restaurants and dozens of attractions perfect for families with kids. We asked local Springfield families and their kids what their favorite things to do in the city were, and they did NOT hold back. This is what they chose! 
The Hornickel Family
Photo courtesy of the Hornickel Family
The Hornickel family includes parents Joel and Stephanie, and children Sophia (13) and Fred (11).
Sophia said she loves theatre and dance so the Springfield Little Theatre, Springfield Ballet and Springfield Dance Alliance shows are her favorite thing to do in Springfield. 
Fred loves Cooper Tennis and watching the Lasers play (as well as taking lessons there himself).
As an entire family, they love to go bowling. Andy B's, Sunshine Lanes, and Enterprise Lanes offer kids bowl free in the summer and it's one of their favorite things to do.
The Hornickels also love to go to Firehouse Pottery as a family, the zoo and the Nature Center as well as Bass Pro. 
Their favorite family restaurant to go to is Galloway Grill because it's right off the trail.
The Chilton Family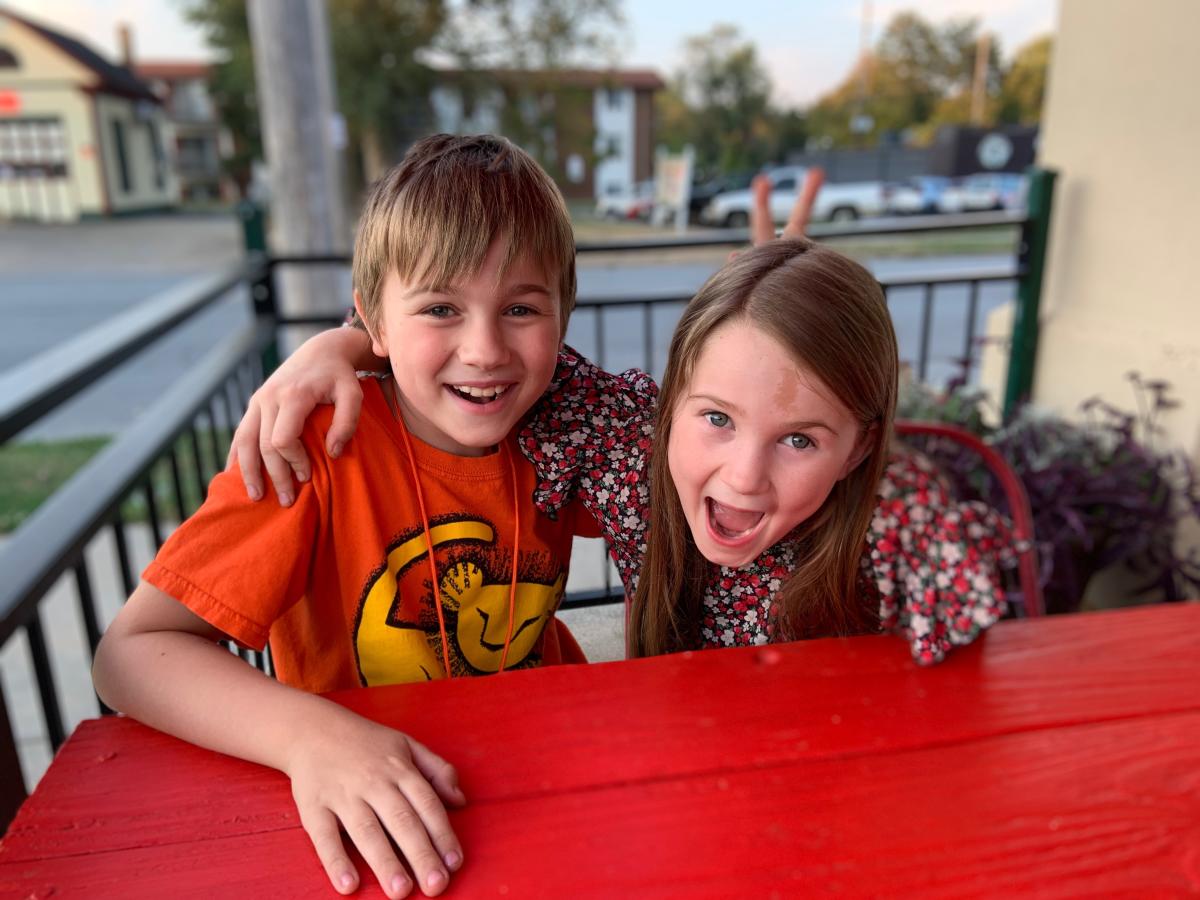 Photo courtesy of Nicole Chilton
The Chilton family includes parents Nicole and Dan, and their children Maggie (9) and Jasper (11).
For Maggie's favorites, she loves to go to Andy's Frozen Custard "because it's a special treat." She also enjoys The History Museum "because it's fun." Finally, her go-to restaurant is Bricktown Brewery "because their pizza is the best, and I like eating outside."
Jasper's favorites include Imo's Pizza in the Rountree neighborhood. He loves The Discovery Center "because there's always something fun to do there." For an exciting afternoon, Jasper enjoys the movies put on at the Moxie Cinema when they had their Moxie Mornings. 
And for the parents, family-friendly restaurants with great patios and drinks, like 4 by 4 Brewing and Galloway Grill are their top picks. "They're always accommodating and have great options for adults and kids," said Nicole.
For an interesting Friday night, First Friday Art Walk is a family tradition. "We usually hit a few spots, like The Creamery Art Center and Bookmarx," said Nicole. "We love seeing Squash the cat!"
The Ogunyemi Family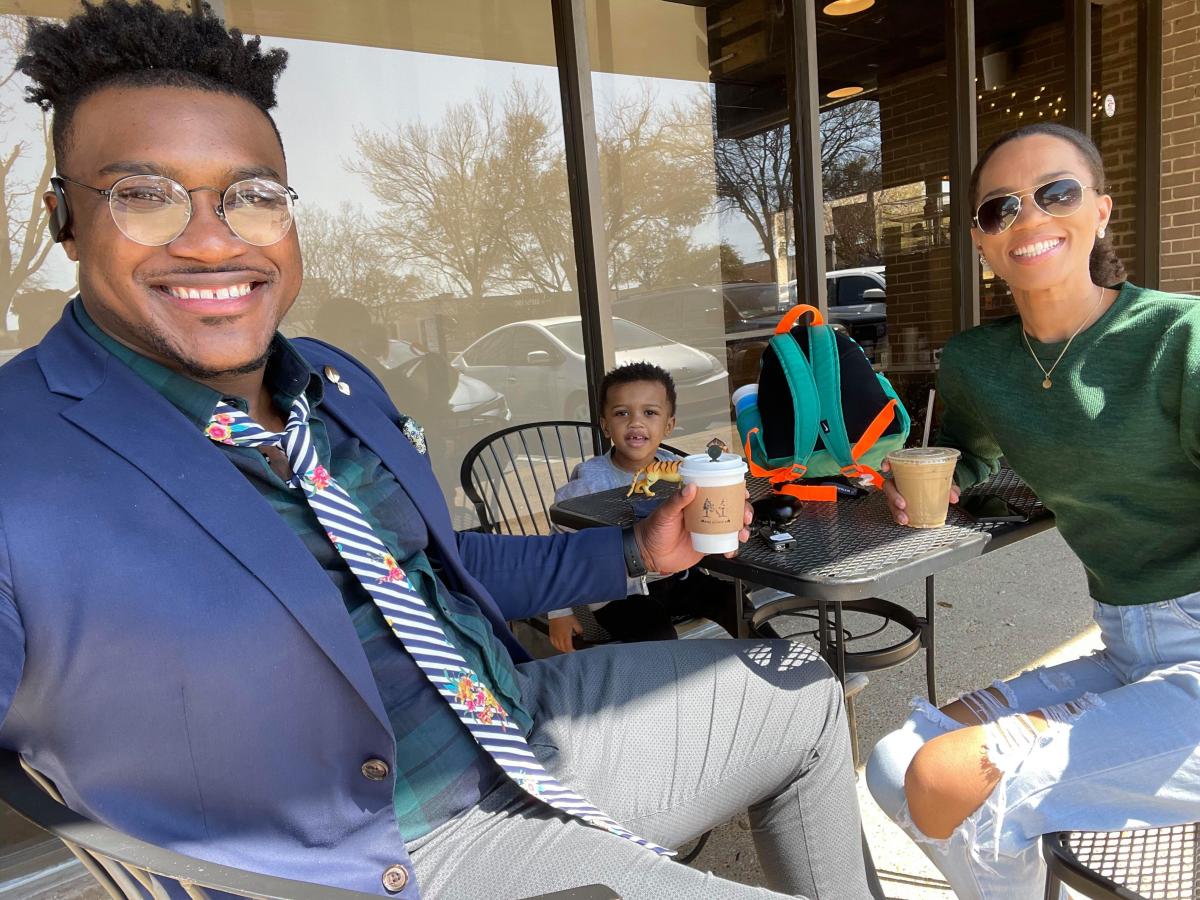 Photo courtesy of Daniel Ogunyemi
The Ogunyemi family includes parents Ki and Daniel and their son Kian. 
One of Kian's favorite activities includes visiting Springfields' local parks. Springfield has more than 90 unique parks in the Springfield-Greene County Parks system featuring a variety of amenities, including playgrounds, a farm, pools, tennis courts, a dog park, history, an ice arena, an interactive water feature and plenty of other activities. You can rent a canoe and explore a waterway, enjoy dozens of public gardens and a botanical center, check out a free butterfly house where native species live and much more! 
Kian also enjoys spending time at Dickerson Park Zoo. Dickerson Park Zoo is a self-guided walking tour with a wide variety of animal exhibits. Learn about more than 500 animals while strolling along the 1.2 miles of paved trails. The zoo is organized geographically with animals from Asia, South America, Australia, Africa and other parts of the world. The Missouri Habitats area features animals native to the Ozarks, including playful otters, white-tailed deer, wolves and black bears. A reptile house, elephants, special events and more provide hours of fun. There's even a miniature train ride, a gift shop, playground and cafe.
Finally, he loves attending Missouri State University sporting events. Missouri State has over 15+ sports teams ranging from football to women's volleyball. Games happen all year round so check out their sports schedules for game days.
The Tanking Family
The Tanking family includes parents Sarah and Luke, and their children Dash (6) and Lucy (3).
These answers came from Dash and then Sarah added why they love them as a family:
Dash loves The Discovery Center because he can "play with the kitchen toys and clay."   
"I like it because the kids can explore a variety of different activities and learn more about science," Sarah said.
Dash also loves Nathanael Greene Park and Lake Springfield. "I like going on the swings and going down the really fun slides, monkey bars, and going on the trails," Dash said. Sarah loves Springfield's parks as well because they allow the kids to burn off energy and simply have fun.
For food, the Tanking family loves El Puente Mexican Restaurant. For Dash, it's all about the rice and the gumball machine. For Sarah, "I just like the food and it's beneficial to acclimate the kids to an appropriate dining atmosphere other than home," Sarah said. "Learning manners, voice control and sitting in seats."
Exner Family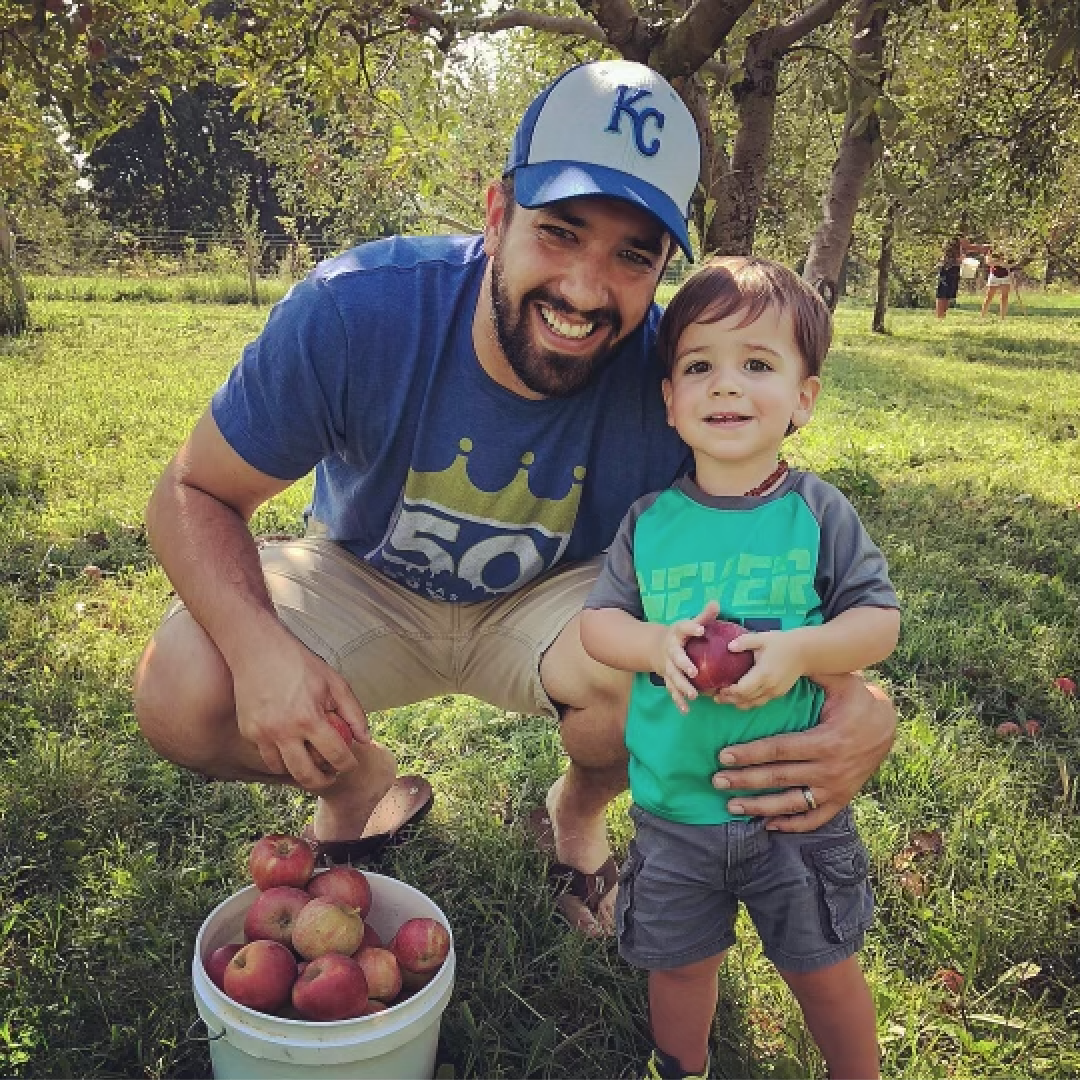 Photo courtesy of AJ Exner
The Exner family includes parents AJ and Katie and their Benton (4) and Sawyer (newborn). 
For the cold months of the year, Benton loves Urban Air Trampoline and Adventure Park to burn off some energy and have a fun day of play. 
For the spring and summer months, Benton loves visiting the Springfield parks where he gets to play baseball and make a few friends along the way.
When Silver Dollar City is open, the family makes many trips to the theme park on beautiful days. "My son is a big roller coaster junkie," said AJ. "He's already ridden PowderKeg and Thunderation at 4 years old."
When it's time to fuel up, Benton loves Chick-Fil-A, Pappos Pizza on Battlefield, and playing games at 4x4 Brewing Company. For dessert, he's a big fan of St. George's Donuts and any and all ice cream places.