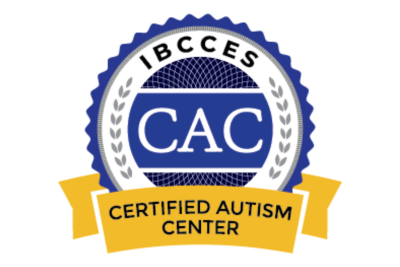 In a continuing effort to be more inclusive and welcoming to all, the Springfield Convention & Visitors Bureau is now a Certified Autism Center™.
The Springfield CVB is the first destination marketing organization in the state to earn this designation and one of five certified CVBs nationwide. The International Board of Credentialing and Continuing Education Standards awards the certification to organizations where staff complete training to understand better, assist and welcome people on the autism spectrum.  
 
"We're pleased to take steps toward making the city more accessible to people on the autism spectrum and their families and caregivers," said Tracy Kimberlin, president and CEO of the CVB. "If one family member can't participate in activities, that often means the entire family won't participate. We're trying to make sure as many people as possible can enjoy our city and all it offers."
 
Certification was a first step for the CVB, a nonprofit marketing organization dedicated to supporting the local economy through tourism growth.
Next, the CVB will encourage community partners that serve travelers also to obtain certification. After at least four hotels, four attractions, two civic recreation locations and two entertainment venues are certified, the city will become a Certified Autism Destination. That means a significant number of people have completed training and, in some cases, on-site reviews conducted in accordance with the IBCCES certification process. 
It also means people traveling to Springfield with someone who has autism know that if issues related to autism arise, they'll be understood and managed better.
Karen Ruff, director of development at The Arc of the Ozarks, an organization that provides services and support for people with developmental disabilities, said she's excited about the steps being taken to make Springfield more inclusive.
"I would love to see other businesses get involved and participate in this program that's so meaningful to the community and the families who have to deal with the impact of autism," Ruff said.
For more than 20 years, IBCCES has been the leader in cognitive disorder training and certification for healthcare, education, and corporate professionals around the globe. IBCCES created programs specifically for the hospitality and recreational organizations such as hotels, theme parks and other attractions so staff would be more knowledgeable and other accommodations could be offered to this growing, but underserved, part of the community. IBCCES is the only credentialing board offering these types of programs, including training from subject matter experts and self-advocates who have autism, long-term support and continuous learning, onsite reviews and more.
 
IBCCES also created AutismTravel.com as a free online resource that lists certified locations and professionals. Each organization listed on the site has met Certified Autism Center™ requirements.
"IBCCES' partnership with Springfield, Missouri, CVB helps us further our mission to provide more options for autistic individuals and their friends and family, and we're thrilled the staff at the CVB are enhancing their focus in this area," said Myron Pincomb, IBCCES Board Chairman. "We're also excited to partner with them as they roll out the community initiative to make Springfield, Missouri, an inclusive and more accessible destination for all."
---
About the Convention & Visitors Bureau
The Springfield Convention & Visitors Bureau is a nonprofit marketing organization dedicated to boosting the local economy through growth in travel and tourism to Springfield and the Ozarks.
About IBCCES
Delivering The Global Standard for Training and Certification in The Field of Cognitive Disorders – IBCCES provides a series of certifications that empower professionals to be leaders in their field and improve the outcomes for the individuals they serve. These programs are recognized around the world as the leading benchmark for training and certification in the areas of autism and other cognitive disorders.