If your business encourages community involvement, consider introducing your staff to the Missouri Institute of Natural Science. 
Your team will get an astounding dose of science as they explore fossils of dinosaurs, gems and minerals, oceanic fossils, historic mining equipment and more of nature's wonders and you'll get kudos for introducing them to the museum.
The nonprofit attraction is home to a huge fossil collection from around the world, including Henry, the largest triceratops. While alive, Henry weighed in at 18 metric tons (40,000 pounds). Museum patrons can get an up-close look as his skeleton, found in Wyoming, is slowly reassembled. Pieces that are missing or too heavy to put on display are being recreated with a 3-D printer, a process requiring precision and lots of time.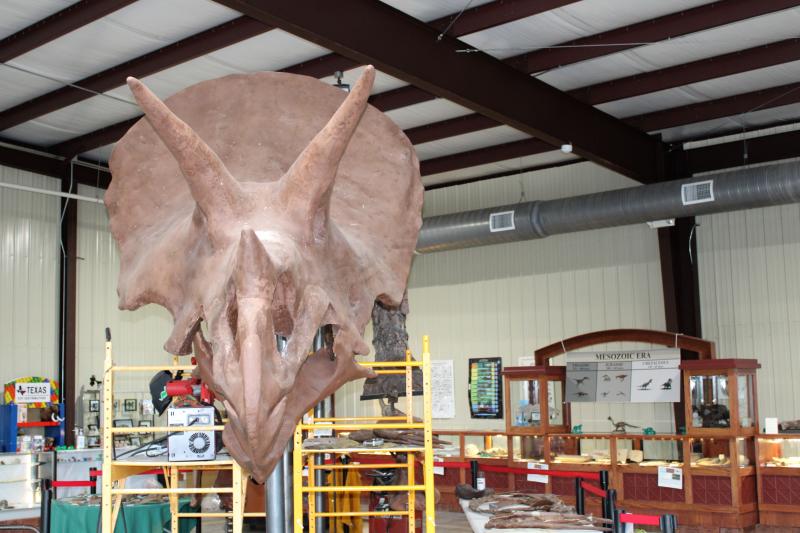 Once Henry is assembled, the scientists at the museum will begin putting together a more recent addition to the dinosaur collection. Pieces of a nodosaurus, also discovered in Wyoming, are currently laid out on a table. A rare find, the 66-million-year-old nodosaurus will also be reconstructed on site.
While Henry is a jaw-dropping sight, there's even more to explore. Patrons can hike the trails, hunt for fossils, and get questions answered by amateur and professional paleontologists, and receive a guided tour by the predominantly volunteer-based staff.
Cave Discovery
The museum got its start after Riverbluff Cave, the oldest known Ice Age fossil cave in North America, was discovered by a road construction crew on September 11, 2001. Due to its delicate nature and the significance of the fossils in the cave, it is not open to the public because research is underway. Many fossils that were found in Riverbluff Cave are on display. 
Cave Funding
The Missouri Institute of Natural Science is partially funded by Greene County, but the bulk of their revenue comes from donations, grants, gift shop sales and nominal fees charged for field trips, birthday parties and other group events. Individual admission is free with donations appreciated.
Volunteer Today!
To learn about volunteering, check out this page https://www.monatsci.org/contribute and fill out the application. Volunteers are asked to provide at least 10 hours of service per month.