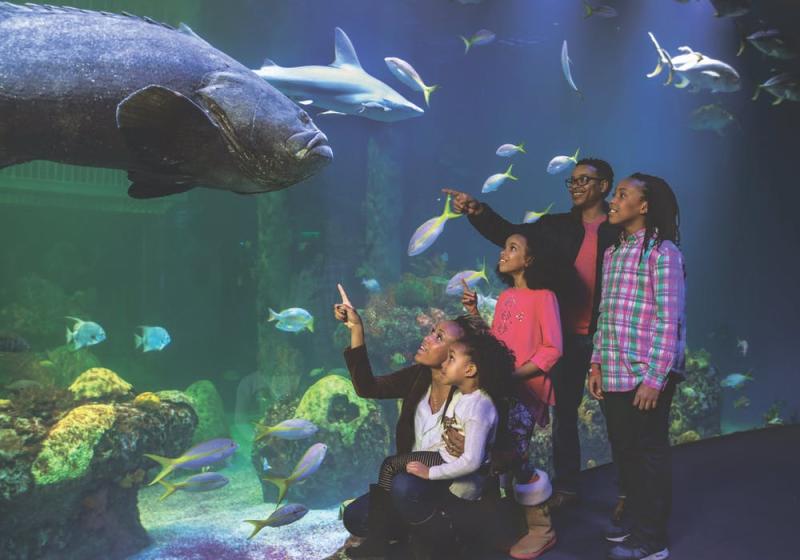 Following a rigorous application and review process, Johnny Morris' Wonders of Wildlife National Museum & Aquarium earned accreditation from the Association of Zoos and Aquariums (AZA) Commission. With fewer than 300 facilities nationwide touting this recognition, Wonders of Wildlife joins an elite collection of zoos and aquariums dedicated to the highest standards of conservation, animal welfare and education.
The AZA conducted a facility inspection at Wonders of Wildlife in June 2022, after which a panel of 16 experts in zoological and aquarium operations, animal welfare and veterinary medicine voted to accredit the award-winning attraction, further solidifying the museum and aquarium's reputation as a leader in wildlife conservation, management, and education.
See the AZA news release about Wonders of Wildlife's accreditation here.
Wonders of Wildlife joins Dickerson Park Zoo in achieving AZA accreditation. Since 1986, Dickerson Park Zoo has been accredited by the Association of Zoos and Aquariums and is part of AZA SAFE: Saving Animals From Extinction and the Species Survival Plan.