The Windjammers Unlimited circus band music preservation society will have its annual summer meet and will present three free concerts July 13-16 in Springfield.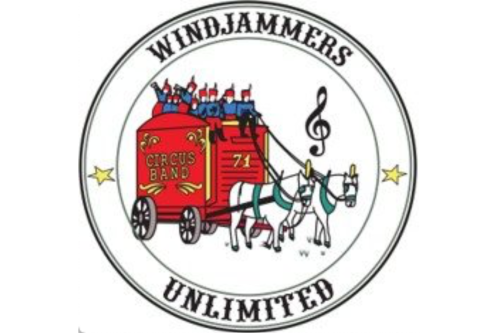 Windjammers is celebrating 50 years of research, performance and education about music associated with the traditional big top circus bands, which enjoyed their heyday from the 1860s until the early 1970s. Windjammers were the circus band musicians positioned at one end of the tent and their collective force of air was said to be powerful enough to raise the tent canvas.
The WJU formed shortly after the retirement of legendary circus bandleader Merle Evans, who played with and conducted the Ringling Brothers/Barnum & Bailey shows for fifty consecutive seasons, from 1919 until 1969. Back then, shows were moving from traditional marches, galops, waltzes and novelty pieces to modern music to attract a new audience. Many longtime performers were charter members of the WJU in 1971, keeping the performance styles and stories behind each piece alive for the next generation of band musicians.
The Springfield meet will bring about 65 amateur and professional musicians to the Oasis Hotel & Convention Center for rehearsals and educational sessions.
Three public concerts featuring the music of each day's sessions are also scheduled. Attendees are encouraged to bring lawn chairs for the outdoor programs.
7:30 p.m. Wednesday at Park Central Square
7:30 p.m. Friday at Washington Park, 1600 N. Summit Ave.
3 p.m. Saturday in the Grand Ballroom of the Oasis Convention Center, 2546 N. Glenstone Ave.
All concerts are free and any changes to the venues will be announced at www.mywju.org.
Each program will feature a variety of music associated with the traditional circus and include at least one piece by three notable regional musicians: John J. Richards (Pittsburg, Kansas), Merle Evans (Columbus, Kansas) and Russell Alexander (Nevada, Missouri).
Another piece of regional interest by Charles L. Barnhouse, the "PEO March," will be performed as part of the concerts on Friday and Saturday. Barnhouse wrote the march to honor an organization that supports Cottey College in Nevada.
Retired Stockton band director and Windjammer member Marvin Manring is serving as the site coordinator for the meet.
"I'm excited to bring such a talented group to the Ozarks to present music that's fun for performers and audiences alike," Manring said. "The WJU last met in Pittsburgh, Pennsylvania in the summer of 2019 and have held virtual meets for the last two years. The members are eager to get together and revive old friendships as well as play live performances."
A group of nine band directors will lead the members through an 83-piece book of selections during the three days of rehearsal sessions, from which each of the concert programs will be selected.
The group also will host an educational session Thursday afternoon for area band directors and community band members. Musicians who would like to participate should contact Manring at marvin.manring@gmail.com.