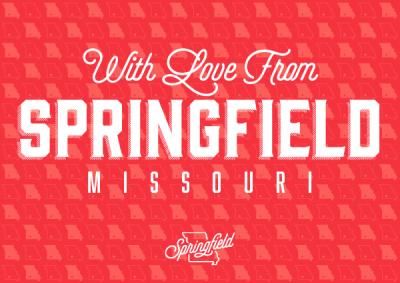 Springfield, Missouri - The Convention & Visitors Bureau is asking people to show their love for Springfield with messages of love sent to their loved ones.
The CVB's "With Love From Springfield, Missouri" promotion allows people to submit messages that are printed on postcards and mailed to recipients for free. People who submit postcard messages are entered in a drawing to win one of five $25 gift cards to Wonders of Wildlife National Museum & Aquarium.
"It's a way for our local community to reach out to their loved ones who don't live in Springfield and share some love with them while also spreading the word about Springfield," said marketing director Megan Buchbinder. "It's also a fun way to celebrate Valentine's Day while we're maintaining social distancing protocols that may keep us from seeing the people we care about in person."
Submissions will be accepted at http://bit.ly/LoveSGF through noon Feb. 14 with the drawing taking place soon thereafter. Five prizes will be awarded.
The CVB is a nonprofit marketing organization dedicated to boosting the local economy through growth in travel and tourism. This is one of many promotions and programs the CVB is planning for 2021 to get people excited about traveling to Springfield.
For more information, call the CVB at 417-881-5300 or visit SpringfieldMo.org. 
---
Contact: Susan Wade, 417-881-5300, ext. 101; 800-678-8767, ext.101; 417-830-0645 (cell); swade@springfieldmo.org