Media Kit
---
Advertising opportunities for the Springfield, MO Convention & Visitors Bureau
We Market Springfield!
In actuality, we do a lot more than that. But in a nutshell, we are responsible for bringing tourism of all kinds into Springfield—leisure, groups, meetings, conventions, sports travel….you name it! The Springfield Convention & Visitors Bureau is funded by the city's hotel tax and the revenue brought in by businesses like yours who decide partnering with the CVB is a valuable marketing investment. The dollars you spend with us go directly into marketing your business to visitors (and locals, too!) not only through our own channels, but also through our own marketing efforts.
---
PRINT OPPORTUNITIES
Springfield Guide
Our annual guide that showcases all there is to see, do and eat in Springfield! Available upon request and at kiosks and businesses all over the state. Roughly 100,000 printed and distributed each year. 
Full Page

Half Page
Quarter Page
Premium Placements: (Limited Availability. Contact us for pricing and location)  
Enhanced Guide Listings + Website Listing
Guide Listing + Website Listing
Creative Charges: We are happy to assist in any ad production needed for an additional cost.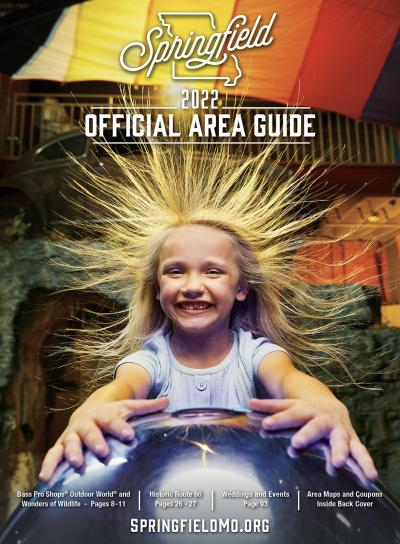 Springfield Guide Brochure Insertions
Over 40,000 poly-bagged guides are mailed out annually to trip planners who request them. Brochure insertions are placed in these orders and are limited to 10 advertisers. 
Additional print opportunities may become available each year. These include opportunities with our Ozarks Tap & Pour Tour, Route 66 Map and more. 
---
DIGITAL OPPORTUNITIES
All of our website advertising options are available for 3, 6, 9 or 12 month contracts. Custom packages are available. Please contact our Partnership Development Team for inquiries.
---
Run of Site Banner
These content-driven ads are showcased in a two-panel module throughout the website and can be delivered to custom content or a designated URL.
Specs:
Photo (597w x 388h pixels)
Headline (60 characters)
Body (242 characters)
Clickthrough URL
Get your kicks on Route 66 by visiting these points of interest along the historic Mother Road in Springfield.
Read More
---
Spotlight Ads
These content-driven ads can be pointed directly to custom content on our website or to a provided URL. They are placed on targeted pages throughout the website, including the homepage, and are in a four-panel module.
Specs:
Photo (609w x 396h pixels)
Headline (42 characters)
Body (84 characters)
Clickthrough URL
---
Featured Listing
Pulling content from your existing listing detail page, a featured listing shows up as one of the top options in the listings module on our website.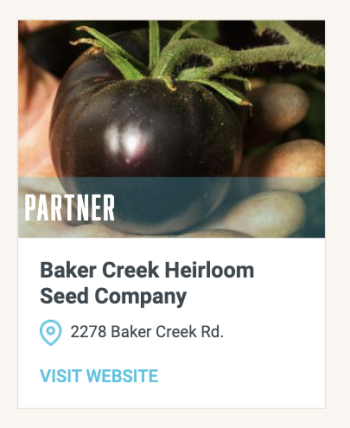 ---
Mobile Footer
A content-driven banner ad that appears on the bottom of every mobile page and can link to a designated URL of the advertisers choosing. Note: Inquire with Partnership Development Team on the share of voice at the time of booking. 
Specs:
Photo (190w x 143h pixels)
Headline (18 characters)
Body (62 characters)
Clickthrough URL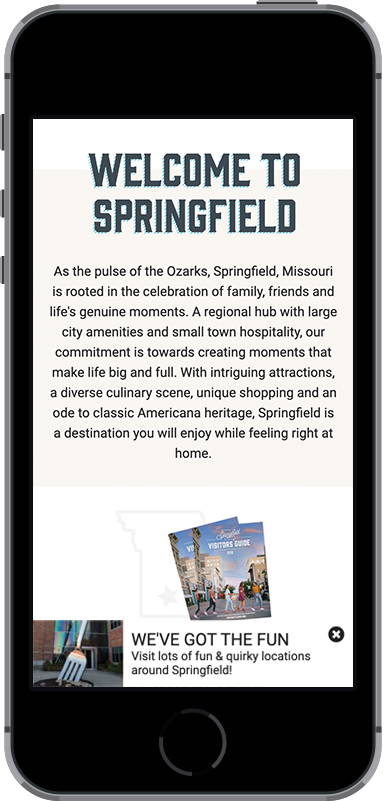 ---
Premium Page Sponsor
This content-driven ad is placed at the top of a designated page of the advertiser's choice and can direct to custom content on our blog or a designated URL.
Specs:
Photo (850w x 769h pixels)
Headline (36 characters)
Body (300 characters)
Clickthrough URL
With historic and modern theatres and venues, enjoy the culmination of the artistic community with festivals, concerts, plays, musicals, and more!
---
Coupon
Digital coupons are a great way to incentivize travelers to your business and track the return on your investment! Coupons are showcased on their individual page on SpringfieldMo.org as well as randomly at the footer of many additional pages throughout the site and occasionally in related e-newsletters as a bonus placement.
Specs:
Photo (597w x 402h pixels)
Headline (44 characters)
Body (84 characters)
Clickthrough URL
Coupons
$1 Off Admission. Part of the Springfield-Greene County Park Board.
Get Coupon
---
SOCIAL MEDIA & EMAIL OPPORTUNITIES
Advertising opportunities are available on the CVB's Facebook and Instagram channels and e-newsletters. Custom packages are encouraged and pricing varies. To inquire about a special package, contact a Partnership Development Team Member.
Social Media Partnerships
Utilizing Instagram, Facebook, Twitter, Pinterest and TikTok, the CVB's social reach gives partners the chance to directly interact with not only visitors, but locals as well with over 166K combined followers.
---
E-Newsletter Partnerships
The weekly newsletter for the CVB features insider tips, upcoming events, and special features highlighting all the great things about Springfield. Banner ads & dedicated email blasts are a great way to reach over 23K engaged readers with a 20% average open rate!
---
LIGHTING DISPLAY OPPORTUNITIES
Large, lighted display advertising opportunities are available at various locations around Springfield to further promote Springfield-area businesses to visitors.
Route 66 Visitor Center Wall Transparency Displays
Lobby Lightwall Display Packages - 3 displays (1 display at each of the following locations: Ozark Empire Fairgrounds, Jordan Valley Ice Park, and Expo Center)
Expo Center Panel Displays

---
Resources to help you