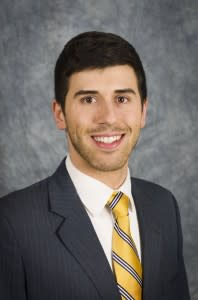 Walter Watts
Please join us in welcoming Walter Watts to the CVB staff.
Walter was hired to fill the new position of Interactive Content Coordinator. In that role, Walter is responsible for social media and blog content as well as other projects.
A native of California, Mo., Walter is a 2013 graduate of College of the Ozarks. Prior to joining the CVB, he was a program management specialist at ZOLL Medical Corp. in Shreveport, La.
Walter has two cats, ZOLL and Defib.