If you're a history buff, you're going to love Springfield. The city is filled with historic sites and attractions that will keep you exploring and learning for endless hours. But before you set out on your history tour, book your room at the Best Western Route 66 Railhaven, a hotel that's been operating since the heyday of The Mother Road. You'll also want to consider Hotel Vandivort, a beautiful boutique hotel housed in a historic building downtown; The Mansion at Elfindale where you'll enjoy Victorian elegance; or the charming Walnut Street Inn where the rooms are filled with antiques.
Day 1 
Breakfast: College Street Cafe
Located on Historic Route 66 next to the Route 66 Car Museum, this quaint cafe reminiscent of a 1950's diner will take you back in time. With down-home cooking as a staple, you can enjoy the Potato Skillet Delight featuring ham, hash browns, green peppers, tomatoes, onion and cheese topped with eggs fixed any way you like. With loads of gravy, the country-fried steak breakfast isn't for those who want a light meal. Or go for a traditional breakfast of bacon and eggs. Whatever you choose, you won't leave hungry.
Address: 1622 W. College St., Springfield, MO 65806
Route 66 Car Museum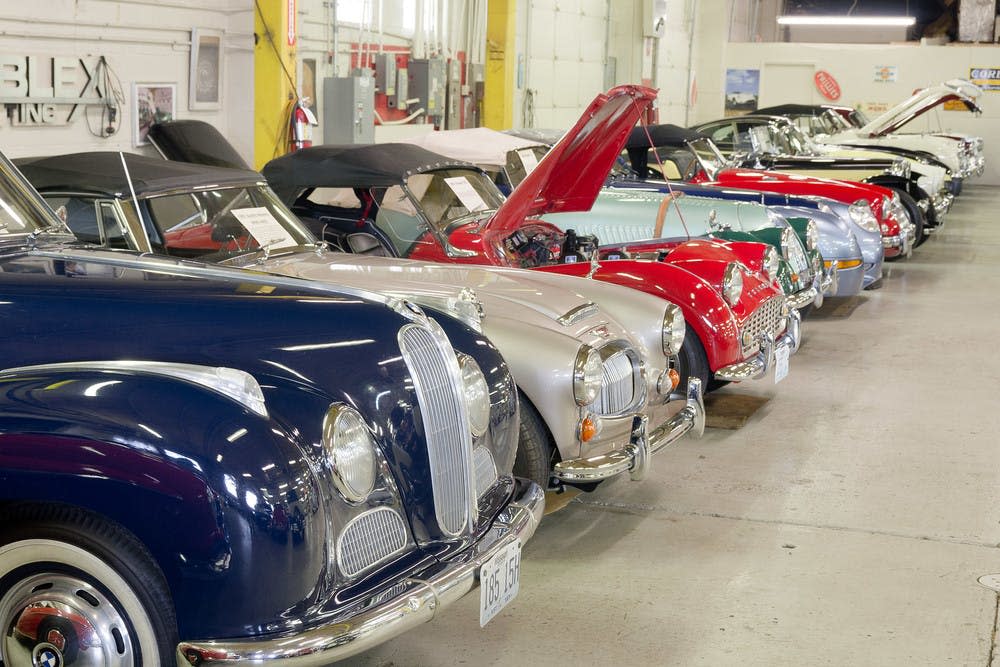 After breakfast, explore the Route 66 Car Museum where you'll see nearly 100 classic and sports cars, including automobiles from the early brass era to vehicles used in cinema such as the Gotham Cruiser. The museum houses seven Jaguars, two Rolls Royces, a 1963 Morgan owned by Desert Storm's General Norman Schwarzkopf, and the famous truck from the movie "The Grapes of Wrath" that starred Henry Fonda. Consider getting chauffeur service with a classic car for the rest of your trip.
Address: 1634 W. College St., Springfield, MO 65806
History Museum on the Square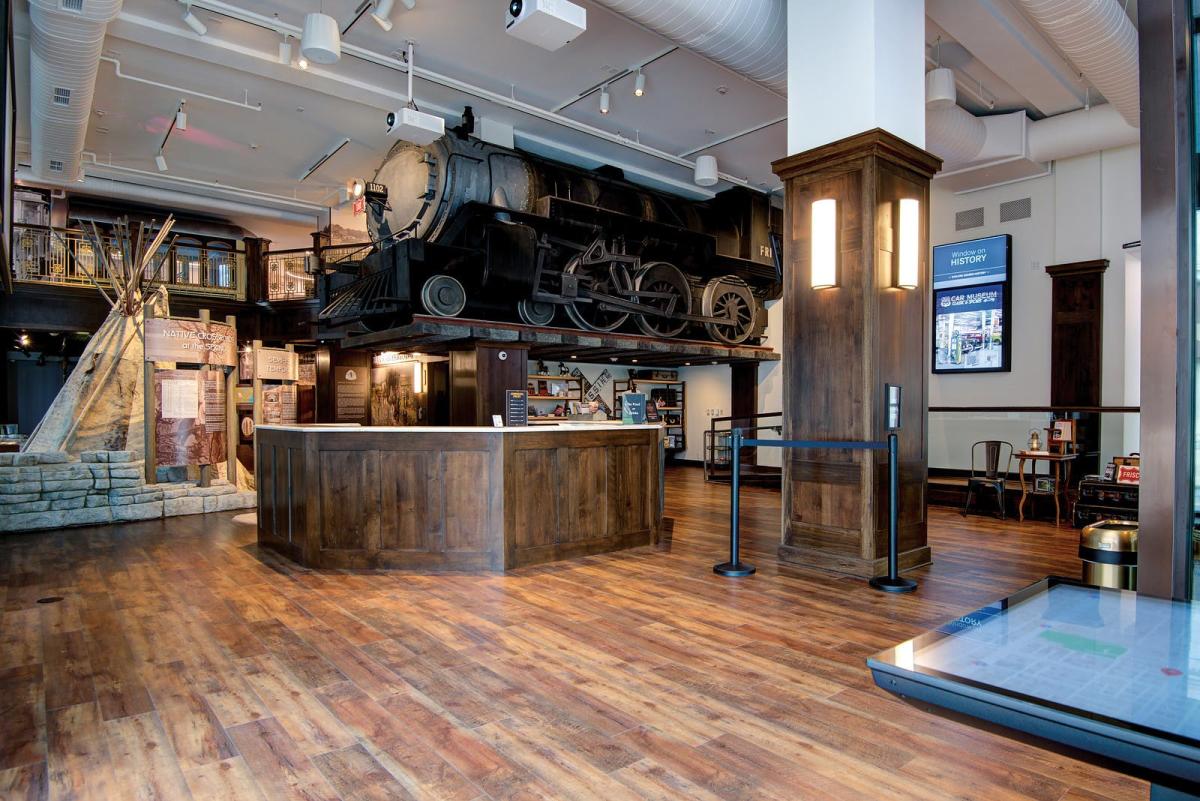 Voted the best new attraction in the nation in a "USA Today" readers' poll, the History Museum on the Square is where you'll learn about the history of the Ozarks and the third-largest city in Missouri. Kids love the interactive exhibits and grown-ups enjoy the fascinating displays that explore famous incidents of the past, how the city has developed, famous Springfieldians and more. If you're a Route 66 enthusiast, be sure to spend time in the exhibit about the famous highway that takes up a large portion of the third floor. Springfield, by the way, is known as the Birthplace of Route 66.
Address: 154 Park Central Square, Springfield, MO 65806 
Lunch: Casper's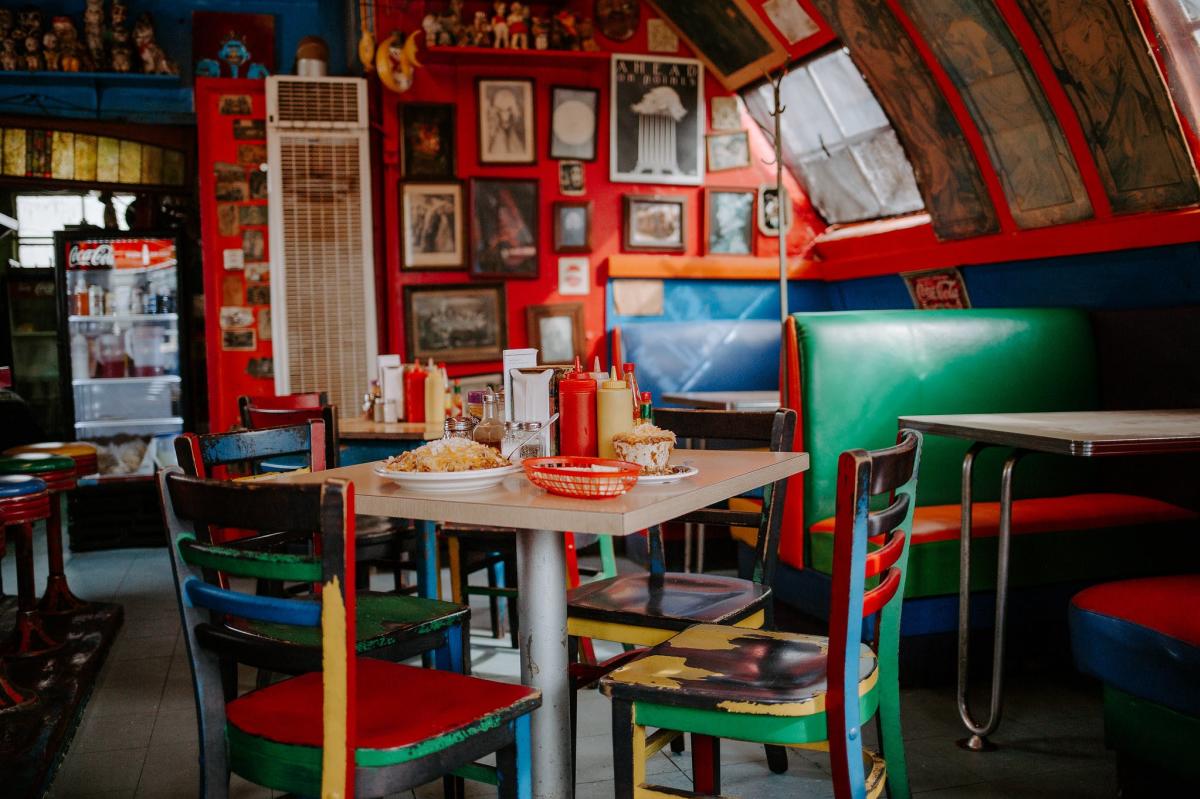 You'll leave the museum hungry so head over to Casper's, Springfield's oldest and most unique diner that began operating on Walnut Street in 1909. After moving to a few different locations, the restaurant moved to its current location in 1985. Housed in a Quonset hut in downtown Springfield, Casper's is famous for its secret-recipe chili and old-fashioned hamburgers. While you're dining, you won't be able to stop your eyes from exploring the walls and ceiling, all covered with unique posters, art and odd decor. Note that it's a local custom to invite a stranger to sit at your table if you have room to spare.
Address: 601 W. Walnut St., Springfield, MO 65806 
Laura Ingalls Wilder Home & Museum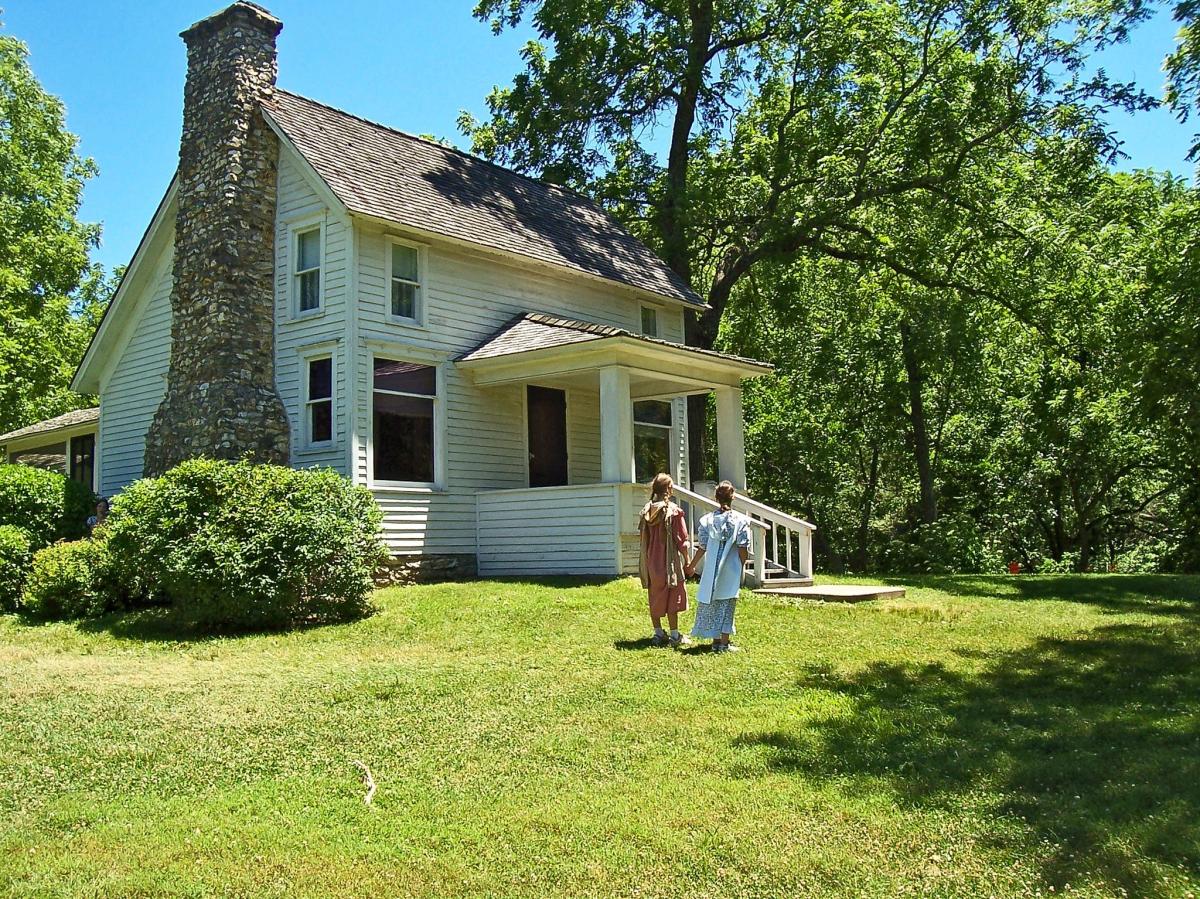 Once you've satisfied your hunger, head out of town to Mansfield for the Laura Ingalls Wilder Home & Museum. Fans of the famous "Little House" books and the "Little House on the Prairie" TV series that was broadcast from 1974-1983 will love exploring where Laura Ingalls Wilder wrote her books. The museum is only 50 miles from Springfield and is well worth the trip.
Address: 3060 State Hwy A, Mansfield, MO 65704
Dinner: Pizza House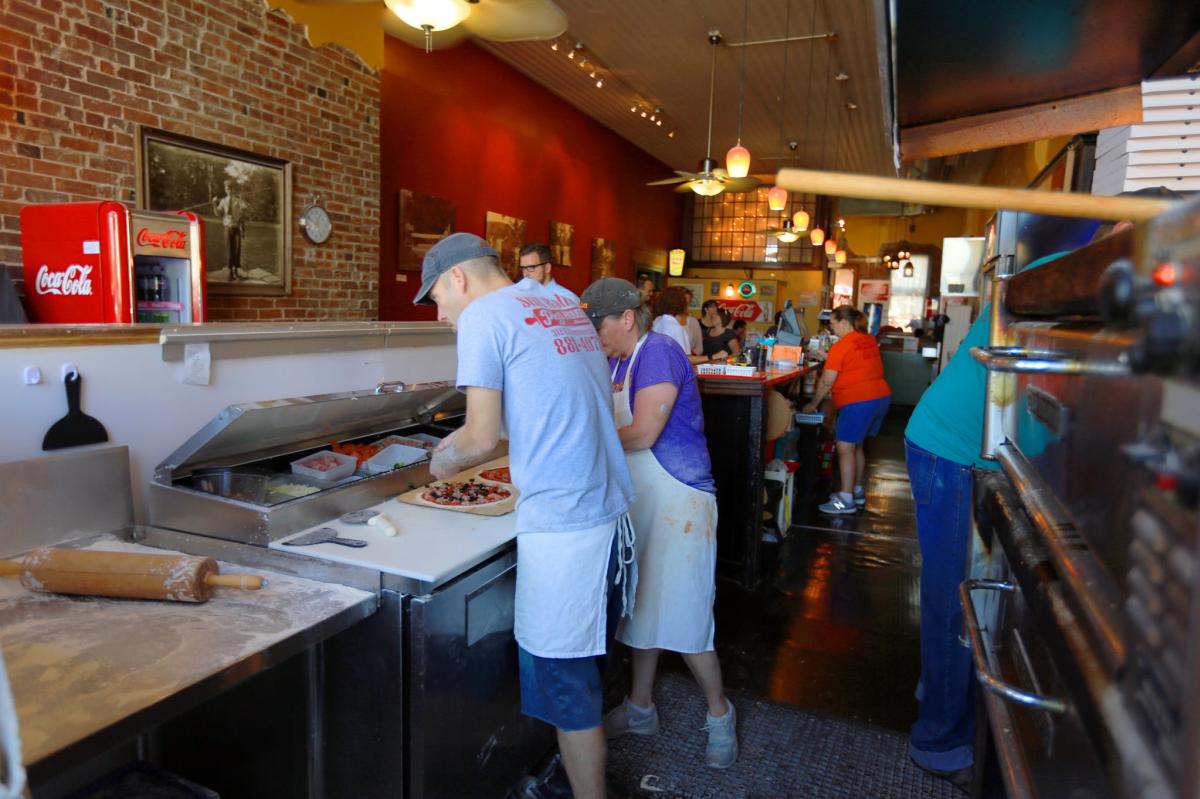 You've been on your feet a good part of the day. Now it's time to relax at another local restaurant that will take you back to yesteryear on Commercial Street. Pizza House has been serving St. Louis-style pizza since 1958 and is sure to please the palate. When you're finished with your meal, do the C-Street stroll and visit the boutiques, flea markets and other businesses in the historic district, including the city's oldest tavern, Lindbergh's, where you can enjoy a cold one and live music.
Address: 312 E. Commercial St., Springfield, MO 65803
Day 2
Breakfast: Gailey's Breakfast Cafe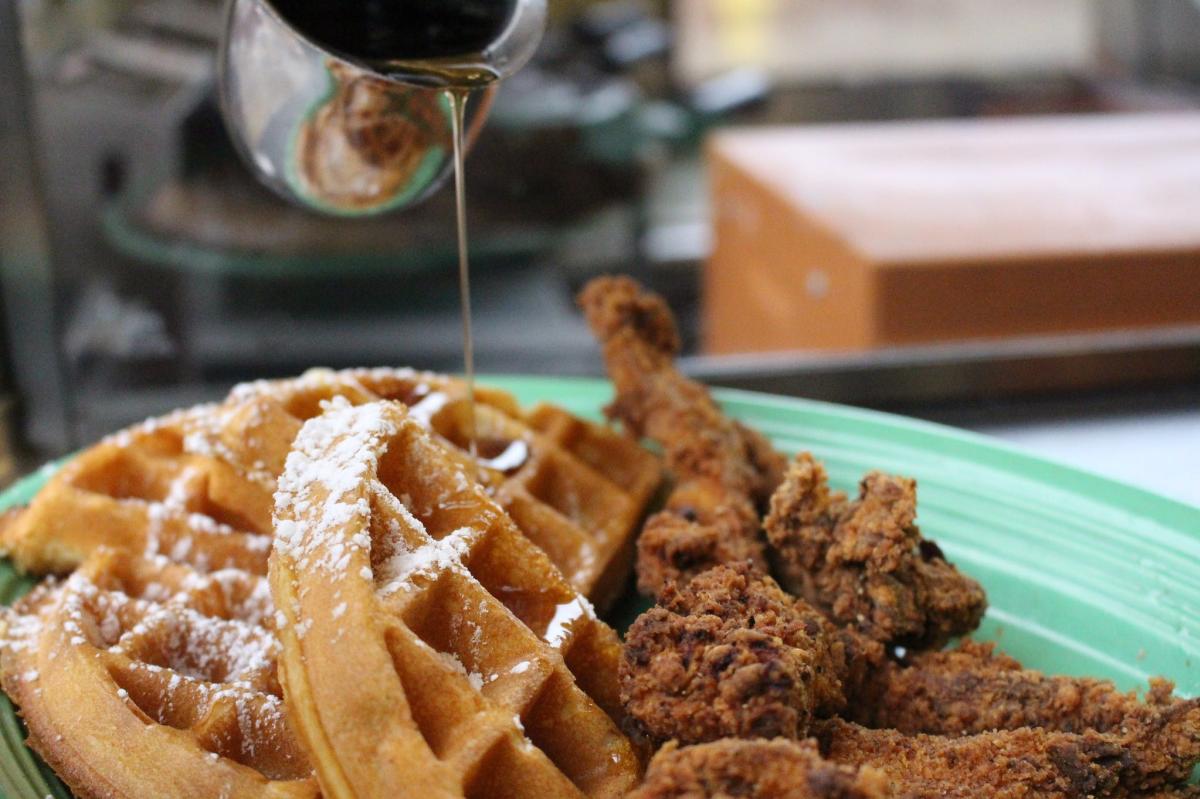 Gailey's Breakfast Cafe is another of Springfield's oldest restaurants. It started out as a pharmacy serving hamburgers in 1940 and has been serving food ever since. Though the pharmacy part of the business is long gone, the restaurant has expanded into the ground floor of neighboring buildings and even includes a bar frequented by locals and travelers in the evening.
Address: 220 E. Walnut St., Springfield, MO 65806
Wonders of Wildlife National Museum & Aquarium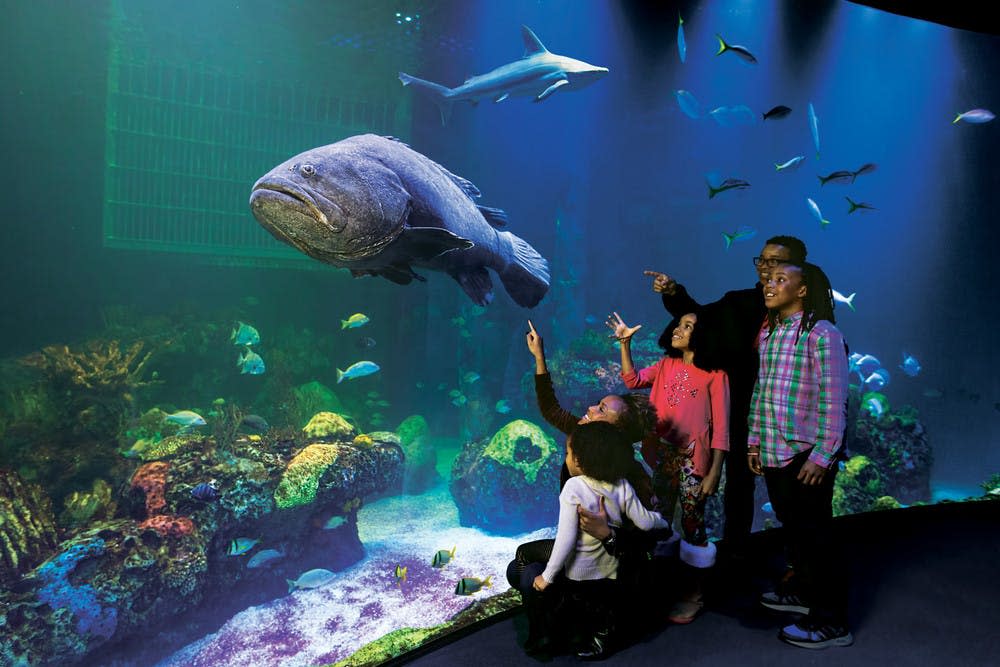 After breakfast, plan to spend three hours - or more - at Johnny Morris' Wonders of Wildlife National Museum & Aquarium. Thousands of fish and live animals are showcased in an immersive environment designed to educate about wildlife and conservation efforts around the world. Along with touring the displays and aquariums, patrons can go underwater in the Out to Sea Shark Dive and get up close and personal with penguins in the Penguin Encounter at Penguin Cove.
Address: 500 W. Sunshine St., Springfield, MO 65807
NRA National Sporting Arms Museum
If you get fired up about history, you'll enjoy exploring the NRA National Sports Arms Museum. This free museum inside Bass Pro Shops Outdoor World features nearly 1,000 artifacts from the 1600s to modern-day. The museum has firearms and artwork from the Remington Arms Company factory collection, military sidearms, engraved Colt revolvers of the Old West, the guns of Annie Oakley, treasure guns from the NRA Museum Collection, Hollywood guns, firearms that were owned by presidents, the flintlock fowlers of English kings, guns of Wild West outlaws and many more. Once you're done there, check out the Archery Hall of Fame on the same floor at Bass Pro.
Address: 1909 S. Campbell Ave., Springfield, MO 65807
Bass Pro Shops Motorsports Museum
Another free museum inside Bass Pro Shops Outdoor World is the Motorsports Museum featuring racing memorabilia, such as fire suits, helmets and racing collectibles. Visitors can get an up-close look at the actual cars used in races, such as the champion No. 3 car Dale Earnhardt drove for his Daytona 500 win in 1998.
Address: 1909 S. Campbell Ave., Springfield, MO 65807
Lunch: Red's Giant Hamburg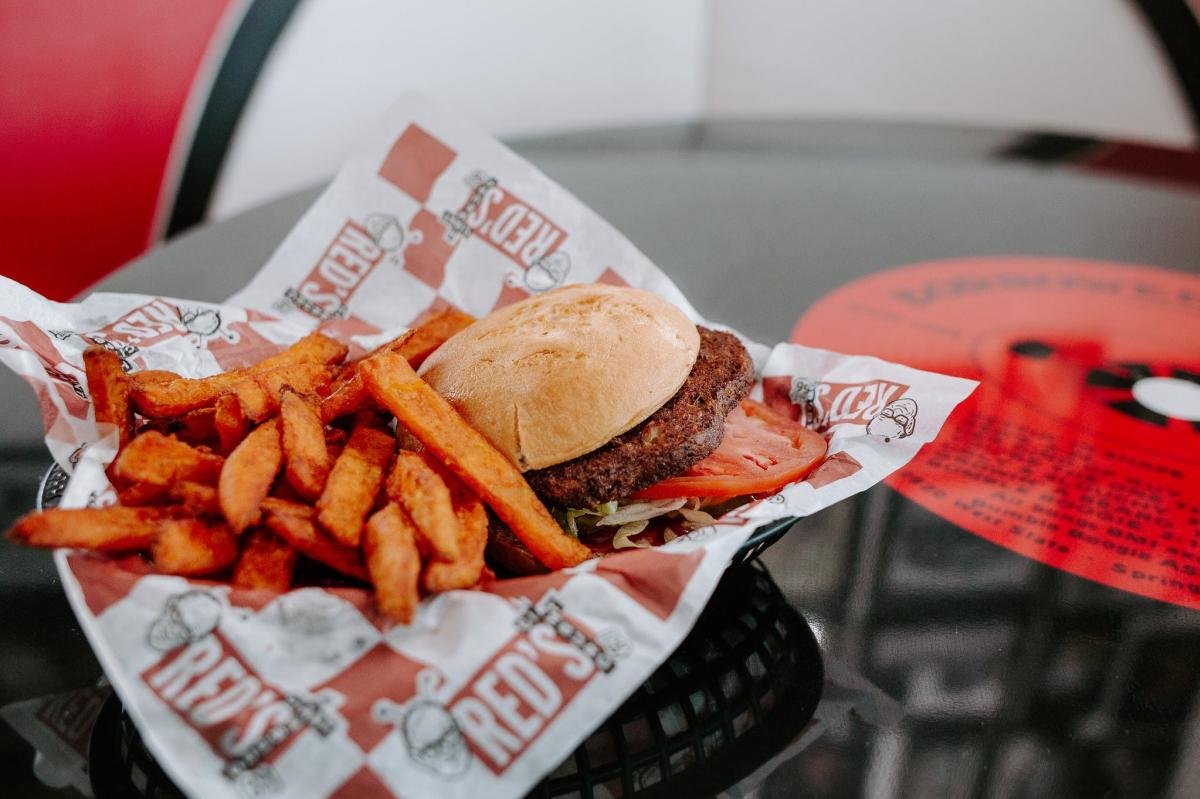 Get a taste of Route 66 at Red's Giant Hamburg, a new restaurant designed after the first restaurant with a drive-thru window in the United States. While you marvel at the 1950's decor, you can enjoy old-fashioned hamburgers, shakes and fries just the way they were made when the original Red's opened in 1947 with a cross-shaped sign cut off at the bottom because it was too tall. The original restaurant closed in 1984 but its spirit remains in the new location that features dozens of photos obtained from the family that opened the first location.
Address: 2301 W. Sunshine St., Springfield, MO 65807
Springfield Art Museum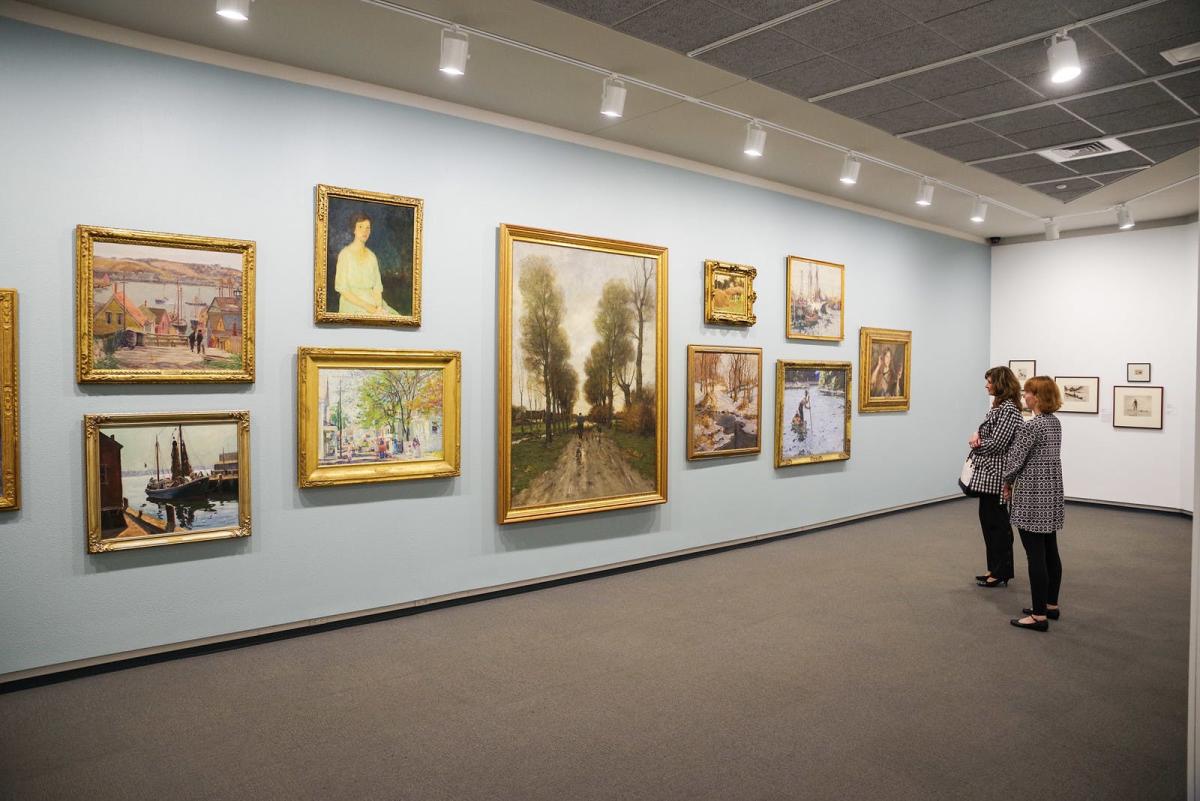 Founded in 1926, the Springfield Art Museum is the city's oldest cultural institution intent on continuing the legacy of art appreciation, preservation and education. The museum is home to more than 10,000 works of art in its permanent collection and hosts traveling exhibits throughout the year. For about 60 years, the museum has hosted Watercolor USA, a juried exhibit showcasing the best contemporary watermedia painting in America.
Address: 1111 E. Brookside Dr., Springfield, MO 65807
Springfield Sculpture Walk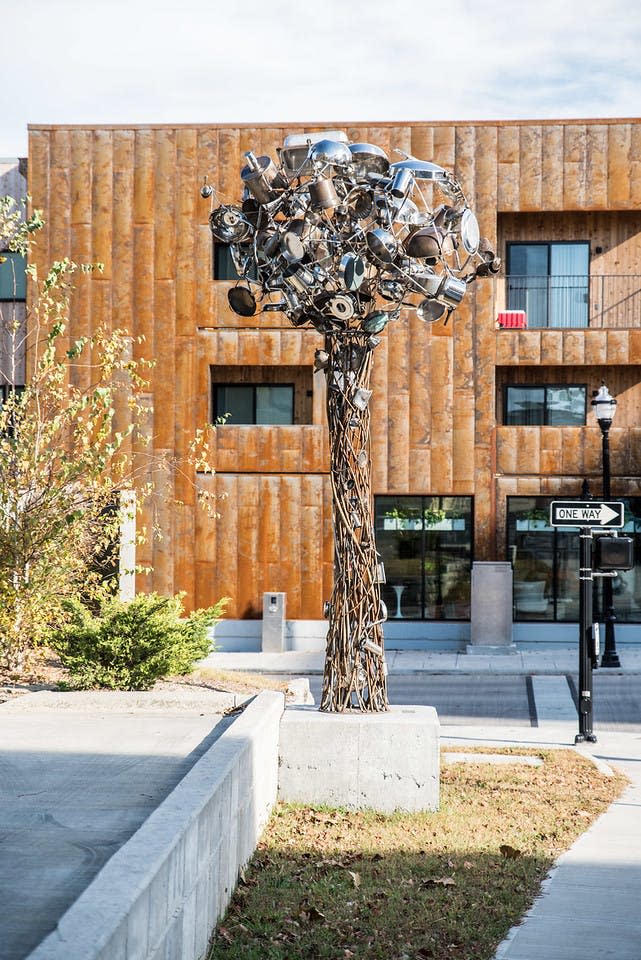 This "museum without walls with access to all" showcases sculptures in public spaces. The exhibits are changed annually and each collection is in place from April to February. Most of the exhibits are in downtown Springfield where you'll find dozens of boutiques, restaurants and activities as you explore the exhibits. Be sure to check out Queen City Soda & Sweets where you'll find craft soda and nostalgic candy. When's the last time you had a Cherry Mash? Yum!
Dinner: Springfield Brewing Co.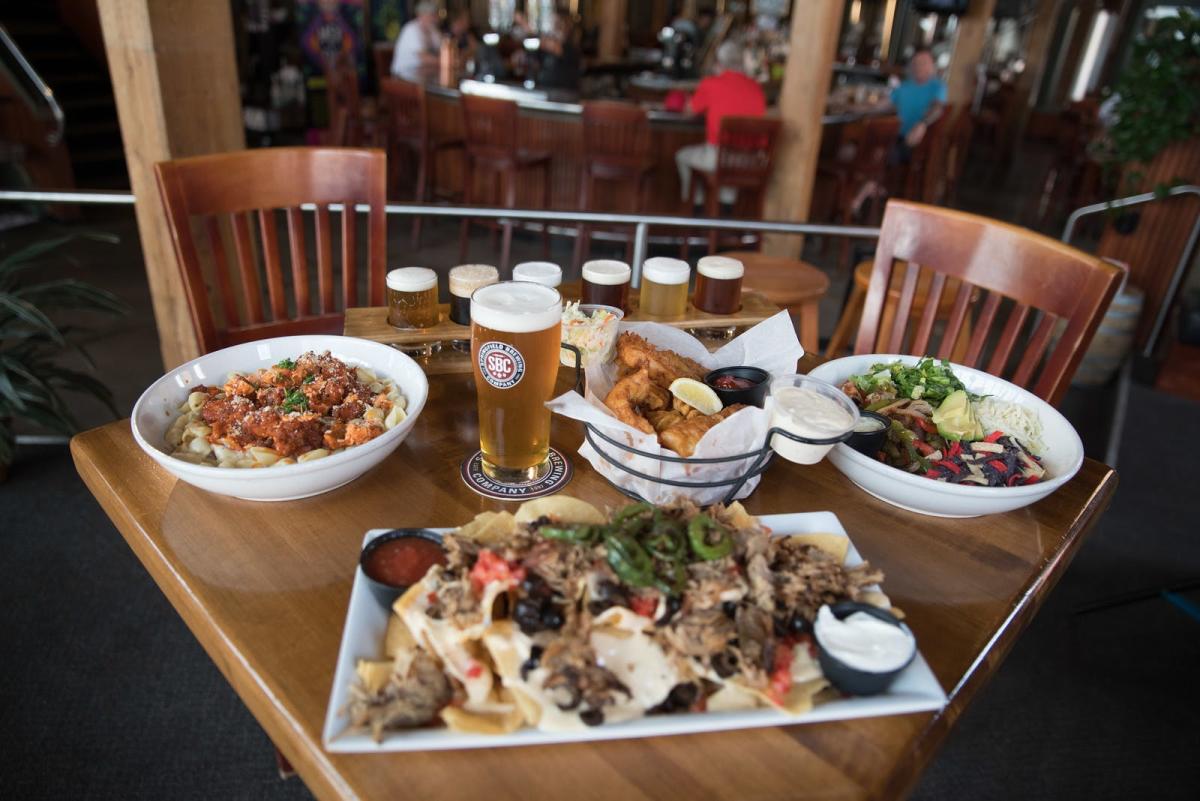 After you're done exploring all the art downtown, head to Springfield Brewing Co. for a cold brew, nice meal and more local history. Hung on the walls throughout the restaurant, you'll find several old photographs that will give you a glimpse into the city's past.
Address: 305 S. Market Ave., Springfield, MO 65806
Day 3
Breakfast: Early Bird Breakfast Pub
If you haven't paired a cocktail with your breakfast, you'll get to do so at Early Bird Breakfast Pub. Scouring their menu, you'll find a "For The Birds" section where each item comes with two eggs and toast no matter what you order. If you look a little further, their "Birds Nest" items are all served on top of a puff pastry. For cocktails, pair your breakfast with a Breakfast Margarita or a Mango Mai Tai. 
Address: 1717 E. Cherokee St., Springfield, MO 65804
Missouri Sports Hall of Fame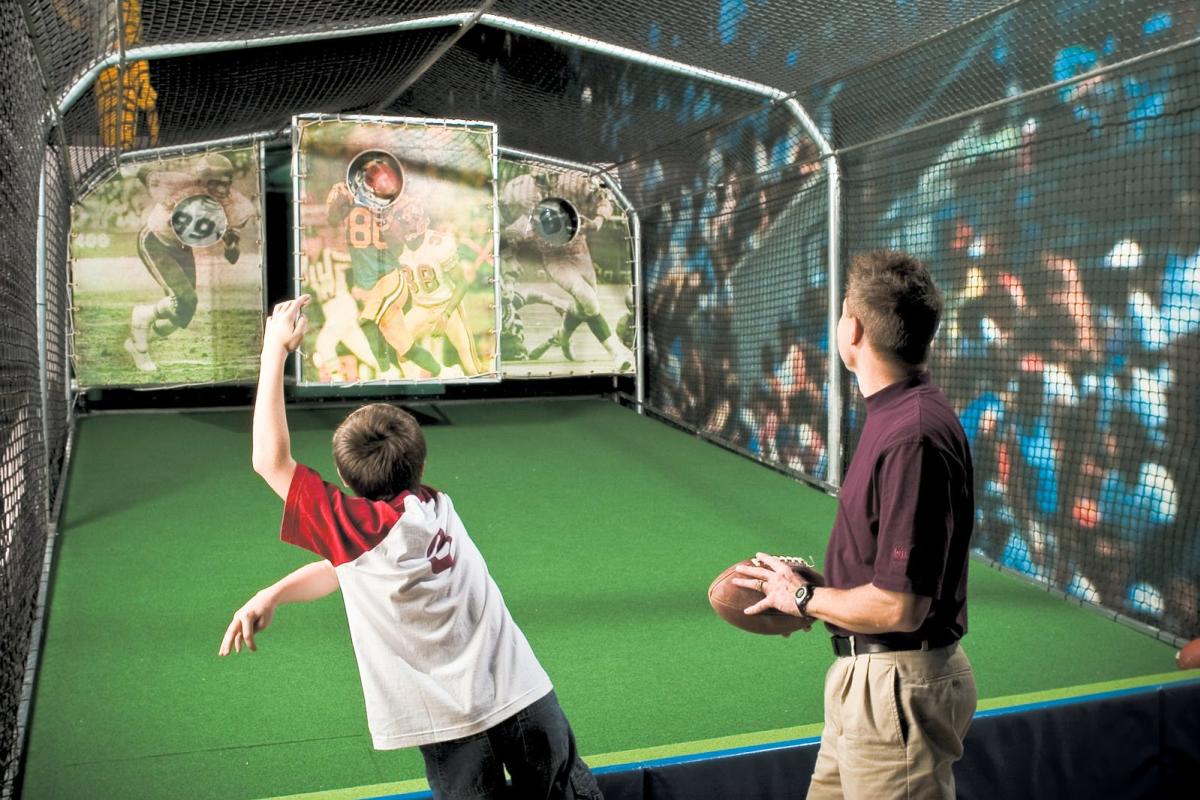 The Missouri Sports Hall of Fame features more than 4,000 items of sports memorabilia and exhibits. Along with the displays, patrons can drive a NASCAR simulator, take a swing at a baseball moving at the speed of a Major League pitch, throw footballs at targets, shoot some hoops and more.
Address: 3861 E. Stan Musial Dr., Springfield, MO 65809
Air & Military Museum of the Ozarks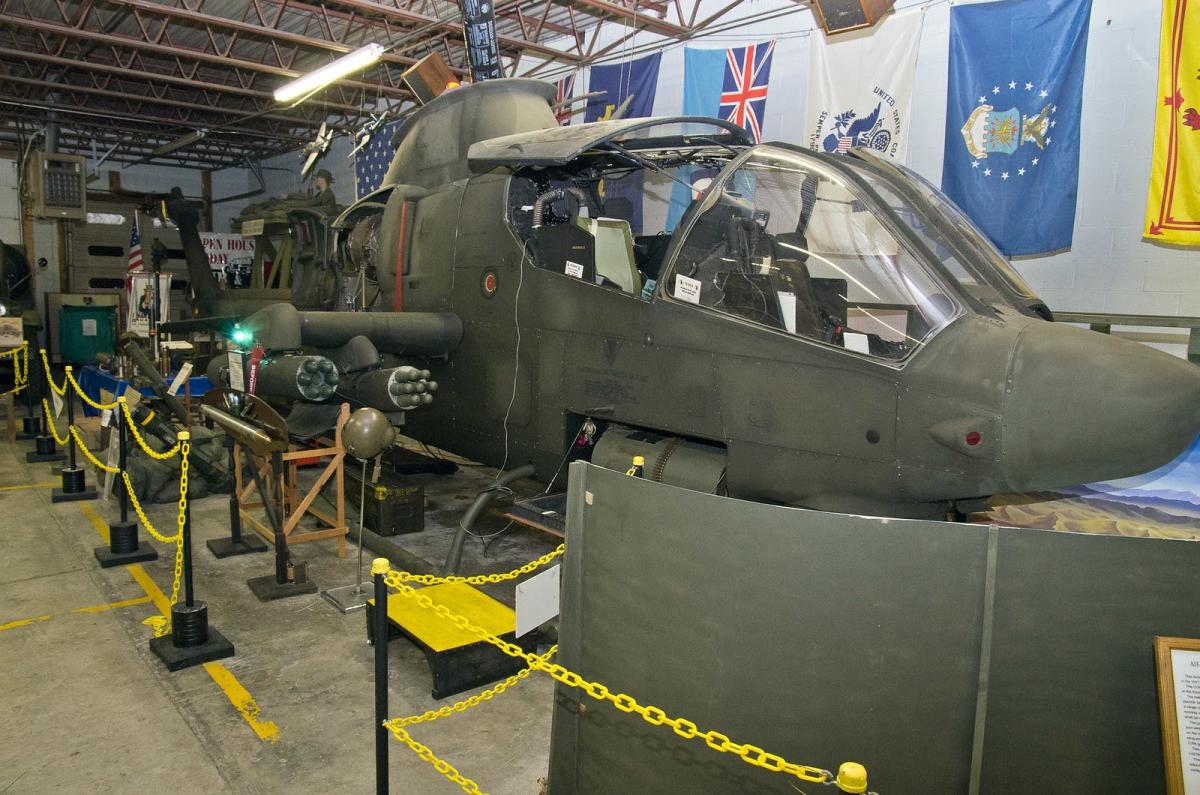 A hidden gem in Springfield is the Air & Military Museum of the Ozarks. Operated by a dedicated team of volunteers, the museum's humble exhibits feature thousands of items of military history large and small. You'll see Jeeps, airplane parts and more. Take an imaginary flight in a real Cobra helicopter, see restored vintage military equipment and have a personalized dog tag made.
Address: 2305 E. Kearney St., Springfield, MO 65803

Located on Route 66 just east of downtown, enjoy meals and drinks at the Route 66 Food Truck Park, home to eight food trucks serving a variety of cuisine. You can dine outside or take your meal inside and enjoy a cold drink from the bar. A giant chef statue stands guard in the corner of the lot and is an iconic photo spot for patrons.
Address: 1530 E. St. Louis St., Springfield, MO 65802
Wilson's Creek National Battlefield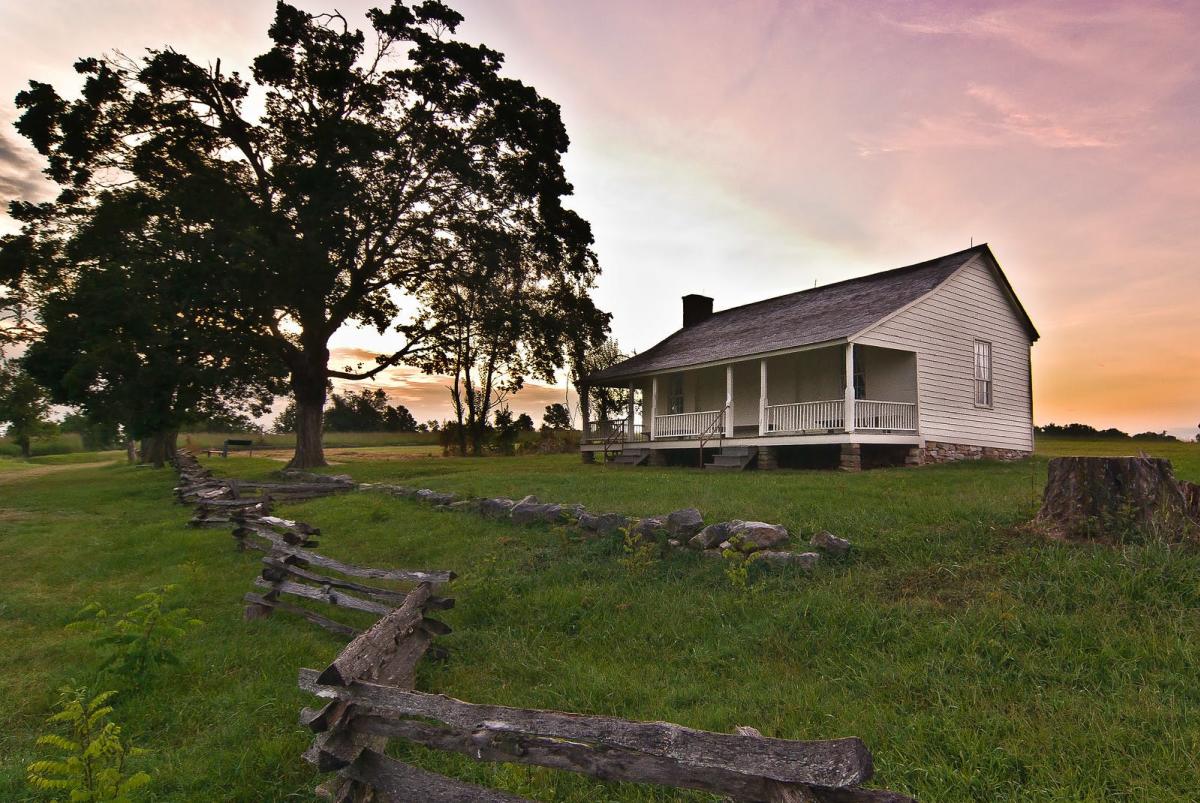 The Battle of Wilson's Creek was the first major Civil War battle west of the Mississippi River and the site of the death of Nathaniel Lyon, the first Union general killed in action. The battle that occurred on August 10, 1861, focused national attention on the war in Missouri. Wilson's Creek National Battlefield commemorates and interprets the battle. Explore the visitors center and its exhibits and drive, bike or walk the five-mile tour road.
Address: 6424 W. Farm Rd 182, Republic, MO 65738
Dinner: Route 66 Steak 'n Shake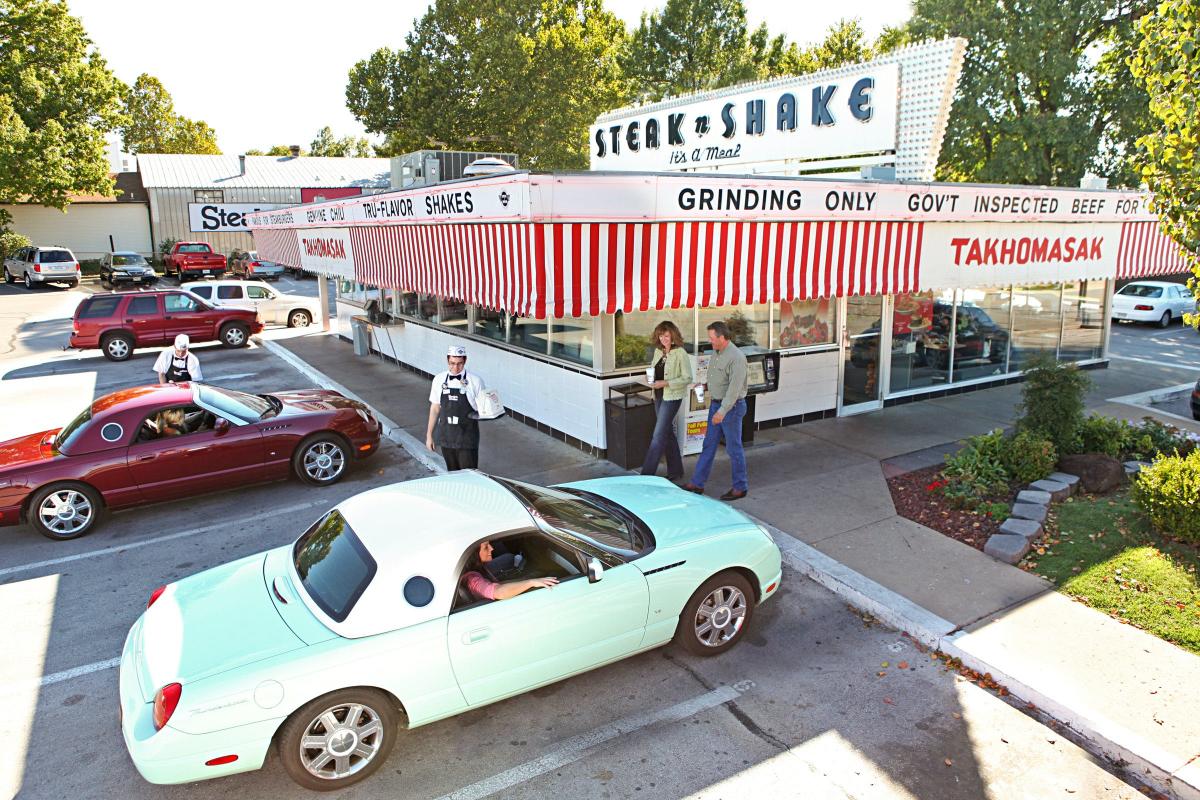 Springfield is home to a Steak 'n Shake that was built in 1962 on Route 66 (now St. Louis Street). Along with its delicious burgers, fries, shakes and more, this restaurant on the National Register of Historic Places still offers curbside service. Just pull up on the east side of the building and a server will come to you. Inside, you'll find a black and white tile floor, neon signs, red vinyl seats and other retro decor.
Address: 1158 E. St. Louis St., Springfield, MO 65806
Other Museums
Did some of the museums above not suit your trip? Here are a few others you can put in place.
Missouri Institute of Natural Science