Route 66
Springfield's emergence as the Birthplace of Route 66 began in the 1920s when the federal government first mandated the construction of a national highway system. A placard on the east side of Park Central Square commemorates Springfield's subsequent 1992 designation as the official birthplace of Route 66. One of the last remaining original stretches of Route 66 is at Glenstone Avenue and Kearney Street. Now the site of a Route 66-themed Kum & Go Fresh Market, the paved road is still accessible to motorists.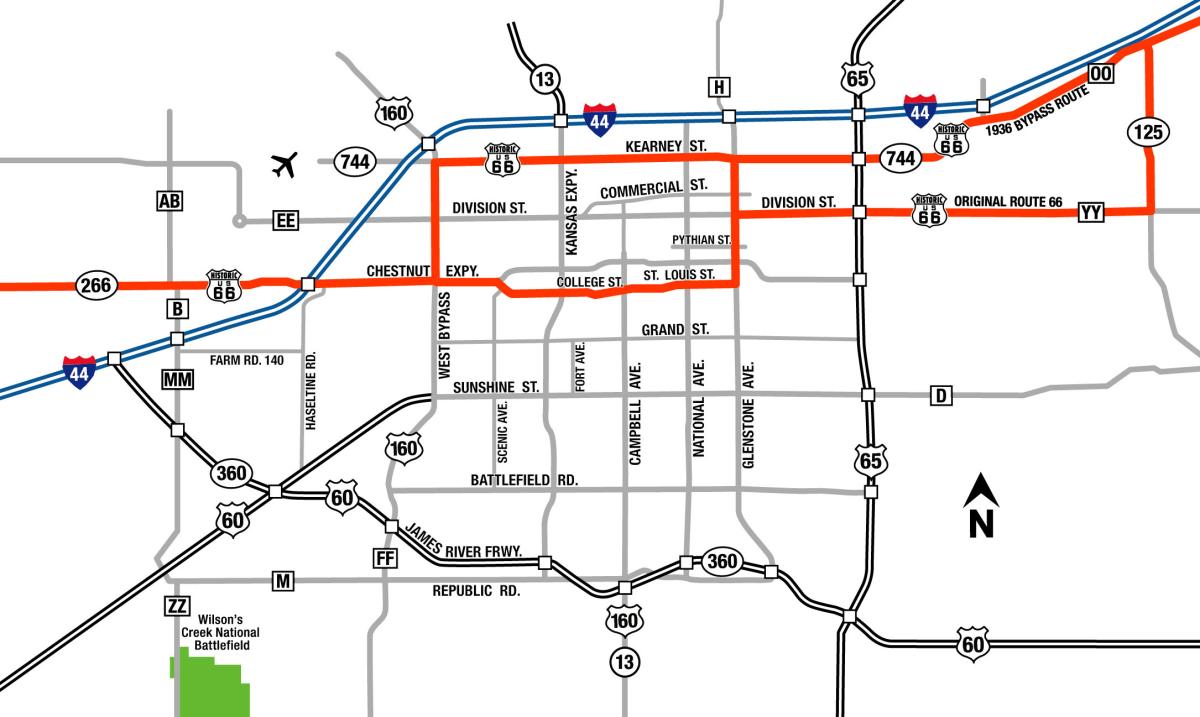 For many years, U.S. 66 passed directly through Springfield's Park Central Square, a favorite Springfield feature that is home to the city's history museum featuring an incredible gallery detailing the history of Route 66 and Springfield's role as the "Birthplace of Route 66." Fans of Route 66 won't want to miss this museum.
That's just a little information about Route 66. You can "get your kicks on Route 66" by visiting these points of interest along the historic Mother Road in Springfield.
The Route 66 Springfield Visitor Center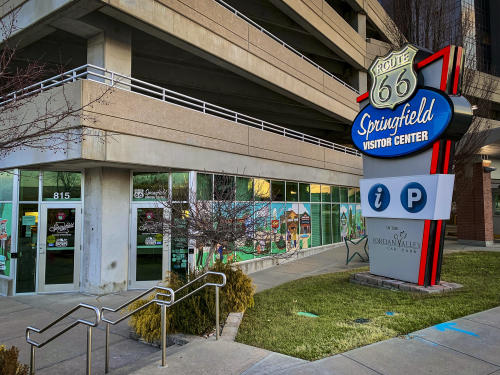 One of the first stops to make in Springfield for any Route 66 fan is the Route 66 Springfield Visitor Center, a primary source of information for any Mother Road adventurer. The center offers maps, driving directions and regional highlights that help visitors discover the top things to see and do in the Springfield area and some historical tidbits.