Springfield, Missouri is known as the birthplace of Route 66, beginning what would start as a national and cultural phenomenon that would take America by storm at the end of the 1920s. If you're cruising through Springfield and would love to see some iconic stops on your way, here are a few Route 66 stops that travelers and locals love.
Where To Stay
Springfield has a variety of accommodations to fit your desired experience, needs, and budget. Check out our places to stay page for more information. For accommodations on Route 66, see the locations below.
Best Western Route 66 Rail Haven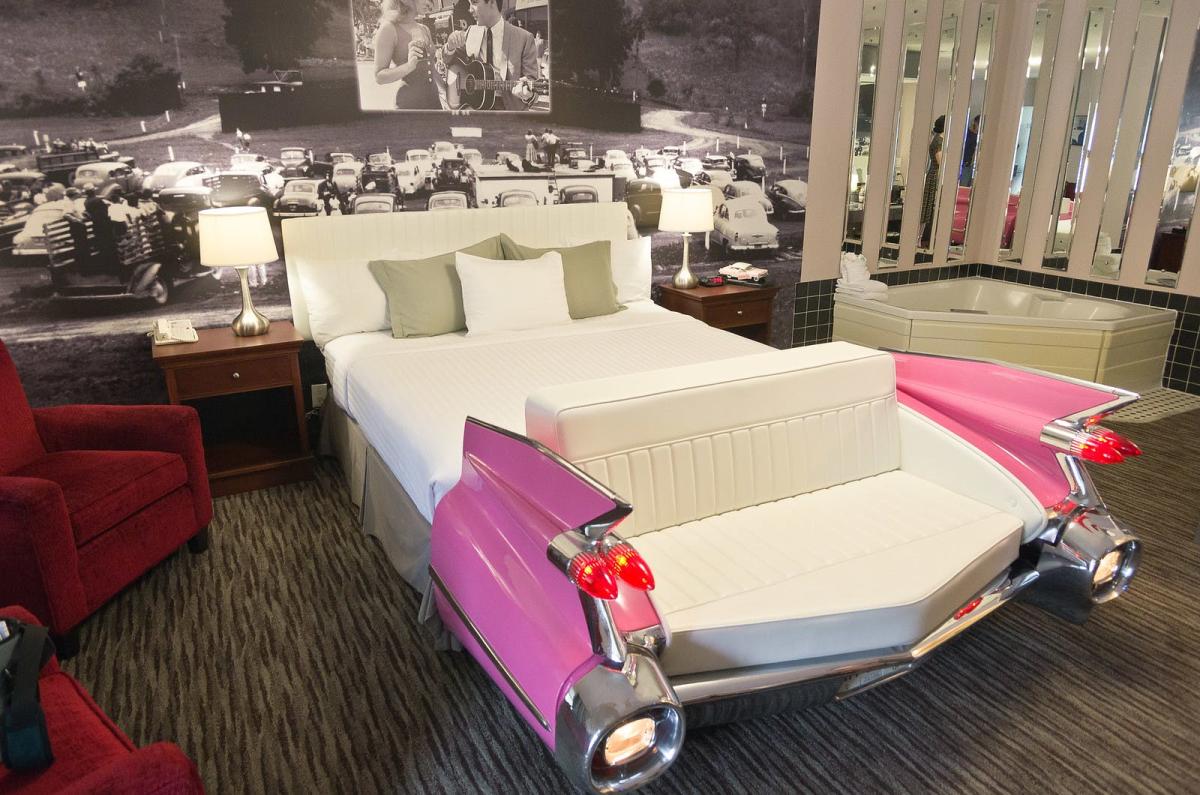 For 75 years Best Western Route 66 Rail Haven has been welcoming international guests along Route 66. The hotel, in fact, is listed on the National Register of Historic Places. This refurbished historic motel is set in beautifully landscaped grounds and offers complimentary continental breakfast, outside pool, spa and Route 66 pavilion.
Address: 203 S. Glenstone Ave., Springfield
Rockwood Motor Court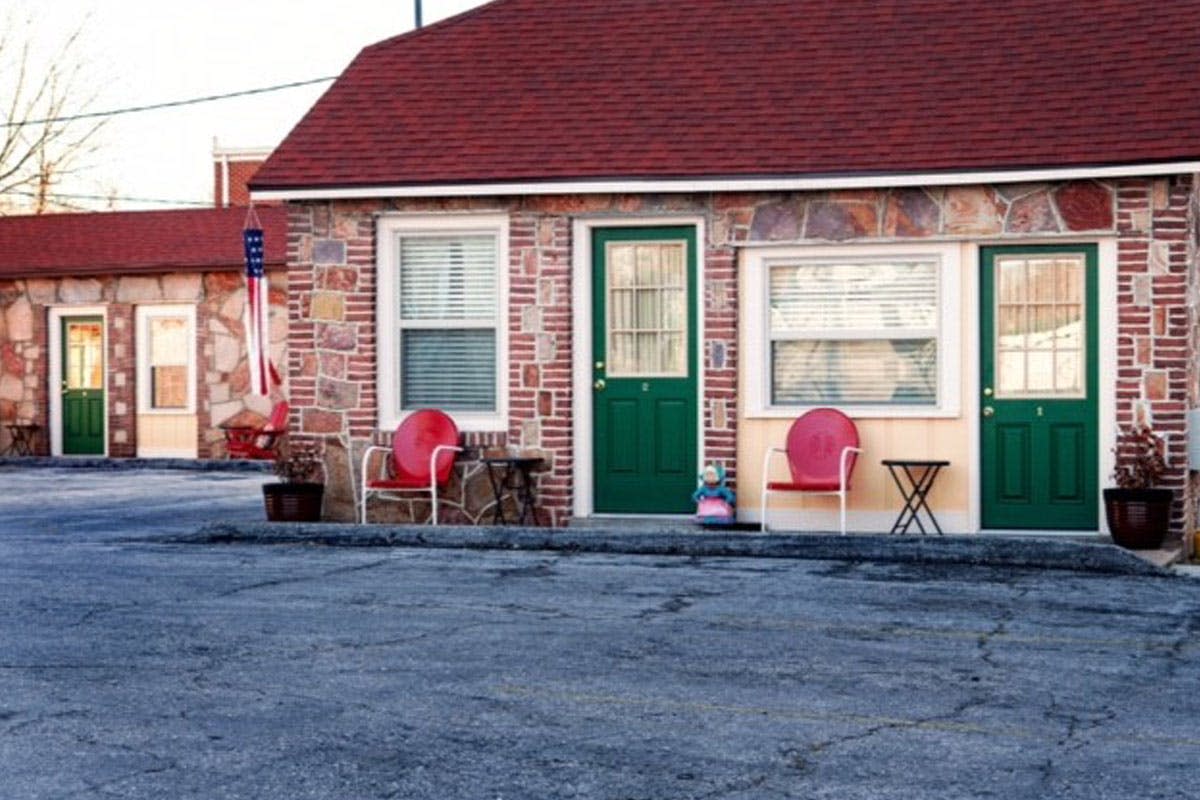 In 1929, Rockwood Court was built on Route 66 and Deverne Ruckman began operating it as a tourist camp. Ruckman also built a Shell Oil Filling (Gas) Station and house on the property. At that time, the address was 1902 College and the property was on the west edge of Springfield. Newly renovated in 2019, enjoy clean and comfortable room amenities while experiencing authentic motor court lodging. Each room is themed to an era of Route 66 with vintage décor, furniture and memorabilia.
Address: 2200 W. College St., Springfield
Things To Do
Route 66 Visitors Center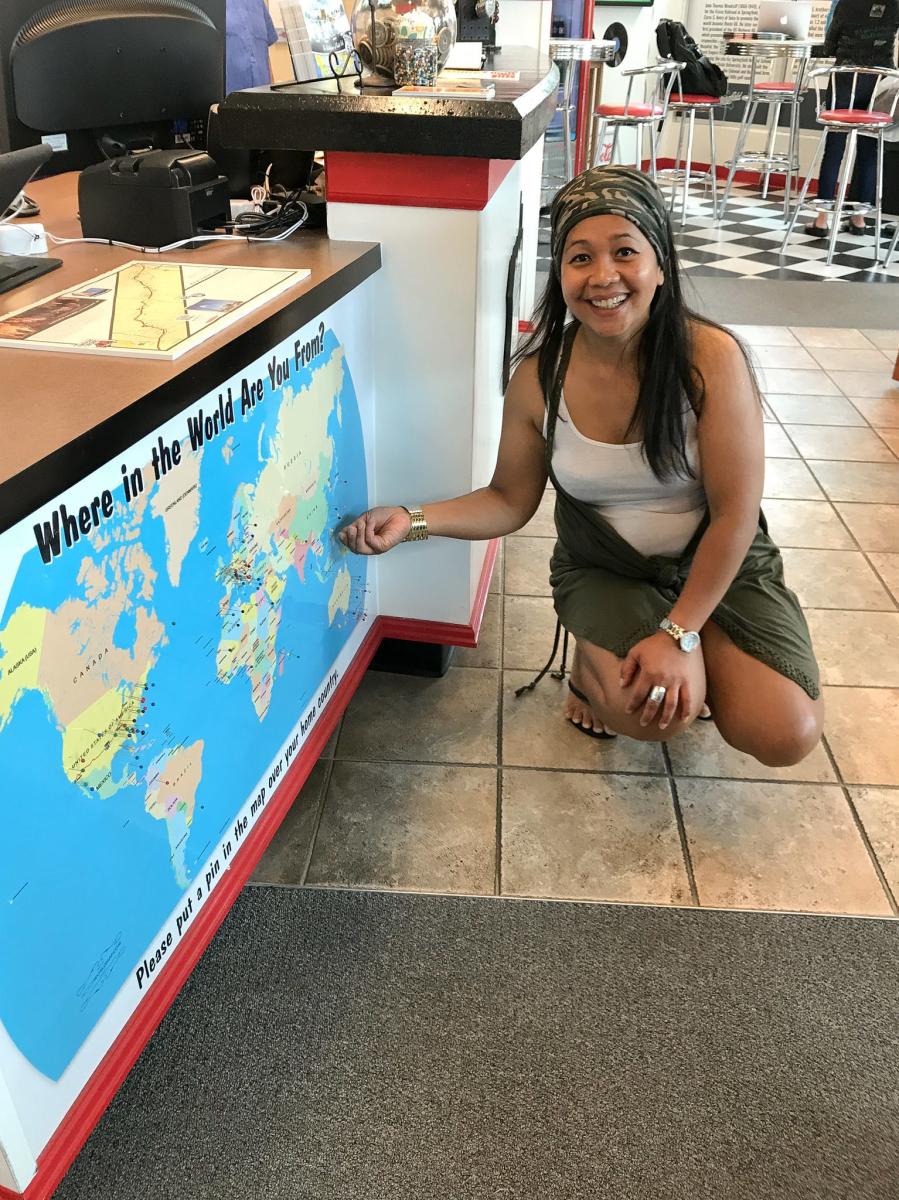 If you're not sure what to see in Springfield, start your adventure at the Route 66 Springfield Visitor Center for inspiration and mementos. The visitor center can provide maps, driving directions and heaps of information on all the fun things to see, do and experience in and around Springfield. 
Address: 815 E. St. Louis St., Springfield
Route 66 Car Museum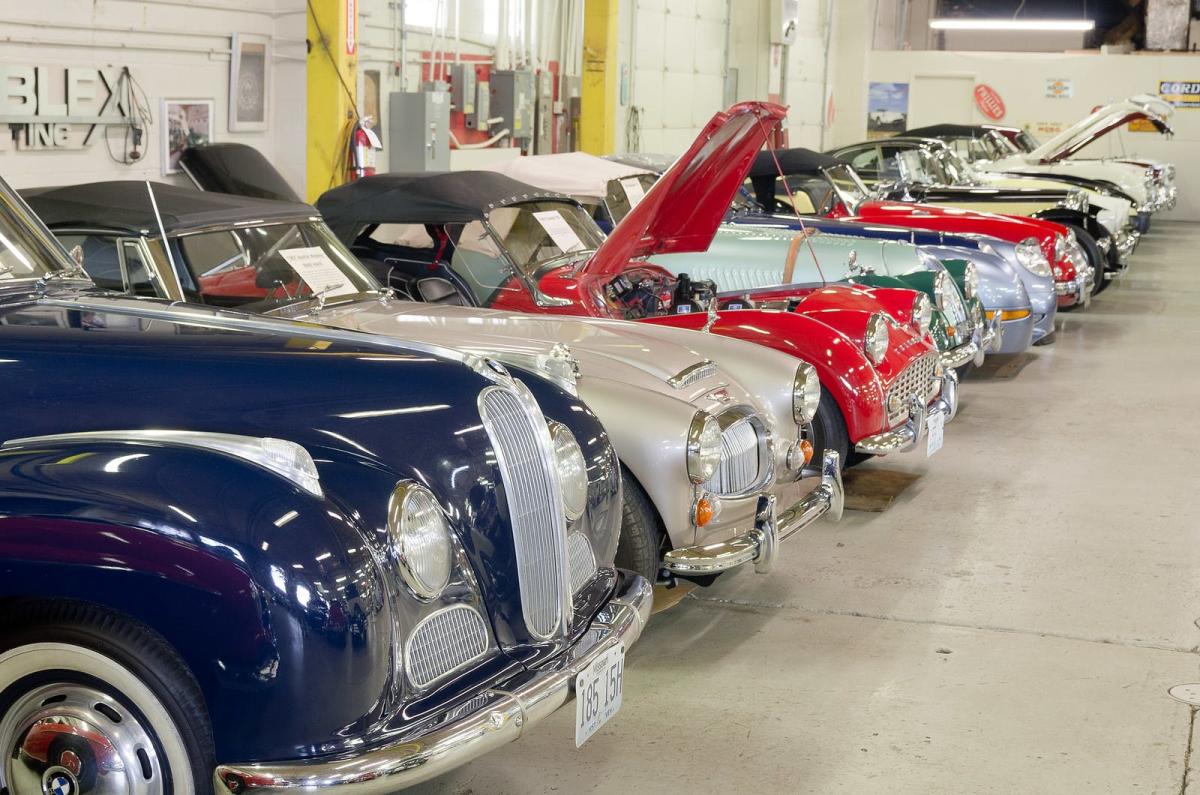 Car enthusiasts can step inside and view over 70 car models that owner Guy Mace has been collecting since 1990. View brass-era vehicles that date back to the early 1900s to celebrity cars that are famous for their time on the big screen. The museum houses seven Jaguars, two Rolls Royces, a 1963 Morgan owned by Desert Storm's General Norman Schwarzkopf, the famous ghost slinging Ecto-1 from "Ghostbusters," a Gotham Cruiser and more.
Address: 1634 W. College St., Springfield
History Museum on the Square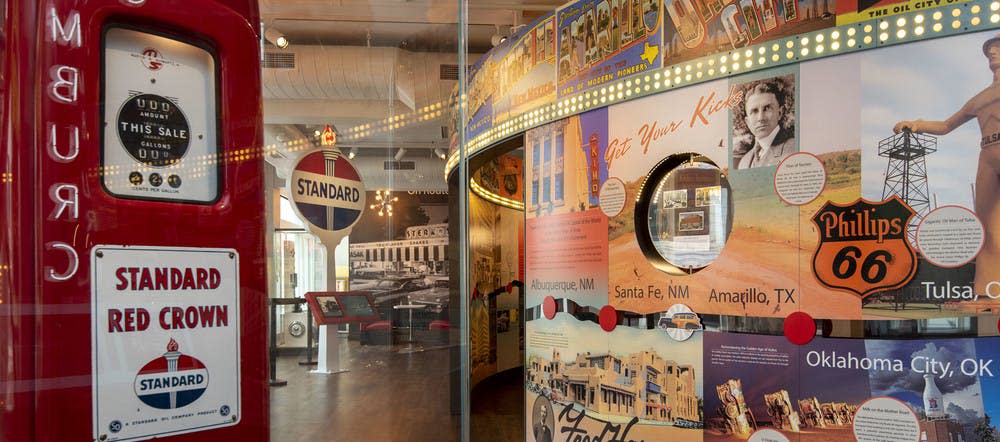 Route 66 fans can head to the History Museum on the Square to marvel at Springfield's rich history displayed on three floors with a traveling exhibit space and six permanent galleries, including a Route 66 section. Review the Route 66 gallery of photos, memorabilia, signs and interactive exhibits that showcase the historic highway.
Address: 154 Park Central Square, Springfield
Abou Ben Adhem Shrine Mosque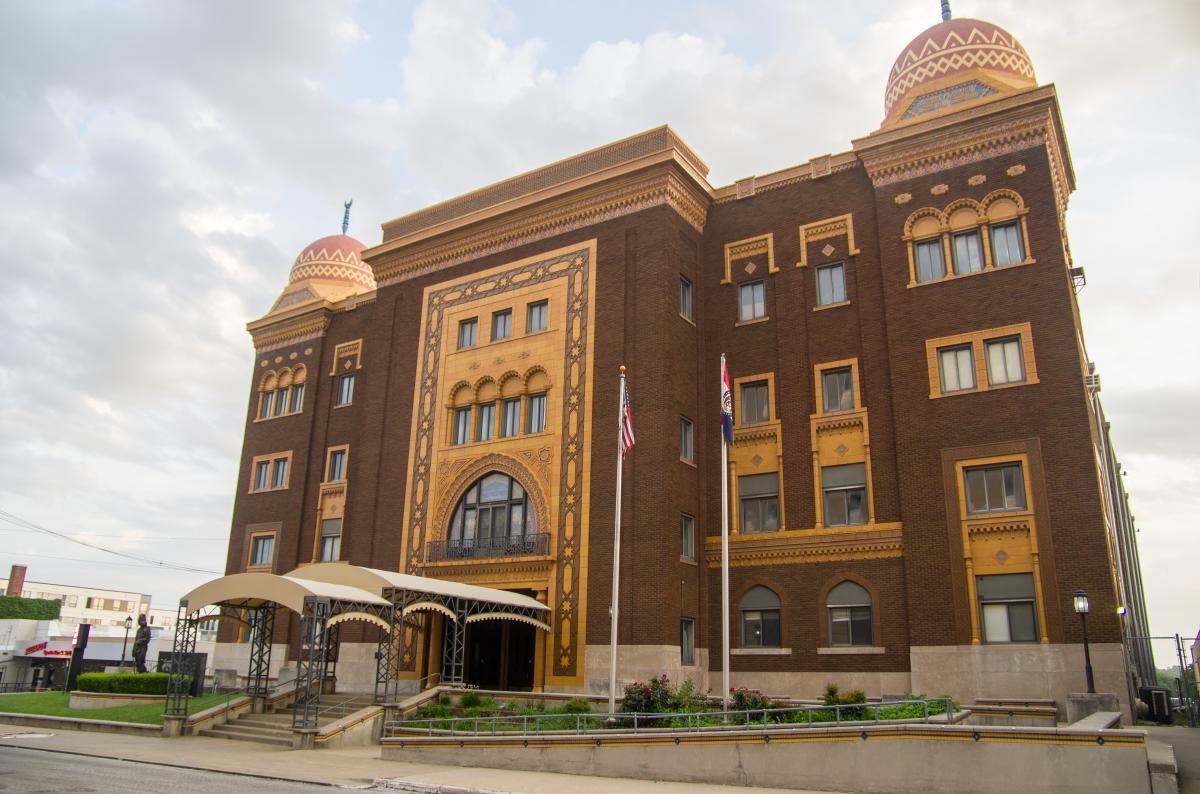 At its creation, the structure boasted the largest auditorium west of the Mississippi River and the second-largest stage right behind the New York Metropolitan Opera Theater. The building has been host to numerous community events including circuses, telethons, war bond drives, revivals and presidential visits from Truman, Roosevelt and Reagan. The facility has had an eclectic range of performers on the beautiful stage from the Vienna Singers to Elvis Presley to modern performers such as the Blue Comedy Tour and Rob Zombie.
Address: 601 E. St. Louis St., Springfield
Gillioz Theatre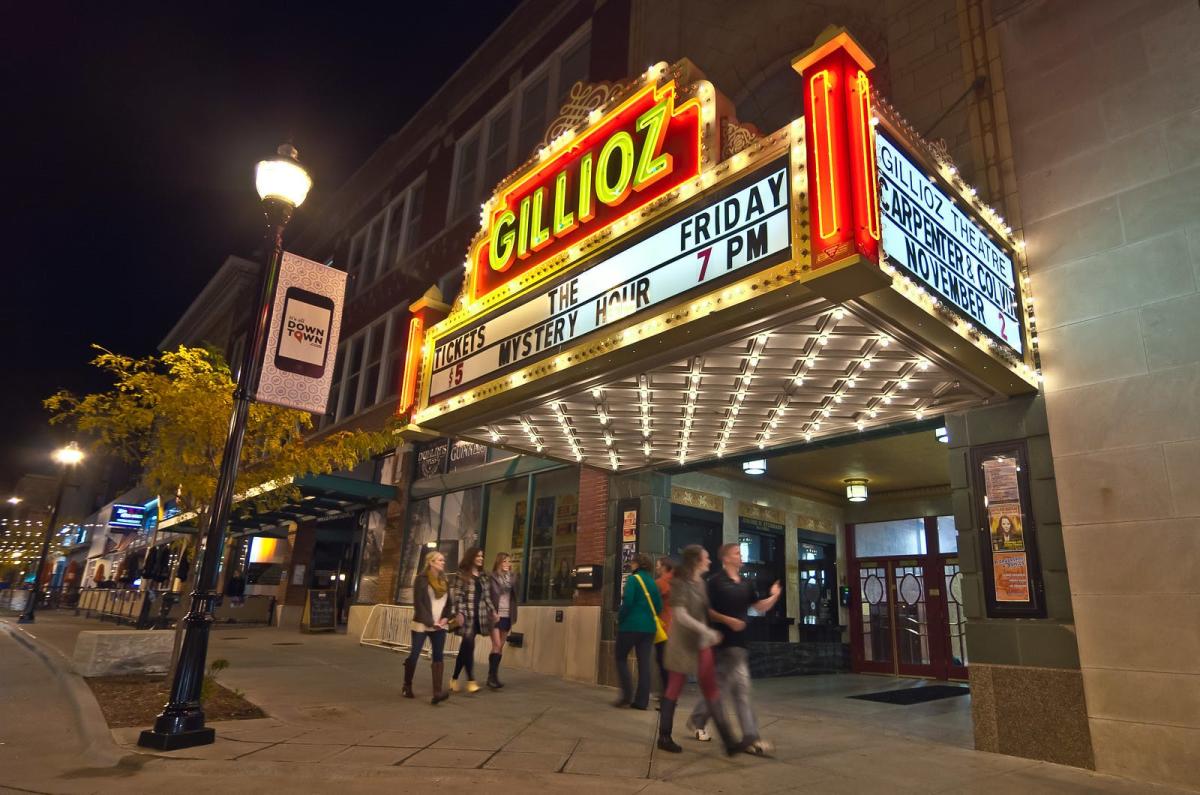 Opening in 1926, the historic Gillioz Theatre was originally built for concerts and silent movies to draw in patrons traveling on Route 66. Some of the most famous guests that have performed there include Dave Chappelle, Elvis Costello, George Clinton, Parliament Funkadelic, Kacey Musgraves and others. After it closed in the 1980s, the theatre was revamped and reopened and is now used mainly as an entertainment venue for comedians, musicians and movies. 
Address: 325 Park Central East, Springfield
Gary's Gay Parita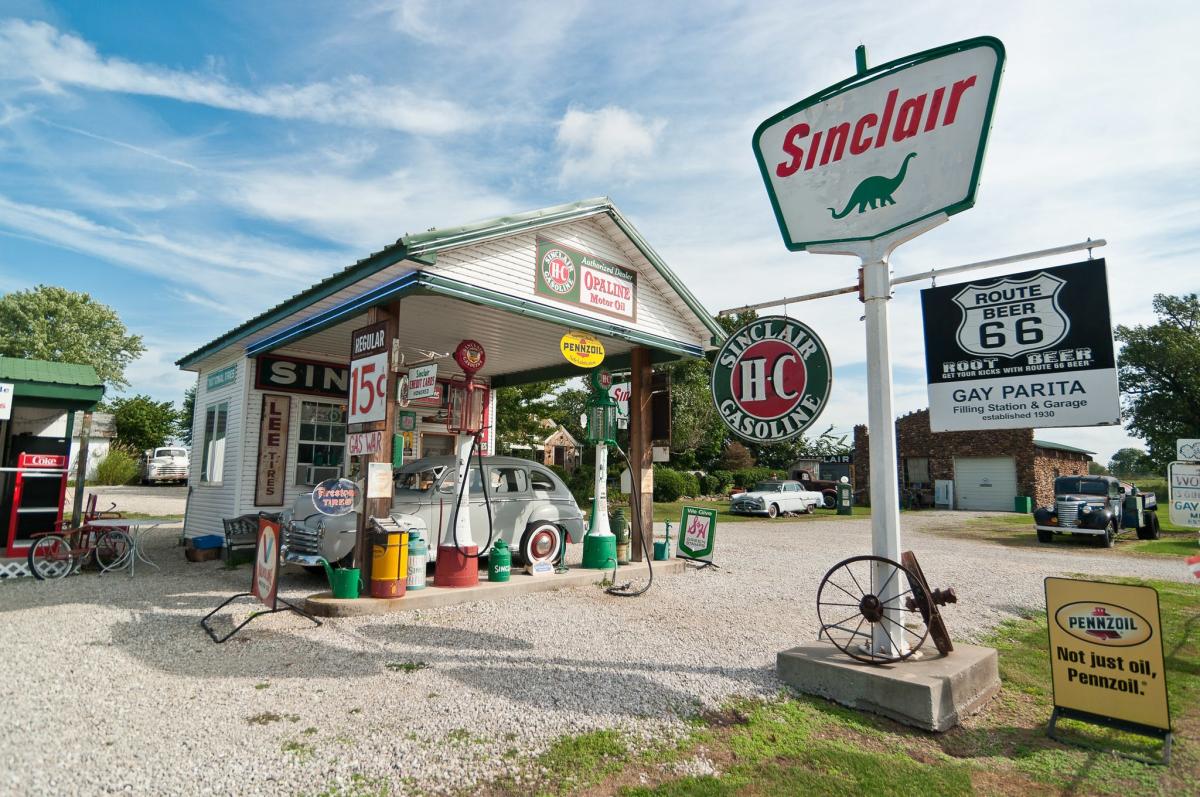 About 25 miles west of Springfield, Missouri, Gary's Gay Parita is a 1934 Sinclair gas station stuck in time with great attention to detail.
Address: 21498 MO-266, Everton
Red Oak II
A modern ghost town modeled after his hometown, artist Lowell Davis rebuilt his hometown, Red Oak, just off Route 66 near Carthage, Missouri. Explore restored buildings such as a Phillips 66 station, an old schoolhouse, feed store, diner, town hall, jail, several homes and more. Make sure to stop by the on-site art museum to view more of Davis' work.
Address: 12275 Kafir Road, Carthage
Places To Eat
College Street Cafe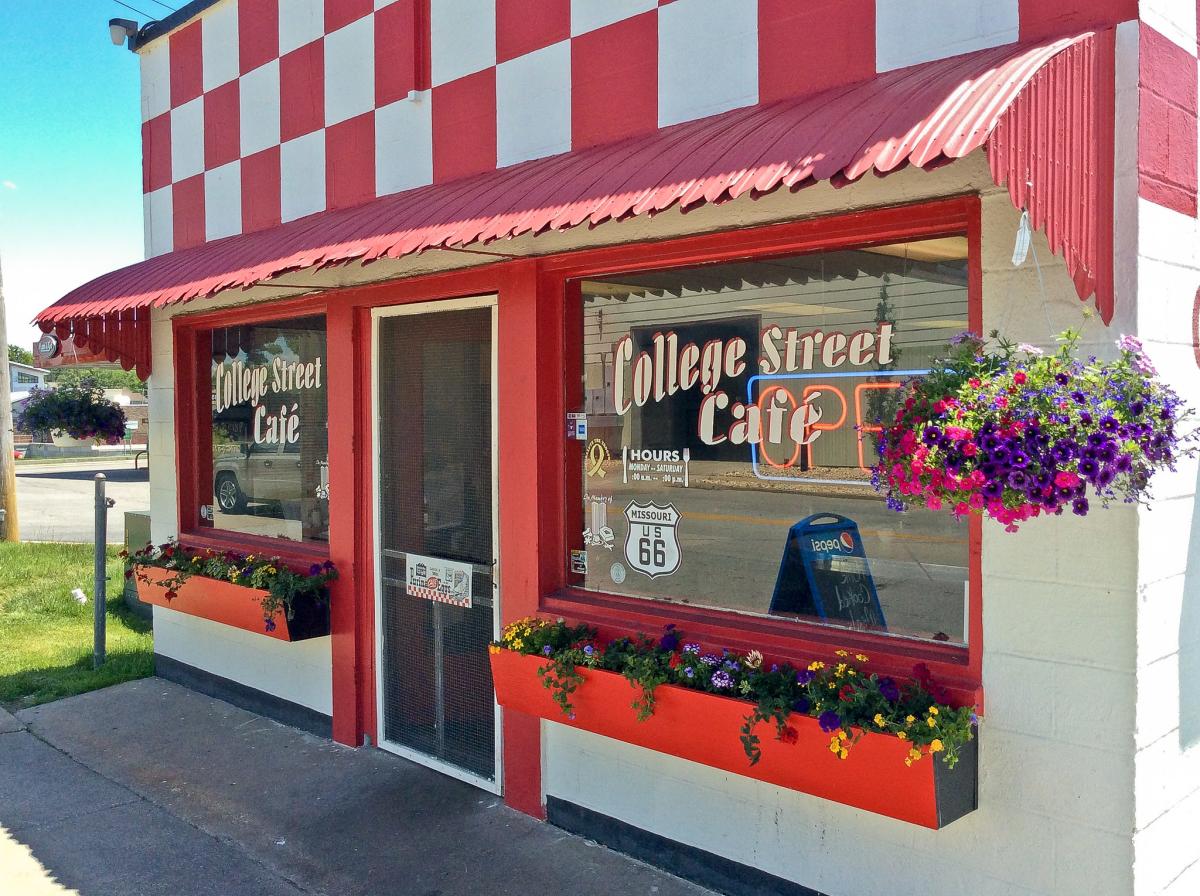 Located on Historic Route 66, the quaint College Street Cafe is the perfect stop for hungry travelers. With down-home cooking as their staple, they want all of their customers to feel as though they are sitting at mama's table every time they come in.
Address: 1622 W. College St., Springfield
Route 66 Steak 'n Shake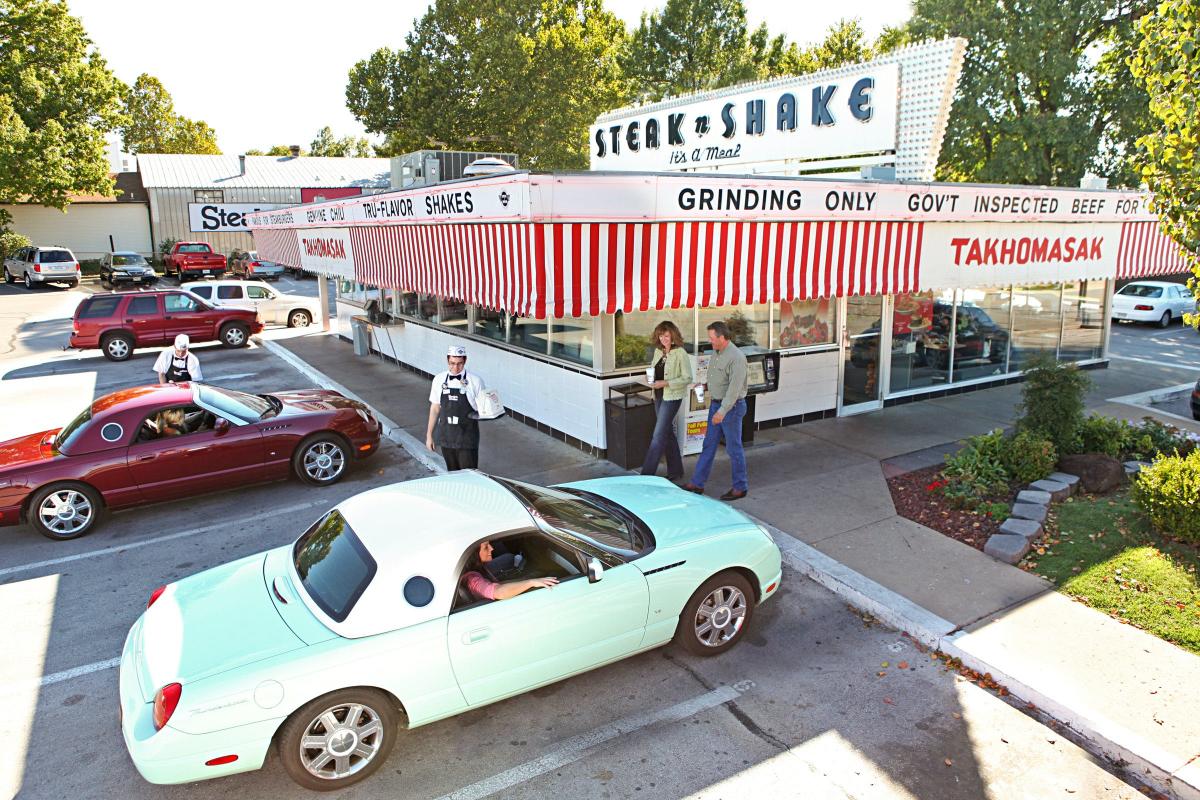 As only one of three locations still located on Route 66, the Route 66 Steak N' Shake was placed on the National Register of Historic Places in 2012 and still houses the original signage. Guests can take advantage of the curbside service this location still offers.
Address: 1158 E. St. Louis St., Springfield
Red's Giant Hamburg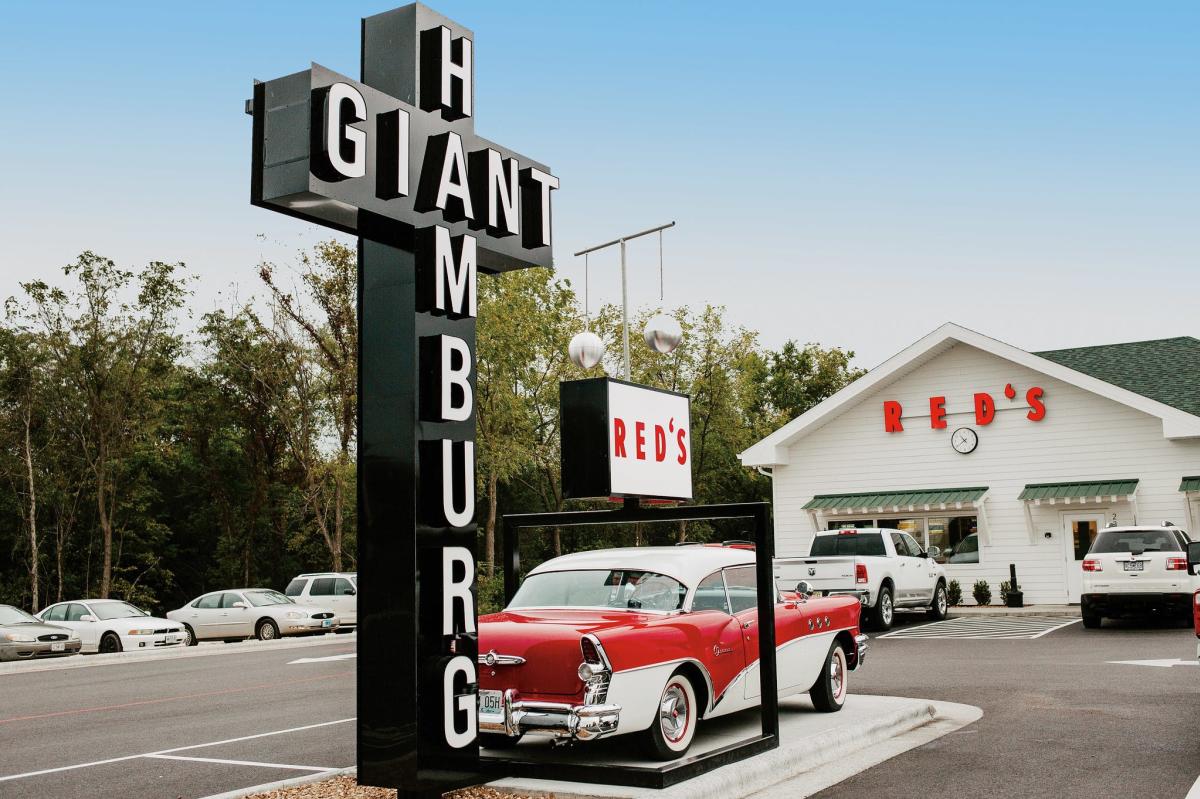 Though the restaurant opened in 2019, its history goes back to the 1940s when the original Red's opened its doors on historic Route 66 and was the first drive-thru restaurant known in America. The unusual name is due to the sign being cut off at the bottom so it would fit under power lines.
The new restaurant (no longer on Route 66)  features the same old-fashioned hamburgers, fries, pinto beans, ice cream and other menu items that were available from the original restaurant. You'll also see a sign just like the one from the original and a busy drive-through window.
Address: 2301 W. Sunshine St., Springfield
Hangar Kafe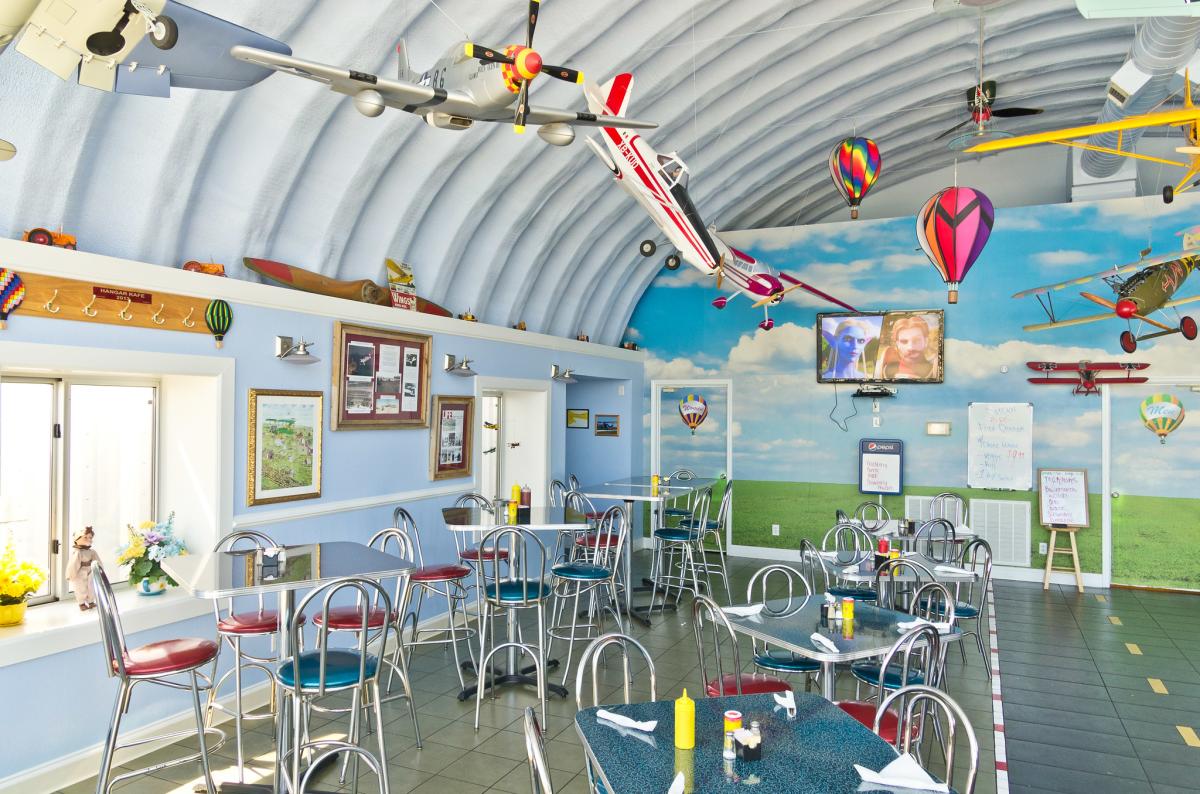 Located in an airplane hangar about an hour from Springfield, Miller's Hangar Kafe is decorated with soaring planes hung high in the ceiling, hot air balloons and a mural of the countryside. Some menu favorites include fried chicken, the hot beef and the pork tenderloin, cheeseburgers, and steaks on Friday and Saturday nights.
Address: 3103 Lawrence 1070, Miller
Supertam on 66
A Superman Museum and ice cream parlor on Route 66, check out some amazing superhero memorabilia and cool off with an ice cream cone.
Address: 221 W. Main St., Carterville