The great outdoors is open for business. Springfield is home to dozens of outdoor trails, parks, and attractions that will surely satisfy your desire for adventure. We've compiled a list of some of our most popular outdoor attractions that will get you out and about.
Where To Stay
Springfield has a variety of accommodations to fit your desired experience, needs, and budget. Check out our places to stay page for more information.
Day 1
Breakfast at Tea Bar & Bites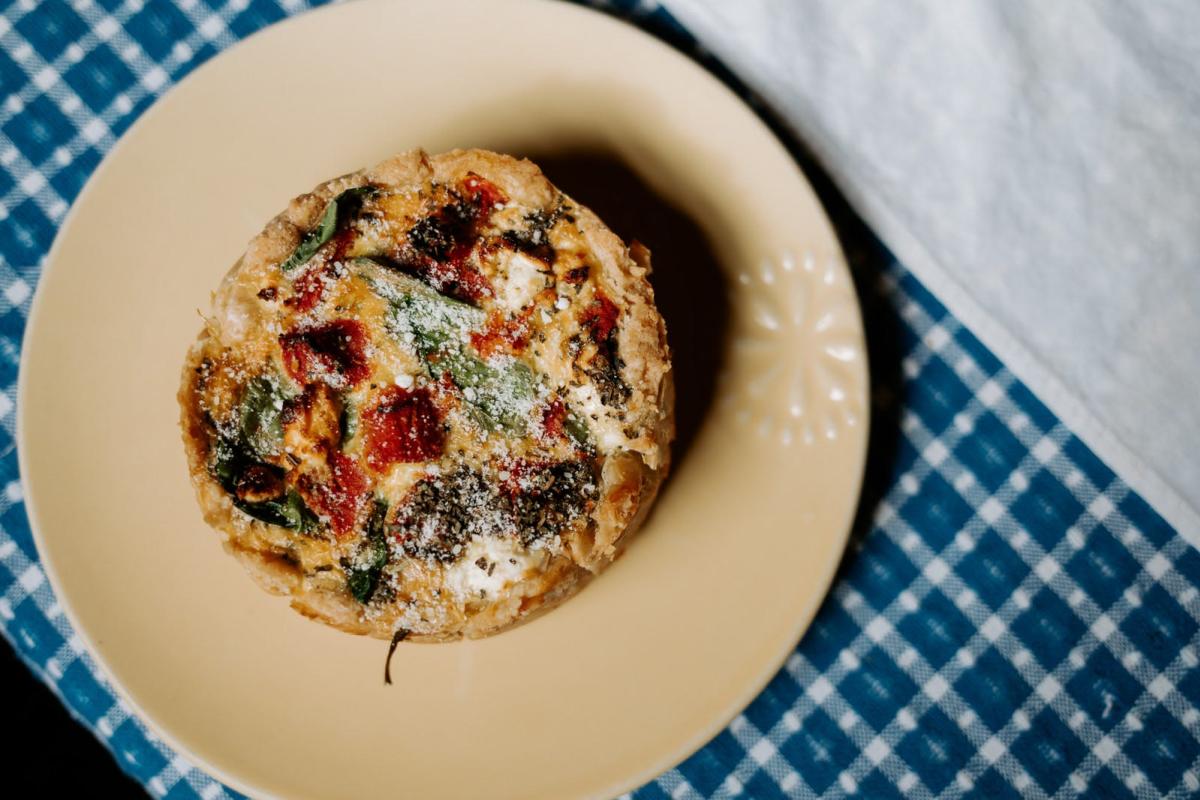 Start the morning with breakfast on the Tea Bar & Bites patio. Serving tea and brunch from 8:30 AM-4PM, Tea Bar & Bites makes the outdoors enjoyable with covered patio seating. A customer favorite breakfast item on the menu is the quiche of the morning that can change daily. 
Address: 621 S. Pickwick Ave., Springfield, MO 65804
Walk Through The Springfield Botanical Gardens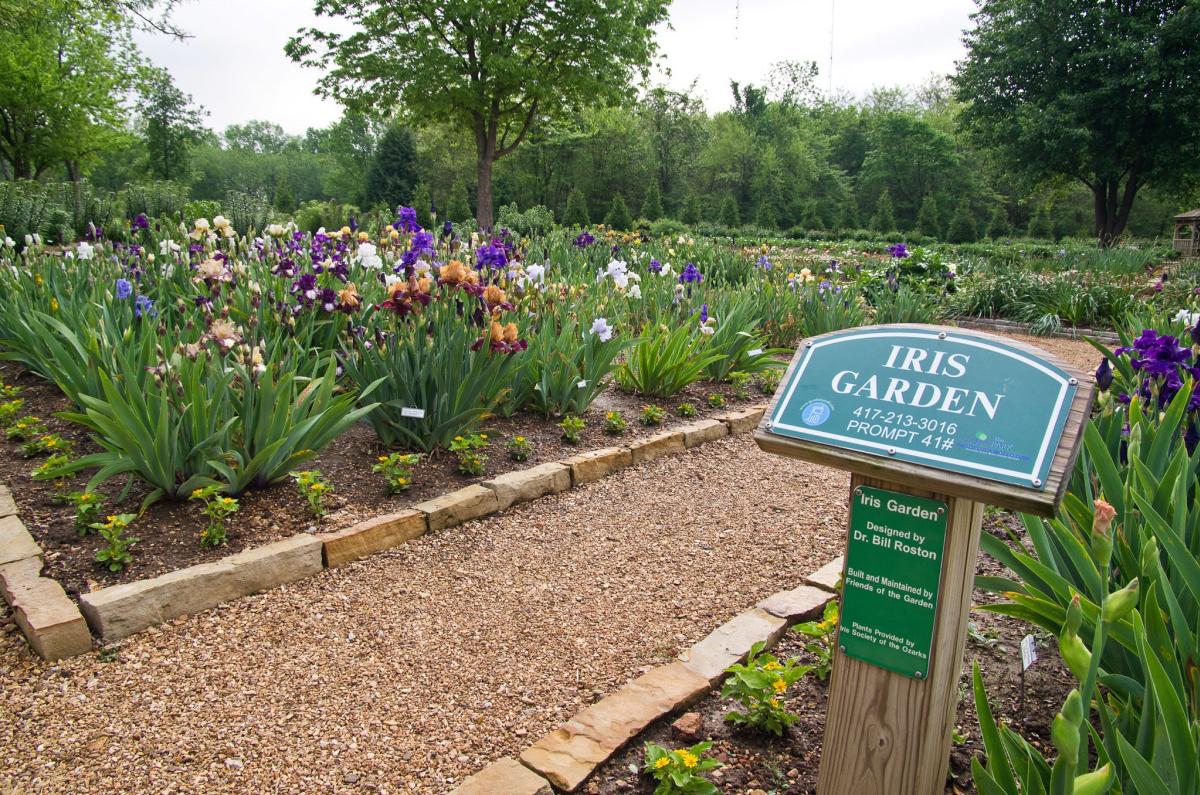 Walkthrough the various botanical gardens of Nathanael Greene/Close Memorial Park. Enjoy the beautiful flowers and Japanese architecture in the Mizumoto Japanese Stroll Garden, or walk the trails along Lake Drummond. There are over 20+ themed gardens to explore along with the Roston Native Butterfly House. 
Address: 2400 S. Scenic Ave., Springfield, MO 65807
Bass Pro Shops/Wonders of Wildlife National Museum & Aquarium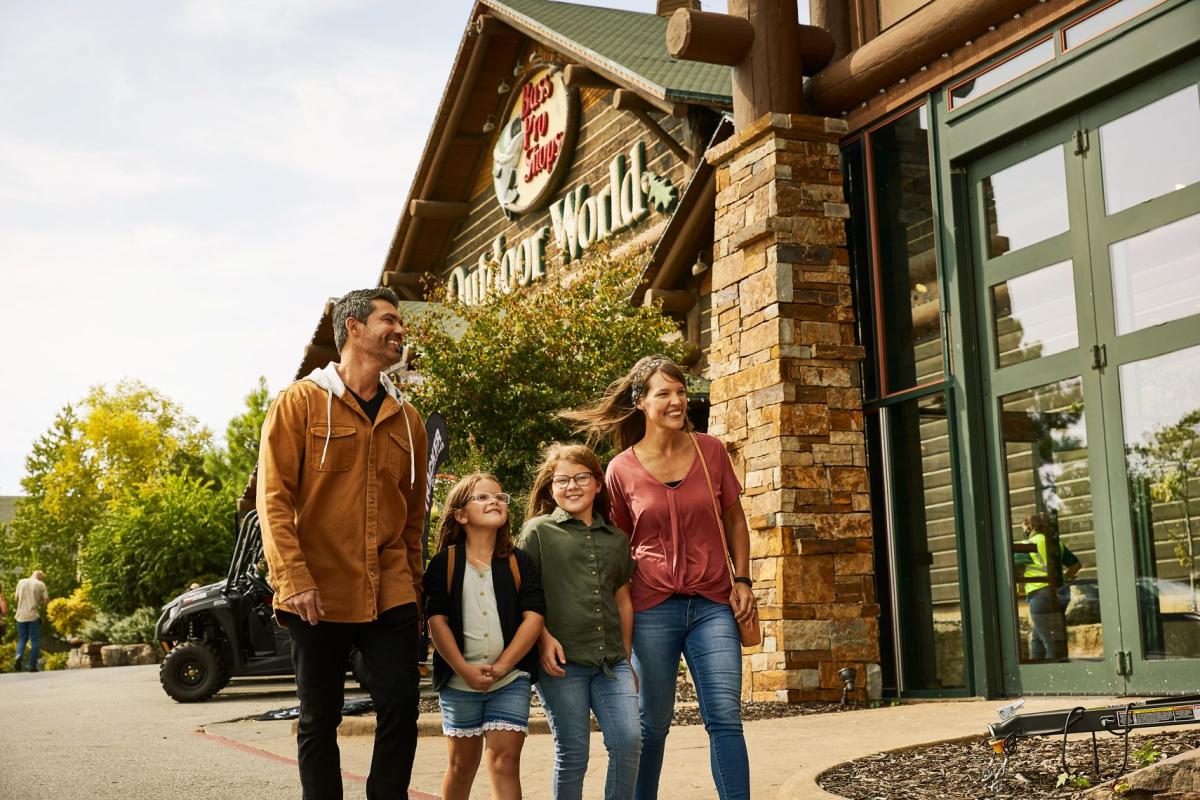 Outdoor lovers have to visit The "Grandaddy" of All Outdoor Stores. The 500,000-square-foot store is home to many outdoor items from camping supplies, to firearms, to your next fishing vessel. Bass Pro Shops is also home to the National Sporting Arms Museum, the National Archery Hall of Fame and the Motorsports Museum. If you have some time, pop over to Wonders of Wildlife National Museum & Aquarium to see all kinds of aquarium creatures. 
Address: 1935 S. Campbell Ave., Springfield, MO 65807
Lunch at Bambino's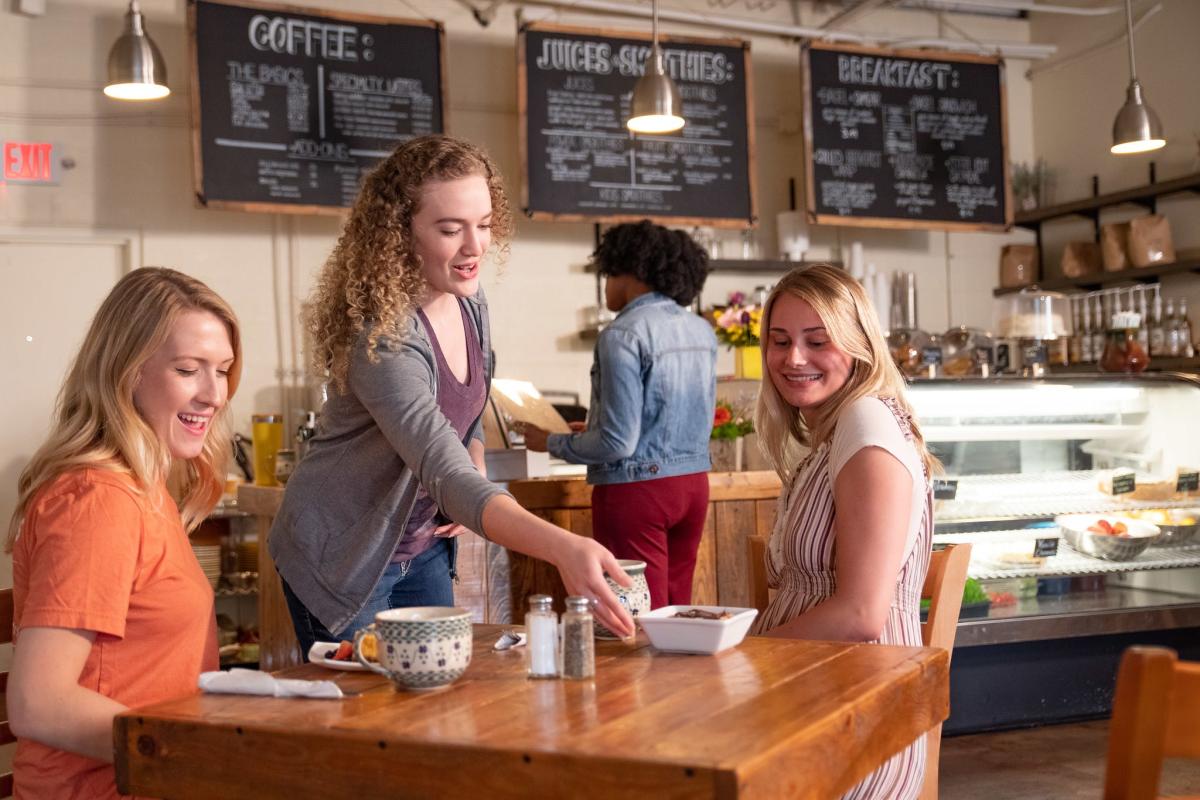 Finally, end your adventure at Bambino's Cafe for a plate full of Italian food. Start off your meal with a bit of bruschetta or plate of toasted ravioli. After that, it's all about the pasta. Try everything from fettucini alfredo to baked ziti and spaghetti and meatballs.
Address: 1141 E. Delmar St, Springfield
Sculpture Walk/Mural Hunting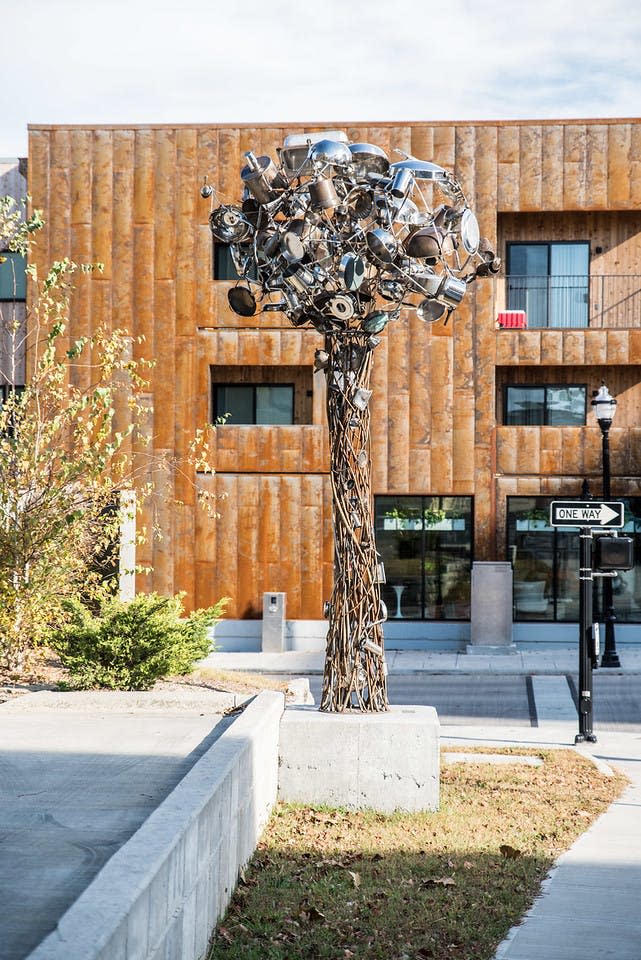 Head to downtown Springfield to see an outdoor art museum. The Springfield Sculpture Walk has sculptures scattered all over downtown, making it the only museum without walls in the Ozarks. For more outdoor art, check out the murals in Springfield to see over 40 works of art by local artists.
Kayak at Lake Springfield Boathouse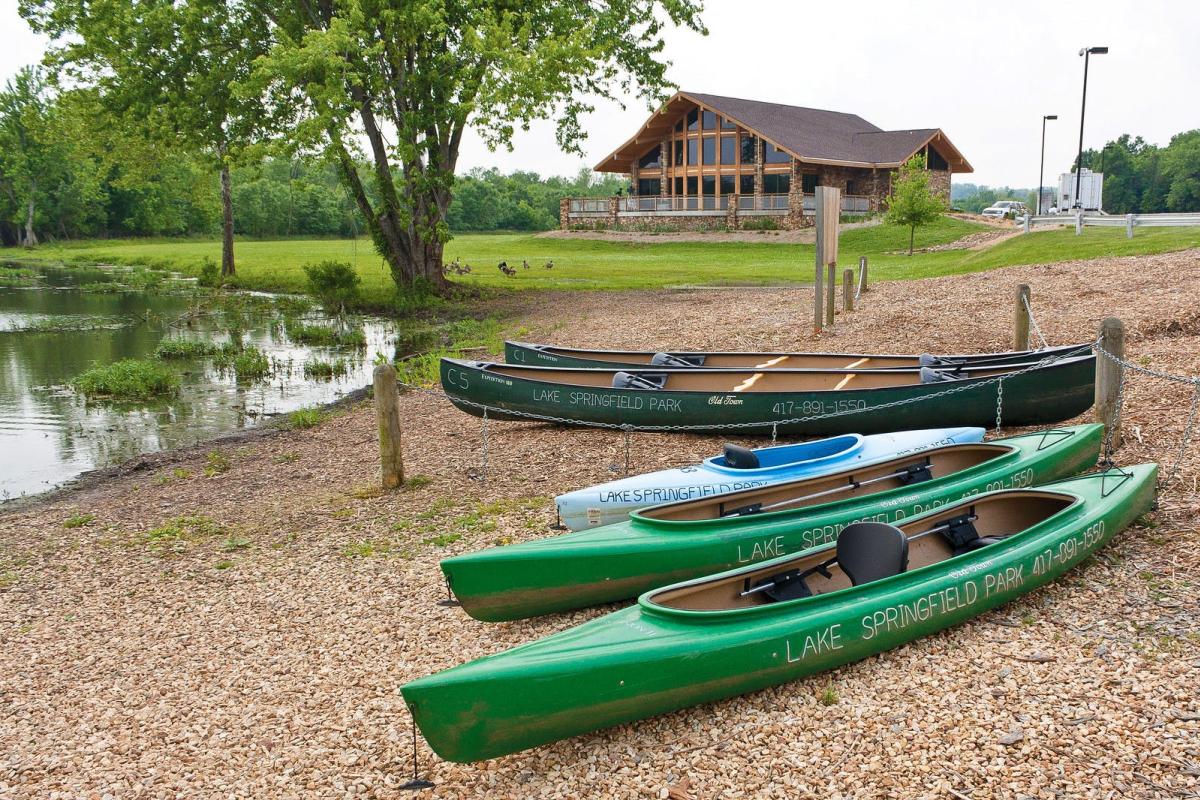 Head back to Springfield to relax and float in Lake Springfield. Rent a few kayaks for you and the whole family to paddle around the lake. 
Address: 2312 E. Lake Springfield Park Road, Springfield
Dinner Option 1: The Order and Drinks at Vantage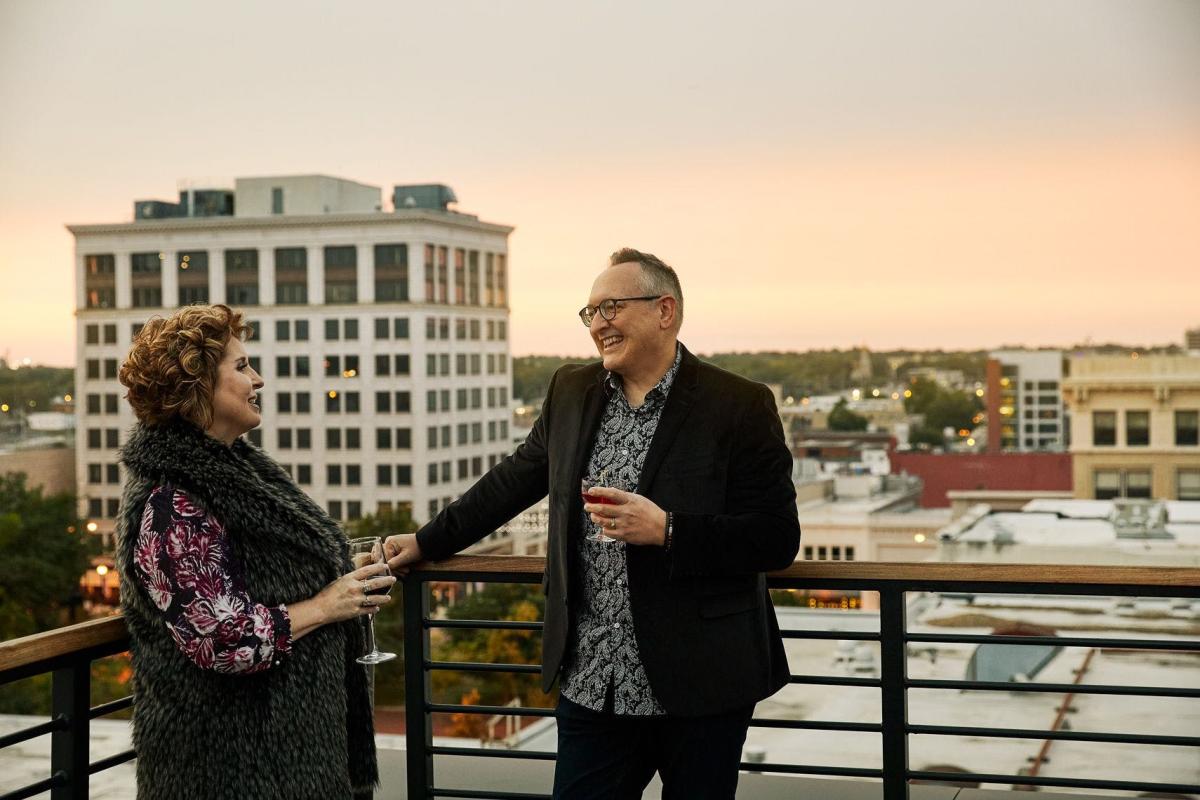 To finish off the night, stay downtown and head to The Order at Hotel Vandivort for burgers, seafood and lamb chops. Treat yourself to a local dessert of Askinosie Chocolate and Coffee Ethic Pot De Creme to finish off your meal. For the best view in Springfield, check out Vantage Rooftop Lounge & Conservatory for drinks on the outdoor patio.
Address: 305 E. Walnut St., Springfield
Dinner Option 2: Night At Hammons Field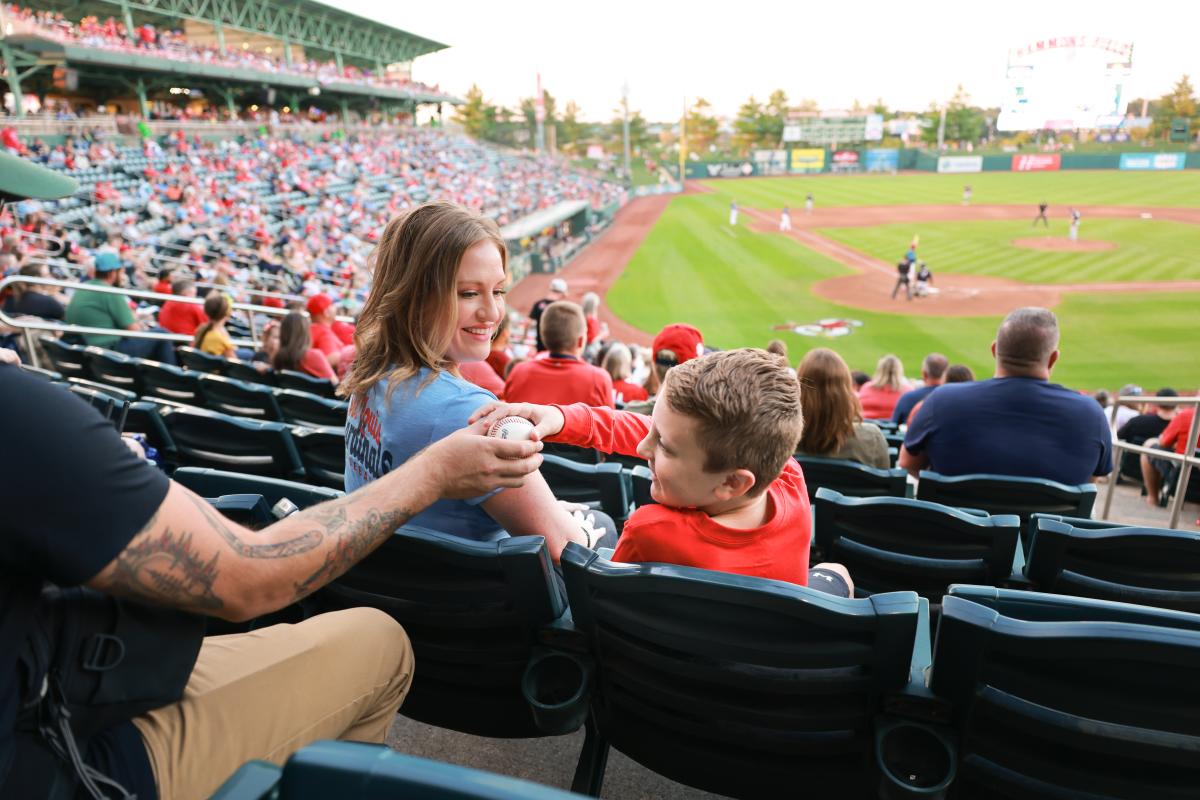 If you love baseball, make it at night at Hammons Field to watch the Springfield Cardinals play. For some people, attending a Springfield Cardinals AA baseball game is all about home runs, foul balls, strikeouts and other game details. For others, the food promotions, giveaways, on-field contests and all the wackiness they entail are the reasons to attend.
Address: 955 E. Trafficway St., Springfield
Day 2
Breakfast and Shopping at the Farmers' Market of the Ozarks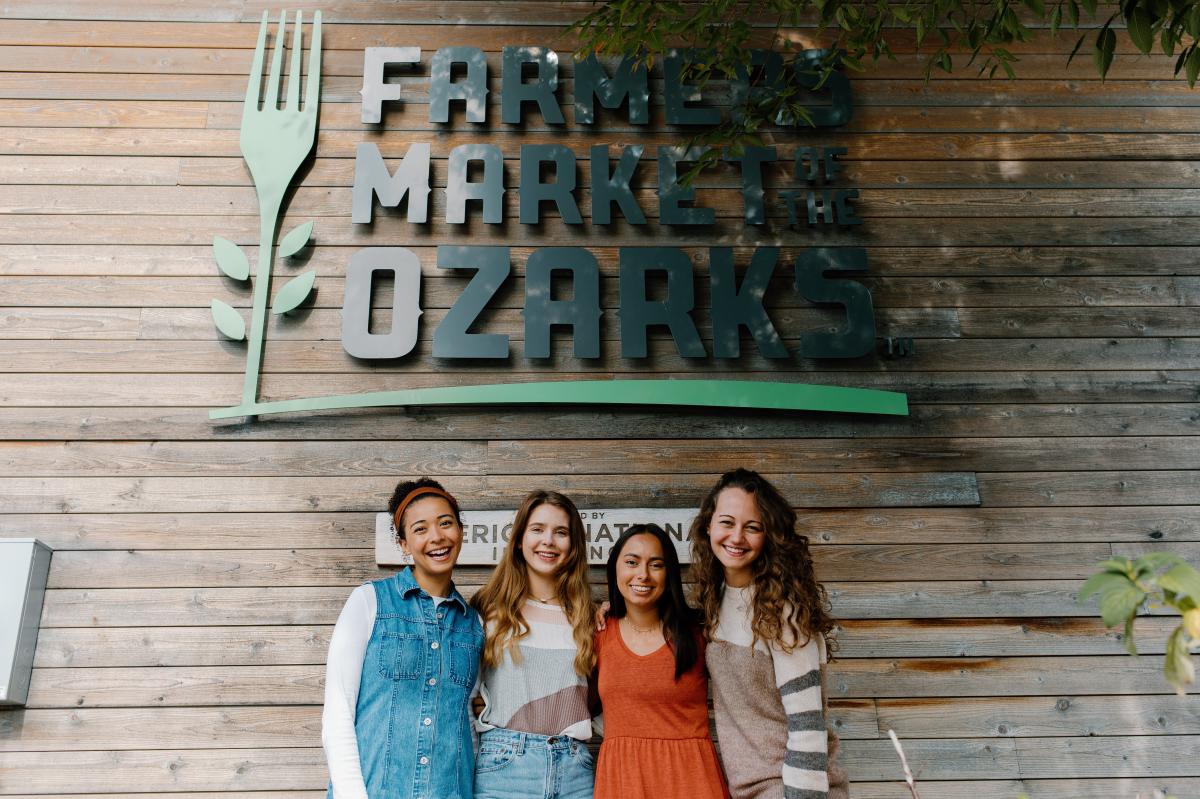 Springfield has a variety of farmers' markets open every Saturday morning. For close-by markets, head to the Farmers' Market of the Ozarks for local honey, fruits, veggies, homegrown flowers, smoked meats, sauces and spices. The market also is home to dozens of food trucks and vendors that are the perfect place to try some local culinary creations.
Address: 2144 E. Republic Road, Springfield
Fantastic Caverns and Smallin' Civil War Cave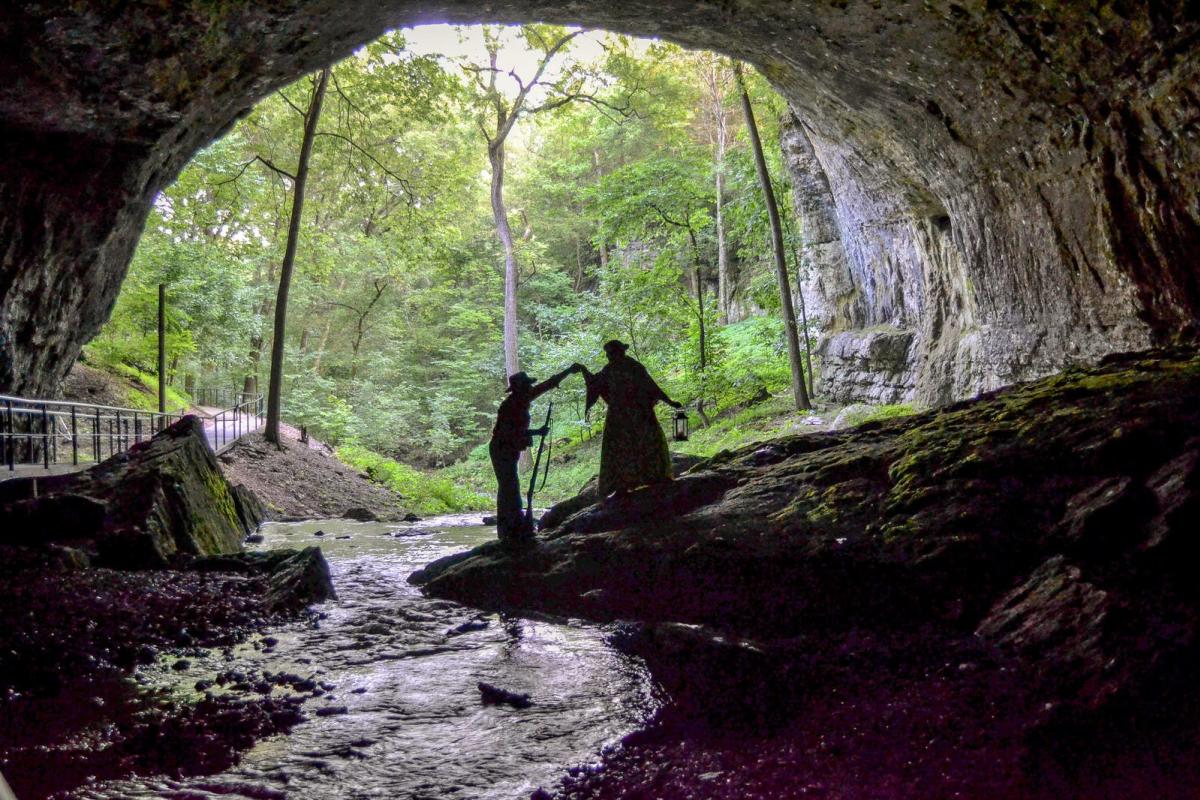 In Ozark, Missouri sits Smallin Civil War Cave. Discovered in 1818, Smallin Civil War Cave features a breathtaking 10-story arch that leads you into rich human history and rare cave life that begins all the way back with the Native Americans. The cave is open year-round for guided, half-mile walking tours accessible with strollers, wheelchairs and mobility scooters. Visitors can walk through the cave and see rare bristly cave crayfish, blind cave salamanders, an array of bats and fossils embedded in the cave's walls.
Address: 3575 N. Smallin Road, Ozark
Lunch & Brews at Wire Road Brewing
Head to the southwest part of Springfield for lunch and some great brews at Wire Road Brewing. The brewery's expansive patio and yard games make for a great place to relax and have fun during a beautiful day. For lunch, grab a bite at one of the rotating food trucks that pop up each day.
Address: 4453 S. Timbercreek Ave., Battlefield
Wilson's Creek National Battlefield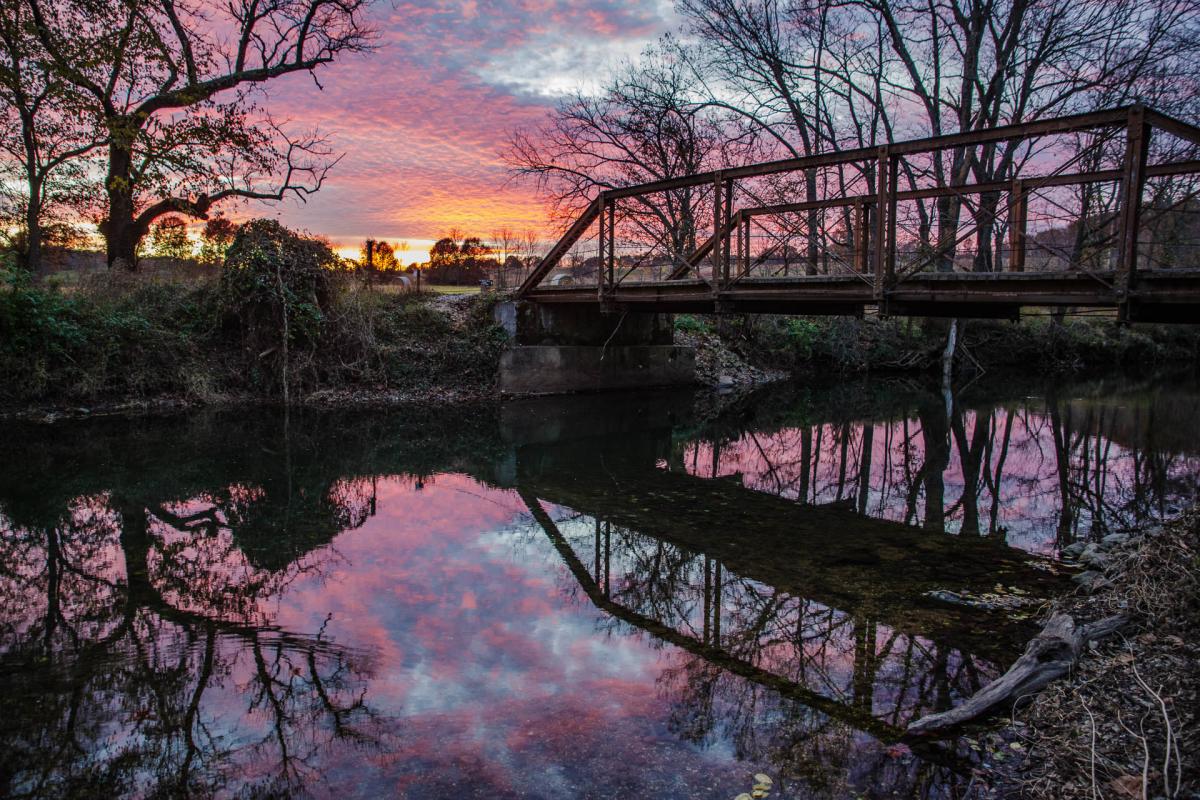 For a walk through history, your next outdoor stop should be Wilson's Creek National Battlefield. The battlefield southwest of Springfield near Republic preserves the site of the Battle of Wilson's Creek. Fought on August 10, 1861, the battle was the first major American Civil War engagement west of the Mississippi River. Guests can drive through the battlefield and observe what remains of this historic battlefield.
Address: 6424 W. Farm Road 182, Republic
Dinner at Lambert's Cafe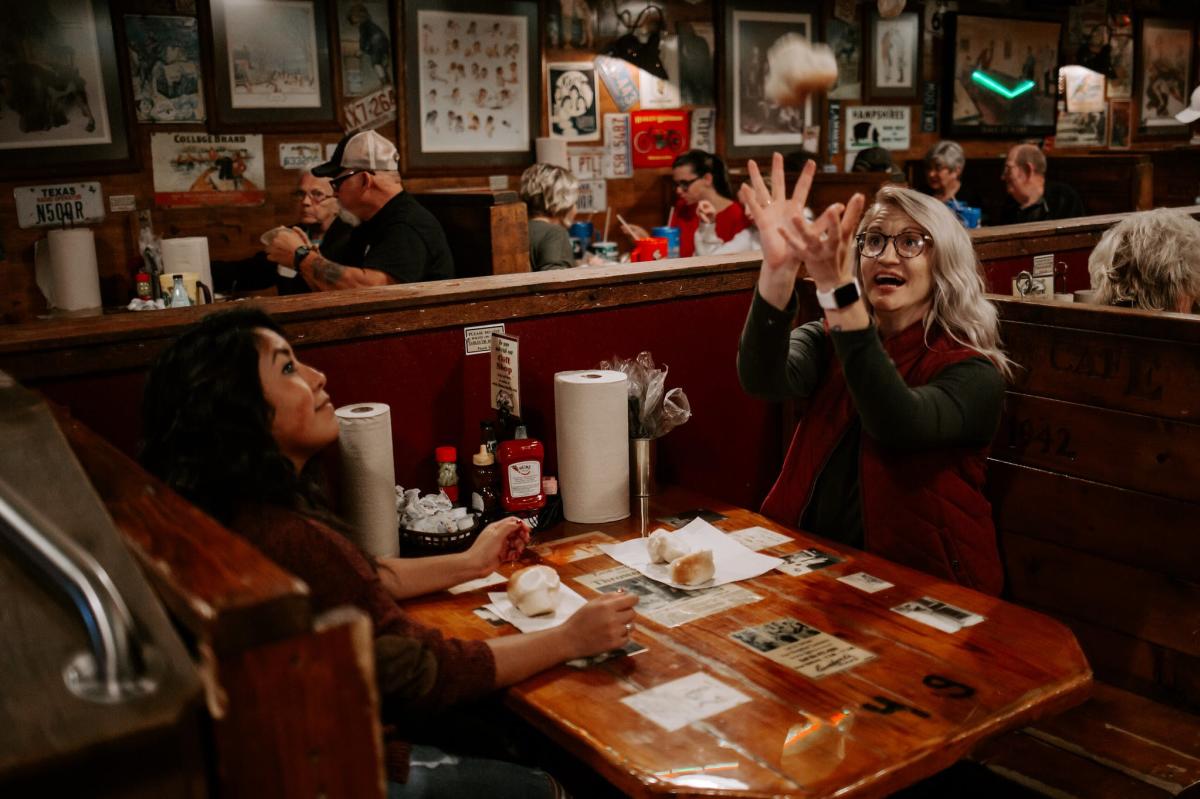 Home of "Throwed Rolls" Lambert's Cafe is a great stop for southern comfort food. Besides hot and ready rolls thrown right to the table, you can do classics like chicken fried steak, chicken pot pie or for something a little weird, such as frog legs or chicken livers. 
Address: 1800 W. State Hwy J, Ozark
Day 3
Breakfast At Aviary By Lavender Falls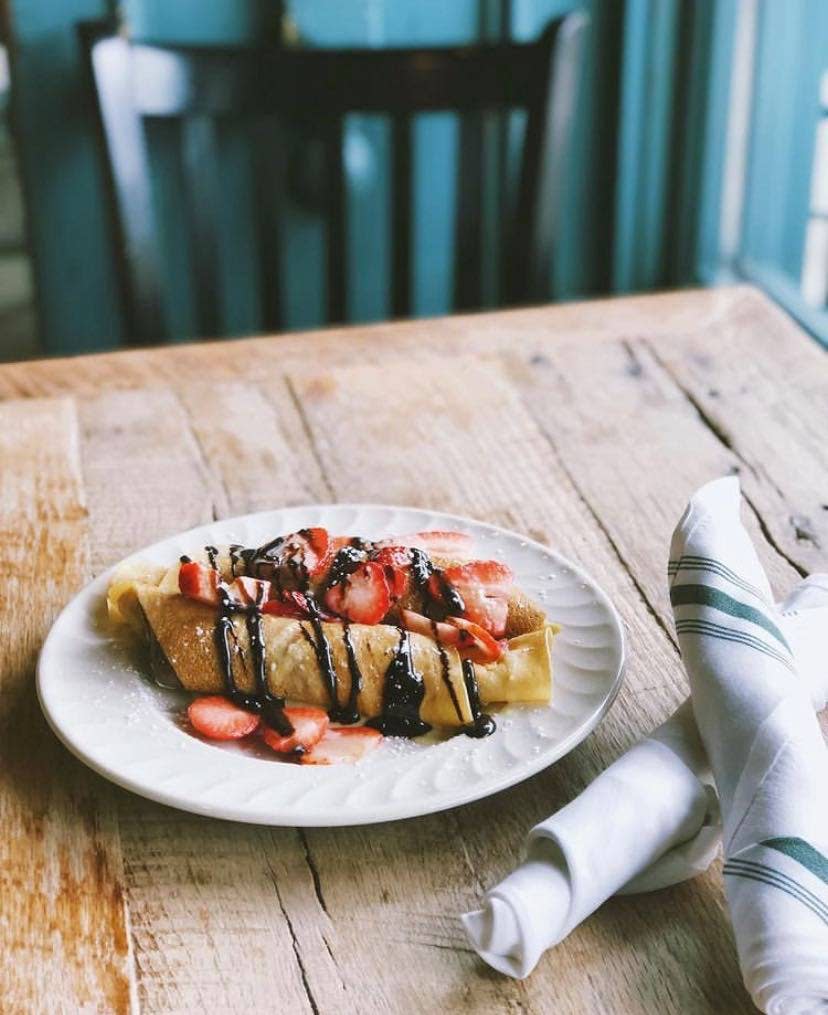 For delicious crepes and mimosas, start your morning off at Aviary by Lavender Falls near Farmers Park. For a more savory breakfast crepe, get The Farmer and enjoy a crepe filled with scrambled eggs, cheddar jack cheese, and a meat of your choice that includes ham, applewood smoked bacon or sausage. If you're deciding on a side dish,  the pommes frites are a must. 
Address: 2144 E. Republic Road, Springfield
Grab A Picnic Lunch At MaMa Jean's Natural Market
Before you head to your next activity, grab some items from MaMa Jean's Natural Market. MaMa Jean's is a locally owned, family operated natural food store that provides high-quality foods such as local grocery items, fresh fruit juices and smoothies, deli sandwiches and salads. Head to the deli counter and order a few things to go to pack away and save for later.
Address: 228 W. Sunshine St., Springfield
Address: 3530 E. Sunshine St., Springfield
Address: 1110 E. Republic Road, Springfield
Hike, Bike, Fish Or Sail At Fellows Lake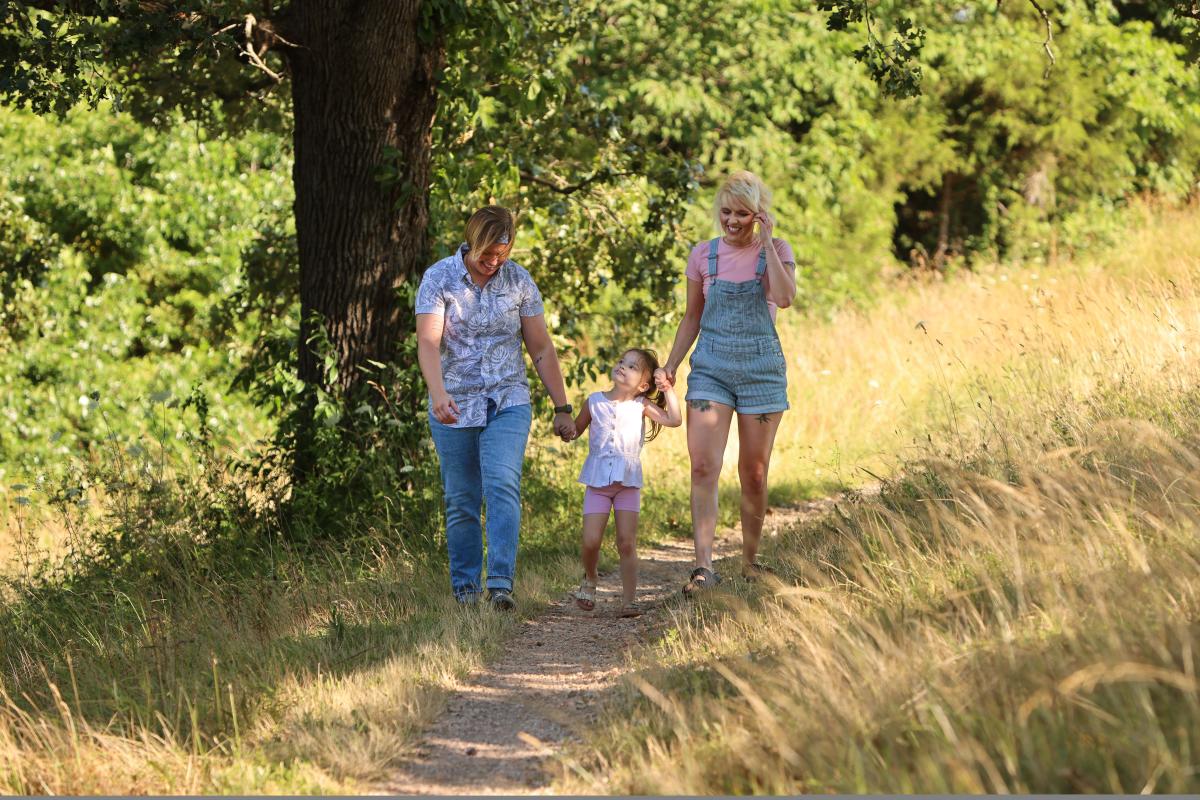 Just north of Springfield is Fellows Lake, an 860-acre lake surrounded by acres of grassland, forests, and a prime spot for fishing, sailing, hiking or biking. Anglers can catch largemouth bass, muskie, channel catfish, walleye, and crappie on the water or on various fishing docks. Boat rentals are offered at the marina, but a City Utilities permit is required to launch a boat with a 40-HP motor size restriction. Several hiking and biking trails make for a great cardio workout and a chance to see some beautiful Ozarks scenery. Finish out the afternoon with a picnic lunch near the boating docks.
Address: 4200 E. Farm Road 66, Springfield
Dinner At Farmers Gastropub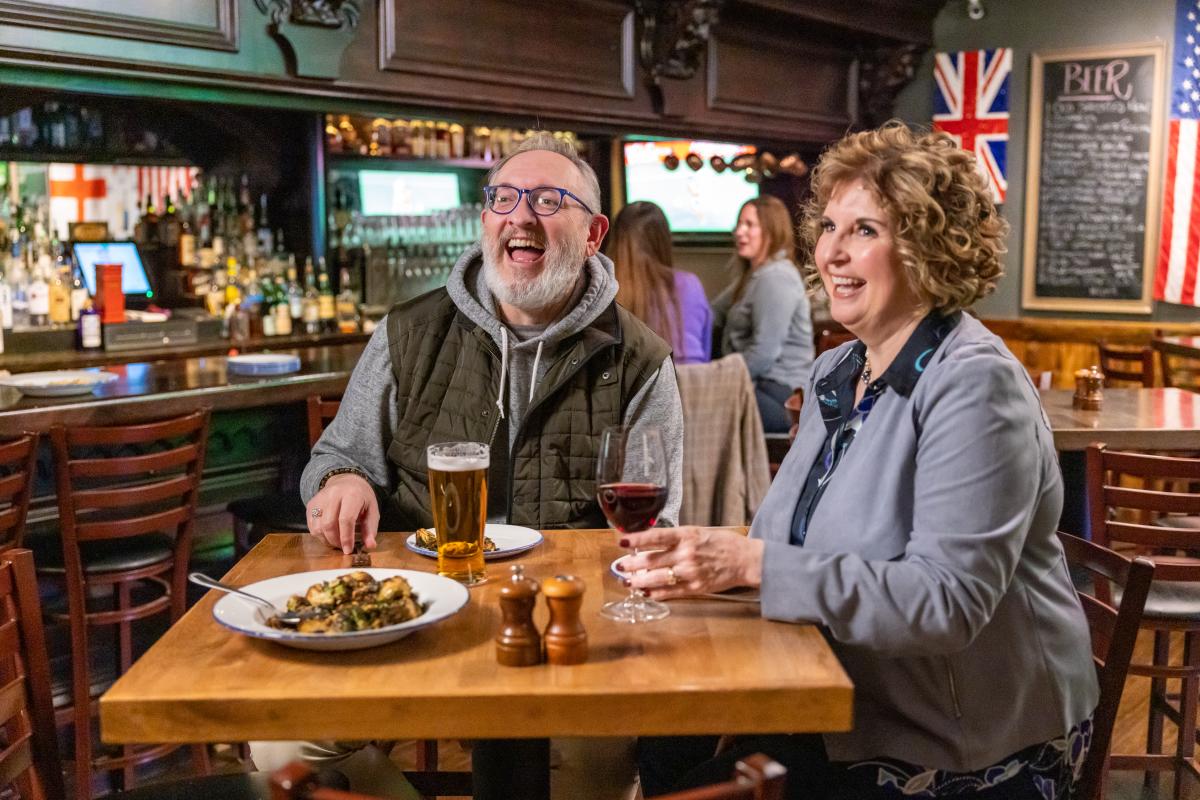 If you enjoy scratch kitchens, Farmers' Gastropub could become your favorite restaurant. From cutting fries to smoking trout and whipping up sauces, nearly everything in the kitchen is made in house. The rest of the ingredients are grown at the restaurant or in the surrounding regions.
Address: 2620 S. Glenstone Ave., Springfield
Other Outdoor Attractions
Did one of the ones up top not suit your trip? Here are a few other outdoor attractions you can explore to take their place.