FAMILY FUN,
MEET SPRINGFIELD, MO
THIS MISSOURI GEM SHOULD BE YOUR NEXT FAMILY VACATION
By Jana Corrie
THIS MISSOURI GEM SHOULD BE YOUR NEXT FAMILY VACATION
By Jana Corrie
Jana is a family and travel blogger based in Kansas City. She shares all things motherhood, travel and adventures on her Instagram and blog Adventures in Mom Life. Jana's family has enjoyed Springfield's family-fun on numerous occasions and was thrilled to share her family's favorites to inspire your next adventure.
Springfield, Missouri, has given our family so much joy and beautiful memories after a wonderful family getaway! We were in awe of everything Springfield has to offer for kids and families and are so excited to share our favorites for the perfect family vacation. Our adventures began with an easy three-hour drive from our home in Kansas City and a lengthy list of family-friendly attractions and restaurants that we were dying to check out.
Read on to discover our favorites!
The Oasis Hotel and Convention Center
The Oasis Hotel felt like an oasis — the vibrant and stunning outdoor pool mural would have been reason enough to stay here. It is a must-see and must photograph! This family-friendly hotel is in the northeast part of Springfield and made for an easy drive to all our outings. The hotel has undergone significant renovations, the rooms were clean and comfortable, and the large pools (indoor and outdoor!) were a huge highlight!
The kids swam for hours and nearby, there was a small "sprayground" for little ones that we saw several toddlers enjoy. We loved the convenience of the grab-and-go breakfast and appreciated the modern tropical decor and lush atrium. We were also impressed that while the hotel was hosting a large baseball tournament, it never felt crowded during our stay. What can I say? We'll be back!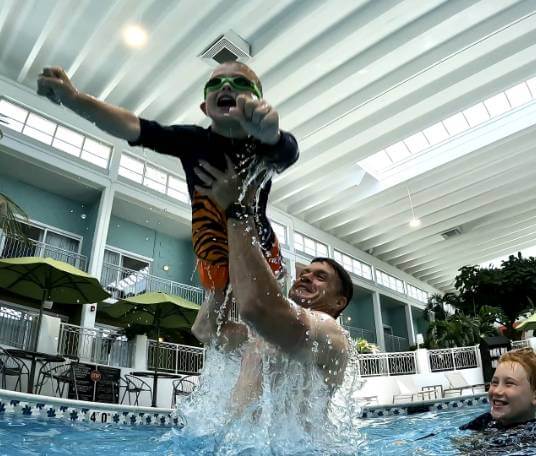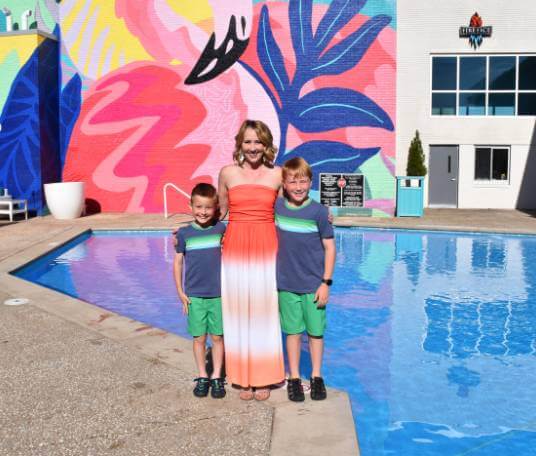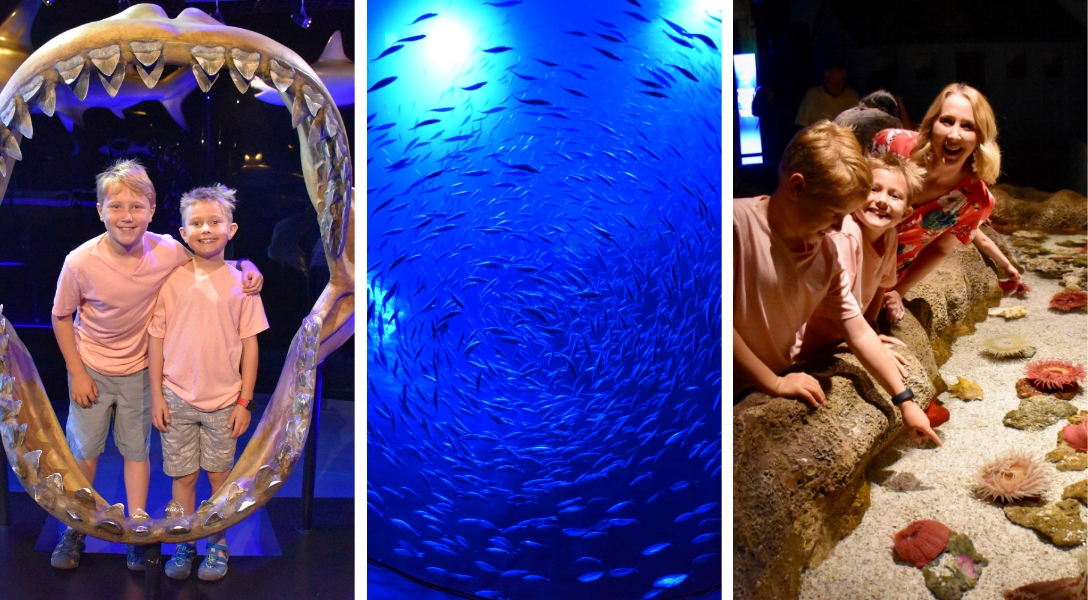 Sea it to Believe It: Johnny Morris' Wonders of Wildlife National Museum & Aquarium
Johnny Morris' Wonders of Wildlife National Museum & Aquarium is incredible! Photos, videos, and reviews do not even begin to demonstrate the awe-inspiring adventure inside. From the moment we walked through the front doors, we uttered the word "wow" time and time again. We were enraptured by multi-story aquariums and tunnels, and just when we thought we'd seen our favorite fish or shark, we would round the bend to a new habitat featuring an even more mesmerizing sea or land animal. Our family favorites were the zebra shark, sea turtle, sloth, alligators, beavers, stingray, and goliath groupers!
With 350,000 square feet of learning, more than 1.5 miles of trails, and 1.5 million gallons of habitats, there's plenty to see and do. You can even touch stingrays and sea anemones! The kids also loved coloring and creating their own sea animal and seeing it "brought to life" on a colorful video screen. After enjoying the aquarium, we visited the new exhibition hall, home to the Nature's Best Photography exhibition. This exhibit was previously displayed at the Smithsonian Museum of Natural History in Washington, D.C., and has the most incredible wildlife photography our family has ever seen. At the Wildlife Galleries, we wandered through wildlife habitats around the world, marveling at the realistic displays and dioramas. The attention to detail throughout, the cleanliness, and the beautiful habitats make this a must-see for your little wild things!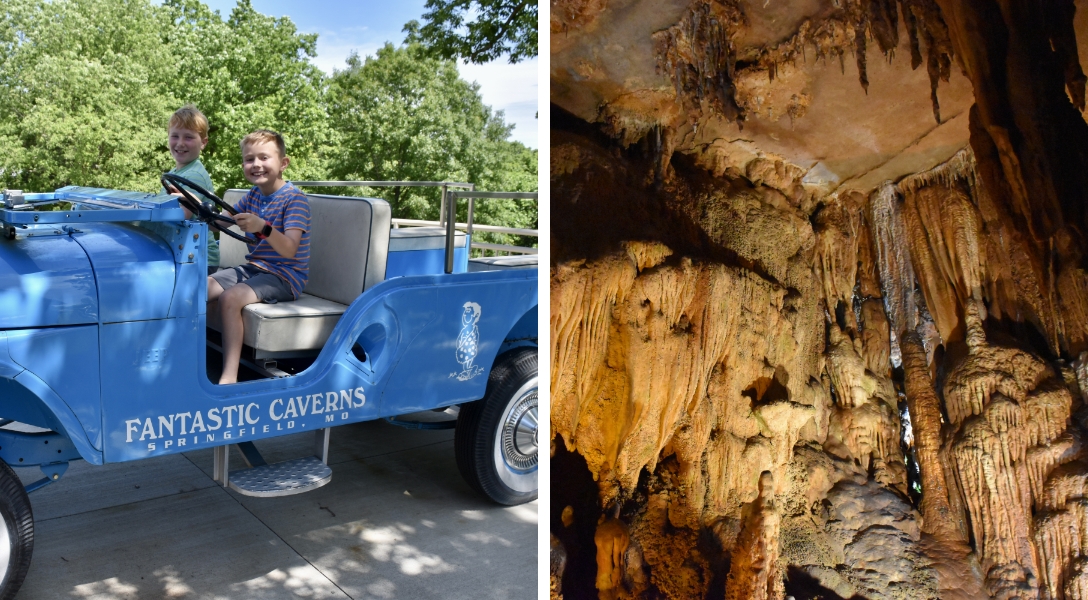 Get Deep at Fantastic Caverns
The kids had seen the billboards, and Fantastic Caverns was high on their list of must-see Springfield attractions. Fantastic Caverns is the only ride-through cave in North America and has jaw-dropping formations. We loved learning about the discovery of the cave in 1862 (by a dog!) and how a group of girls and young women were the first explorers who dared to enter. The bonus beauty of Fantastic Caverns is the accessibility for all, young or old. The cave is 60 degrees year-round, and our family enjoyed the leisurely one-hour tour on the Jeep-drawn tram, complete with a tour guide sharing the history and details of the incredible cave formations.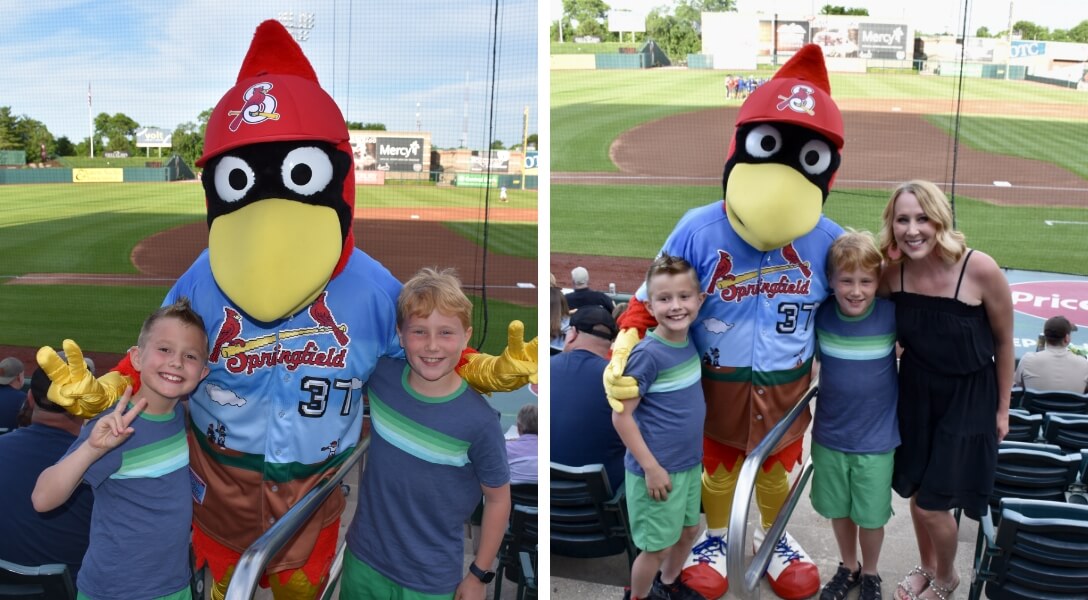 Hit a Home Run with the Springfield Cardinals
Our baseball-loving kids had so much fun taking in our first Springfield Cardinals game! This experience just feels like summer and is the first baseball game we've attended where the kids could walk up before the game and snag great seats. We were so close to the action we could watch every play! This Friday night game ended with a fantastic fireworks show set to country music. We enjoyed the lively atmosphere, great baseball from some of the top up-and-coming prospects, and the entertaining between-inning fun and antics. As a bonus, Hammons Field is near downtown Springfield and made for a fun, family-friendly evening that we all enjoyed!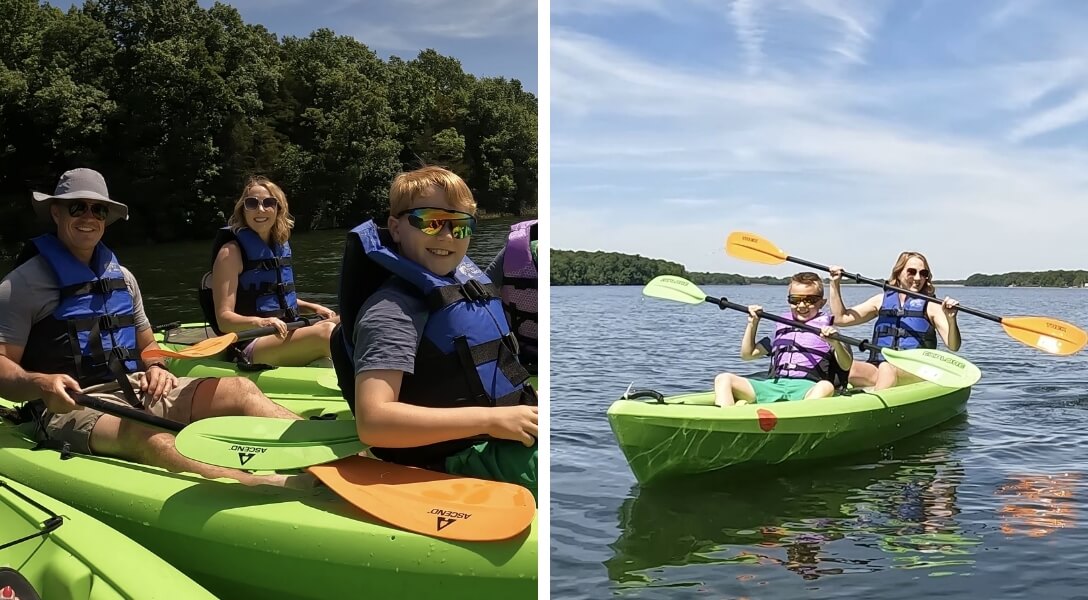 Make a Splash at Fellows Lake
The Ozarks have many beautiful places to hike and explore, and Fellows Lake (just north of Springfield) was the perfect place to enjoy a gorgeous morning of kayaking. They were incredibly kind and helpful when I called to inquire about rentals. While you can't swim at Fellows Lake — the primary water source for the city of Springfield — you can rent boats, kayaks, or canoes to enjoy the area's beauty from sunrise to sunset. We rented tandem kayaks and took in the idyllic, peaceful setting as a family.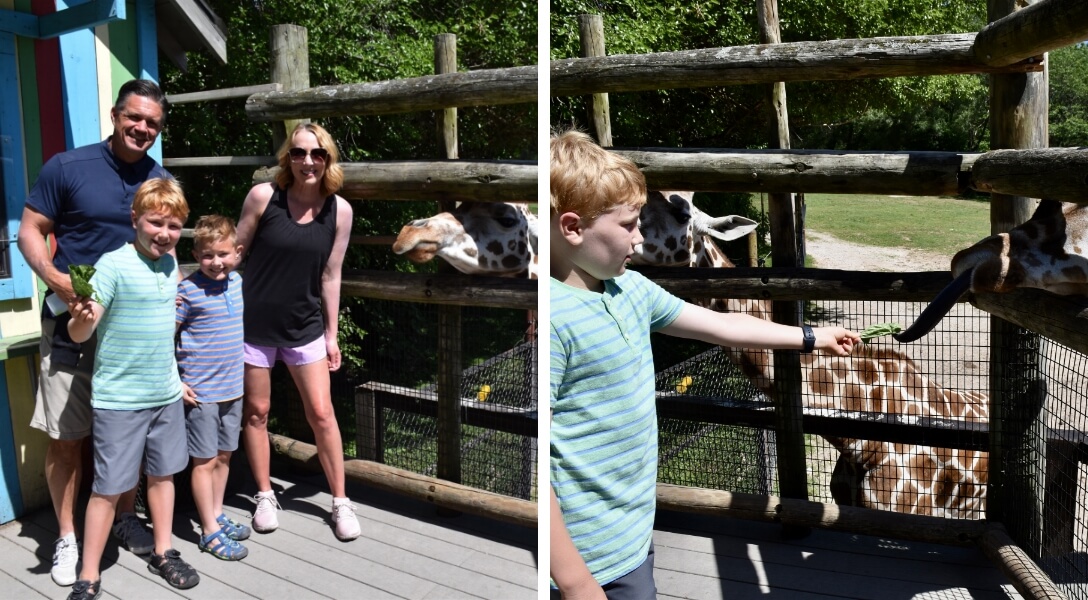 Go Wild at Dickerson Park Zoo
The Dickerson Park Zoo is the perfect way for families to see lots of animals in just a few hours. One highlight is the peacocks that roam freely and frequently boast their stunning feathers on full display. We all loved the opportunity to feed the gorgeous giraffes. Kids will enjoy the train, playground, and small splash pad. Our other favorites were the black bears, mountain lions, and wolves. We even brought home "Mr. Wolfie Face," a stuffed animal from the gift shop that our kids fell in love with, modeled after the zoo's beautiful wolves. This was our second visit to the Dickerson Park Zoo, so we had to include a stop by my son's favorite parrot to exchange enthusiastic squawks of "hello!" Make sure your child tries this out because the smiles and giggles of delight are incredible!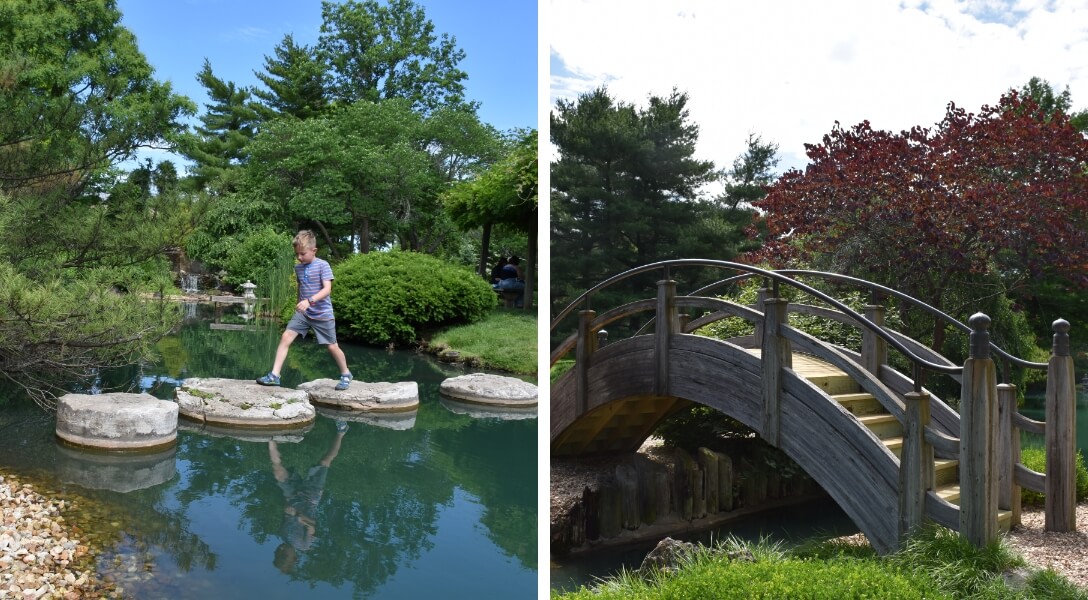 Soak up the Beauty of the Mizumoto Japanese Stroll Garden
The 7.5-acre Mizumoto Japanese Stroll Garden is a beautiful place for a family picnic, photos, and a walk through the lovely and tranquil setting. We spent about an hour in the gardens and were happy we took the time to stroll here. Our family enjoyed seeing koi in the small pond (plus frogs and tadpoles), canvassing the stepping rocks, and taking in the beauty of the meditation garden.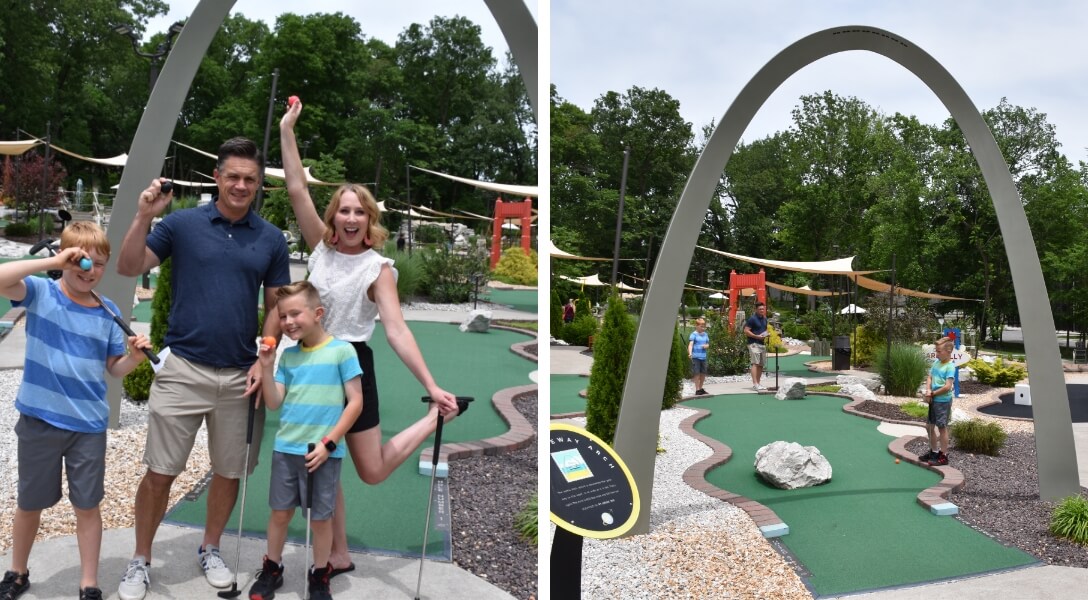 Aim for Par at Getaway Golf
Getaway Golf has two beautifully themed courses that are well-maintained with lovely landscaping and shade. With the travel-themed (U.S. or international) mini-golf courses, you can inspire a love of travel with your littles. As we putted our way around the globe, it was fun to talk about which locations you've visited or hope to visit someday. That was especially neat to hear what travels our kids remember and what they still hope to see. We came for the mini-golf but also loved the giant Jenga, corn hole, giant Uno, one-dollar sno cones, and free popcorn. It was a fantastic family fun day!
St. George's Donuts
Go Nuts for St. George's Donuts
Incredible restaurants and dining experiences were highlights of our visit to Springfield. The kids wanted to make sure I tell you about St. George's Donuts, a locally-owned bakery featuring delicious donuts made from scratch. The kids were wide-eyed, and the locals suggested we come early because the donuts are so good that they frequently sell out.
Get a Taste of Greatness at the Civil Kitchen
After a busy day of adventures, we enjoyed fantastic food and drinks at Civil Kitchen. My blueberry mojito was incredible, and my son (who is obsessed with chicken and waffles) raved about his meal. We devoured an array of appetizers, including giant onion rings and the most delicious bruschetta and crab beignets I have ever eaten. We topped it off with a brownie and ice cream dessert, yum! The outdoor seating was incredible, with options in the sun or shade that made for fun people-watching in downtown Springfield.
Sip Back and Relax at Springfield Brewing Company
Our family shared a perfect patio evening at Springfield Brewing Company. The beautiful brick building exudes character, and we enjoyed craft brews, caprese dip, BrewCo beer pretzels, and the unique and robust seasonal harvest salad with roasted peaches! My husband and I love trying local beers in a setting that allows our kids to have a delicious meal that also keeps them happy. Springfield Brewing Company is in downtown Springfield and is the ideal stop for lunch, dinner, or drinks.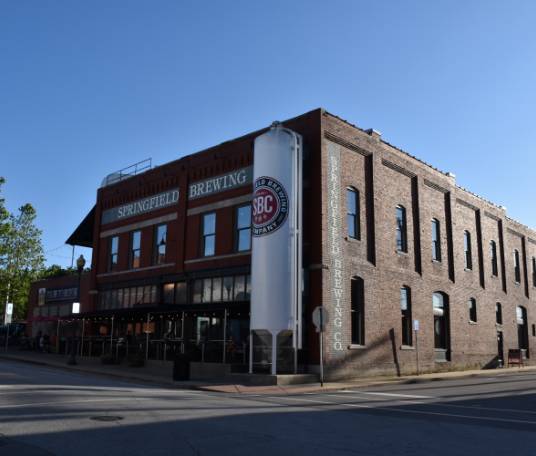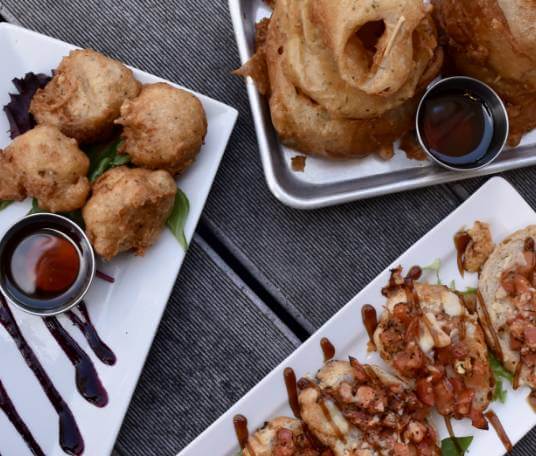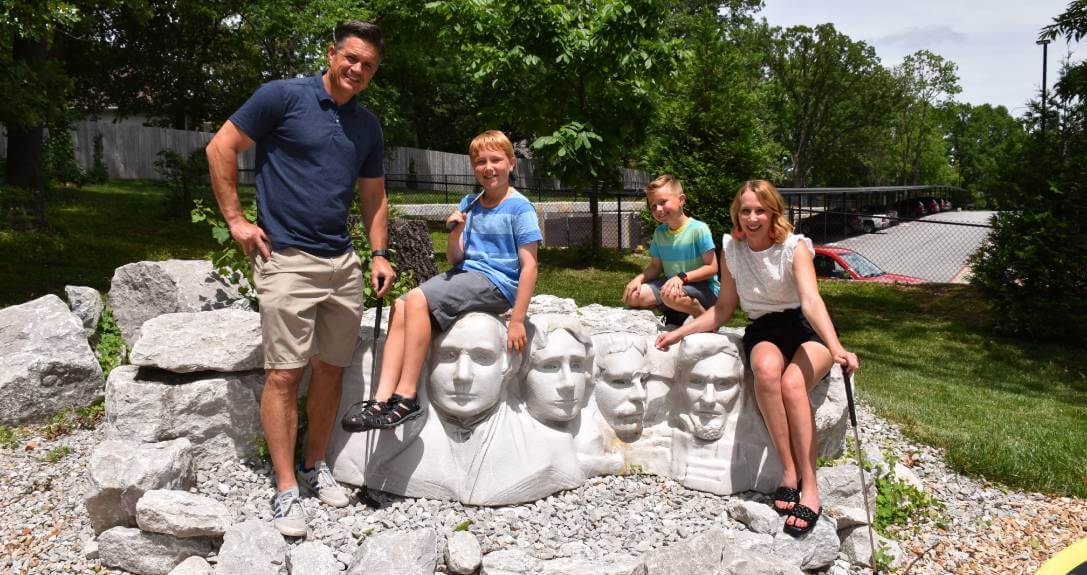 So, what will YOUR Springfield adventure look like?
You can pick and choose from our favorites to build your dream itinerary from just a few days to a full week of adventures. Springfield has so much to offer for family fun in a warm and welcoming community, with the Midwest charm we all love. Special thanks to the Springfield Convention and Visitors Bureau for hosting the trip that allowed us to make incredible family memories that will last a lifetime!
PLAN YOUR FAMILY GETAWAY TO SPRINGFIELD, MO