Wonders of Wildlife: Take a Journey Around the World

Bass Pro Shops founder Johnny Morris' vision of a national institution dedicated to the conservation of the outdoors has come to fruition at Wonders of Wildlife National Museum & Aquarium in Springfield.
"We built this facility with a lot of passion," said Morris. "And one thing that separates it from many museums and aquariums, and even the Natural History Museum, is that we very proudly salute the hunters and anglers, the sportsmen and women, of America."
Years in the making, the Wonders of Wildlife experience begins with an ascent up an escalator surrounded by buffalo and leads to a gallery recognizing Native Americans and their contribution to conservation.

"We wanted to have this special tribute to them because in many respects they were our first conservationists," said Morris. "They lived off the land and were good stewards of the land and they had a profound and deep appreciation for fish and wildlife."
From there the new museum takes visitors on a journey through immersive wildlife galleries that bring visitors eye-to-eye with the greatest collection of record-setting game animals ever assembled and an all-new 1.5 million gallon aquarium adventure showcasing 35,000 live fish, mammals, reptiles, amphibians and birds.
"Our conservation partners have spent literally hours and literally years studying these habitats to share them accurately and I'm very proud of them," said Morris.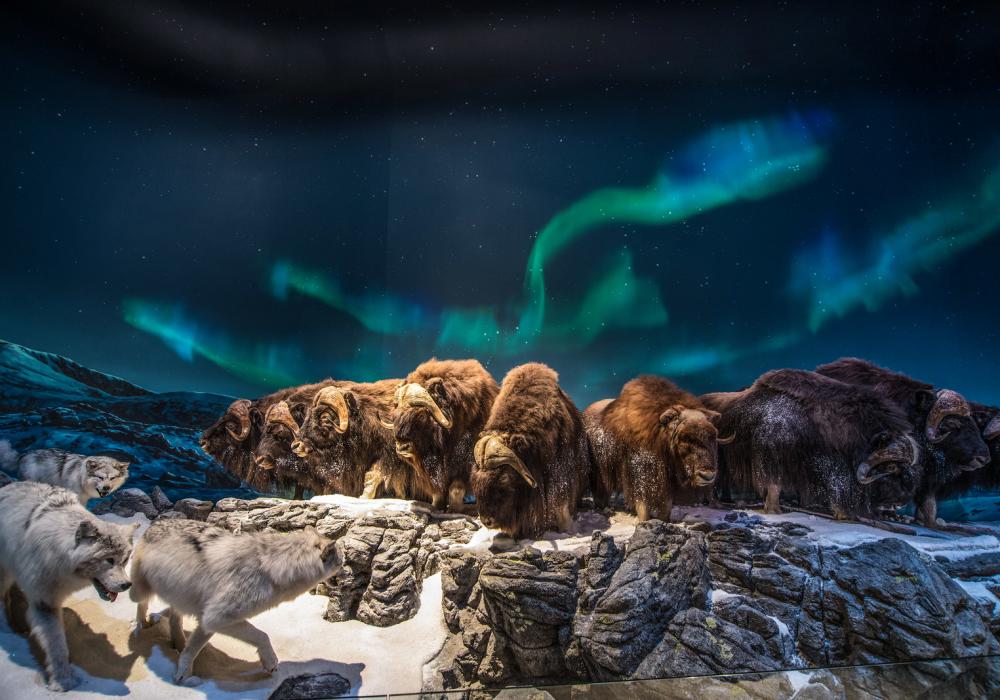 Wonders of Wildlife National Museum & Aquarium in Springfield, Missouri.
A Historic Opening Celebration
At the grand opening of the museum in September 2017, Morris was joined by former presidents Jimmy Carter and George W. Bush along with other dignitaries and conservationists.
"Laura sends her best and I can't wait to tell her how cool this place is," said Bush, during the grand opening ceremonies. "This is the story of America's future. I value Johnny for promoting the idea of being a good steward of God's creation and I applaud you for your willingness to educate a group of youngsters coming up about how vital the outdoors is to our nation's future."
Bush also read a statement from his father, late former President George H.W. Bush who is a long-time friend of Morris.
"What my friend, Johnny Morris, has created with this museum is a treasured gift to America and our proud outdoor heritage," the elder Bush wrote. "What excites me the most is the impact I know this facility will have on our young people."
With a mission to celebrate people who hunt, fish and act as stewards of the land and water, Morris' legacy will undoubtedly live on for generations because of Wonders of Wildlife. The museum is open to the public daily from 10 a.m. - 8 p.m. (5 p.m. on off-peak dates to be announced). For ticket information, visit wondersofwildlife.org.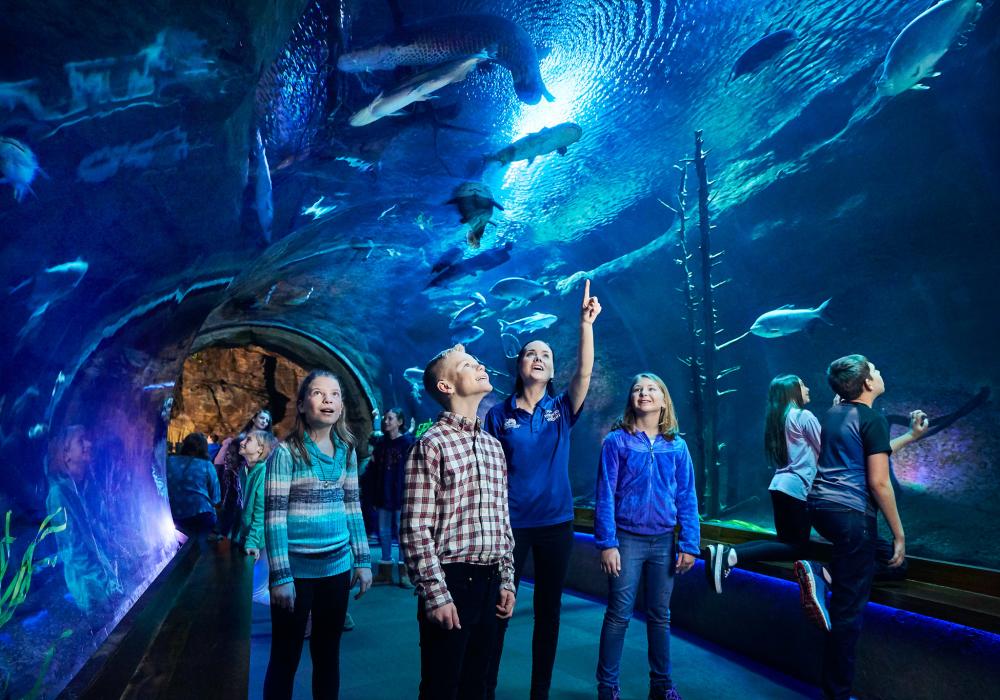 Wonders of Wildlife National Museum & Aquarium in Springfield, Missouri.
By the Numbers
Vibrant and expansive aquariums and aquatic habitats allow visitors to immerse themselves inside a river full of piranhas, discover what it's like to touch a stingray, traverse an underwater tunnel surrounded by river monsters and plunge to the depths of the ocean among spectacular sharks.
350,000-square-foot fish and wildlife attraction
More than 1.5 miles of trails through immersive exhibits and displays
1.5 million gallons of world-class aquarium adventures with freshwater and saltwater habitats
35,000 live fish, mammals, reptiles, amphibians and birds representing more than 800 species
More than 40 leading conservation organizations contributed to Wonders of Wildlife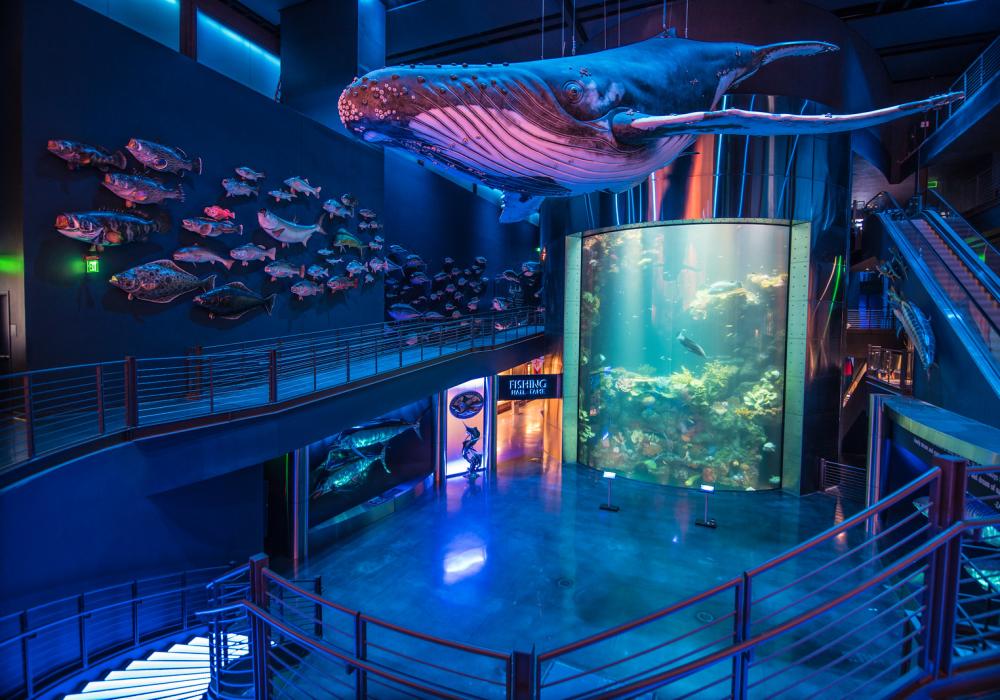 Wonders of Wildlife National Museum & Aquarium in Springfield, Missouri.
Highlights
Great Oceans Hall: The breathtaking Great Oceans Hall brings the depths of the ocean to the middle of America. After admiring historic fishing boats that belonged to Ernest Hemingway and Zane Grey, step inside a 300,000-gallon circular "open ocean" habitat teeming with life, including zebra sharks, leopard rays and sea turtles.
Shipwreck Reef: Plunge to the depths of the ocean floor and explore a sunken shipwreck now home to colorful reef creatures including eels, goliath grouper, lobster and more.
The Great African Hall: One of the most dramatic exhibits immerses guests in the African savannah with elephants, giraffes, rhinos, crocodiles, zebra and other species capturing the continent's daily drama and raw beauty as a tribute to the importance of African wildlife conservation.
Sheep Mountain: More than 40 record-setting sheep from around the world can be found standing atop the rugged cliff sides of Sheep Mountain, the personal collection of avid hunter and adventurer Arthur Dubbs.
Penguin Cove: A colony of Gentoo penguins lives in an exhibit that includes two 360-degree "pop-up" bubbles that place guests directly inside the habitat.
Out to Sea Shark Dive: The all-new Out to Sea Shark Dive lets guests get under the water inside a metal cage and come face-to-face with sand tiger sharks, brown sharks, barracuda and Atlantic goliath groupers. State-of-the-art air helmets allow guests to comfortably submerge under the water without diver certification.
 
Free of Charge: A tribute to Bass Pro Shops and Motorsports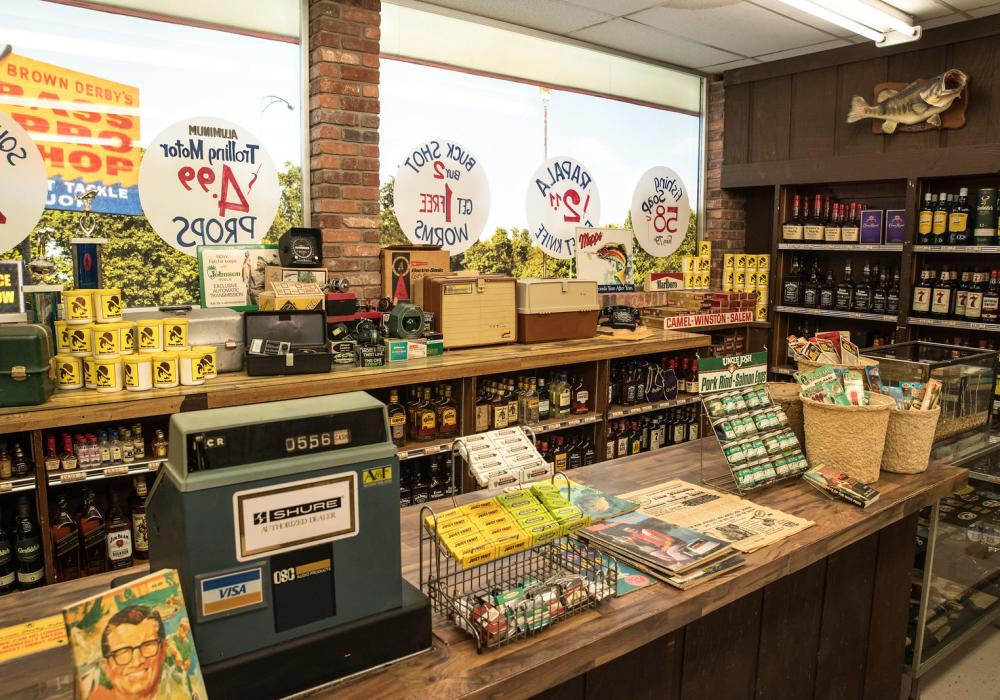 Re-creation of the original Bass Pro Shops in the Bass Pro Shops Museum in Springfield, Missouri.
Just outside of the entrance to the wildlife galleries section of Wonders of Wildlife, inside Bass Pro Shops Outdoor World, visitors can see an exact replica of the original Bass Pro Shops in Springfield, along with other memorabilia that helped shape the company into what it is today. This all-new museum is free to the public and open during store hours.
Adjacent to the Bass Pro Museum, is a museum dedicated to NASCAR and motorsports. See winning race cars up close and other memorabilia that highlights the thrilling motorsports industry. This museum is also open to the public during store hours.