Incredible Caves of the Ozarks
Enjoy beautiful natural attractions all year long.
Written by Madison Yohn on December 26, 2020.
Missouri has had the title of being The Cave State for many years. With over 7,000 caves documented in the state's karst topography, tourists and locals can explore Missouri's most beautiful and extensive underground caverns.
One of Missouri's most well-known caves is Fantastic Caverns. As the only ride-through cave in North America, riders can sit back and relax in the big red trams while the cave guides stop throughout the cave and explain how each of its formations came to be. The discovery of the cave dates back to 1862 when a farmer's dog found its way to the entrance. Afterward, a group of 12 women first explored the cave. 
From being an underground speakeasy in the 1920s during Prohibition, to a venue for country music shows in the cave's constant 60-degrees climate, it provides the perfect acoustics for musicians and singers.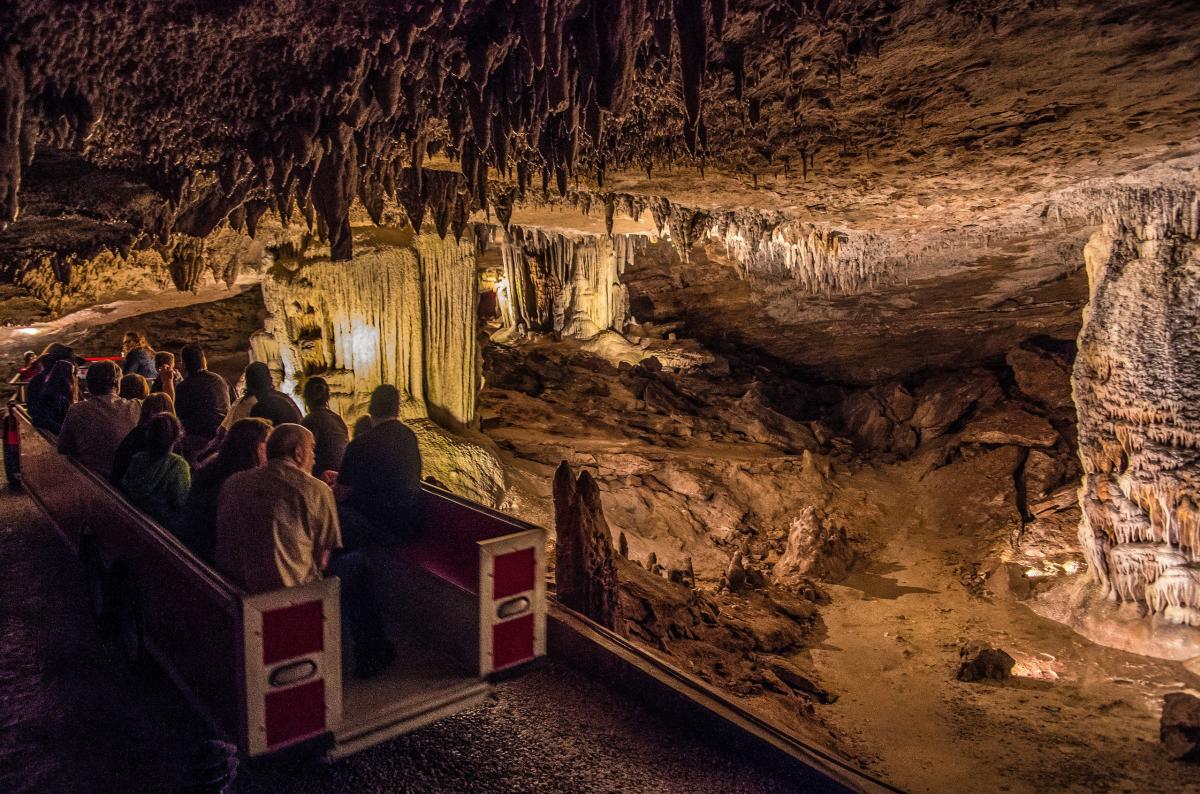 Fantastic Caverns in Springfield, Missouri
South of Springfield is Smallin' Civil War Cave that was discovered in 1818 with even more history dating back to the Native Americans who inhabited the area before settlement. The cave features a breathtaking 11-story arch that leads you back in time. Through the tour, view 200-year-old cave drawings, fossils and rare cave life such as crayfish, endangered blind cave salamanders and multiple species of bats. The cave is open year-round for guided half-mile walking tours and is accessible to strollers, wheelchairs and mobility scooters. 
In the fall, explore the cave by candlelight with Smallin' Civil War Cave's exclusive lantern tours. And for the adventurous, schedule a wild tour that will take you beyond the walking path into the depths of the cave.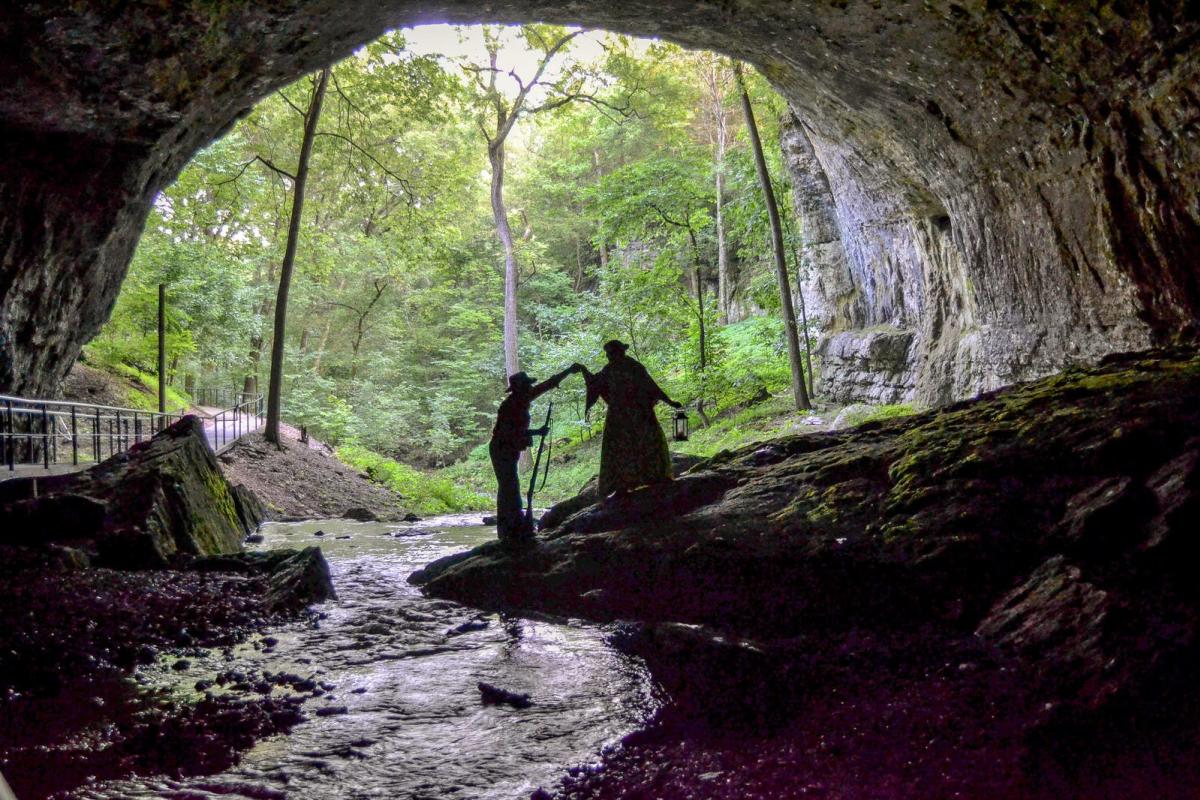 Smallin Civil War Cave in Ozark, Missouri
A beautiful landscape of glistening crystals awaits in Branson West at Talking Rocks Cavern, a vertical cave that guests can explore using concrete handrails and steps. First named Fairy Cave because it looked like "a subterranean fairyland," the tour showcases mineral deposits and other geological formations that will leave you awestruck and amazed.
Add Giboney Cave at Doling Park in north Springfield, Marvel Cave at the Silver Dollar City theme park near Branson and others in the area, and there are plenty of subterranean adventures to explore.