Three Days in Springfield, Missouri
Explore a Welcoming City at the Crossroads of History.
Looking for an incredible trip to the Ozarks? Look no further than Springfield, Missouri, the gateway to the great outdoors, the heart and soul of the Ozarks and the birthplace of the historic Route 66. From pristine parks and trails and boutique shopping to diverse wineries, breweries and distilleries and group-friendly attractions, Springfield has it all.
Duration: 3 Days
Available: Year-round
This Itinerary is Ideal For: Adults
Day 1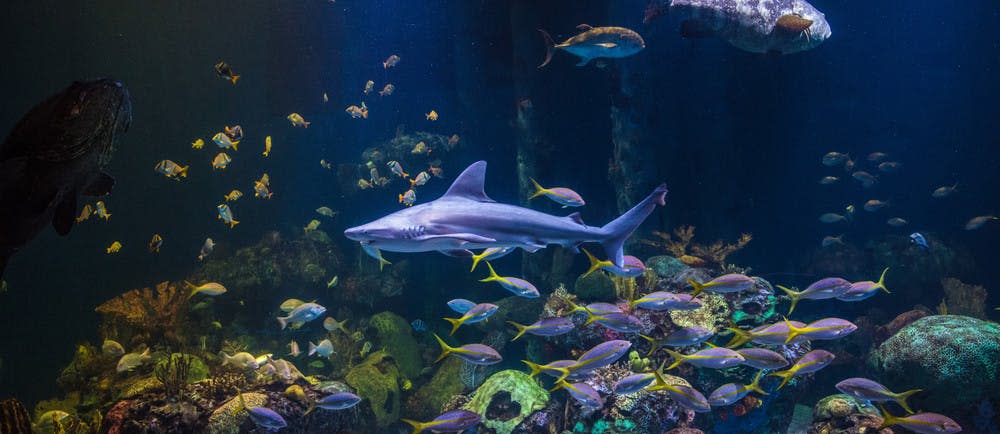 Johnny Morris' Wonders of Wildlife National Museum & Aquarium
Arrive mid-morning at Johnny Morris' Wonders of Wildlife National Museum and Aquarium, voted America's Best Aquarium and Best New Attraction by USA Today readers. The facility includes 1.5 million gallons of water in multiple aquariums and the immersive wildlife museum experience showcases more than 35,000 live fish, animals, reptiles and birds. Visitors see the wild with state-of-the-art 4D dioramas surrounding them with the sights and sounds of wildlife habitats. Your one-of-a-kind aquatic adventure spans the world's water taking you to oceans, lakes, rivers and streams.
Lunch is at Hemingway's Blue Water Cafe, located inside Bass Pro Shops Outdoor World, where you'll enjoy a great menu of seafood and down-home cooking.
The NRA National Sporting Arms Museum inside Bass Pro is the most historically significant gun museum in the Midwest. You'll see almost 1,000 incredible sporting artifacts from the 1600s to modern-day. Included are some of the finest firearms from the NRA Museum Collection.
The next stop at Bass Pro is the Archery Hall of Fame Museum. The world's finest archery museum honors outstanding figures in archery and preserves the sport's history.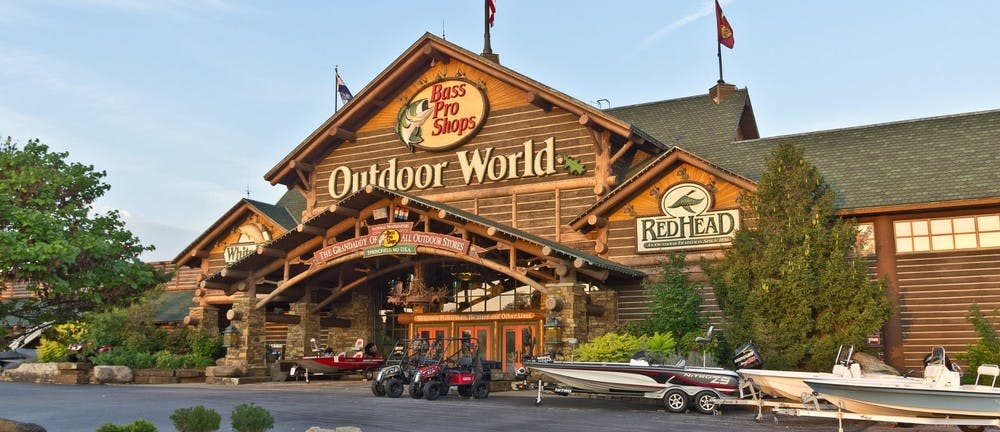 Bass Pro Shops Outdoor World
There will be time for shopping in the "Grandaddy of All Outdoor Stores," Bass Pro Shops Outdoor World. It's almost 500,000 square feet of shopping fun at the first and largest Bass Pro store in the world.
After a full day of activities, select a group-friendly dinner option; Springfield's culinary scene is diverse — including everything from elegant to family-style dining. Check-in at your Springfield group-friendly hotel. From value to luxury you're sure to find the accommodations for your stay.
Day 2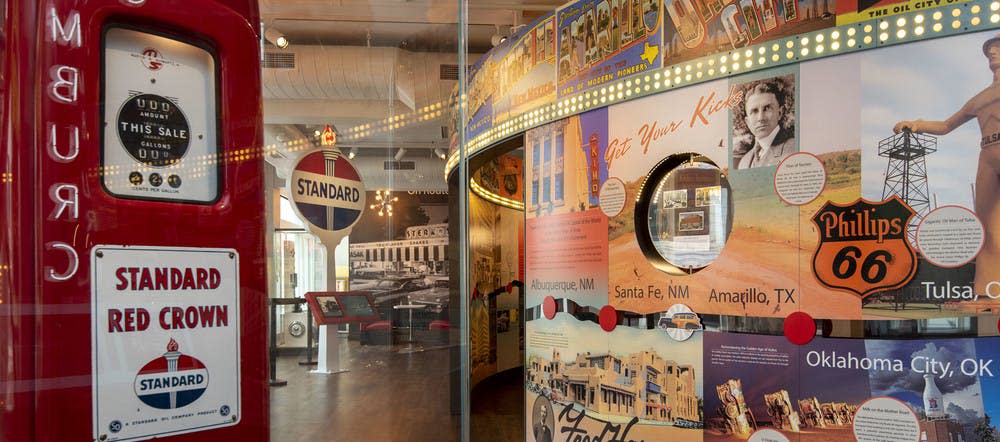 History Museum on the Square
After breakfast at the hotel, meet your step-on guide for a Route 66 Guided Driving Tour. Springfield has a full history with Route 66. There will be a stop at the all-new History Museum on the Square where the "Birthplace of Route 66 Gallery" is a must-see. Next, it's Park Central Square in downtown Springfield. There are some cool boutiques and galleries for shopping and a historic site of the first wild west shootout where "Wild Bill" Hickok and Davis Tutt faced off.
Lunch is at Steak 'n Shake on Historic Route 66 before touring Springfield's only castle, Pythian Castle. Schedule a history tour with an optional 15-minute escape room, or a ClueKeeper History Hunt Game. Depending on when you visit, ghost tours, murder mystery dinners and holiday events are offered. Reservations are required for all Pythian Castle activities.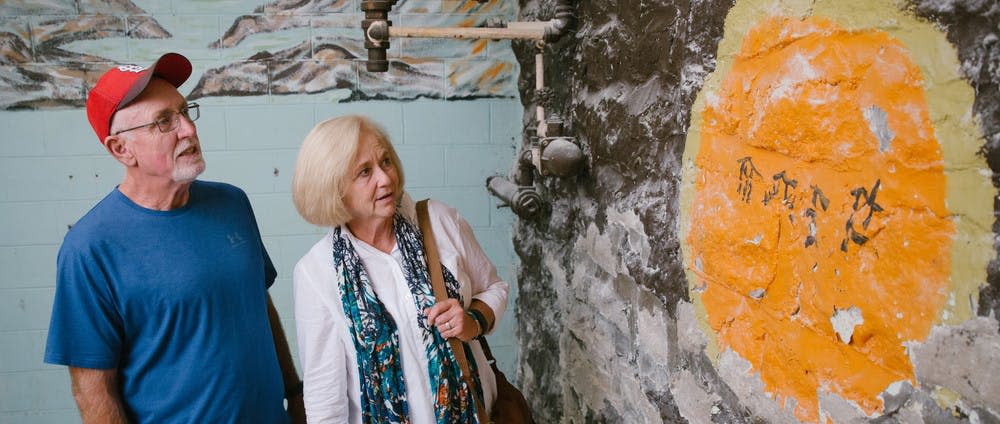 Relax for the remainder of the afternoon taking the "C Street Stroll" through the Commercial Street District. It features six blocks of turn-of-the-century architecture, houses, art galleries, boutiques, a chocolate factory, flea markets and more.
It's back to the hotel for some rest and refreshments before dinner at the Metropolitan Grill. A group favorite, the menu changes with the seasons. Chef Pat Duran works with local growers and purveyors to bring you the finest dishes.
Day 3

Breakfast and checkout of the hotel are followed by a short drive to Wilson's Creek National Battlefield where, on August 10, 1861, the first Civil War battle west of the Mississippi River was fought. There's a 4.9-mile paved tour road with eight interpretive stops. Five walking trails off the tour road vary in length from ¼ to ¾ mile.
Lunch is at Leong's Asian Diner. You cannot leave the city without some of their famous Springfield-style cashew chicken.

This afternoon you're off to Fantastic Caverns, "America's Ride Thru Cave." A 55-minute guided tour follows an ancient underground riverbed filled with massive formations. The cave stays a comfortable 60° year-round.
Depart for home with great Springfield memories.

OPTION: If the Springfield Cardinals are at home, a visit to Hammons Field for a game with the Double-A affiliate of the St. Louis Cardinals is a fun evening of entertainment and ballpark food.