The last Convention & Visitors Bureau board meeting attended by outgoing president Tracy Kimberlin was filled with surprises. The board presented three items to Kimberlin to honor him as he retires at the end of the month.
One was a plaque recognizing his 35 years of service to the organization.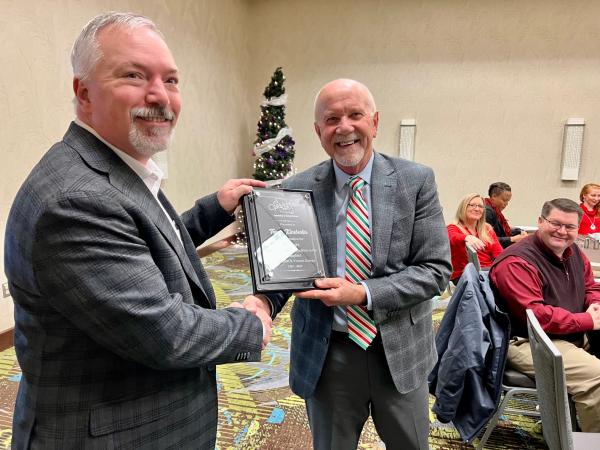 Another item was a proclamation announcing a new name for the CVB's Pinnacle Award presented annually to people who have made long-term and significant contributions to the area's tourism industry. The award will now be called the Tracy Kimberlin Pinnacle Award.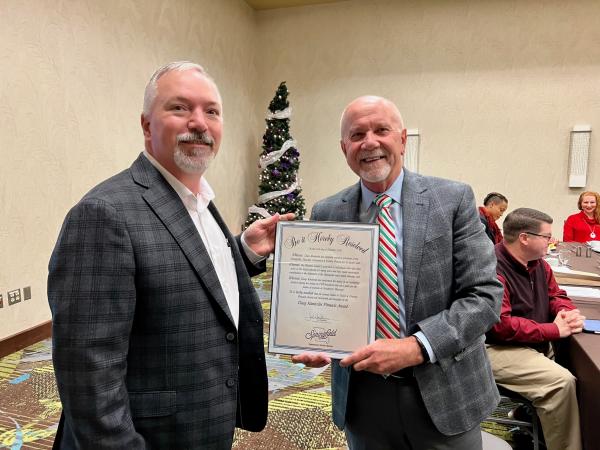 Last but not least, the board presented a $2,500 donation to the new Tracy Kimberlin Travel & Tourism Scholarship. The scholarship will support students pursuing degrees in the tourism industry, with preference given to students attending Missouri State University. The first scholarship will be awarded in spring 2023. Those interested in financially supporting the scholarship may send checks made payable to MACVB, PO Box 1506, Jefferson City, MO 65101. Please note Tracy Kimberlin in the memo line.