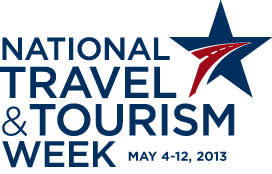 National Tourism Week is May 4-12 and the Springfield Convention & Visitors Bureau is gearing up for a busy summer.
At least 36,000 people are expected to attend 30 conventions, amateur sports tournaments and group events in May, June and July in Springfield. That number doesn't include groups not using services provided by the CVB or thousands of travelers who visit the city on an individual basis.
The largest of the group events this summer include:
National Christian Homeschool Championships 2013 Spring Nationals May 8-12 with 1,600 attendees
National Street Rod Association Mid-America Street Rod Nationals Plus May 24-26 with 7,000 attendees
Harley Owners Group 2013 Missouri Rally May 31-June 2 with 1,000 attendees
Missouri Youth Soccer Association 2013 Summer State Cup Pool Play May 31-June 3 with 4,950 attendees and 2013 Summer State Cup Finals Weekend June 7-9 with 2,600 attendees
United Methodist Church 2013 Annual Conference June 6-10 with 1,500 attendees
Jehovah's Witnesses 2013 Summer District Convention June 20-23 with 3,000 attendees and July 4-7 with 6,000 attendees
Premier Baseball 2013 Incoming Freshman Championship June 26-July 1 with 1,800 attendees and 2013 Senior Championship July 9-14 with 1,700 attendees
Missouri Association for Career & Technical Education 2013 Annual Training Conference July 21-25 with 2,000 attendees
Other signs the tourism season is starting to heat up include increases in requests for information packets, people stopping at the bureau's two tourist information centers and visits to www.SpringfieldMo.org. Website traffic, in fact, is up 41.6 percent in the first three months of this year compared to the same period last year.
About 3 million overnight visitors are expected in Springfield this year along with countless day trippers, making tourism one of the city's top five industries.
Those visitors don't arrive by chance. The CVB, a nonprofit marketing agency with the mission of improving the local economy by growing overnight travel to the city, implements a variety of programs to encourage visits to the city. Those programs include advertising campaigns, online and social media efforts, public relations programs and sales staff dedicated to working with event planners to bring group business to the city.
In celebration of National Tourism Week, the CVB is serving complimentary popcorn and soft drinks to visitors at the Route 66 Information Center, 815 E. St. Louis St. Hours are 8 a.m.-5 p.m. Monday-Friday. Local residents are encouraged to stop in and learn more about the CVB and how it promotes the city as a travel destination.
More information also is available by calling 417-881-5300 or 800-678-8767.