More than 250 people attended the 2022 Salute to Travel & Tourism awards banquet and fundraiser April 28 in Springfield.
Awards were presented in several categories to recognize individuals, businesses and organizations making a difference in the local tourism industry. 
Awards included: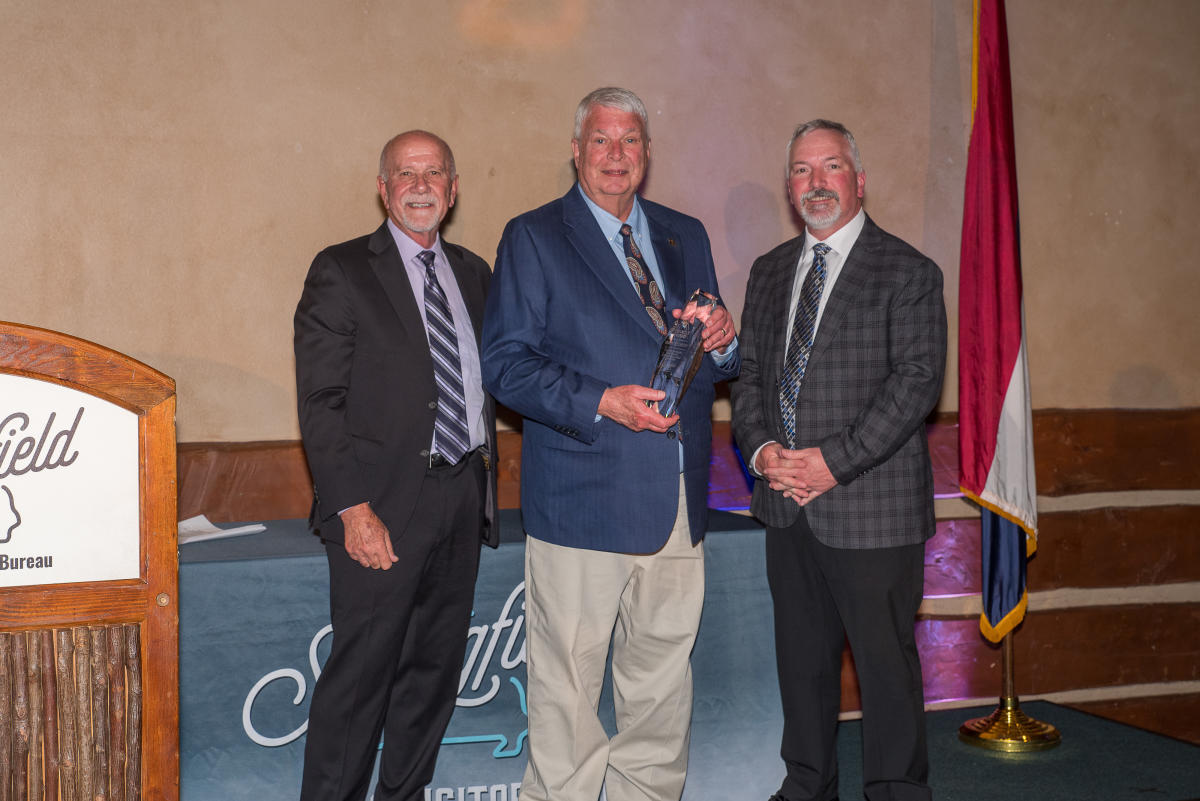 The Pinnacle Award was presented Gary Ellison. The Pinnacle Award goes to individuals who have been active in the travel industry for many years and made substantial contributions to the betterment of the Springfield area's travel industry. Ellison, owner of Gary Ellison Productions, has supported the tourism industry in numerous ways, including serving on boards of tourism-related entities, serving on the 1996 Mayor's Commission on Travel and Tourism, writing travel articles about Springfield for "Show-Me Missouri" magazine and more.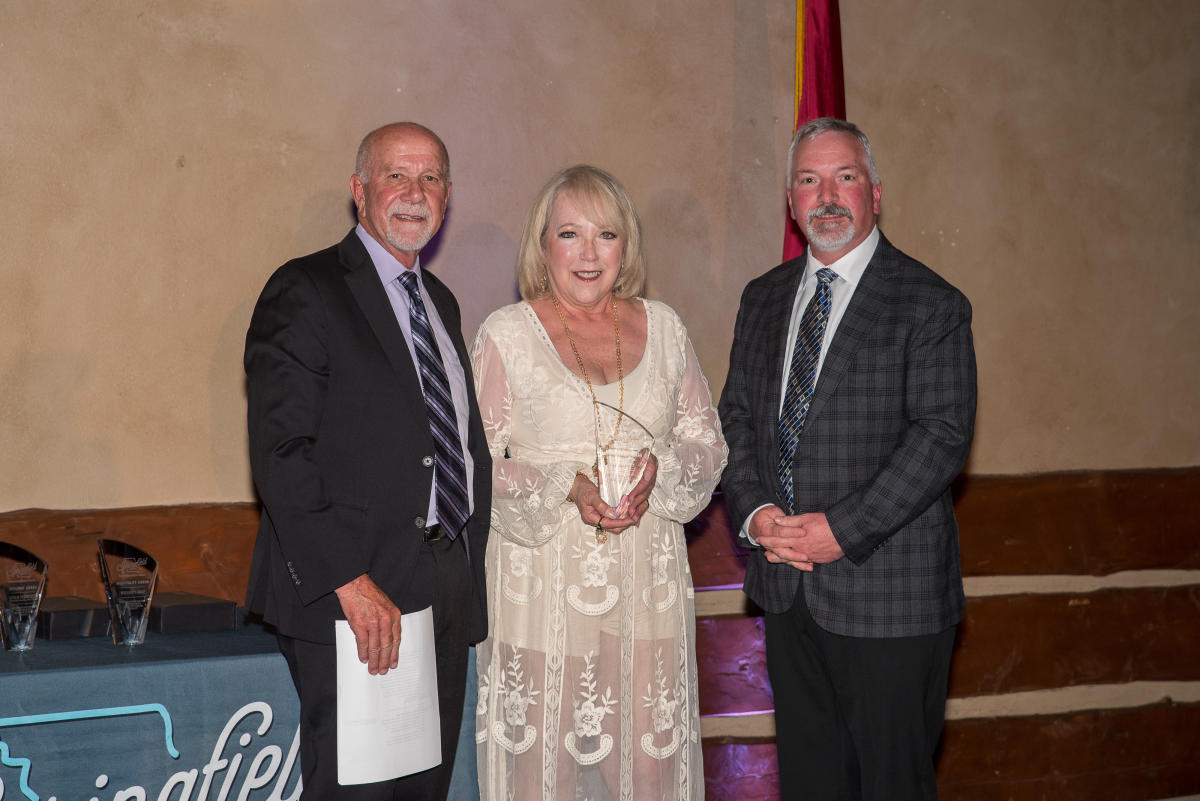 The Ambassador Award for individuals or organizations that generated significant economic impact for the area by working to encourage tourism or secure a major convention or event in Springfield was presented to two people. Fred Spaulding, of Indiana, is a meeting planner who has brought several military reunions to Springfield over many years, and Pam Prentice, is an award-winning hotel manager in Springfield.
The Hospitality Award presented to an attraction, lodging facility or restaurant which demonstrates outstanding hospitality to the traveling public and exhibits a team spirit in promoting the growth of Springfield area travel and tourism was presented to BigShots Golf, which opened in Springfield in 2021.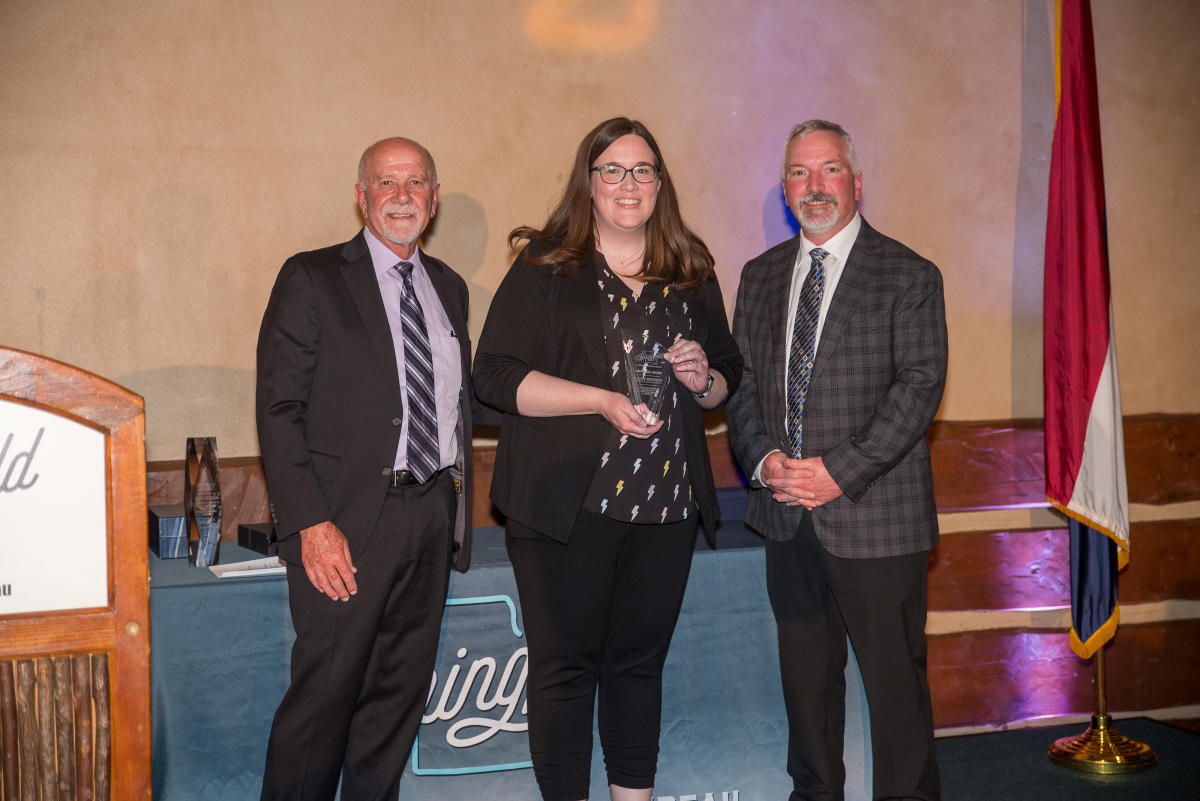 The Diplomat Award was presented to Leslie Forrester, director of the Springfield Regional Arts Council. This award is presented to a government official, organization or employee who has provided significant support to the Springfield area travel industry. Under Forrester's leadership, the arts council has brought numerous festivals and exhibits to Springfield, which have a great positive impact on the local economy.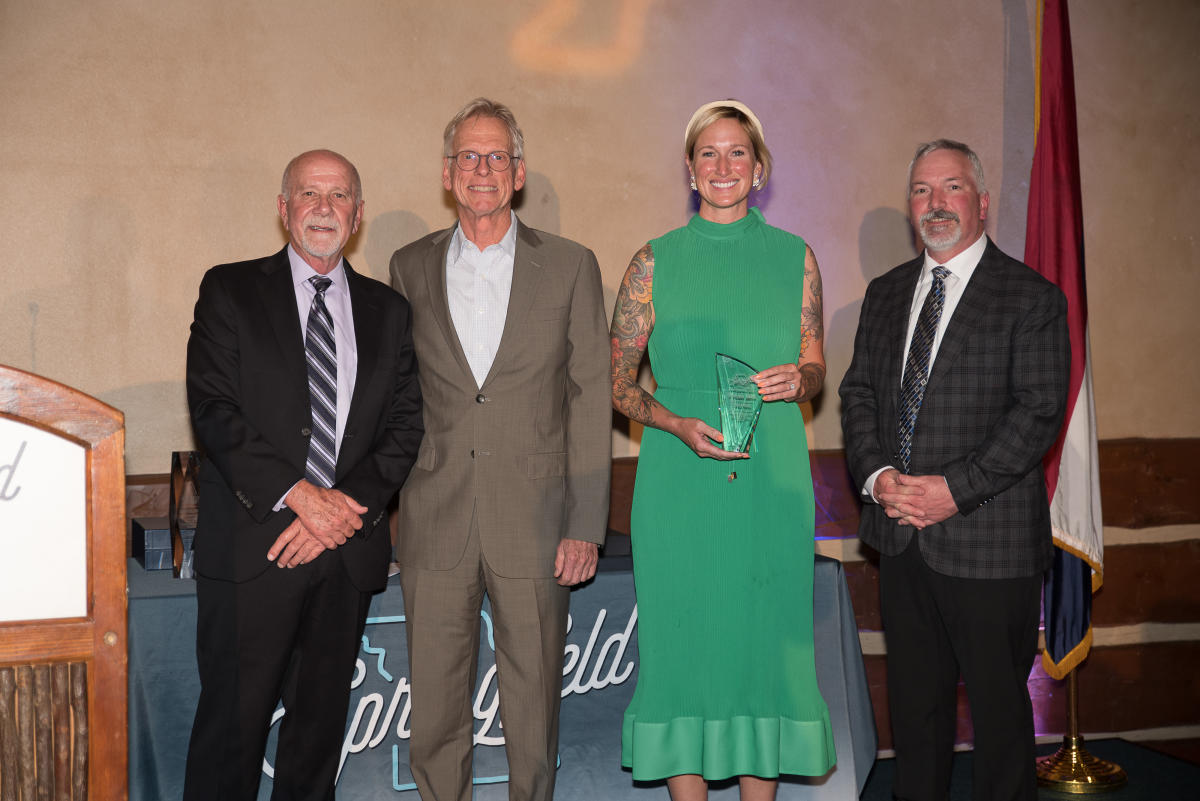 The Spotlight Award is presented to an individual, business or organization not usually considered part of the travel and tourism industry for noteworthy contributions in advancing travel and tourism in the Springfield area. This year it went to Trailspring, a local nonprofit benefiting the travel economy through trail development and an event that draws hundreds of outdoor enthusiasts to the area.
Decade of Service awards were presented to Clarlene Stewart and Leonard and Joanne Throne, who began volunteering for the CVB in 2011. A 25 Years of Service award was presented to Helen Hurt who has served as a volunteer since 1996.
The CVB is a nonprofit marketing organization dedicated to strengthening the local economy through travel and tourism. The CVB has presented the Salute to Travel & Tourism Awards for more than 20 years. 
Proceeds from the event will go to the Springfield Regional Arts Council.