The Convention & Visitors Bureau will be hitting the streets next week to inform locals about the value of tourism and generate leads for group business in Springfield.
As part of National Travel & Tourism Week May 5-13, the entire CVB staff will participate in a sales blitz to inform local business people about tourism's impact and learn about conventions, amateur sports events and other groups that could come to Springfield. The goal is to contact at least 220 people during the blitz.
While leads for group business often come to the CVB from local residents, many people don't realize the conventions and events they attend elsewhere could take place in the city and be a boon for the local economy.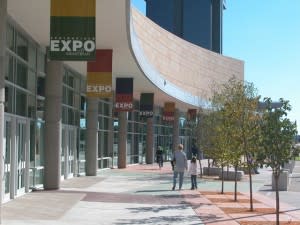 The city has more than 6,300 hotel rooms and event and meeting venues that can accommodate a variety of groups and events. About 20 percent of overnight travelers in Springfield are here for a group event.
Tourism is one of Springfield's top industries. More than 3 million overnight visitors and countless day trippers come to the city each year. The Missouri Division of Tourism reports visitors spent about $551 million in Greene County in 2011 and more than 16,000 jobs in the county are tourism related.
Along with the sales blitz, the bureau will serve soft drinks and snacks to visitors at the Tourist Information Center, 3315 E. Battlefield Road. Locals are encouraged to drop in, enjoy a treat, win a prize and learn more about tourism in Springfield.
For more information, call 417-881-5300 or 800-678-8767 and visit www.SelectSpringfield.com. The CVB is a nonprofit marketing agency with the mission of growing the local economy by promoting Springfield as a travel destination.
For news about the CVB and local travel industry, visit www.IssuesandInfo.com, www.ILoveSpringfieldMo.com, www.facebook.com/SpringfieldMissouri and www.facebook.com/issuesandinfo. Also follow SpringfieldCVB, TravelinSGFMo, IssuesandInfo and ILoveSGFMo on Twitter.