During the cold winter months, there's much more to do than stay inside and binge watch TV (although that's fun sometimes as well). There are plenty of indoor activities in the Ozarks that provide adventure and fun for the entire family. Here are 20 of our favorite spots to have a great time indoors.
Test your luck at 1984, the vintage arcade downtown. For just $10, get access to 80 games in the building such as Donkey Kong, Galaga, Asteroids, Smash Tv, more than a dozen variations of pinball and more.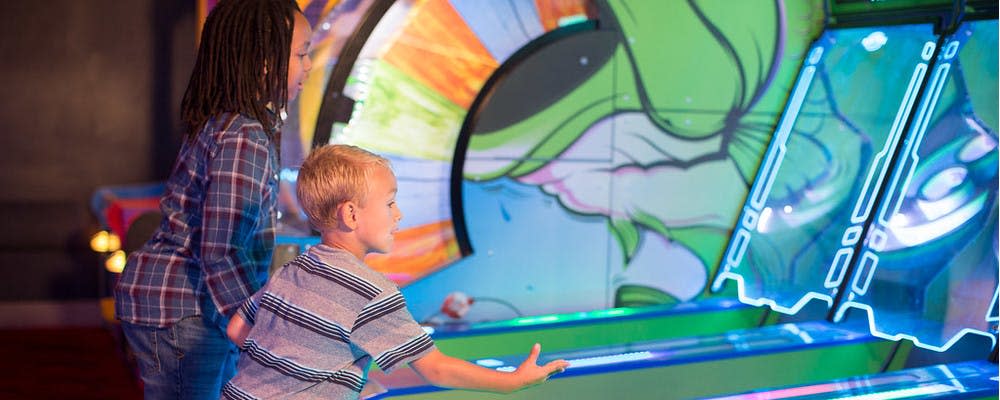 Children play in the arcade at Andy B's Family Entertainment Center
Andy B's has 21 lanes of traditional bowling, 10 VIB (Very Important Bowler) bowling lanes, an underground laser tag arena designed to look, feel and sound like an abandoned mine, and a large arcade game room with every game your kids could want. On top of that, they feature a full-service restaurant!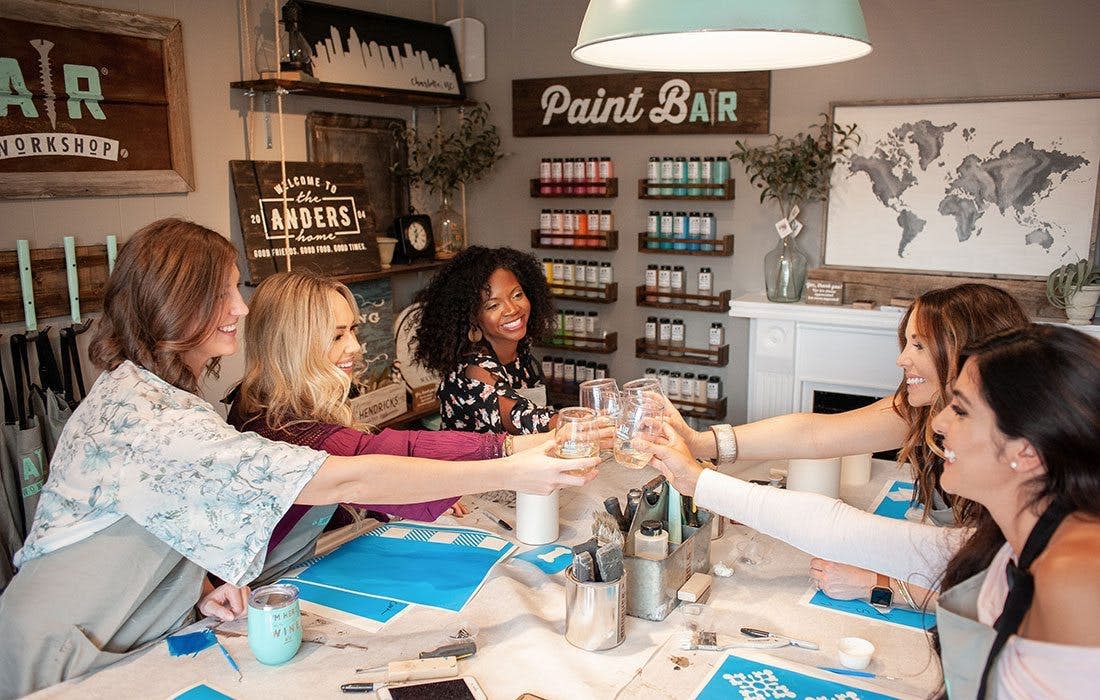 AR Workshop. Photo courtesy of AR Workshop.
If you love to DIY or make your own crafts, AR Workshop is for you. Choose from an array of projects such as wood signs, chunky blankets, and seasonal projects designed for spring, summer, fall, and winter. Weekly classes are scheduled with a new project planned for each day.
Try your hand at Axe Throwing at places like Tommy Hawks or Craft Axe Throwing. Reserve your target and start throwing. Perfect for large groups looking to try out something new.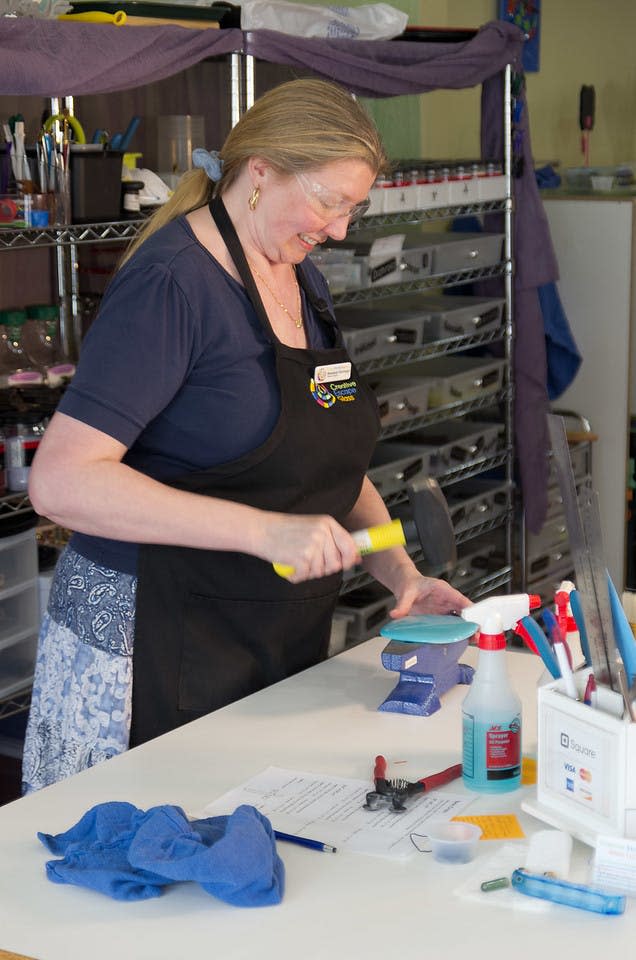 Creative Escape Glass
Creative Escape Glass is a fused glass studio open to the public. Come learn how and make your own unique glass art pieces or shop the gallery with pieces made by CEG artisans. Examples include custom-made glass plates, bowls, crosses, pendants, earrings, bracelets, wind chimes, wall pieces and many more fused glass items.
The Discovery Center is the perfect place to take the kids on a cold day or when they are out of school on winter break. They'll learn the entire time, but it's disguised as just fun.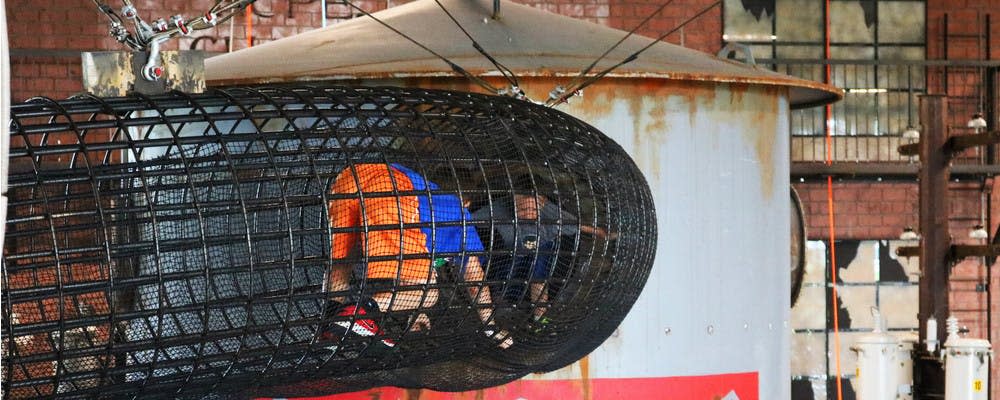 Fritz's Adventure in Branson, Missouri. Photo courtesy of Fritz's Adventure.
Just south of Springfield in Branson, Fritz's Adventure is an elaborate, adventure-based, indoor family attraction that brings the excitement of outdoor adventure into a multi-dimensional indoor environment! 
Not far from Fritz's, the all-new Fun Mountain offers up some of the most unique indoor attractions in the Ozarks. This 50,000-square-foot adventure complex has bumper cars that flip upside down, underwater-themed bowling, a 60-game arcade and more. The kids will love it!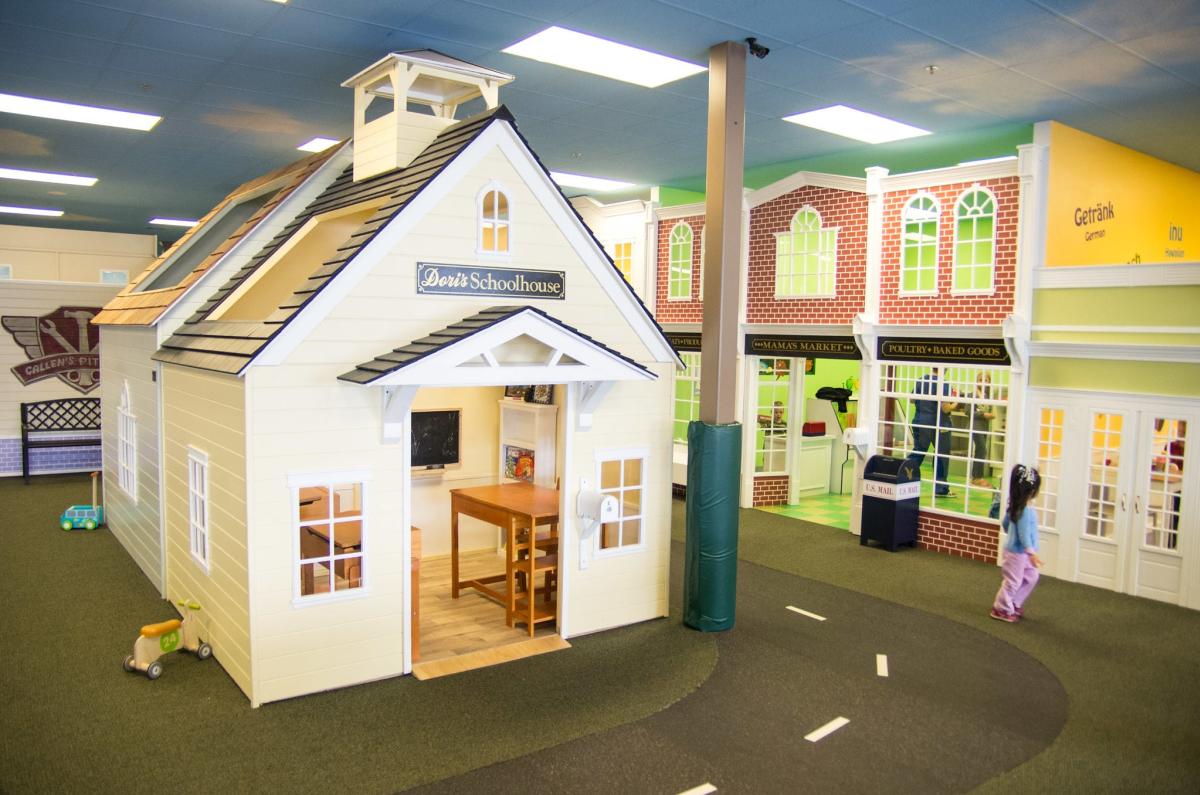 Itty Bitty City
For some indoor fun with the kids, Itty Bitty City is the perfect place for hours of educational, hands-on play. Let the little ones roam in a miniature city complete with a fire station, grocery store, zoo and more created to inspire make-believe play.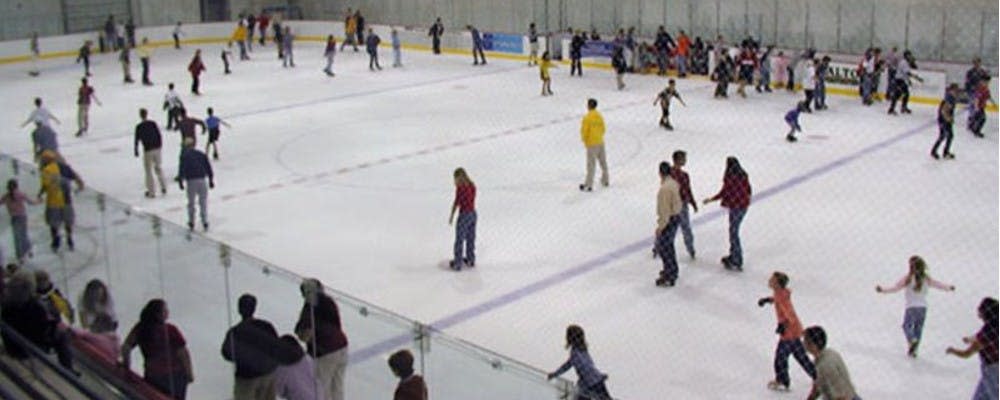 Jordan Valley Ice Park in Springfield, Missouri
Take to the ice at the only indoor ice skating park in the Ozarks. You can either skate for fun or you can sign up and take some classes to perfect your form.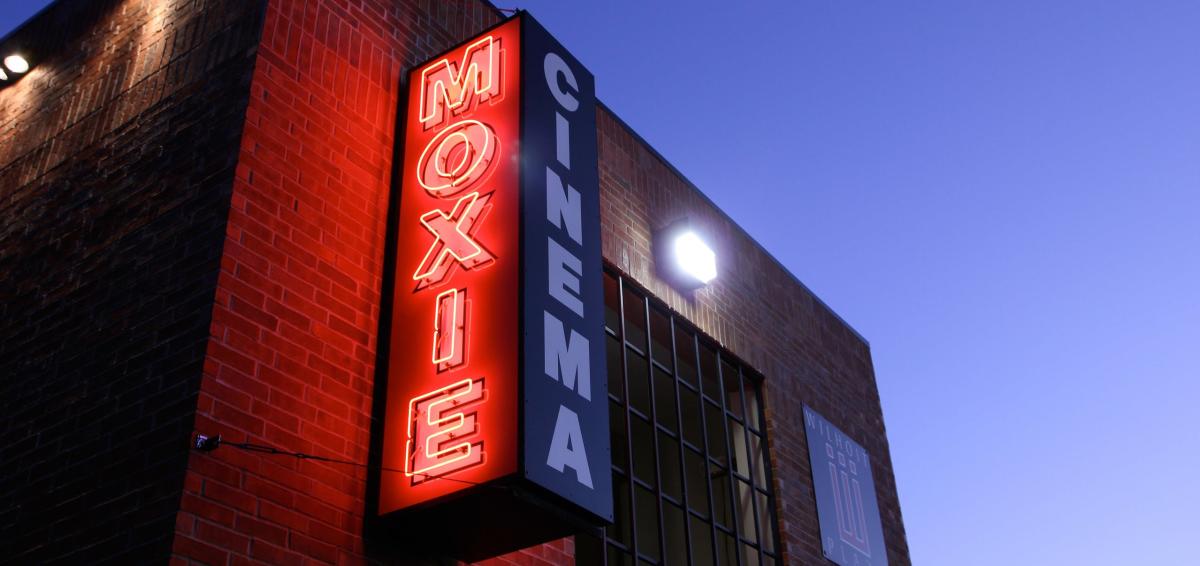 The Moxie Cinema
The Moxie Cinema is a locally owned theater that showcases various art films and popular headlining movies for an intimate movie experience. Grab your popcorn and a seat in the theater and settle in for a cozy night at the movies.
Feeling creative? Try your hand at painting a masterpiece with one of Springfield's many paint and wine events. Book a time to paint your masterpiece and learn how to make it step-by-step. Not that great of an artist? At least there's some wine to go with it!
Painting Locations: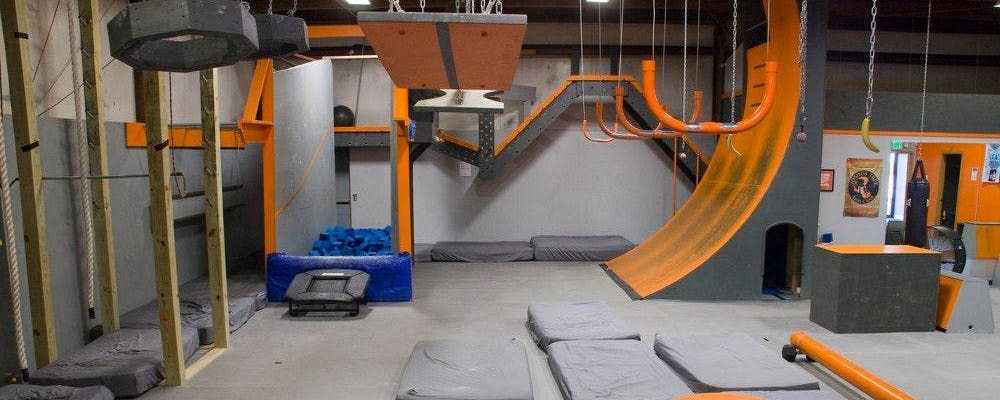 Republic Warrior Sports in Republic, Missouri. Photo courtesy of Republic Warrior Sports.
Even if it's cold outside, it's no excuse not to do something healthy for your body and have fun at the same time. Republic Warrior Sports is a 4,000-square-foot indoor obstacle course and functional training facility owned by Jon Taylor who was a competitor on Season 8 of American Ninja Warrior. The courses are great for family fun and individual training.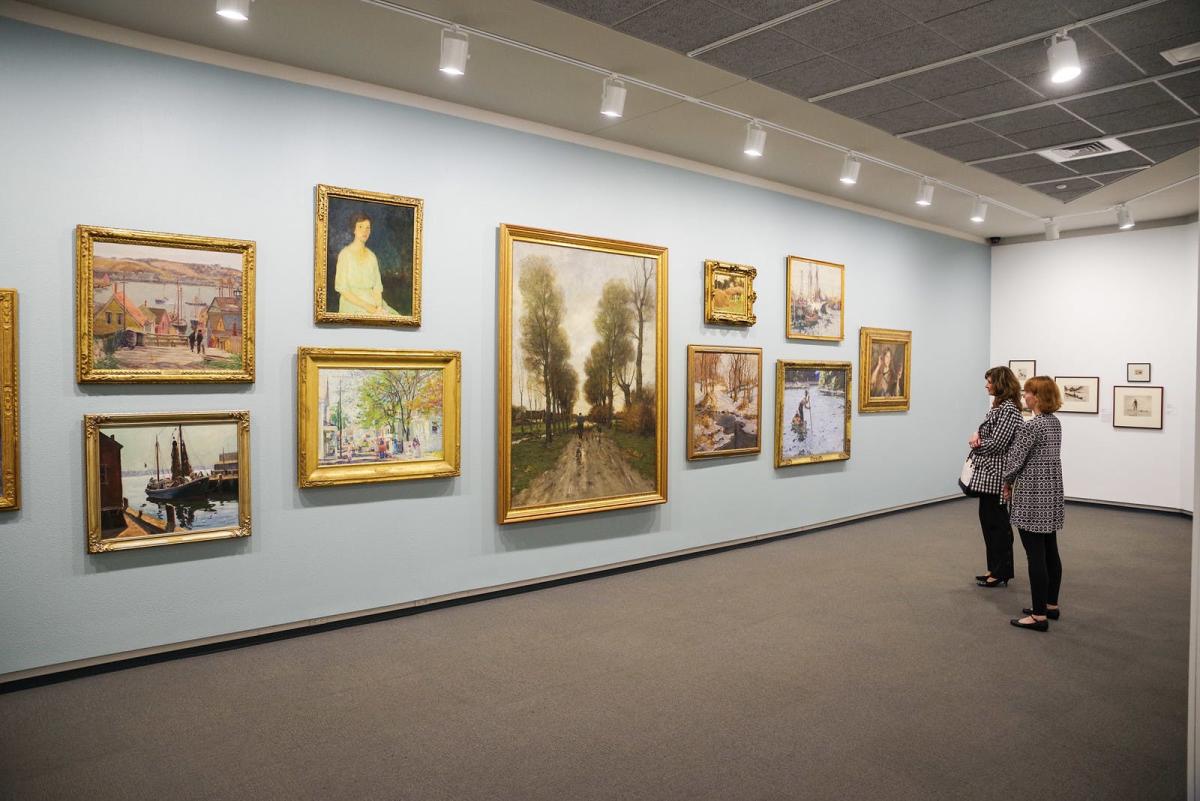 Springfield Art Museum
Take a tour of the Springfield Art Museum this winter and see hundreds of beautiful art pieces. The Springfield Art Museum also offers a variety of classes for children and adults, including drawing, painting, pottery, ceramics, jewelry making and more. Classes run for 4-8 weeks and are offered in the fall, winter, and spring. Winter classes begin in January.
Urban Air is Springfield's newest adventure park filled with enough entertainment to keep you and your kids busy the whole afternoon. Climb your way through the ropes course or take a trip down the Sky Rider Coaster. Jump on trampolines and play in the E-Sports area with all your friends. Need a break? No problem. The cafe can service all your food and drink needs.
You can spend hours exploring Springfield's newest and most amazing attraction. Journey to Africa, the Arctic and under the sea at this 1.5-million-gallon aquarium adventure showcasing 35,000 live fish, mammals, reptiles and birds, and immersive wildlife galleries that bring visitors eye-to-eye with the greatest collection of record-setting game animals ever assembled.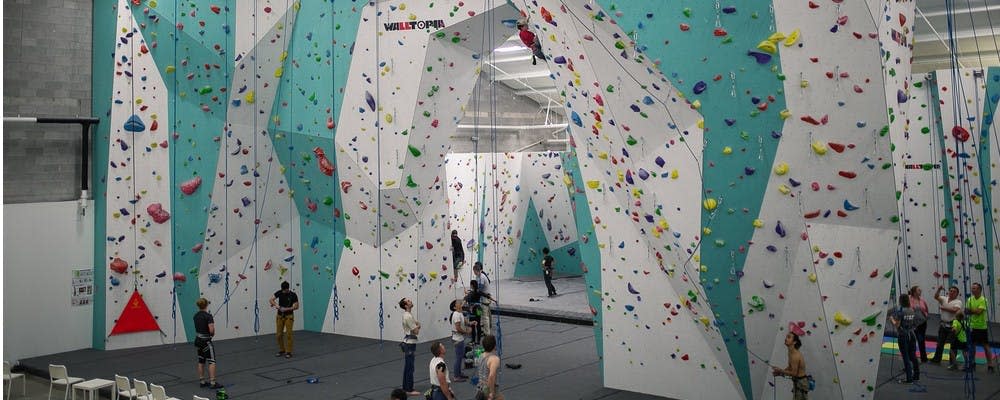 Zenith Climbing Center. Photo courtesy of Zenith Climbing Center.
If it's too cold to hit the cliffs, Zenith Climbing Center is your answer. It features state-of-the-art Walltopia climbing walls, a training and systems area, yoga studio and gear shop. No experience necessary — just be ready to have fun!