Looking to explore your backyard this summer? 37 North provides a wide variety of outdoor activities perfect for experienced adventurers or individuals itching to get out but not quite sure where to start. No matter your experience, check out how you can explore the Ozarks this summer with 37 North.
Disclaimer: This post has been sponsored by 37 North Expeditions
Kayak The James River
Take a guided float trip down the entire James River or one of its many sections with 37 North Expeditions. The James River and its tributaries have over 300 river miles from its headwaters in Webster County to where it empties into Table Rock Lake. Join 37 North and The James River Basin Partnership and kayak down seven river sections over seven months. Float one or all these sections of the James and learn more about the area's most precious cultural and natural resource.
Go Hiking With Goats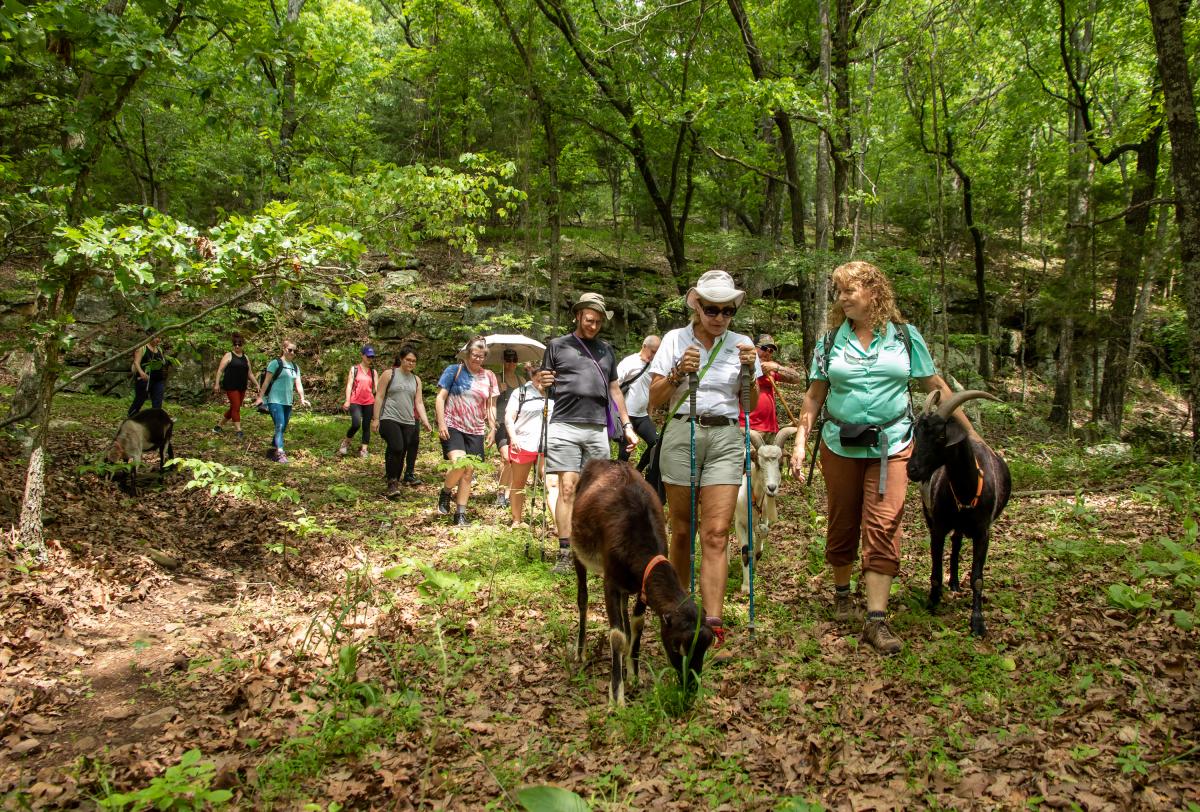 Photo courtesy of 37 North Expeditions
What could be better than a gorgeous hike through the Ozark mountains? Goats, of course! Join 37 North for a day exploring the Ozarks with Snake Mountain Pack Goats.  
The hike will include a 3.5-mile loop around Devil's Den State Park, where hikers will see waterfalls, caves, and incredible views of the landscape below. Take a load off and let the goats carry your baggage or entertain you as they lead the way with their packs and saddles on their backs. 
After the hike, head to Sassafras Winery for wine tasting and social relaxation.
Horseback Riding
Enjoy a day of horseback riding and wine tasting with a great view of the Ozarks. Riders will saddle up after a short safety briefing to get acquainted with their horse. The hour-long ride will lead guests through the fields, woods, and creeks with help from an experienced guide. This experience is perfect for new horseback riders and experienced riders looking for a relaxing day. 
Afterward, grab a glass of wine and delicious eats from the nearby Bear Creek Winery, surrounded by fantastic views of the Ozarks. We will enjoy a complimentary tasting of red and white wines.
Standup Paddleboarding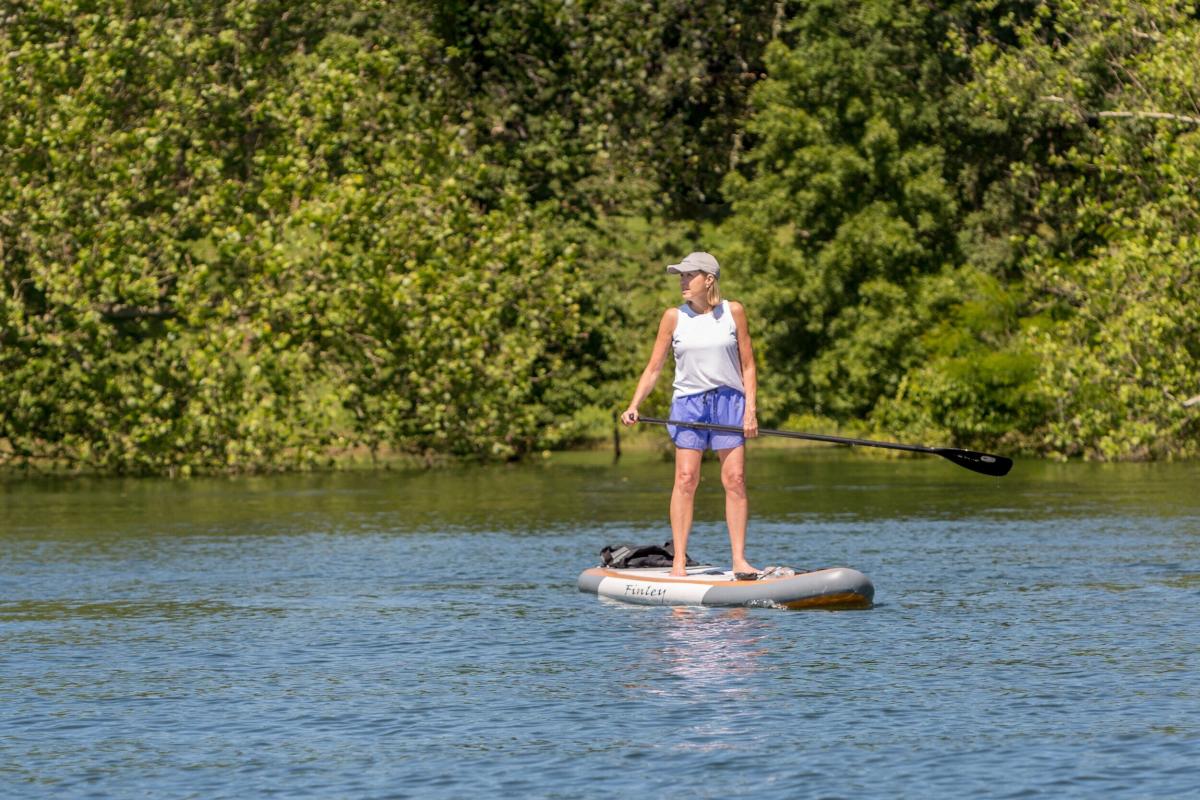 Photo courtesy of 37 North Expeditions
Standup Paddleboarding is one of the most remarkable ways to explore waterways, and you can do it right here in the Ozarks. Enjoy this fantastic sport as paddlers learn from experts how to best balance and maneuver their way down the river from standing to kneeling to sitting! The 4-mile tour will begin on the Upper Illinois River with amazing views and crystal clear waters. Throughout the day, guests can stop at many of the shade-filled banks and beautiful swimming holes along the way.
After a morning on the water, head to Creekside Pub - a taproom nestled in Historic Downtown Siloam Springs that features a multitude of local craft beers and various other drink options.
Let 37 North Expeditions Plan A Custom Trip For You And Your Family Or Friends
Looking for a unique experience or a custom trip not listed? Let 37 North plan your adventure! 37 North Expeditions offers many private trips and tours ranging from overnight backpacking excursions to trips lasting several days.
If you want to learn more about 37 North's upcoming trips and adventures, visit their website here.