Although 2020 hasn't been the year we all expected, a little sunshine came out of it. 7C's Winery & Meadery in Walnut Grove, Missouri is hosting its first sunflower experience right next to the winery. 
7C's Winery Sunflower Experience allows you to stroll through the 2.5-acre field and take pictures at several open spaces. It is not a maze, but rather a path cut straight through the field to make the walk a little easier. Tickets are $5 per adult (13 and older) and children 12 and under are free! Dates range from August 20-September 7. Later in the year, they will offer a U-Pick season where you'll be able to take home even more sunflowers!
After you walk, head inside to enjoy a glass of wine or mead that suits your taste palette. 
If you're interested in the experience, here are a few things you need to know. 
7C's Winery Sunflower Experience 2020
Terms and Conditions
7C's Winery wants this to be a fun and enjoyable experience for everyone and hope everyone enjoys themselves. The experience is a walk through photo opportunity and you have the option to take a cut flower as you leave. Plan on 15-20 minutes to walk through and take photos. Purchase tickets here.
1. Admission is by reservation only
2. Groups will enter in 5 minute intervals
3. Only one group allowed per interval
4. Be courteous of groups ahead and behind you
5. If two groups want to walk together – book two consecutive intervals and both can enter at the first interval.
6. Plan to arrive 15 minutes before your scheduled time
7. $5 per adult (13 and older) under 12 free
8. Tickets must be purchased online
9. No refunds unless 7C's cancels due to weather etc
10. This is a walk through field with clearings for photo opportunities, not a maze
11. No photobombing other groups
12. This is a production field
a. Insect repellent recommended (bees may be on the flowers)
b. Sunscreen recommended
c. Hard sole shoes recommended – not sandals or flip-flops
13. No Cutting Flowers
14. No food / alcohol allowed – water bottles OK
15. Stay on the Path
About The Winery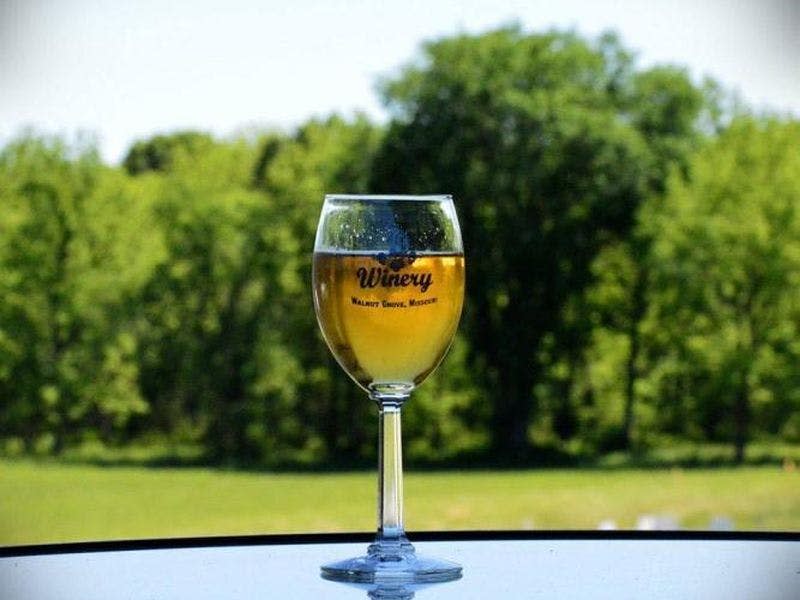 ers growing up on his grandparents' farm outside Walnut Grove. His dad James, was born in Jefferson City and his mother Louise, was born in Mountain Grove.
Jean Anne was born and raised in Sigourney, Iowa along with her parents Charles and Irene Cassens and several generations of their family.
Dwight and Jean Anne met at Iowa State University and moved to Las Vegas where Dwight has worked in the Gaming Industry for 37+ years.
They raised 4 children (The 4 M's) in Las Vegas, Michael, Michelle, Matthew and Megan.
Their future is to grow grapes and produce wine and mead. Jean Anne has taken classes with the Viticulture and Enology Science and Technology Alliance (VESTA-USA.org) through Missouri State Univ.
In preparation for opening the winery, Dwight and Jean Anne have been making wines as 'amateurs' and have won several awards in competitions around the country.