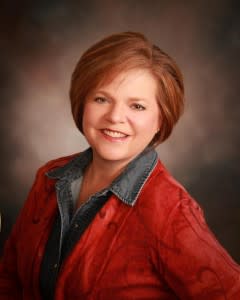 The Jefferson City Convention & Visitors Bureau announced Diane Gillespie will serve as the organization's new executive director.
Gillespie, a native of Springfield who has lived in Jefferson City with her family for the past 14 years, has a solid CVB background with nearly 20 years of experience working for the Springfield Convention & Visitors Bureau. Serving first as the Director of Sales and most recently as the Senior Sales Manager responsible for the Jefferson City market, Gillespie has cultivated relationships with local hoteliers and others within the community.
A member of the Missouri Hotel and Lodging Association, Missouri Travel Council and the Missouri Society of Association Executives, she also belongs to the Jefferson City Public School PTA and is a member of the Jefferson City High School Jay Band Booster club. In the past, Gillespie also worked as the Director of Sales for the Springfield University Plaza Hotel & Convention Center and as the Operations Manager for Kirkwood Hospitality in Branson.
"The Board of Directors worked diligently to select the next Executive Director for the Jefferson City Convention & Visitors Bureau," said CVB Board President Kevin Zumwalt. "We strongly believe that the skills and background Diane Gillespie brings to the table will ensure the CVB is in good hands and we are confident she will enable the CVB to continue to enhance the experience tourists have when visiting our city."
The staff at the Springfield CVB wishes Gillespie well in her new position. She will be missed but we know she will do a great job for Jefferson City.