If you're looking for a new selfie spot in Springfield, check out the Route 66 Springfield Visitor Center.
New art by a local illustrator was recently installed on the west- and south-facing windows, creating another mural - and selfie spot - for visitors and locals to enjoy. The art replaced a faded mural that had been in place for several years. The original mural was created by Steve Ross, assistant marketing director at the Convention & Visitors Bureau, which operates the information center.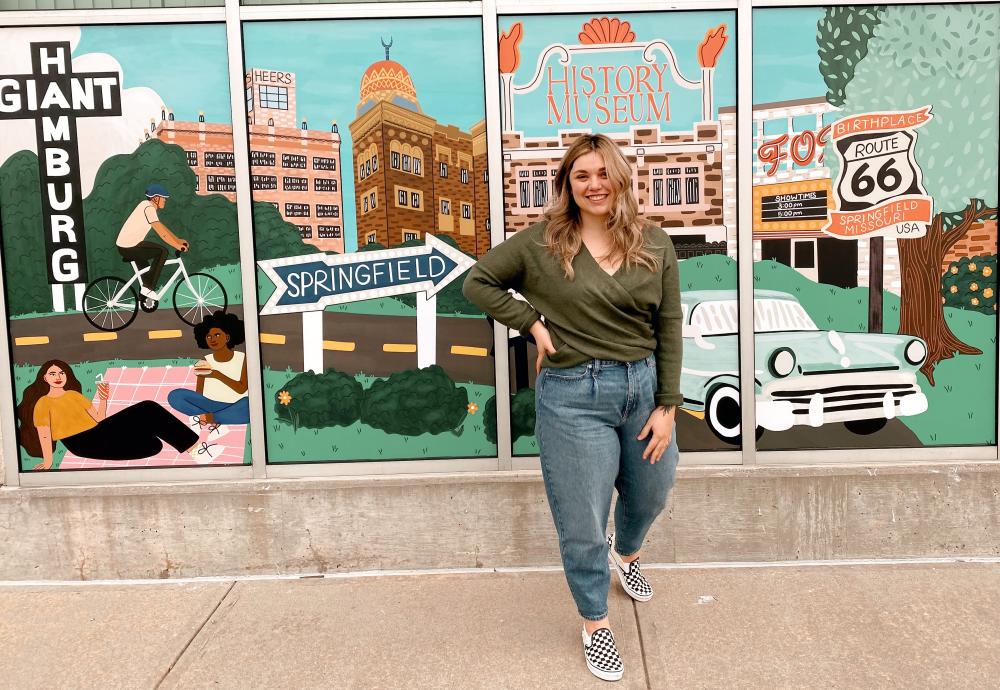 Rebecca Rehagen created the art that makes up the mural on the Visitor Information Center windows.
"The windows are a perfect canvas to showcase the work of local artists," said Megan Buchbinder, marketing director at the CVB. "The arts are a vibrant and essential part of the city's tourism assets and we're proud to support local artists."
The new artwork created by Rebecca Rehagen depicts a variety of scenes from around the city.
"Attractions such as Fox Theater, The History Museum, Dickerson Park Zoo and Wilson's Creek National Battlefield are a few from the mural that really make Springfield what it is," said Rehagen, a freehand digital illustrator. "I also wanted to make sure to add the outdoor/natural part of our area with lots of trees, flowers and animals. I really think we have a great mix of city and green space in Springfield."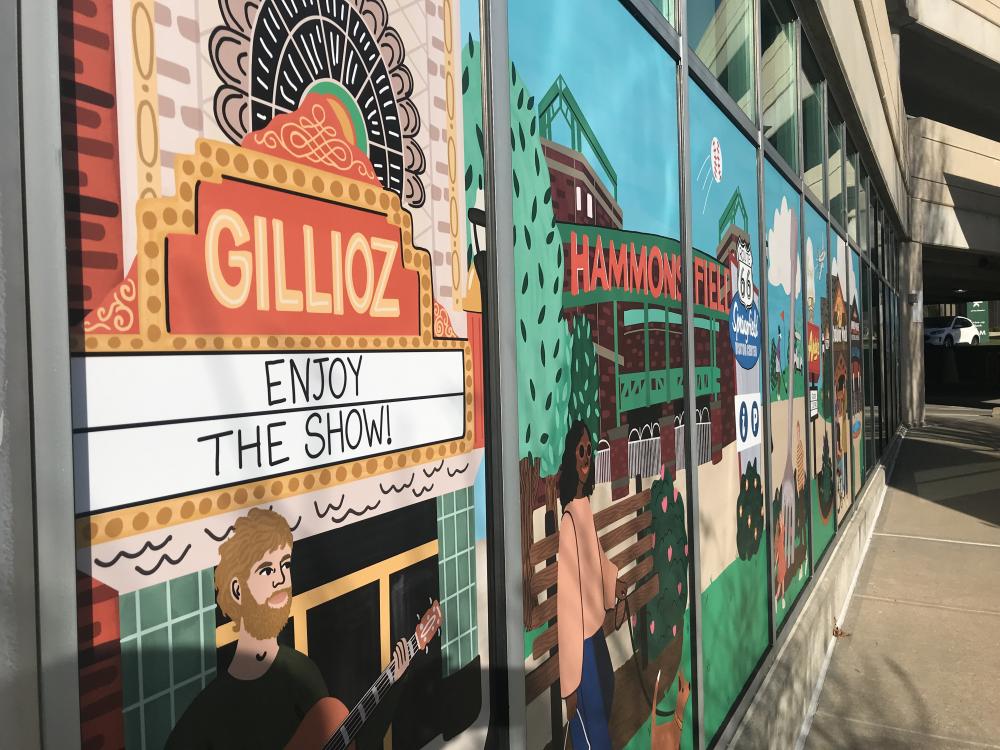 A variety of attractions are depicted on the mural that covers the west- and south-facing windows of the Visitor Information Center, 815 E. St. Louis St.
The visitor center at 815 E. St. Louis St. serves more than 8,000 people annually, including tourists from around the world and local residents looking for information about things to see and do in the Ozarks. The CVB also operates the visitor center at Springfield-Branson National Airport. 
The CVB is a nonprofit marketing organization dedicated to growing the city's economy through travel and tourism. Call 417-881-5300 or visit www.SpringfieldMO.org.
For more information about Rehagen's work, visit  https://www.rebeccalynnillustration.com/ or follow @rebeccalillustrator on Instagram. 
Rehagen's work is sold wholesale nationwide and locally at Culture Flock in Galloway Village, 5 Pound Apparel downtown, Hickory Lane Plants, and online through her website.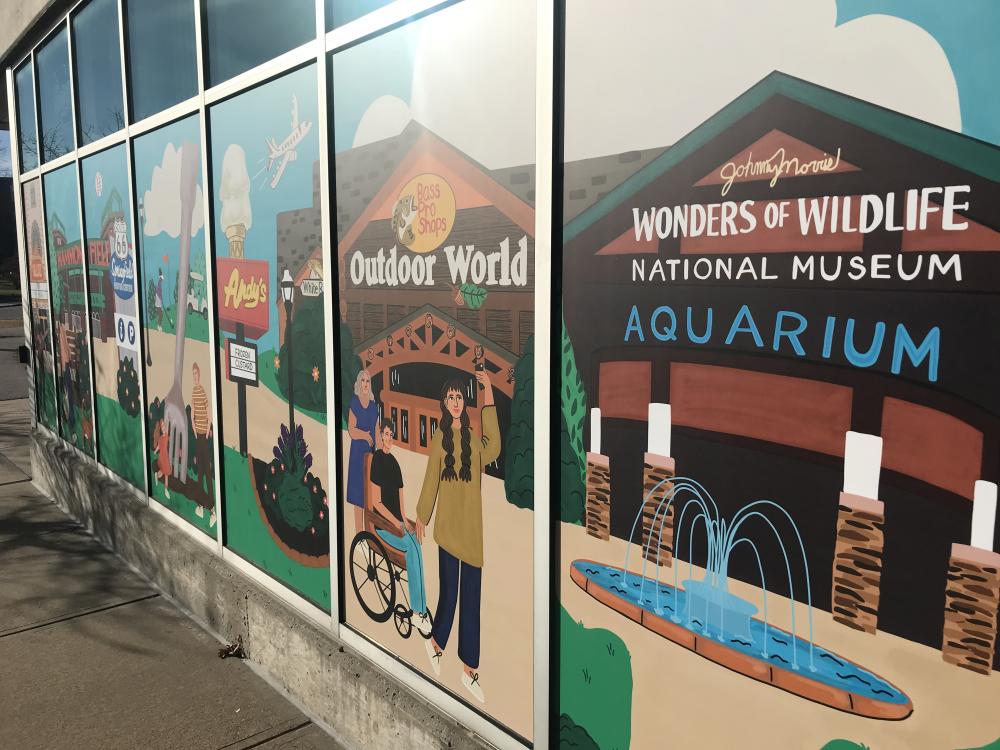 The Visitor Information Center serves more than 8,000 people annually.