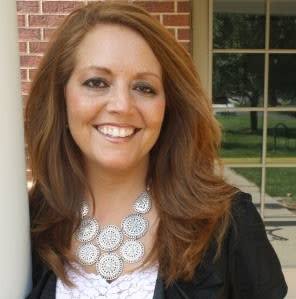 Meleah Spencer has accepted the position of Executive Director for Discovery Center.  She replaces Emily Fox who resigned in November.
Spencer has served as Director of Development and Alumni Relations of Drury University for seven years. Prior to that, she specialized in business development for Hallmark Greeting Cards and credit unions in Las Vegas, and southern California. Spencer is a native of Brighton and a graduate of Drury University.
"All of us involved in the search process are excited to have Meleah as our new Executive Director," said Jeff Eiserman, DCS Board President. "Her experience and leadership will build on the impact the Discovery Center has on children and families in the region."
"I am thrilled and humbled to begin my service as Executive Director of the Discovery Center," said Spencer.  "I am delighted to be part of an organization that provides hands-on, life-long learning in our community.  I look forward to its growing success."
Spencer will begin serving in her new role on Monday, March 24, 2014.