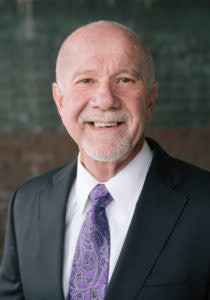 The city's hospitality industry is taking a huge hit during the pandemic and it's only going to get worse when stay at home orders go into effect at midnight tonight in Greene County and Springfield. Many other communities have issued or soon will implement similar orders, including Christian County and Branson, further affecting travel in the area.
The orders require non-essential businesses to close for the next 30 days, while those providing essential services, such as grocery stores, medical facilities and others, can continue to operate. Hotels and restaurants offering drive-through, delivery or take-out services can continue to operate but attractions and entertainment venues are closed. Closures will include Bass Pro Shops Outdoor World, the state's No. 1 tourist attraction. Bass Pro is a destination driver for Springfield and its closure is significant. You can read the official orders from Greene County and the City of Springfield to determine if your business can remain open.
The Convention & Visitors Bureau is trying to get a handle on the impact on the hospitality industry but it's difficult to get information in part because the people we normally get that information from have been laid off or are furloughed. We do know that travel to the city will become little more than a trickle over the next 30 days and that's hurting businesses and the workers they employ to the tune of millions of dollars.
One source we do have access to is Smith Travel Research, which surveys hotels around the nation. The STR Report for March 14-21 tells us that compared to the same period last year Springfield hotels experienced the following:  
The percent of occupancy was down 50.3%

Average daily rate was down 17.3%

Demand (occupied rooms) was down 48.4%

Room revenue was down 57.3%
This is not the bottom. This week will be worse and next week worse still. 
While the situation is bleak, it is heartwarming to see the creative things area businesses are doing to continue functioning and help entertain and engage those who are staying home. 
Dickerson Park Zoo is asking people to write letters to animals which are read to the animals live on the zoo's Facebook page. (Send your letters to jpowell@dickersonparkzoo.org.) Michael Spyres, a world-renowned opera singer who lives in Springfield, serenaded nursing home residents from the front lawn of the facility. The staff here at the Convention & Visitors launched a coloring contest today. And there are plenty more examples.
That doesn't mean people are taking the situation lightly. They are, in fact, quite serious and doing their part to cheer people up, keep people engaged and help businesses function as well as they can. 
The CVB is among them. We remain committed to improving the local economy through growth in the travel and tourism industry. Though our offices are closed, staff members are hard at work from their homes trying to keep you updated with helpful and important information. We're also taking a serious look at our budget to reduce costs and putting a focus on marketing programs to help get people traveling to the city again when this crisis abates.
We are open to your suggestions for marketing programs and willing to answer your questions the best we can. Here's a staff directory with our contact information.