Just about everywhere you go in Springfield these days, you'll see "help wanted" posters, a sure sign of economic growth. 
"That's a welcome indicator that recovery is underway in the hospitality industry that was devastated after the pandemic began and travel came to a near standstill in 2020," said Tracy Kimberlin, president/CEO of the Springfield Convention & Visitors Bureau. 
There's a problem, though. Hotels, restaurants, retailers, attractions and other businesses that make up the hospitality industry are having a hard time hiring enough people to take care of their guests.
A low unemployment rate - 4.2 percent in March according to the Bureau of Labor Statistics - makes the pool of potential job candidates small.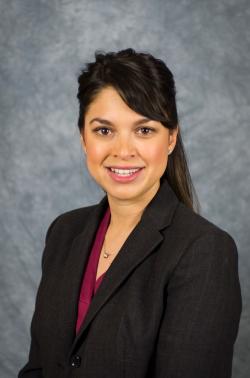 Cara Walker Whiteley
Cara Walker Whiteley, president of the Springfield Hotel Lodging Assoc. and general manager at La Quinta Inn & Suites Airport Plaza, said she believes extended unemployment benefits and stimulus checks also have contributed to the problem.
"These governmental interventions, while created to help struggling Americans, have created staffing challenges," Whiteley said. 
The difficulty in finding workers comes on the heels of pandemic-related layoffs in many job sectors. Hit particularly hard was the hospitality industry where thousands lost their jobs or were furloughed last year. In March 2020 prior to the pandemic, about 22,100 people were employed in the hospitality industry in Springfield. That dropped to about 13,100 a month later and has edged up since then to the current estimate of 19,700.
For Springfield hoteliers, that means a new challenge in providing the experiences guests expect.
"The hiring struggle is real," Whiteley said. "It is wonderful that business is increasing, but we went from having too many employees a little over a year ago when business was halted because of the pandemic to now where we are in full ramp-up mode and there aren't enough people working to meet the demand." 
Hotels are down not just one or two positions but several positions and existing employees at all levels are wearing multiple hats, working extra hours and performing cross-departmental tasks to maintain normal operations.
"Not only are hotels competing with one another to attract future employees but with other industries as it seems everyone is hiring," Whiteley said. "It's a fiercely competitive market where hotel employers are offering much higher starting wages than we were prior to COVID."
While employers are facing a challenge, the job glut means there are plenty of opportunities for people seeking full- or part-time employment.
"There are lots of great part-time and full-time jobs for students and retirees looking for flexible schedules with good pay," Kimberlin said. 
Whiteley encourages people looking for jobs in Springfield to visit online hiring platforms such as Indeed, Facebook and Zip Recruiter. Watch for creative recruitment efforts, too, she said. Hoteliers are using sign-on bonuses, referral bonuses and flexible schedules to attract people to the industry.