Organizers of the MIDxMIDWST Mural Art & Festival announced today the postponement of the inaugural festival event slated for Sept. 11-12. The new date will transplant the event one full calendar year to Sept. 10-11, 2022.
"It is with great disappointment that we announce that MIDxMIDWST has made the difficult decision to postpone our event until September 10-11, 2022 due to several impactors related to the COVID 19 pandemic. We are deeply disappointed but are confident that postponement is the best choice for both our community and the quality of our event.
Though we remained hopeful throughout planning that holding a safe outdoor event was within reach, we simply did not meet the internal metrics set for community health status and feel it is a disservice to our artists, our volunteers and our community to host our event at this time.
Despite the disappointment, we want to do this thing right and we will wait until we're able to come out of the gate strong, safe and in celebration of coming together for an event we feel Springfield deserves."
Details on rescheduled artists, band lineup and programming will be communicated as information is available.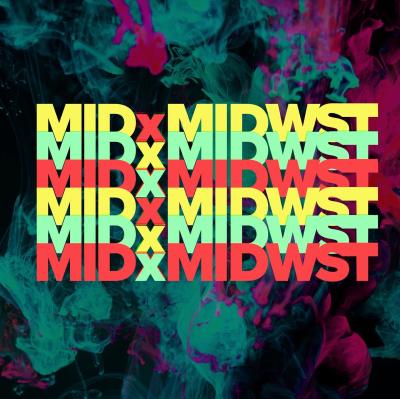 MIDxMIDWST will be a two-day ticketed event spanning downtown Springfield, hosting a hybrid of multiple local and national muralists who will be painting live on downtown buildings alongside two live music stages with acts booked throughout the fest, beer gardens, vendors and art installments. The event aims to attract people from surrounding areas to explore Springfield to see what the area has to offer as an opportunity to showcase Springfield businesses, infrastructure, and further promote the area to tourists and glean insights from those who attend.
Meg Wagler, Founder of MIDxMIDWST and visual artist, hopes this festival can be a catalyst to further develop the Springfield community as a creative hub and open the area as a region of connectivity.
For inquiries about the event or postponed dates, please contact info@midxmidwst.com or visit www.midxmidwst.com and sign up for updates.