Deadline Friday for 2012 Visitors Guide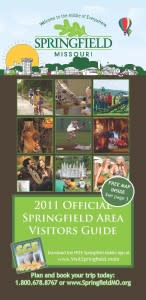 Don't miss your chance to promote your business to visitors in 2012. The deadline to renew contracts for advertising and listings in the 2012 Visitors Guide is tomorrow!
The CVB prints 150,000 Visitors Guides that are distributed via mail to people requesting information about the city, at the bureau's three Tourist Information Centers, at information tables and in information packets at conventions, etc. It's one of the best ways to present your business to the thousands of people who visit Springfield annually.
Visitors Guide advertisers also receive listings on the bureau's website and mobile app.
For information about advertising, call Jane Rips or Dustin Burke at 417-881-5300 or 800-678-8767 today!
Sign Up for Free Social Media 101 Workshop
A few spaces are still available for a free Social Media 101 seminar presented by Sean Dixon, interactive media manager for the CVB. The seminar is designed for beginners who want to set up a Twitter account or Facebook page.
Two sessions are scheduled. Session I is from 9-10:30am and Session II is 10:30am-noon on Oct. 13. The location is at the MSU Hospitality and Restaurant Administration Department computer lab in room 440 of the Professional Building at Kimbrough Avenue and Cherry Street.
To sign up, send an e-mail to Susan Wade. Be sure to indicate if you are attending Session I or Session II.
MSHSAA Championships Awarded to Other Cities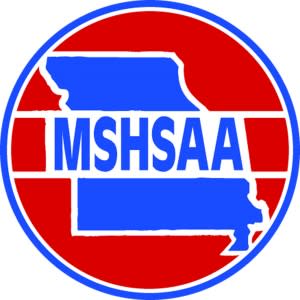 Despite a valiant effort to get two large events moved to Springfield, the Missouri State High School Activities Association elected to keep the boys' and girls' state basketball championships in Columbia through 2016 and awarded soccer championships for 2013-15 to Blue Springs.
The Convention & Visitors Bureau, Springfield Sports Commission, Missouri State University, Lake Country Soccer and Springfield-Greene County Park Board worked together to respond to requests for proposals from MSHSAA for both events.
Thanks to the support of entities and businesses that agreed to sponsor the basketball tournament, Springfield's bids were strong. The sponsorships were for $5,000 per business for each year the basketball championships were in Springfield.
"Our hats are off to the City of Springfield, Greene County, O'Reilly Hospitality, Elliott Lodging and John Q. Hammons Hotels and Resorts for agreeing to sponsor the event," said CVB president Tracy Kimberlin. "We also sincerely appreciate the efforts of the people at MSU who spent many hours helping prepare the bid."
Springfield plans to bid on the 2016, 2017 and 2018 soccer championships again next year. The soccer tournament has been in St. Louis for 47 years and the offer of free facilities in Blue Springs proved enticing to the MSHSAA board of directors.
The basketball championships for 2017, 2018 and 2019 will be available for bid again in 2013. MSHSAA basketball was last in Springfield in 1991 and has been in Columbia since then. Other MSHSAA events have taken place or are scheduled in Springfield, including softball, baseball, golf and tennis.
The basketball and soccer championships are larger events and not getting them in Springfield is disappointing. Even so, Springfield won't give up.
Journalist Visits Springfield
Travel journalist and radio personality Jerre Repass visited Springfield in September for her show, "Come Away with Me," airing on KASU in Jonesboro, Ark. KASU is the NPR affiliate at Arkansas State University.
Repass last visited Springfield in October 2010 and produced five stories about things to see and do in the area. During her recent visit, she toured Wilson's Creek National Battlefield, Discovery Center, Five Pound Apparel, The Calaboose, The History Museum for Springfield-Greene County, Springfield Art Museum and Fantastic Caverns.
Many thanks to Missy Handyside, general manager at the Ramada Oasis Hotel & Convention Center, for providing lodging for Repass and her husband during their visit.
Mark Your Calendar for Travel Connections
The next Travel Connections mixer is set for 5-7pm Oct. 20 at the CVB offices, 815 E. St. Louis St. The mixer is an opportunity to relax and network with travel-related business owners and others with an interest in the local tourism industry.
Please RSVP to lwiesehan@springfieldmo.org or call 881-5300, Ext. 100.
The CVB in Action
CVB staff will represent Springfield at the following conferences and trade shows:
Missouri Governor's Conference on Tourism Oct. 11-13 in Jefferson City.
TEAMS '11 Conference & Expo presented by SportsTravel Oct. 3-6 in Las Vegas.
Board Action in September
The CVB Board of Directors in September:
Heard a report on the proposed project to build a tourist information center at U.S. 65 and Chestnut Expressway.
Heard a report on the bid submitted to the Missouri State High School Activities Association.
October Meetings
Attractions Council, 11:30am Oct. 12, CVB Offices
Springfield Hotel Lodging Association, 11:30am Oct. 19, Courtyard by Marriott
CVB Board of Directors, 8am Oct. 20, CVB Offices
Sports Commission Board of Directors, 11:30 a.m. Oct. 26, Springfield Area Chamber of Commerce
Groups Booked Recently by the CVB:
Missouri School Nutrition Association, November 2012, 250 attendees, 273 room nights
Missouri Department of Social Services, September 2011, 250 attendees, 290 room nights
Missouri Economic Development Council, October 2012, 140 attendees, 140 room nights
Springfield Travel Statistics
| | August 2011 | YTD 2011 | YTD 2010 |
| --- | --- | --- | --- |
| Information Centers Visits | 3,773 | 22,590 | 30,188 |
| Tourist Inquiries | 6,906 | 53,229 | 71,359 |
| Website Unique Visitors | 44,473 | 290,793 | *See Below |
| Total Contacts | 55,152 | 366,612 | *See Below |
| Airline Passengers | N/A | N/A | N/A |
*The CVB is using a new analytics program to track website traffic. Because of differences in how the new program works compared to the old program, statistical comparisons with previous years are not possible.
Springfield Hotel Statistics
| | July 2011 | YTD 2011 | YTD 2010 |
| --- | --- | --- | --- |
| Room Supply | 186,620 | 1,295,527 | 1,291,480 |
| Room Demand | 110,712 | 687,783 | 649,835 |
| Percent of Occupancy | 59.3% | 53.1% | 50.3% |
| Average Daily Rate | $68.04 | $68.25 | $65.98 |
| Revenue Per Available Room | $40.37 | $36.24 | $33.20 |
| Room Sales | $7,533,081 | $46,947,516 | $42,874,396 |