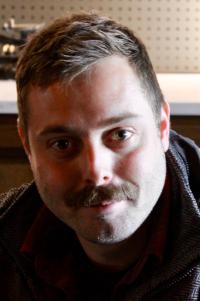 When Cody Hutchison learned he was going to be a dad, he decided it was time to start his own business so he could provide a stable future for his child. 
After a year of research and another four years of looking for the right location, Hutchison achieved that goal in 2021 when he opened Tabak Co., a bar, restaurant and cigar lounge just off Park Central Square in downtown Springfield.
Now the father of two, he's even more determined to make the business successful and is working toward that goal by providing unique experiences, excellent beverages and amazing meals for his patrons.
Here's what makes Tabak Co. stand out. 
The menu includes foods you don't find just anywhere, including bison chili; smoked antelope brats; and burgers made with wagyu beef, bison, elk and wild boar; along with many other delicious choices. 
While the food is noteworthy, Tabak Co.'s specialty is its classic cocktail menu featuring daiquiris, martinis and other beverages that are tasty and - though classic - as unique as the food. The House Reserve Old Fashioned, for example, is served in a glass smoked with a blend of tobaccos that gives the drink a smoky chocolate flavor.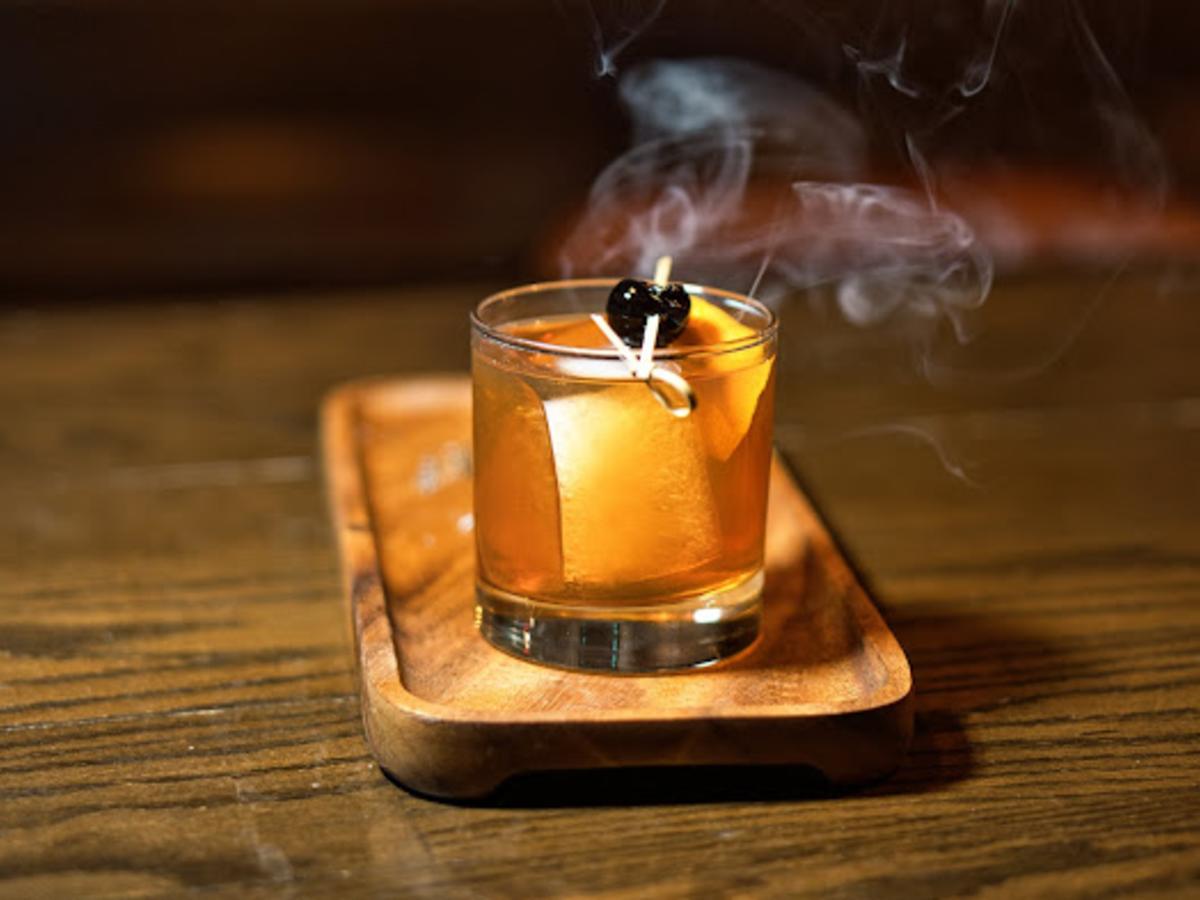 The Smoked Old Fashioned is one of the classic cocktails served at Tabak Co.
Then there are the cigars. For the best experience, Hutchison and his restaurant manager, Zak Kirk, recommend pairing cigars with cocktails, and they will guide patrons through the process, from selecting a cigar that pairs well with the drink to how to cut and light the stogie. 
"It's a full experience," Kirk said. "You learn about cigars. You learn about tobacco. You get traditional drinks." 
Tabak Co. is a place for those who have long been part of the cigar trend to those who are new to the scene and have lots of questions. No matter what the guest's level, the goal is for everyone to have a relaxing, enjoyable experience.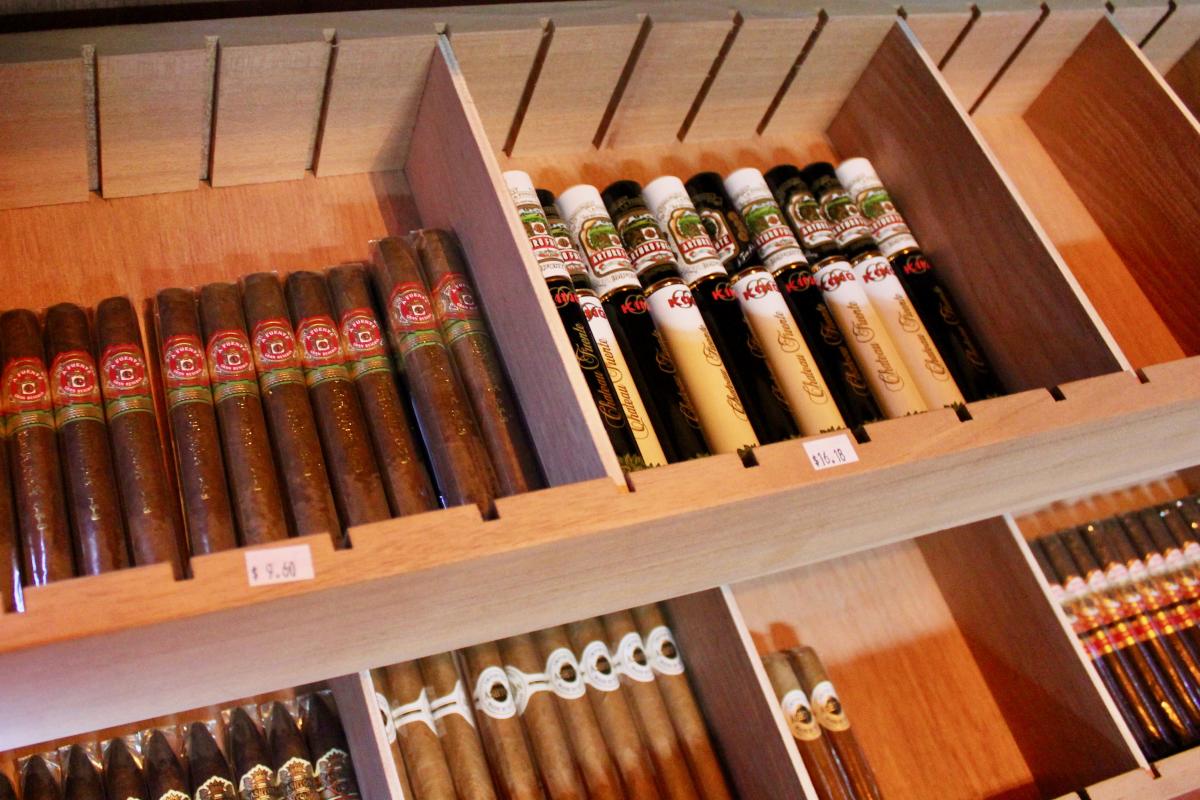 A variety of cigars are available at Tabak Co.
That's easy to do whether it's enjoying a cocktail at the bar, watching the street (Old Route 66!) from a window seat, lounging with a cold beer in a leather armchair or seated outside where the cigars are enjoyed. Besides individual patrons, Tabak Co. can host private parties, food events, meetings and other small groups.
Along with all that, the brick walls, smooth dark wood, comfortable seating and art deco style take patrons back to yesteryear, exactly the atmosphere Hutchison is striving for. He wants his customers to feel like they've stepped back to a time before Prohibition. 
"It's never going to go out of style," Hutchison said. "There really isn't a similar place in Springfield."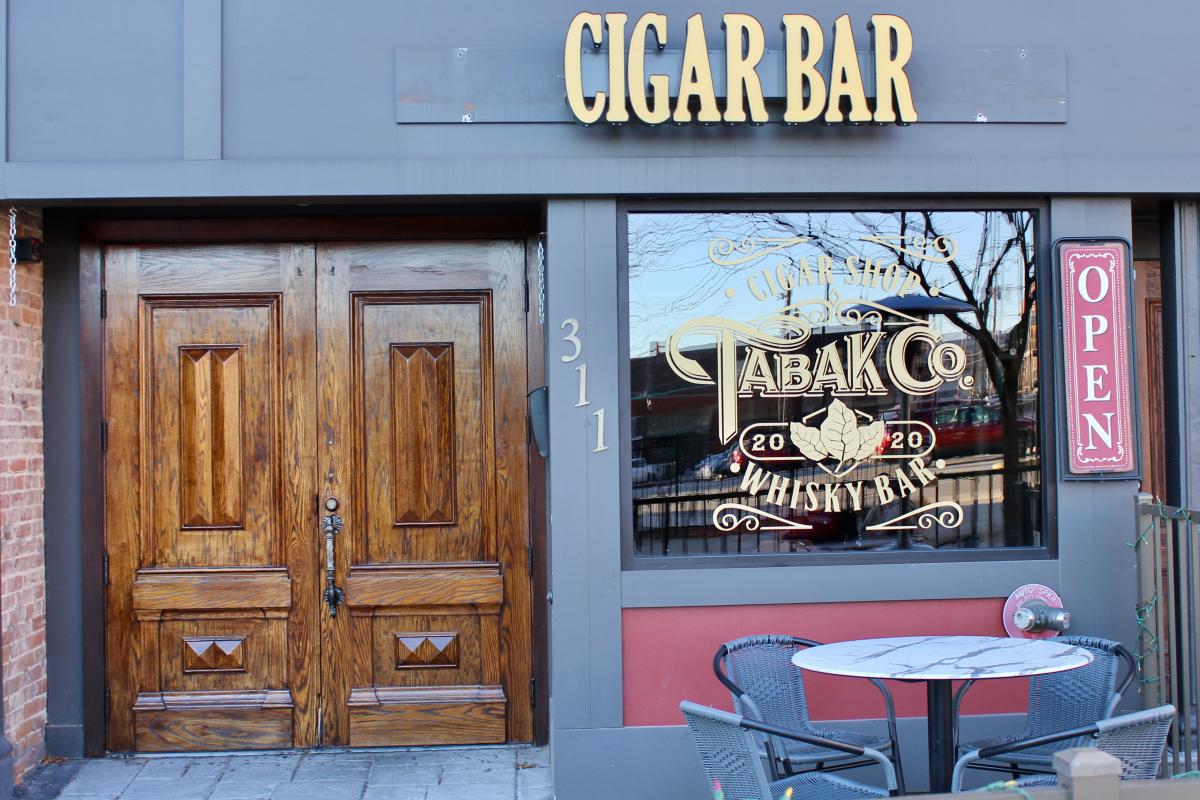 Relax, unwind and step back in time at Tabak Co.
On a side note, add Tabak Co. to the list of haunted places in the Ozarks! Hutchison said all his employees and many of his customers have reported sightings or eerie experiences that lead him to believe that one of his patrons is a ghost.
For those who believe in such, that's not a surprise considering the building at 311 Park Central West is purportedly the city's first morgue. Davis Tutt's body was prepared there for burial after the famous "Wild Bill" Hickok shootout on Park Central Square in 1865. 
Tabak Co. is open 10 a.m.-9 p.m. Monday-Thursday and 10 a.m.-11 p.m. Friday-Saturday at 311 Park Central West. See Tabak Co.'s listing on our website or visit https://www.tabakco417.com/ for more information.