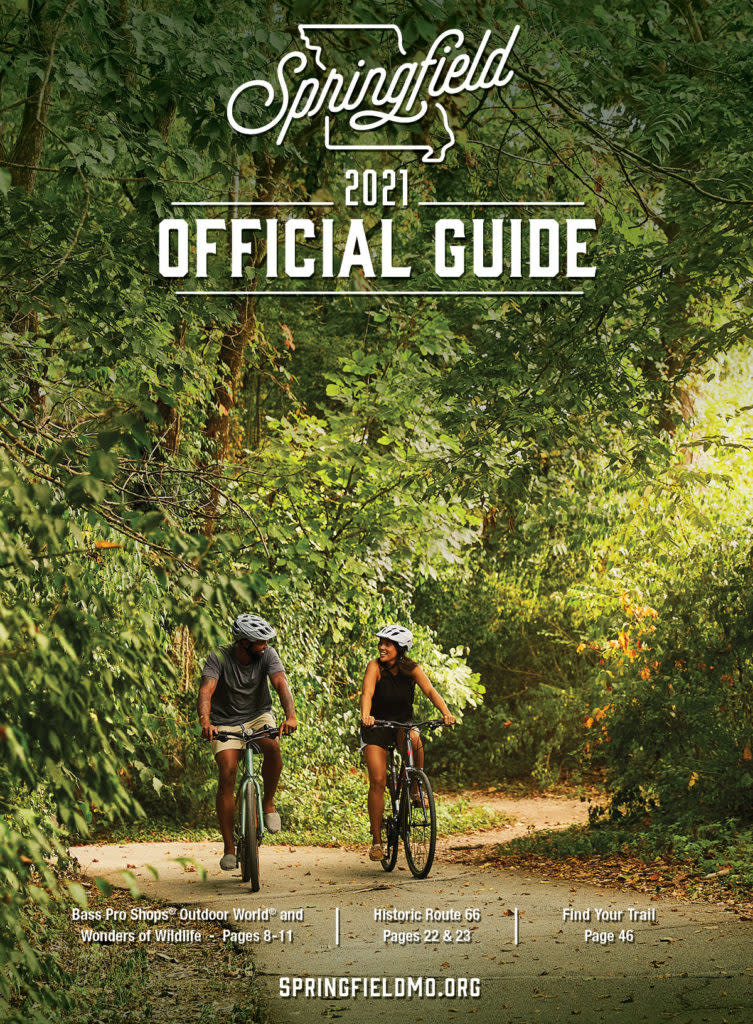 The 2021 Springfield Guide (formerly titled Visitors Guide) has been sent to the printer and will be available for distribution in January.
The guide is mailed to people requesting information about visiting Springfield and distributed at tourist information centers, businesses and group events, such as conventions and amateur sporting events.
If you missed your opportunity to place an ad in the 2021 guide, there are still digital opportunities to reach visitors, including ads on the CVB's website, social media, e-newsletter and others.
For information, contact Jane Rips, partner development manager, at jrips@springfieldmo.org or Erin Carleton, digital advertising specialist at ecarleton@springfieldmo.org or call 417-881-5300.