Whether you explore a stroll through the climate-controlled Springfield Art Museum or the outdoors experience of Sculpture Walk Springfield, your artsy side will be satisfied during your visit to the city. 
The Springfield Art Museum is the city's oldest cultural institution intent on continuing a legacy of art appreciation, preservation and education that began more than 90 years ago when the museum was incorporated. The museum's special collections include American water media, the art of the Midwest and printmaking. In addition to a primary focus in American art, the collection contains textiles, decorative arts, pottery and ceramics from Europe, Asia and the Americas from a variety of eras and cultures. The collection also contains a number of large-scale sculptures exhibited throughout the grounds at the museum's permanent home at Phelps Grove Park.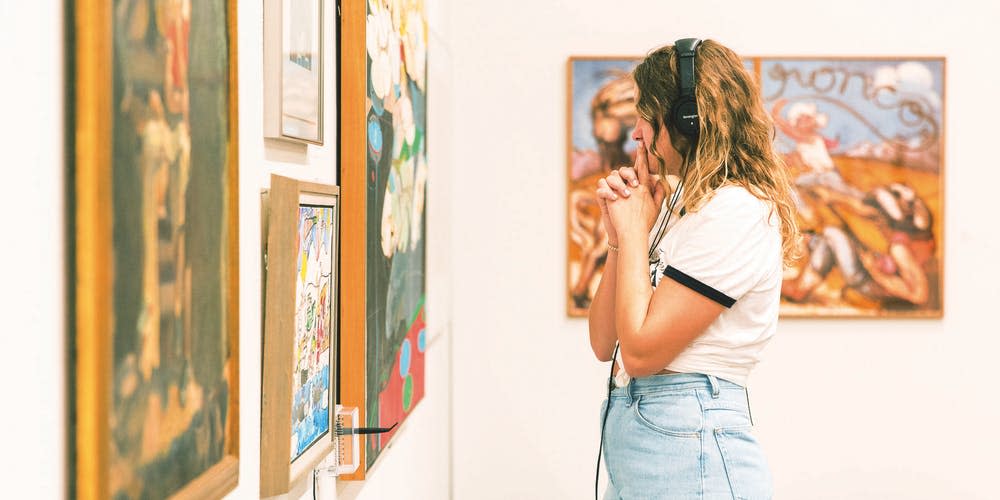 A gallery at the Springfield Art Musuem.
Sculpture Walk Springfield displays quality sculptures in public places on an annually rotating schedule, creating an art museum without walls with access for all. Each collection of sculptures is in place from April to February of the next year. The sculptures add to the city's heritage, character and sense of place and diversity; adorn the city with distinction, adding to the pride of place and a sense of identity. Public art rejuvenates public spaces by transforming them into destinations, and Sculpture Walk Springfield plays a major role in doing just that.
You'll also find artistic gems throughout the city, such as sculptures at public parks, murals downtown, a mosaic wall on Route 66 and many others. The Springfield Regional Arts Council offers an online map that showcases 45 public art sites throughout the city.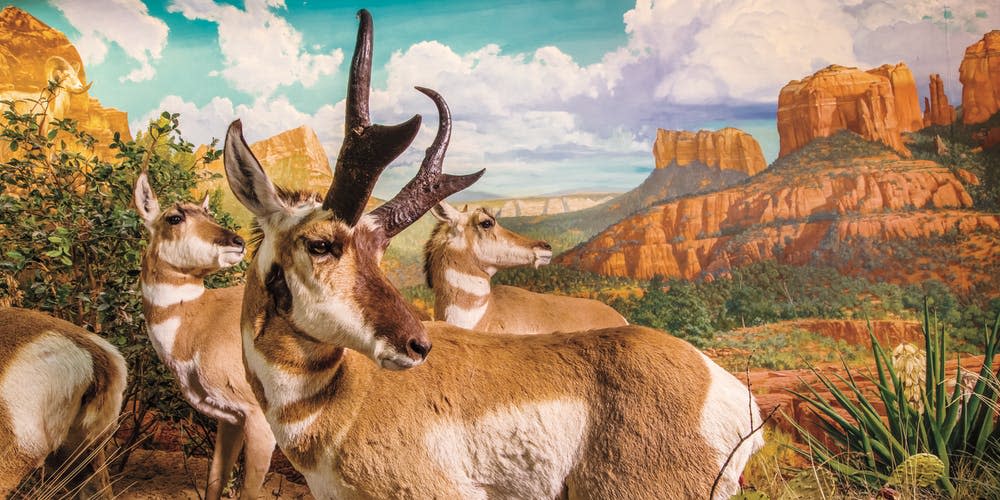 The hand-painted exhibits at Wonders of Wildlife National Museum & Aquarium are as fascinting as the wildlife displays.
Another amazing art adventure is a tour of the Wildlife Galleries at the Wonders of Wildlife National Museum & Aquarium. Each realistic mural is hand-painted and blends seamlessly with the 3-D components of the exhibits, creating an immersive and visually stunning view of other parts of the world.