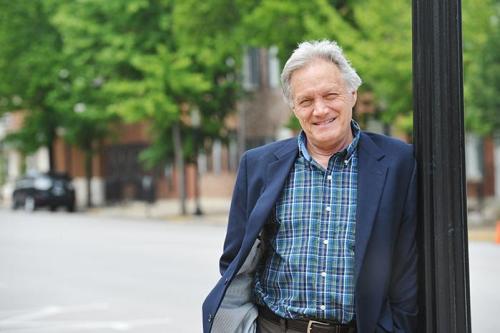 Missouri's tourism family is coping with the passing of a leader and friend, Dan Lennon, who passed away on Sunday, June 12, 2022.
Dan's mark was left on everyone he met, but especially those that worked closely with him. His family at the Missouri Division of Tourism shared some memories from the time they spent with Dan.
The Missouri Division of Tourism and statewide tourism family are mourning the loss of Dan Lennon.
 
Along with his notable professional accomplishments, Dan will be best remembered for his warmth, sense of inclusion and caring for his family, friends and those he met both in and outside the tourism industry. 
 
Dan saw opportunities where others saw challenges, he could disarm almost anyone he met with his grace and humility, and he had a knack for making people laugh with his quick wit. Traveling around the state (and sometimes the country) with Dan was always fun. He might break out in song, he'd no doubt tell an incredible story about his family - whether it was related to his famous singing sisters or highlights from one of the family's epic Thanksgiving Day football games - and he enjoyed discussing everything from politics to baseball.
 
During his tenure at the Division of Tourism (2013-18) Dan weathered many budget storms and worked hard to ensure that political leaders, stakeholders and citizens knew the value of tourism to Missouri. The sense of family he instilled in the Division continues today and likely will continue well into the future - even as the number of people who worked directly with and for him dwindles.
 
Though he'd been retired a few years, Dan was a regular presence at the staff's Book Club meetings, and his arrival at those gatherings was always a highlight of the evening. And, he was usually one of the few people who'd actually read the book.
 
As the days since has passing have unfolded, emails, texts and phone calls have flowed in singing Dan's praises and lamenting the loss of a kind and gentle soul. Dan Lennon was a wonderful friend, colleague and mentor to many in the tourism family. He will be missed, but never forgotten.