Andy B's Entertainment & Restaurant is a bowling alley and so much more with experiences to be had for those of all ages. Whether you're taking the family out for a night of bowling and arcade games or heading out with friends for food and drinks, Andy B's has become one of Springfield's go-to entertainment destinations.
"You know, when you come to Andy B's, you can experience a number of fun things to do," said owner Andy Bartholomy. "We have two types of bowling. We have what we call traditional bowling, but then we also have VIB, very important bowler bowling, where you can come here on this side and enjoy nicer seating, lights, music and giant video screens. So the bowling experience is a cut above."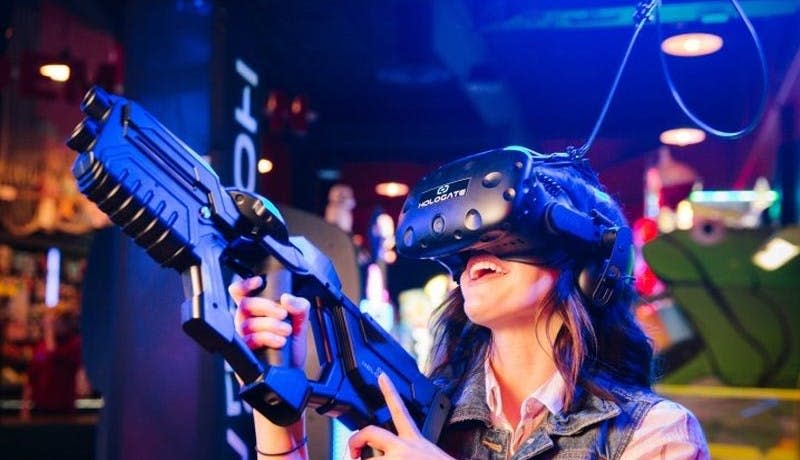 Virtual reality game at Andy B's in Springfield, Missouri.
In addition to an amazing bowling experience, Andy B's also has a state-of-the-art game room with all the latest and greatest games, a laser tag arena and a full service bar and restaurant that offers fare you certainly wouldn't find at a typical bowling alley.
Cheeseburger and fries at Andy B's in Springfield, Missouri.
"We, quite frankly, have upped our food game quite a bit," said Bartholomy. "We love talking about our food. We have lots of great handheld appetizers. Our Italian Nachos are outstanding and then, of course, we always have the assortment of various burgers and pizza and things like that as well."