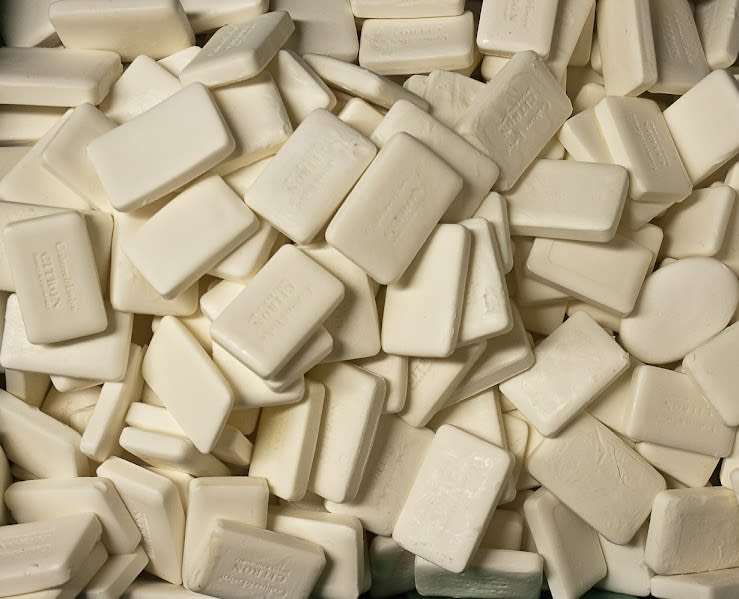 Two Springfield hotels are helping "Clean the World" and save lives by recycling used personal hygiene products.
DoubleTree Hotel – Springfield and Courtyard by Marriott – Springfield Airport, recently partnered with Clean the World, a nonprofit organization that sterilizes and recycles hygiene products for distribution domestically and to people around the globe for humanitarian purposes.
DoubleTree and Courtyard are two of 16 hotels in Missouri participating in the program. About 1,700 hotels and organizations in North America are involved.
The DoubleTree, owned by O'Reilly Hospitality Management, LLC, began participating in the program in December and the Courtyard, a Hammons Hotels & Resorts property, started in February.
DoubleTree recycles most hygiene products left behind by guests – soap, shampoo, conditioner, lotion, etc. – at a cost of 81 cents per room each month. The Courtyard is starting out with soap recycling at 43 cents per room and might expand to other products in the future, said general manager Shelley Copeland.
Brian Inman, general manager at DoubleTree, said the hotel is sending about 500 pounds of products to Clean the World each month.
Clean the World is one part of DoubleTree's recycling efforts. The hotel also recycles paper, plastic, cardboard and glass along with used oil from its restaurant's fryers. Food waste is composted by a local company and the hotel purchases compost from that company for use in its landscaping. Guest rooms and the hotel lobby also have waste cans that encourage guests to recycle.
"It follows our culture," Inman said. "We are O'Reilly Hospitality. We are a very green company."
Being more green also is a goal for the Courtyard. The hotel is switching to LED lights as much as possible and recycles paper, aluminum and cooking oil, Copeland said. Adding Clean the World to its recycling efforts was an easy decision, even though there is a cost involved.
"We originally looked at (Clean the World) as a recycling program to be more environmentally friendly," she said. "It also prevents disease so not only are you looking at an environmentally friendly hotel, you are looking at doing a humanitarian thing."
Tracy Kimberlin, president of the Convention & Visitors Bureau, said Springfield hotels are following national trends.
"More and more hotels are adopting green practices, including hotels in Springfield," Kimberlin said. "It's good for the environment and it's something guests are beginning to expect."
The purpose behind Clean the World is to prevent disease. According to the organization's website: "Hand washing with soap significantly reduces the impact of two fatal diseases: acute respiratory infection and diarrheal disease. These are the top two killers of children less than 5 years old, and represent an opportunity for recycled soap to become the primary ingredient in Clean the World's global hygiene revolution."
Since the program began about four years ago, it has distributed more than 12 million bars of soap in nearly 70 countries.
For more information about Clean the World, visit www.CleanTheWorld.org.
Click here to learn more about the DoubleTree and click here to learn more about the Courtyard.
The Convention & Visitors Bureau is a nonprofit organization dedicated to boosting the local economy through increases in overnight travel to Springfield. For information about the bureau, call 417-881-5300 or 800-678-8767.